Closing Arguments in First Federal Vaginal Mesh Trial
Fact-Checked
Editors carefully fact-check all Drugwatch content for accuracy and quality.
Drugwatch has a stringent fact-checking process. It starts with our strict sourcing guidelines.
We only gather information from credible sources. This includes peer-reviewed medical journals, reputable media outlets, government reports, court records and interviews with qualified experts.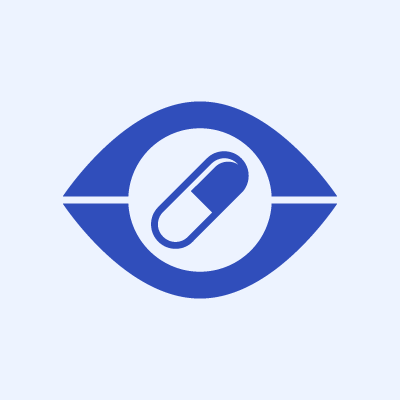 By Doug Allen
Breaking News: Closing arguments are expected to wrap up today, which means the jury will get the case Wednesday. The jurors will be given 20,000 pages of evidence and testimonies to consider.
CHARLESTON, W.Va. — Defense attorneys continued to chip away at the plaintiff's case Monday as the country's first federal trial examining whether a transvaginal mesh device permanently injured a patient continued in a Charleston, W.Va., courtroom. One expert witness, who said he's already earned about $42,000 for about 48 hours of work, argued that the device in question did not cause some of the symptoms alleged in the plaintiff's case, while one of her treating physicians disagreed.
In Cisson v. C.R. Bard Inc., plaintiff Donna Cisson alleges an Avaulta Plus transvaginal mesh device caused her pain, permanent injury and required several surgeries to remove. More than 23,000 similar cases have been combined in the U.S. District Court for the Southern District of West Virginia.
Testimony is nearing a close in the bellwether case, and the jury is expected to begin deliberations after closing arguments on Wednesday. A second trial alleging pain and permanent injury as a result of a Bard transvaginal mesh device is scheduled to begin Monday, Aug. 19.
Doctor: Multiple Areas of Pain, but 'One is Rather Unique'
Christopher Doerr, a doctor of osteopathic medicine from Athens, Ga., testified Monday via videotaped deposition. Cisson sought help from Doerr this year, complaining of extreme pain in her right hip as well as pain in her lower back, groin, calf and buttocks.
Injured by complications related to Transvaginal Mesh?
Doerr ordered an MRI of the lumbar region of her spine in April. The MRI report detailed a leftward disk bulge, bilateral narrowing of two vertebrae and mild stenosis, or narrowing of the spinal column, as well as degenerative joint disease.
During a follow-up appointment on June 12, 2013, Cisson reported no change in her pain. She reported to Doerr that she was able to participate in physical therapy by taking pain medication in advance, and that she was experiencing pain in her right vaginal sidewall during intercourse that radiated throughout her perineum, or genital and anal area.
Lead defense attorney Lori Cohen pointed out that, according to the medical records, the June 12 appointment was the first time Cisson had complained of that specific vaginal pain. Doerr agreed, and said that he believed most areas of her pain were from her spinal issues, but the perineum pain was caused by something else.
"You can't say for sure what the cause of the pain is, right?" Cohen asked.
"No," Doerr said. "But it's a limited list (of possibilities). … I think she has two different things going on, and one thing is rather unique."
Cohen also pressed Doerr on his meetings with Jim Matthews, an attorney for the plaintiff, regarding the timing of his meetings and his appointments with Cisson. Doerr reiterated that his testimony was in no way rehearsed, and he only spoke with Matthews to discuss Cisson's medical condition and records.
Expert Witness Paid $42,000 for 48 Hours of Work
John Heller, M.D., an orthopedic surgeon and professor of orthopaedic surgery at Emory University in Atlanta for 24 years, was recognized by the court as an expert witness for the defense Monday.
Heller acknowledged from the stand that he charges $800 per hour for the consulting work he's done for the defense team, and that he's earned about $42,000 to date. He said his job was to "de-code the jargon" for the jury.
After studying Cisson's medical records from the physicians she's seen, including a gynecologist, urogynocologist, general practitioner and Doerr, Heller concluded that her pain was related solely to the ongoing spine issues she's been experiencing for about 20 years.
He outlined Cisson's spine-related complaints as documented by multiple MRI images taken between 2007 and this year. Heller highlighted the 2007 MRI as the first image proving degenerative spine issues, and believes that the diffuse pain Cisson is experiencing is the typical path of lumbar spine problems.
Surgeon Contradicts One Physician, Chastises Another
Heller also disagreed with Doerr's notion that Cisson's vaginal and perineum pain were caused by something other than her documented spine problems.
"It left me scratching my head a little bit," Heller said. "It doesn't make sense. (Doerr's) contradicting himself."
Heller said he believed it was clear that Cisson's spinal abnormalities were "the explanation of these symptoms, and a component of her vaginal pain."
Cohen asked Heller what the treatment would be to alleviate Cisson's pain.
"A combination of exercise, weight loss … medication or an occasional (steroid) injection to put out the fire if she's having a flare-up," he said.
On cross-examination by Matthews, Heller admitted that he would defer to urogynecological experts if pain was related to an implanted mesh product, and that he had little experience with transvaginal mesh.
Matthews asked Heller if it was true that he was prepared to bill the defense team a total of $42,000 for about 48 hours worth of work done since June.
"At least I didn't spend 480 hours and not know which operation she had," Heller said, referring to Dr. Lennox Hoyte, an expert witness for the plaintiff who misstated the type of implant surgery Cisson had during a videotaped deposition.
Earlier in the trial, another expert witness for the defense said her company, Exponent Engineering and Scientific Consulting, had made about $700,000 for its work on the case so far.
Doug Allen is a freelance reporter based in Aspen, Colo. His work has appeared in local and national print and radio outlets, including The Washington Post and Aspen Public Radio.
Share This Page:
How can we improve this page?
Thank You for Your Feedback
We appreciate your feedback. One of our content team members will be in touch with you soon.
We appreciate your feedback. One of our content team members will be in touch with you soon.