Canada Expands Fluoroquinolone Antibiotic Warning
Fact-Checked
Editors carefully fact-check all Drugwatch content for accuracy and quality.
Drugwatch has a stringent fact-checking process. It starts with our strict sourcing guidelines.
We only gather information from credible sources. This includes peer-reviewed medical journals, reputable media outlets, government reports, court records and interviews with qualified experts.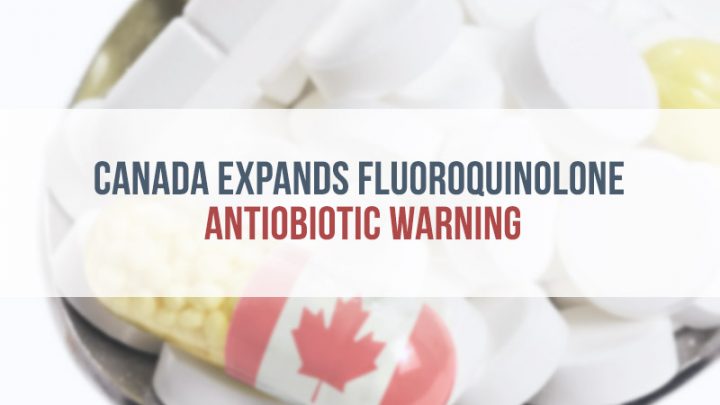 Health Canada linked antibiotics called fluoroquinolones to a wide range of disabling side effects and wants manufacturers to update medication labels, CBC News reported.
The action by Health Canada follows safety communications by the U.S. Food and Drug Administration advising health care professionals to only use antibiotics such as Cipro, Avelox and Levaquin as a last resort because the risks may outweigh the benefits.
A Summary Safety Review published by Health Canada on Jan 23 identified reports of persistent and disabling side effects. These side effects include tendonitis/tendinopathy, peripheral neuropathy and central nervous system disorders.
In addition to these side effects, Health Canada reviewed reports of known side effects linked to fluoroquinolones, such as:
In addition to these side effects, Health Canada reviewed reports of known side effects linked to fluoroquinolones, such as:
Worsening of myasthenia gravis (a chronic autoimmune disease)
Hypersensitivity and serious skin reactions
Mental disorders
Depression and suicide/self-injury
Convulsions (seizure)
Cardiovascular disorders
Phototoxicity (light sensitivity)
Vision disorders
The Canadian agency said it would continue to monitor the safety of these drugs. It is currently working with the Drug Safety and Effectiveness Network (DSEN) and the Canadian Agency for Drugs and Technologies in Health (CADTH) to conduct additional studies.
"Health Canada recommended that the safety information for all fluoroquinolone products be updated to include information about this rare but serious risk," the agency said in its Summary Safety Review. "Health Canada is working with manufacturers to update the safety information of all systemic (taken by mouth or by injection) fluoroquinolone products marketed in Canada."
FDA Linked Drugs to 'Permanent, Disabling Side Effects'
About 26 million Americans take a fluoroquinolone antibiotic each year. Because they treat a wide variety of infections from sinus infections to anthrax, prescriptions skyrocketed over the past several years.
The Centers for Disease Control and Prevention estimates doctors write about half the prescriptions in the U.S. for viral conditions such as the flu or a cold, the Washington Post reported. These illnesses do not respond to antibiotics.
In July 2016, the FDA approved drug label changes to warn of "disabling and potentially permanent side effects and to limit their use in patients with less serious bacterial infections."
According to the FDA, the disabling side effects involve "tendons, muscles, joints, nerves and the central nervous system." The agency warns "these side effects can occur hours to weeks after exposure to fluoroquinolones and may potentially be permanent."
The latest studies on fluoroquinolones link them to dangerous aortic aneurysms (ruptures) and aortic dissections (tears). Researchers suspect the drugs break down the body's collagen, a substance that makes up tendons and the lining of the aorta.
One 2015 JAMA study found a two-fold increase in risk of aortic aneurysm and dissection. Another in BMJ found a three-fold increase in risk of aortic aneurysm.
Thousands of Adverse Events and Lawsuits
RxISK.org, an independent site run by researchers, combed the FDA's data over the course of 10 years. It found 80,000 adverse drug reactions possibly associated with Levaquin and generic levofloxacin, including 1,000 deaths. For Cipro and generic ciprofloxacin, the total was 79,000 adverse events including 1,700 deaths.
Thousands of patients document their fluoroquinolone injuries across the internet on patient forums. Some filed lawsuits, claiming drugmakers failed to warn about serious side effects.
At one time, Johnson & Johnson faced several thousand lawsuits over Levaquin. Some are still pending before Judge John R. Tunheim in Minnesota. A separate multidistrict litigation for other fluoroquinolones — also before Judge Tunheim — currently has more than 700 lawsuits.
Share This Page:
How can we improve this page?
Thank You for Your Feedback
We appreciate your feedback. One of our content team members will be in touch with you soon.
We appreciate your feedback. One of our content team members will be in touch with you soon.