AbbVie Faces More Trials After $15M Loss in Illinois
Fact-Checked
Editors carefully fact-check all Drugwatch content for accuracy and quality.
Drugwatch has a stringent fact-checking process. It starts with our strict sourcing guidelines.
We only gather information from credible sources. This includes peer-reviewed medical journals, reputable media outlets, government reports, court records and interviews with qualified experts.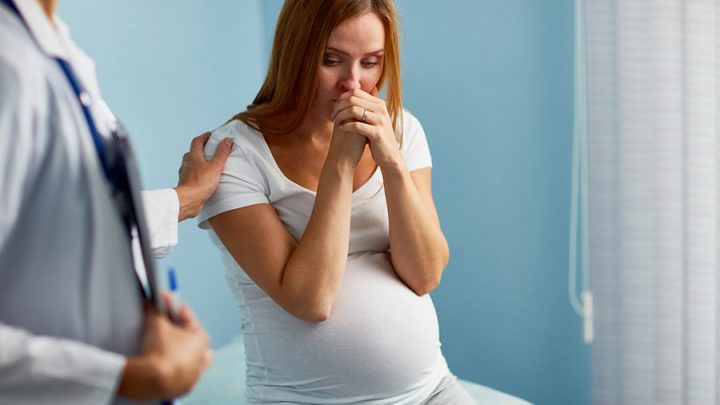 A recent $15 million verdict against drug maker AbbVie Inc. marked its second courtroom loss over Depakote, an anti-epileptic drug blamed for causing birth defects, including spina bifida.
But the verdict doesn't necessarily hint at possible outcomes for 700 similar cases pending across the U.S. or give plaintiffs a bargaining chip for possible settlements, one law professor said.
"Really, the most important general lesson, is that every case depends on its own facts as found by the jury," said Tim Kaye, law professor at Stetson University College of Law near St. Petersburg, Florida.
After all, AbbVie, based in North Chicago, was cleared of wrongdoing in federal trials, both in Ohio, in 2015 and in February 2017.
The company's biggest loss in Depakote litigation came in 2015, when jurors in St. Louis, Missouri awarded $38 million in compensatory damages, along with an additional $23 million in punitive damages, to the family of a girl with spina bifida whose mother took Depakote.
The $15 million verdict in June 2017 "sits between the extremes of the two previous cases," Kaye said, noting the jury awarded compensatory damages but not punitive damages for a California family.
"Maybe it makes pre-trial compromises of other claims a little more likely, in that it provides both parties with a justification for settling for a fairly large compensatory claim without punitive damages on top," Kaye said. "But, since everything depends on the facts, that will also have to be balanced against what has already happened (e.g. in discovery) in each case."
More trials expected in 2017
Spina bifida, while rare, can be debilitating. The defect, marked by the exposure of all or part of the spinal cord, happens before birth. Paralysis, bladder and bowel problems, organ damage and fluid-brain buildup are among the problems faced by spina bifida patients.
In 2016, another Depakote birth-defect case was settled for an undisclosed amount during jury deliberations.
More trials are set to place in 2017, including one in a state court in St. Louis on July 24, 2017, and another scheduled to occur in an Illinois federal court in September 2017.
AbbVie Inc. is a spinoff of Abbot Laboratories, retaining rights and therefore, liabilities associated with the company's anti-epilepsy drug Depakote, used to treat many other health conditions as well.
In the most recent case, a federal jury in downstate Illinois awarded $15 million verdict against AbbVie Inc. and in favor of now 10-year-old Stevie Gonzalez.
His mother, Christina Raquel, took Depakote for the treatment of bipolar disorder.
She alleged that the drugmaker failed to adequately warn doctors and psychiatrists about the four-times higher risk of birth defects associated with the use of Depakote by pregnant mothers, than its competitors' products.
The company's lawyers argued that the risks to newborns were "well-known and properly disclosed…" But counsel for Raquel and her son asserted that while the drug's safety label underwent changes in 2006 as to pregnancy-use warnings, the drugmaker never warned that the reported risk of birth defects associated with the drug had increased significantly beyond what was printed on the label, according to an internal company memo.
AbbVie's Lawyers: Mom 'Knew Her Medicine'
Raquel's son underwent 12 surgeries and is confined to a wheelchair.
Although it was noted that Raquel was aware of a risk of birth defects associated with taking Depakote, she claimed she was informed it was slight, at only 1 to 2 percent, while the overall risk was actually closer to nearly 11 percent.
AbbVie's lawyers said Raquel insisted on taking Depakote because other medications were ineffective in treating her manic-depressive illness, and they further argued that she "knew her medicine."
But jurors sided with the California family, awarding a verdict requiring AbbVie to pay out $15 million in compensatory damages to cover the boy's medical bills and future care. However, the family's request for punitive damages due to AbbVie's alleged "mishandling of the drug," was rejected.
Compensatory Versus Punitive Damages
Compensatory damages are also referred to as actual damages. Therefore, an award for compensatory damages is established to compensate a plaintiff for actual losses incurred, such as medical bills, loss of wages, property losses, loss of enjoyment, pain and suffering, and emotional distress. According to Cornell's Legal Information Institute (LII), the amount awarded is based on "proven harm, loss or injury suffered by the plaintiff."
This compensation does not include punitive damages. Punitive damages are awarded when defendant's actions are found to be intentional, reckless or malicious. This type of award is intended to "punish a wrongdoer," according to the LII. This award is in addition to actual or compensatory damages, and it is only established in certain circumstances, as a deterrent to future wrongdoing, when a defendant's behavior "is found to be especially harmful."
Verdicts as 'Bargaining Chips'
Sometimes verdicts in personal injury cases can be used as bargaining tools by either side to reach future settlements in additional pending cases involving similar claims. In a personal injury trial, a judge or a jury will examine evidence presented by the plaintiff to determine whether, by a "preponderance of the evidence," the defendant should be held legally responsible for injuries incurred by the plaintiff allegedly as a result of the defendant's negligent actions or inaction.
A trial is a plaintiff's opportunity to have his or her "day in court" and argue his or her case, hopefully obtaining some sort of retribution for wrongs allegedly imposed on him or her by the defendant. This is also the defendant's opportunity to defend themselves against the plaintiff's allegations and rebut the plaintiff's case. If the defendant is found to be legally responsible for the plaintiff's injuries and harm, then monetary damages can be awarded to the plaintiff, either as established by the court or after a negotiated settlement.
Sometimes it is necessary to consolidate complex cases involving product liability suits with similar facts at issue in order to speed along the litigation process. When this is done, bellwether trials, or test trials, can act as indicators of how future outcomes, or verdicts, may occur. Often, bellwether trials can encourage settlement negotiations on either side depending on how successful, or unsuccessful, various arguments for either the plaintiff or defendant prove to be. Verdicts can also be important in determining an appropriate valuation for what a plaintiff's case may be worth.
Depakote has since been classified as a "pregnancy category X" drug by the U.S. Food and Drug Administration (FDA), meaning it should never be taken by a pregnant woman.
Share This Page:
How can we improve this page?
Thank You for Your Feedback
We appreciate your feedback. One of our content team members will be in touch with you soon.
We appreciate your feedback. One of our content team members will be in touch with you soon.