Jurors Award $15 million in Depakote Lawsuit
Fact-Checked
Editors carefully fact-check all Drugwatch content for accuracy and quality.
Drugwatch has a stringent fact-checking process. It starts with our strict sourcing guidelines.
We only gather information from credible sources. This includes peer-reviewed medical journals, reputable media outlets, government reports, court records and interviews with qualified experts.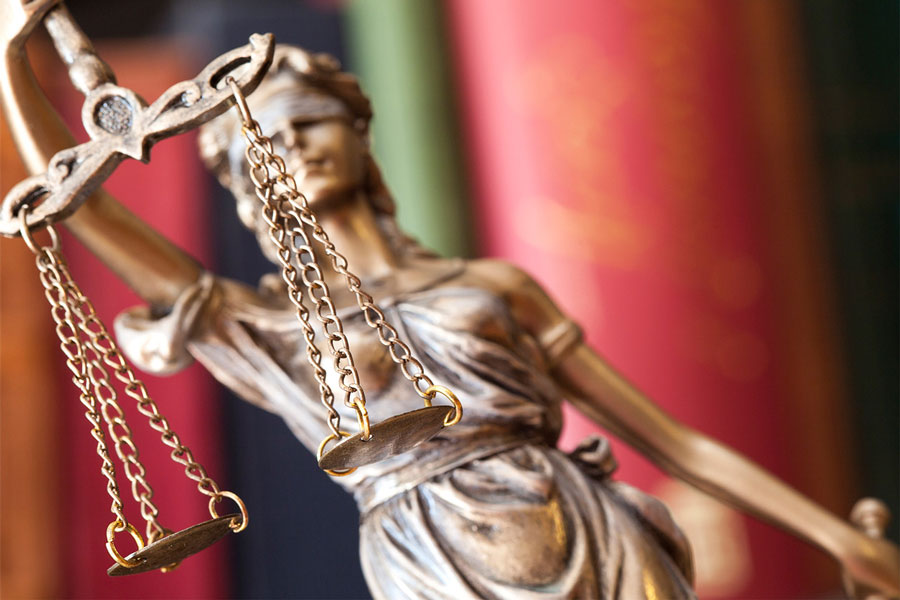 Federal jurors recently awarded $15 million in compensatory damages to a California woman who took the antiepileptic drug Depakote before her son was born with spina bifida and other health problems.
Christina Raquel attributed her son's birth defects to Depakote, a drug she took while pregnant to treat her bipolar disorder, media reports say. Raquel said she wasn't adequately warned about the birth-defect risk from taking Depakote (divalproex sodium).
The jury deliberated in East St. Louis, Illinois.
AbbVie, a Chicago-area-based pharmaceutical company, inherited the suit after it was spun off from Abbott Laboratories, the original defendant.
An AbbVie spokeswoman declined to say whether the company would appeal.
In a statement after the verdict, AbbVie noted that juries in other cases unanimously agreed that "Depakote's label enables doctors to make properly informed decisions" about the drug's benefits and "the clearly disclosed risk of birth defects," Reuters said.
In opening statements, attorneys for the defense said Raquel's doctors made her aware of the Depakote's dangers to fetuses, Law360 said.
U.S. District Judge Nancy J. Rosenstengel of the Southern District of Illinois presided over the case.
Testimony: Depakote Raises Defect Risk
In her lawsuit, originally filed in 2015, Raquel alleged the drugmaker was aware of more problems with the medicine than was disclosed on the label, according to Law360.
The boy, now 10 and confined to a wheelchair, has undergone 12 surgeries, Bloomberg said.
The drug, according to key testimony last month, increases the risk of spina bifida in fetuses. The allegation was made by the former chief of the birth-defect division for the Centers for Disease Control and Prevention.
Spina bifida is when all or part the spinal cord is exposed or improperly developed in some other way. The condition can cause paralysis, bladder and bowel problems, organ damage and hydrocephalus, or fluid buildup on the brain.
Litigation involving this drug has had mixed results.
In February 2017, federal jurors in Ohio cleared the defendant of allegations it failed to warn patients of the drug's birth-defect risks. Kevin and Christin Hutchens said their son was born in 2003 with microcephaly — an abnormally small head — because Christin was on Depakote for epilepsy when he was conceived.
A jury in St. Louis, Missouri in 2015 sided with a girl with spina bifida, awarding $38 million and an additional $23 million in punitive damages, Bloomberg said.
A federal lawsuit in the U.S. District Court for the Eastern District of Missouri ended with an undisclosed settlement during jury deliberations in June 2016. Thomas and Beth Forbes filed suit after their son was born with disfigurements and spina bifida. Beth Forbes was taking the drug for depression when she got pregnant.
Lawsuits Pending in State and Federal Courts
The U.S. Food and Drug Administration gave Depakote approval in 1983. Five years later, the FDA acknowledged it had a "category D pregnancy risk." That meant there was evidence of risks to fetuses. But the "potential benefits from the use of the drug in pregnant women may be acceptable despite its potential risks," the FDA said.
Families began filing birth-defect lawsuits at the state level 17 years ago. AbbVie says 695 injury claims are pending in federal and state courts, according to Reuters.
Fourteen years ago, the FDA said the drug should have a black box warning — the agency's toughest warning — alerting women that Depakote could harm fetuses.
Share This Page:
How can we improve this page?
Thank You for Your Feedback
We appreciate your feedback. One of our content team members will be in touch with you soon.
We appreciate your feedback. One of our content team members will be in touch with you soon.