60 Minutes: Boston Scientific Vaginal Mesh Unfit for Humans
Fact-Checked
Editors carefully fact-check all Drugwatch content for accuracy and quality.
Drugwatch has a stringent fact-checking process. It starts with our strict sourcing guidelines.
We only gather information from credible sources. This includes peer-reviewed medical journals, reputable media outlets, government reports, court records and interviews with qualified experts.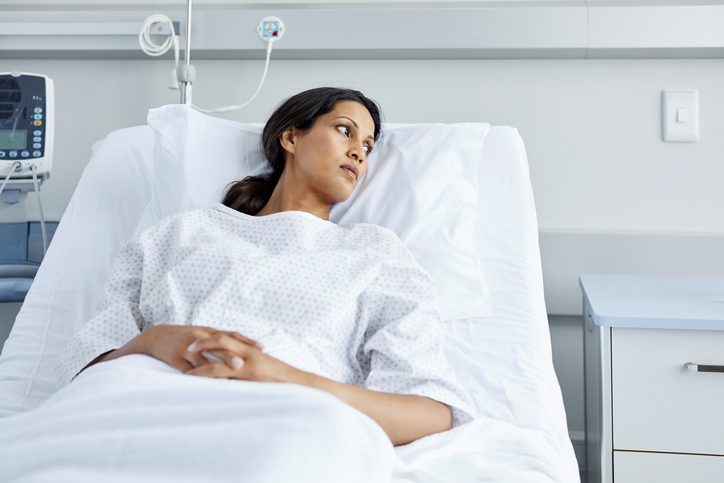 Boston Scientific knowingly used unstable plastic in its vaginal mesh implants. The implants led to injuries in thousands of women, according to a 60 Minutes report broadcast on May 13, 2018.
Surgeons use Boston Scientific's mesh implants to treat incontinence and pelvic organ prolapse in women.
The rate of complications caused by transvaginal mesh is so high the U.S. Food and Drug Administration classifies them as Class III devices. This category is for the riskiest devices approved by the agency.
Mesh victim Tammy Jackson has suffered complications from mesh for nearly a decade. She appreciates the 60 Minutes coverage.
Jackson told her mesh story in the upcoming 2018 Netflix documentary called The Bleeding Edge.
"60 Minutes brought some awareness," Jackson told Drugwatch about the report. "I would have liked to hear more about the complications and deaths of mesh patients. Like being septic, antibiotic resistant, kidney atrophy and kidney stones — all of which I am suffering."
Jackson is currently in the hospital for mesh complications. She and other women filed lawsuits claiming the implants are defective.
Part of the defect may lie in the plastic used to make the implants, according to experts.
Polypropylene Mesh is 'Unstable'
Manufacturers make the implants from a plastic called polypropylene. Polypropylene is unstable when exposed to oxygen, plastics engineer Duane Priddy told 60 Minutes.
Priddy has testified in lawsuits against Boston Scientific.
"I can't in my wildest imagination imagine anybody that's knowledgeable in the science of plastics ever deciding that it was appropriate to use polypropylene in the human body," Priddy said. "It's well known that it's oxidatively unstable."
Despite concerns from experts, mesh was too profitable for Boston Scientific to stop manufacturing.
Boston Scientific Used Counterfeit Chinese Plastic in Mesh
In 2004, plastic maker Chevron Phillips told Boston Scientific it would no longer supply Marlex polypropylene plastic for the implants.
"We are simply not interested in this business at any price," Chevron Phillips told Boston Scientific.

Injured by complications related to transvaginal mesh?
Marlex should not be used for "permanent implantation in the human body," Chevron Phillips warned.
This didn't stop Boston Scientific from making the implants. Instead, it smuggled counterfeit Marlex plastic from a supplier in China called Emai.
Boston Scientific's tests found several inconsistencies in the plastics. It used the plastic anyway.
Priddy told 60 Minutes this plastic would only last a few months in the human body.
Dr. Tom Margolis has removed problematic Boston Scientific mesh implants from women. He describes using the Chinese plastic as "human experimentation but without consent."
"We don't know how this affects humans," Margolis told 60 Minutes. "It's never been tested before."
Boston Scientific faces lawsuits under the Racketeer Influenced and Corrupt Organizations Act (RICO) over its alleged illegal use of counterfeit plastic.
Other Companies Involved in Mesh Controversy
The 60 Minutes report focuses on Boston Scientific. But, a handful of other companies also make vaginal mesh with polypropylene. Companies in lawsuits include Boston Scientific, C.R. Bard and Johnson & Johnson's Ethicon subsidiary.
C.R. Bard also used Chevron Phillips' Marlex plastic.
Chevron Phillips also told Bard not to use its plastic for human implantation, according court documents. Mesh lawsuits against Bard say the company tried to cover up its use of Marlex.
At one time, more than 100,000 women filed federal personal injury lawsuits against pelvic mesh makers.
In April 2018, Boston Scientific told investors it put aside $800 million to settle its remaining mesh lawsuits.
Despite thousands of lawsuits over its mesh, Boston Scientific stands by its product.
"Nearly one million women have been successfully treated… We have extensively tested the [plastic] resin to confirm its composition, safety and performance," the company told 60 Minutes.
Share This Page:
How can we improve this page?
Thank You for Your Feedback
We appreciate your feedback. One of our content team members will be in touch with you soon.
We appreciate your feedback. One of our content team members will be in touch with you soon.