Allergan Cites Rare Cancer as Reason for Breast Implant Recall
Fact-Checked
Editors carefully fact-check all Drugwatch content for accuracy and quality.
Drugwatch has a stringent fact-checking process. It starts with our strict sourcing guidelines.
We only gather information from credible sources. This includes peer-reviewed medical journals, reputable media outlets, government reports, court records and interviews with qualified experts.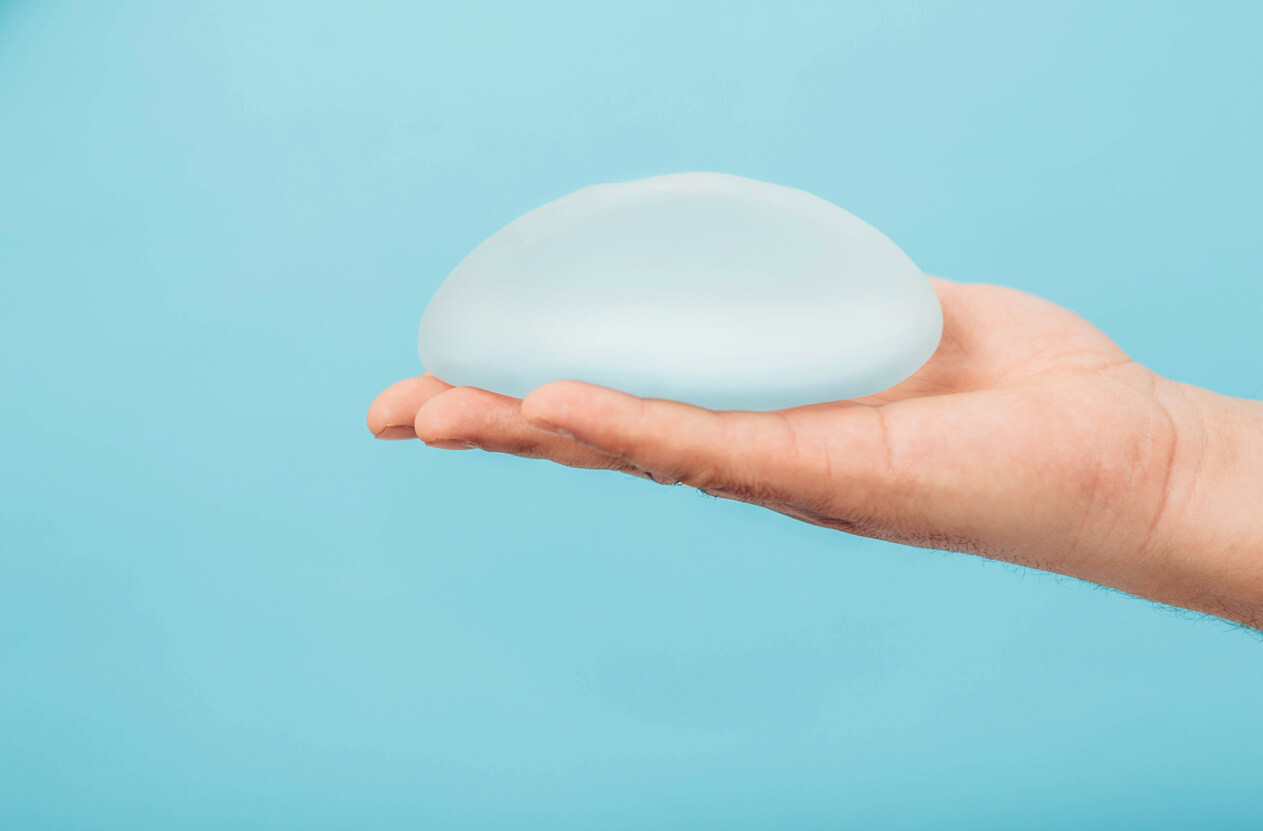 Allergan has issued a worldwide recall of many of its textured breast implants at the request of the Food and Drug Administration. The FDA said it had received reports of 573 cases of a rare form of implant-associated cancer and 33 deaths. The agency attributed 481 of the cases directly to Allergan's Biocell textured implants.
Allergan also recalled certain tissue expanders that patients use ahead of implant surgery.
"Effective immediately, healthcare providers should no longer implant new Biocell textured breast implants and tissue expanders and unused products should be returned to Allergan," the company said in a statement.
The recall only affects Allergan's textured implants. It does not affect the company's Natrelle Smooth or Microcell implants or tissue expanders.
Recalled models of Allergan breast implants and tissue expanders include:
Natrelle Saline breast implant styles 168, 363, 468
Natrelle and McGhan 410 breast implant styles LL, LM, LF, LX, ML, MM, MF, MX, FL, FM, FF, FX
Natrelle and McGhan 410 Soft Touchbreast implant styles LL, LM, LF, LX, ML, MM, MF, MX, FL, FM, FF, FX
Natrelle 510 Dual-Gel styles LX, MX, FX
Natrelle INSPIRA breast implants styles TRL, TRLP, TRM, TRF, TRX, TSL, TSLP, TSM, TSF, TSX, TCL, TCLP, TCM, TCF, TCX
Natrelle and McGhan Round Gel Implants styles 110, 110 Soft Touch, 120, 120 Soft Touch
Natrelle Komuro breast implants styles KML, KMM, KLL, and KLM
Natrelle Ritz Princess breast implant styles RML, RMM, RFL, RFM
Natrelle 150 Full Height and Short Height double lumen implants
Natrelle 133 tissue expanders with and without suture tabs styles 133FV, 133MV, 133LV, 133MX, 133SX, 133SV, T-133FV, T-133MV, T-133LV, T-133MX, T-133SX, T-133SV, 133FV-T, 133MV-T, 133LV-T, 133MX-T, 133SX-T, 133SV-T
Natrelle 133 Plus tissue expander styles 133P-FV, 133P-MV, 133P-LV, 133P-MX, 133P-SX,
133P-SV, T-133P-FV, T-133P-MV, T-133P-LV, T-133P-MX, T-133P-SX, T-133P-SV, 133P-FV-T, 133P-MV-T, 133P-LV-T, 133P-MX-T, 133P-SX-T, 133P-SV-T
Breast implants have been linked to cancer since 2011. This particular type of cancer is called breast implant-associated anaplastic large cell lymphoma, or BIA-ALCL. It can usually be treated by removing the implants. But it can be harder to treat if it spreads to other parts of the body.
What to Do If You Have Recalled Breast Implants
The FDA recommends that women with recalled implants keep them unless they show BIA-ALCL symptoms such as pain and swelling. The agency says keeping the implants may be safer than the surgical risks of having them removed.
"We understand that today's news may be alarming to some patients with breast implants," Dr. Jeff Shuren, director of the FDA's Center for Devices and Radiological Health, said in a statement. "The FDA does not recommend removal for patients without symptoms due to potential risks."
Shuren said the agency will continue to provide information to doctors and patients for consideration going forward.
The FDA urges women with recalled implants to monitor themselves for any changes around the implants. They should tell their doctor immediately if they experience any pain or swelling. Patients who have been diagnosed with implant-associated cancer should have the implant and surrounding scar tissue removed.
"The FDA does not recommend removal for patients without symptoms due to potential risks."
More than 300,000 breast enlargement operations were performed in the United States in 2017, according to The New York Times. Another 100,000 women received breast implants in 2017 during reconstructive surgeries following mastectomies for breast cancer.
Textured breast implants — like those in the recall — are rarely used in the United States and account for just 5 percent of all implants sold in the country, according to the FDA. The agency says the incidence of BIA-ALCL related to breast implants "appears to be relatively low," but it requested the recall because evidence directly linked Allergan's product to significant patient harm and death.
The FDA identified the brands of implants used in 13 patients who died. Twelve of the patients had an Allergan implant at the time of their cancer diagnosis.
What Is Breast Implant-Associated Anaplastic Large Cell Lymphoma?
BIA-ALCL is not a form of breast cancer, but a cancer that affects the immune system. It is a rare type of non-Hodgkin lymphoma, which involves abnormal growth of white blood cells, according to the National Institutes of Health.
It forms around the breast implant but not in the breast tissue itself. It is usually found in the fluid or scar tissue surrounding the implant.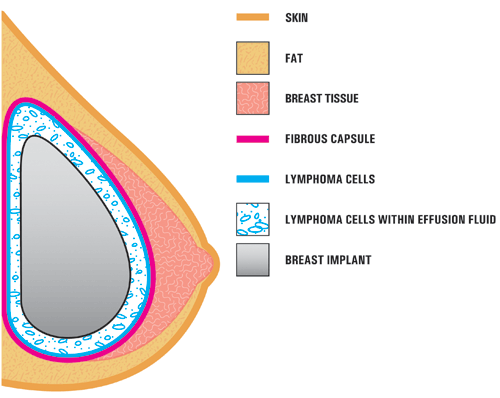 The main symptoms of BIA-ALCL are pain and swelling. Patients have also reported a lump under the skin.
In addition to removing the implant and surrounding scar tissue, some patients may also be treated with chemotherapy and radiation therapy.
FDA Had Backed Off Recall Just Two Months Earlier
The FDA decided against taking action on the implants as recently as two months before the recall. In March 2019, regulators spent two days hearing emotional testimony from women who'd developed lymphoma or other symptoms following breast implant surgery.
The agency decided in May 2019 that there wasn't enough evidence to warrant a recall. That changed when a new batch of data in July 2019 showed a significant increase in both the number of cancer cases and deaths.
The agency took the unusual step of asking Allergan to issue a recall. Companies usually initiate recalls without the FDA's request.
Share This Page:
How can we improve this page?
Thank You for Your Feedback
We appreciate your feedback. One of our content team members will be in touch with you soon.
We appreciate your feedback. One of our content team members will be in touch with you soon.