Ranitidine Cancer Lawsuits Move Forward in Florida After Months of Zantac Recalls
Fact-Checked
Editors carefully fact-check all Drugwatch content for accuracy and quality.
Drugwatch has a stringent fact-checking process. It starts with our strict sourcing guidelines.
We only gather information from credible sources. This includes peer-reviewed medical journals, reputable media outlets, government reports, court records and interviews with qualified experts.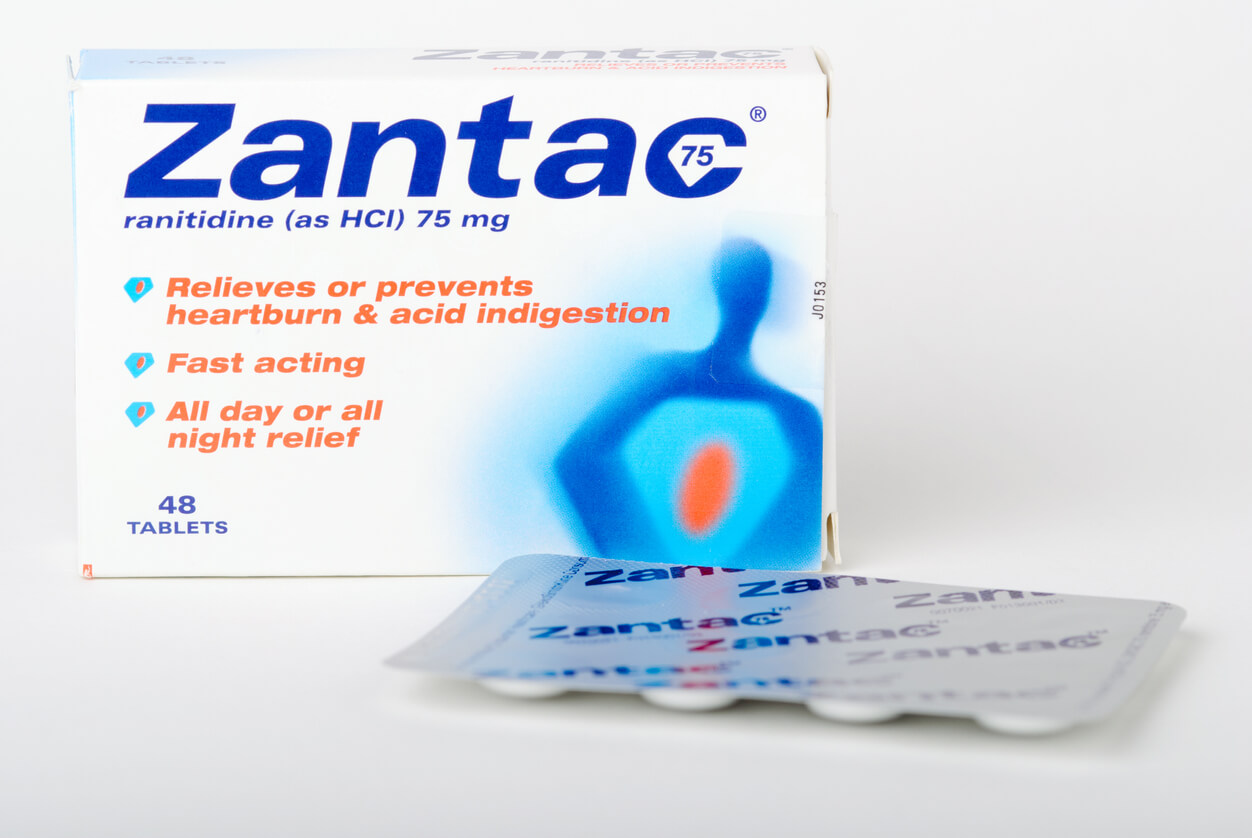 On Feb. 6, 2020, federal judges approved the transfer of 15 Zantac-related lawsuits to a South Florida court. Consumers allege that batches of the popular heartburn relief medication are contaminated with a carcinogen, causing its users to develop cancer.
The consolidation of cases is known as a multidistrict litigation, or MDL, and it is a management procedure used to streamline pretrial and discovery processes.
It also allows potentially thousands of additional Zantac-related lawsuits to join the litigation.
According to the transfer order, another 126 cases are pending in 21 districts nationwide.
Litigation within the MDL is only expected to grow.
A Sept. 13, 2019 announcement by the U.S. Food and Drug Administration confirmed the presence of trace amounts of a potential cancer-causing chemical in Zantac and its generic counterpart, ranitidine.
A series of voluntary recalls of the drug followed.
Soon after, consumers began filing lawsuits against international drug companies including Sanofi, Boehringer Ingelheim Pharmaceuticals and Pfizer.
The newly formed MDL contains both individual cases alleging personal injuries and putative class actions seeking refunds and other economic damages.
Personal injury cases claim that consumers contracted liver, bladder and other types of cancer as a result of ranitidine contamination with a chemical known as N-nitrosodimethylamine, or NDMA. While Zantac may cause other side effects, those are not part of these lawsuit claims.
Consumers also accuse ranitidine manufacturers, sellers and distributors of knowing that the medications exposed users to NDMA and hiding these dangers from the public.
All legal proceedings for the MDL will take place in the U.S. District Court for the Southern District of Florida.
The defendant drug companies initially sought to centralize the MDL in other courts, including New Jersey, where Zantac distributor Sanofi is headquartered.
"At oral argument, however, most plaintiffs appeared to have coalesced around the Southern District of Florida as their first choice for transferee district," the transfer order stated.
U.S. District Judge Robin Rosenberg will preside over the new MDL, No. 2924. This is Rosenberg's first time overseeing an MDL.
Once discovery is complete, the judge may select several individual lawsuits to proceed as bellwether trials.
These initial trials help both sides predict how other suits in the MDL may fare. For example, if drug companies lose most of the bellwether trials, they may reach a global settlement with consumers more quickly.
Lawsuits Stem from NDMA Cancer Concerns
NDMA is a man-made chemical with no district color. According to the Environmental Protection Agency, animals exposed to the chemical have developed tumors in the liver, blood vessels, kidneys and respiratory tract.
This is why the chemical is classified by the FDA as a probable human carcinogen, or a substance that could cause cancer.
Concerns over Zantac began last year when Valisure, an online pharmacy, discovered NDMA in batches of ranitidine during routine independent testing.
In a Sept. 9, 2019 FDA citizens petition letter, Valisure claimed that it detected extremely high levels of the chemical in every lot it tested across multiple manufacturers.
According to the company's data, one tablet of Zantac may contain amounts of NDMA several thousand times higher than acceptable FDA limits.
The petition also noted that ranitidine has been implicated as a cause of NDMA formation by multiple research groups, including those at Stanford University.
The FDA has since posted test results of ranitidine samples on its website and asked companies to conduct their own laboratory testing.
In January, California-based laboratory Emery Pharma noted that prolonged heat exposure can increase NDMA to unsafe levels in ranitidine.
"This was concerning, since significantly elevated temperatures can occur within closed vehicles during transportation and during storage of the drug," the company stated in a Jan. 2, 2020 letter to the FDA.
The FDA maintains that it does not have enough scientific evidence to recommend whether consumers should continue or stop taking ranitidine medicines at this time. Agency investigations are ongoing.
Zantac Contamination Shares Similarities and Differences with Valsartan Recalls
News of contaminated Zantac products spurred Walmart, Walgreens, CVS and Rite Aid to pull prescription and over-the-counter varieties of the drug from their shelves.
Voluntary recalls of the drug by Sanofi and other companies have also taken place.
Ranitidine is not the first drug to contain a nitrosamine impurity. High levels of the chemical were discovered in batches of several valsartan blood pressure medications that prompted a voluntary FDA recall in July 2018. A series of lawsuits soon followed, and judges eventually consolidated cases into an MDL.
But unlike Valsartan lawsuits — in which consumers blame faulty manufacturing for contamination — plaintiffs in Zantac-related suits allege that NDMA is inherent to the drug's molecular structure.
For this reason, attorneys expect the Zantac litigation to "almost certainly dwarf" the Valsartan MDL, according to court documents.
In an email, plaintiff attorney Robert Hilliard of Hilliard Martinez Gonzales told Drugwatch that his firm has already been hired by 15,000 consumers.
"Zantac will ultimately be one of the biggest consumer frauds ever perpetrated by Big Pharma," wrote Hilliard, who said he believes consumer claims are backed by strong scientific evidence.
Share This Page:
How can we improve this page?
Thank You for Your Feedback
We appreciate your feedback. One of our content team members will be in touch with you soon.
We appreciate your feedback. One of our content team members will be in touch with you soon.