Zantac Lawsuit
A Zantac lawsuit is a legal claim filed by people who took Zantac and ranitidine contaminated with NDMA and later developed cancer. People filing Zantac lawsuits are seeking compensation from the drug's manufacturers for bladder, stomach, esophageal, liver and pancreatic cancer potentially caused by NDMA exposure.
See If You Qualify for a Zantac Lawsuit
If you were diagnosed with cancer after taking Zantac, you may be entitled to compensation. Get a free case review today.
We value your privacy.
By clicking REVIEW MY CASE
, you agree to our
privacy policy
and
disclaimer
. After submitting, you will be contacted by one or more of Drugwatch's
trusted legal partners
(including autodialed and prerecorded calls or text/SMS messages). Msg. and data rates apply. Your consent to text messaging is not required for a case review and you may opt out of text messages at any time by texting STOP. This is legal advertising.
Why Are Zantac Lawsuits Being Filed?
People who took Zantac made with ranitidine and developed cancer filed lawsuits after manufacturers issued ranitidine and Zantac recalls for the potential risk of cancer. FDA found Zantac's active ingredient ranitidine contained N-Nitrosodimethylamine ('NDMA') — a probable human carcinogen.
The FDA told all manufacturers to stop selling Zantac made with ranitidine in the United States in April 2020 because NDMA contamination can increase over time. The longer the drug sits on the shelf, the greater the amount of NDMA in the drug and the FDA doesn't know how long NDMA has been in Zantac. Sanofi's new drug, Zantac 360 made with famotidine is not a part of the recalls or lawsuits.
Zantac (ranitidine) lawsuits claim that:
Lawsuits claim Zantac's design is defective because its active ingredient, ranitidine, is an unstable molecule.
The Zantac drug label failed to properly warn the public about the risk of cancer
Which Cancers Are Named in Zantac Lawsuits?
People who have taken Zantac and filed lawsuits reported a wide variety of cancers linked to the drug and NDMA.
Many doctors who diagnosed people with cancer after taking Zantac said they had no family history or genetic markers for cancer, according to Zantac lawyers. Instead, doctors told patients it was caused by something from their environment, which could include NDMA contamination.
Cancers that qualify for Zantac lawsuits include:
Bladder
Gastric/Stomach
Esophageal
Liver
Pancreatic
Of the cancers linked to Zantac, bladder cancer has the strongest connection. If you developed one of the above cancers after taking Zantac between January 2000 and present, make sure you contact an attorney to see if you qualify to file a lawsuit.
Other health issues in addition to cancer may be claimed in lawsuits. Make sure you tell your attorney about any other health problems.
Other Health Issues That May Appear with a Zantac Cancer Diagnosis
Doctors who diagnosed people with cancer after taking Zantac also diagnosed them with primary pulmonary hypertension (PPH) and Crohn's disease.
Other health conditions associated with Zantac use included in lawsuits include:
Primary Pulmonary Hypertension (PPH) is a rare lung disorder that causes high blood pressure in the lungs. It happens when the blood vessels in the lungs narrow and raise the pressure in the pulmonary artery above normal levels.
Crohn's disease is a type of inflammatory bowel disease. It causes the digestive tract to become inflamed and this causes severe diarrhea, abdominal pain, cramps and weight loss.
Speak with a Top Zantac Lawyer
Were you diagnosed with stomach cancer or bladder cancer after taking Zantac?
Get Your Free Case Review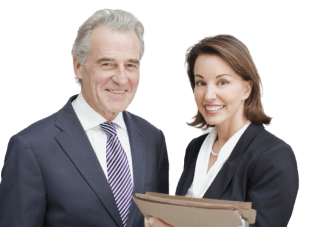 Who Qualifies for a Zantac Lawsuit?
According to Zantac lawyers, people must satisfy several conditions to potentially qualify for a lawsuit — proven Zantac use, a cancer diagnosis and a connection between the diagnosis and Zantac. Lawyers are only accepting claims from people who took brand name Zantac, and generic ranitidine is no longer included in lawsuits.
Only a lawyer can properly evaluate a claim, and they can help gather medical records and evidence to build a case.
Zantac Use

Potential claimants have to prove they took brand name Zantac made with ranitidine for at least one year before being diagnosed with cancer. People who have a prescription can provide proof of prescription through medical records. But those who took over-the-counter Zantac must have a receipt and other evidence that shows they took the drug, such as a statement or doctor's note. Lawyers may be able to help you prove usage.

Cancer Diagnosis

The main injury claimed in Zantac and ranitidine lawsuits is cancer. Potential claimants have to have a diagnosis of bladder, stomach, esophageal, liver or pancreatic cancer. There must be less than 20 years between the last time a potential client took Zantac and their first diagnosis. Potential clients should have received their diagnosis at age 89 or younger.

Connection Between Cancer Diagnosis and Zantac

Generally, taking higher medication doses consistently can help prove the connection. The length of time someone has used the drug also affects the case. To qualify, you have to have taken Zantac at least once a week for one year or longer.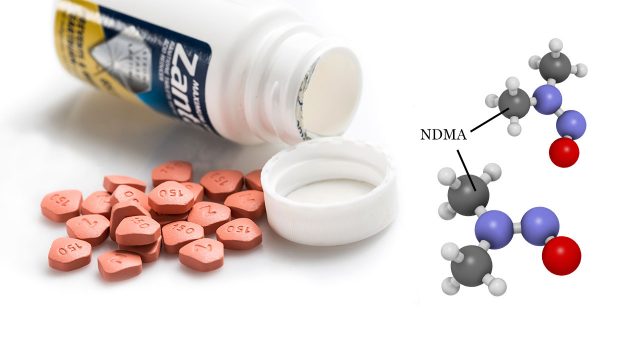 Should You File a Zantac Lawsuit?
If you've taken Zantac and developed cancer, you and your family may be facing mounting medical bills, lost income and poor health. Potential compensation from filing a Zantac lawsuit may help you with past, present and future medical costs.
Compensation from a Zantac lawsuit may help with:
Travel for treatment
Lost wages for you or a family member who may be your caregiver
Medical bills
Pain and suffering
Loss of companionship
Lost ability to earn
Loss of a loved one
Funeral expenses
Plaintiffs Claim Defendants Failed to Warn About Zantac Cancer Risk
The main claim in Zantac lawsuits is that defendants failed to properly warn the public that Zantac's active ingredient, ranitidine, is unstable and can form NDMA in the stomach leading to an increased cancer risk. Plaintiffs demand to be compensated for injuries and pain and suffering.
Joseph L. Galimidi Sues Sanofi for Breast Cancer
Florida resident Joseph L. Galimidi was one of the first to file an individual Zantac lawsuit in the United States against Sanofi on Sept. 13, 2019. Galimidi had been taking Zantac since 2009 and developed breast cancer, which is rare in men, in 2013.
He demands compensation for his injuries, pain and suffering.
"Despite their knowledge of the risks of cancer associated with Ranitidine and Zantac … Defendants continued to represent that Ranitidine products, including Zantac, did not pose any risks of cancer or other serious health conditions."
"While his heartburn was healed, Zantac — laden with N-Nitrosodimethylamine ("NDMA"), a probable human carcinogen — wreaked havoc in his body and led to his breast cancer," Galimidi's complaint said.
During the time Zantac and other ranitidine products have been sold in the United States, there have been reports of cancers linked to Zantac. Galimidi argues Sanofi had plenty of time to study the link and warn the public, but it did not.
Mark Allan Blake Says Zantac Caused Bladder Cancer
Colorado resident Mark Allan Blake filed his Zantac lawsuit against Sanofi US Services Inc., Chattem Inc., Boehringer Ingelheim, Pfizer and GlaxoSmithKline on Oct. 21, 2019.
Blake started taking prescription Zantac in 1996. He then switched to Zantac OTC which he took four times a week. Doctors diagnosed him with bladder cancer in 2018, and he believes the drug caused it.
According to Blake's complaint, research has shown that Zantac can produce high levels of NDMA since at least 1981. Manufacturers should have known this and warned the public, but they did not.
"This was not done by accident or through some justifiable negligence. Rather, Defendants knew that it could turn a profit by convincing consumers that Zantac was harmless to humans, and that full disclosure of the true risks of Zantac would limit the amount of money Defendants would make selling Zantac," Blake's complaint said.
Veterans File Lawsuits
Zantac was a popular medication prescribed to military veterans through the VA, and now veterans are filing lawsuits after getting a cancer diagnosis.
After the FDA issued its market withdrawal notice, the Defense Health Agency (DHA) advised military beneficiaries to talk to their doctors about a prescription Zantac alternative in a communication dated April 15, 2020.
DHA advised beneficiaries taking OTC Zantac to stop taking it immediately and dispose of the medication according to FDA guidelines. DHA told patients to report any Zantac adverse reactions to the FDA.
The DHA notice didn't warn veterans specifically about cancer risk and NDMA, but it did warn that "the impurity in some ranitidine products increases over time when stored at higher than room temperatures and may result in consumer exposure to unacceptable levels of this impurity."
Download Your Free Zantac Guide
Learn more about Zantac and how to take legal action if you developed cancer after taking the drug.
Get Your Free Guide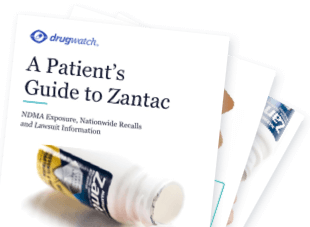 Zantac Manufacturers Named in Lawsuits
Brand name Zantac manufacturers in lawsuits include Sanofi-Aventis U.S. LLC, Sanofi US Services Inc., Chattem Inc., Boehringer Ingelheim, Pfizer and GlaxoSmithKline.
In July 2021, Judge Robin L. Rosenberg dismissed cases against generic drugmakers including Teva Pharmaceuticals, Amneal Pharmaceuticals and others because federal law prevents them from being sued.
If you have questions on whether or not your brand of ranitidine is included in lawsuits, make sure to contact a lawyer.
Status of Zantac Lawsuits
The class action suit against Zantac manufacturers in California is the first to officially schedule a trial date. Superior Court of Alameda Judge Evelio Grillo has set the start date for California Ranitidine Product Cases JCCP 5150 for October 10, 2022.
Additionally, in October 2021, efforts to stop the Multidistrict Litigation (MDL) before the court in West Palm Beach, Florida, were rejected. U.S. District Judge Robin Rosenberg ruled that cases can proceed. More than 800 cases are pending before Judge Rosenberg.
While the California trial is the first to be scheduled, trials in the MDL in Florida, and an array of other cases in states such as Illinois, Minnesota, New Jersey, New York, Oregon, Pennsylvania, Tennessee, Texas and Washington could be scheduled to begin before the trial in Alameda.
The first trial before Judge Grillo is the first in a series of bellwether tests, beginning with a case the plaintiffs selected. Next up will be a case the defendants selected scheduled to begin February 6, 2023. The next two are scheduled for May 1, 2023 (plaintiff selected) and August 7, 2023 (defendant selected).
Has There Been a Zantac Settlement?
There have been no Zantac settlements or jury verdicts yet. Typically, bellwether trials help plaintiffs and defendants understand how much a case may be worth.
Potential settlement amounts are based on a claimant's injuries, monetary damages and other unique factors. Lawyers speculate that individual Zantac lawsuit payouts could be worth hundreds of thousands of dollars because people who took Zantac could claim the drug caused cancer.
Questions Your Zantac Lawyer May Ask
What have you been diagnosed with?
Individuals filing Zantac lawsuits have been diagnosed with cancer, typically bladder and stomach cancer, by their doctor. The lawyer handling your case will want to know what you were officially diagnosed with and when.
How long did you take Zantac?
People seeking compensation for Zantac-related injuries generally had taken Zantac for at least a year before they received their cancer diagnosis. It may be hard to remember the length of time you took Zantac, but do your best to estimate this timeframe. It's recommended that you provide your lawyer with copies of your prescription or medical records to support your claims.
How are you being treated for your cancer?
Come to your consultation prepared to discuss your cancer treatment plan with your attorney as well as whether it's been working. Your treatment may depend on the type of cancer you have and the stage in which it was diagnosed.
Do you have a personal or family history of cancer?
If you or a member of your family have had cancer before, you may be more at risk of developing it again. Provide a copy of your medical records and be ready to discuss your family's medical history.
Are you experiencing any other serious side effects?
While Zantac side effects are rare, you should let your attorney know if you've experienced issues with your central nervous system, cardiovascular side effects, gastrointestinal issues, liver failure or any other serious conditions. Let him or her know about the effect these have had on your ability to perform daily activities.
Please seek the advice of a medical professional before making health care decisions.
Share This Page:
How can we improve this page?
Thank You for Your Feedback
We appreciate your feedback. One of our content team members will be in touch with you soon.
We appreciate your feedback. One of our content team members will be in touch with you soon.
Who Am I Calling?
Calling this number connects you with a Drugwatch representative. We will direct you to one of our trusted legal partners for a free case review.
Drugwatch's trusted legal partners support the organization's mission to keep people safe from dangerous drugs and medical devices. For more information, visit our partners page.