Analysis: Zantac May Form High Levels of Toxic NDMA in the Body
Fact-Checked
Editors carefully fact-check all Drugwatch content for accuracy and quality.
Drugwatch has a stringent fact-checking process. It starts with our strict sourcing guidelines.
We only gather information from credible sources. This includes peer-reviewed medical journals, reputable media outlets, government reports, court records and interviews with qualified experts.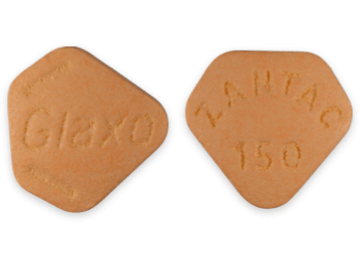 An analysis published in the Journal of the American Medical Association (JAMA) Network Open, suggests Zantac and drugs containing ranitidine may cause high levels of the potential carcinogen N-Nitrosodimethylamine (NDMA) to form in the human body.
The study provides more data on the potential for ranitidine to increase the risk of various cancers arising from NDMA exposure.
"The results of this study suggest that ranitidine may be a significant source of NDMA under a range of physiologically relevant conditions. Namely, under simulated gastric conditions, NDMA yield from a standard tablet of ranitidine was seen to increase with both increasing nitrite and decreasing pH to levels up to 3 orders of magnitude beyond established limits," study authors wrote.
The JAMA analysis, conducted by researchers at online pharmacy Valisure and Memorial Sloan Kettering Cancer Center, suggests that the unstable nature of the ranitidine molecule could cause NDMA to form when the drug is exposed to conditions in the human body.
In study, one 150mg tablet of Zantac cool mint added to a mixture of simulated gastric fluid and sodium nitrite — a chemical used in cured meats such as bacon — produced a maximum of 320 micrograms of NDMA, far above the FDA's acceptable limits of 0.096 micrograms.
Authors said that their findings were not "without limitation and encompass a broad range of reactive conditions, some of which exceed the usual gastric milieu."
Ranitidine NDMA Formation 'Inherent to the Molecule Itself'
Starting in 2018, problems with NDMA contamination from manufacturing processes caused a rash of recalls in drugs such as valsartan and metformin.
Valisure originally discovered NDMA in ranitidine after it conducted independent testing in 2019. This led to regulatory action from the FDA and manufacturers issued recalls for Zantac and other ranitidine products.
Ultimately, the FDA requested a withdrawal of all ranitidine products from the U.S. market in April 2020 because of concerns that levels of NDMA in the drug may increase over time and when stored at higher than room temperatures.
"This appears to be a fundamentally different problem than NDMA contamination found in drugs like valsartan and metformin because it occurs in every brand of ranitidine and is inherent to the molecule itself," Dr. Kaury Kucera, chief scientific officer at Valisure, told FiercePharma.
'This Could Be the Tip of the Iceberg'
"As the title of the invited commentary by C. Michael White in JAMA states, this could be the tip of the iceberg. It is imperative that we have more investigation by FDA and more independent testing of our drug supply by labs like Valisure," David Light, founder & CEO of Valisure, said in an email statement to Drugwatch.
Valisure encourages the FDA to publish its own laboratory data from its ranitidine tests. In November 2019, the FDA said the results of their testing "showed no additional NDMA generated in the stomach." This contradicts what decades of ranitidine research— including the data published in Valisure's JAMA study — has found, according to Light.
"There were roughly 500 studies on ranitidine and NDMA published from 1982 to 2019, but no regulatory action was taken until Valisure performed its own independent analysis and filed its Citizen Petition in September 2019, which ultimately led to ranitidine being taken off the market globally," he said.
Light told Drugwatch that independent testing by labs like Valisure could play a key role in ensuring the safety of the drug supply.
"What is needed to ensure that serious medication quality issues like ranitidine do not continue to occur is a system of independent certification of drug product quality. Consumers are used to seeing quality badges and reviews on other consumer products, but this is entirely missing from pharmaceuticals and is a void that Valisure is filling. It is also crucial that there is more meaningful collaboration between regulatory agencies, academics, and independent laboratories."
NDMA, Zantac and Cancer Risk
The FDA has assured the public that exposure to NDMA levels at or below acceptable levels (0.096 micrograms) every day for 70 years is unlikely to increase cancer risk.
This study shows ranitidine could be capable of producing NDMA levels far above acceptable limits. Zantac was on the market from 1983 to 2020 in the United States, and the FDA does not know how long NDMA has been present in the drug.
So far, there hasn't been much specific data on the odds of developing cancer with ranitidine.
But Valisure researchers published additional study data on medRxiv, a preprint server that houses papers before they are peer-reviewed. Researchers evaluated 10,347 cancer patients and found elevated diagnosis rates of thyroid, breast, bladder and prostate cancer with ranitidine use.
"Patients who have taken ranitidine in the past should speak to their doctor or medical professional regarding their concerns," Light advised. "Be vigilant about monitoring any changes you might notice in your health and body, especially for cancers that have been linked to NDMA or for cancers that had higher relative diagnosis rates associated with ranitidine use in our study published on medRxiv."
Cancer Risk Gives Rise to Lawsuits
The potential increased risk of cancer from ranitidine use has given rise to hundreds of Zantac lawsuits against manufacturers including Sanofi, Pfizer and Boehringer Ingelheim.
Cancer patients and their loved ones began filing lawsuits soon after the FDA announced the Zantac withdrawal in April 2020. Lawsuits claim manufacturers knew about Zantac's cancer risks but did not warn the public and that ranitidine has design defects.
As of March 15, 2021, there are 576 federal lawsuits pending in multidistrict litigation in Florida. Lawyers expect more cases to follow.
Share This Page:
How can we improve this page?
Thank You for Your Feedback
We appreciate your feedback. One of our content team members will be in touch with you soon.
We appreciate your feedback. One of our content team members will be in touch with you soon.