US Appeals Court Dismisses Zantac Ranitidine Cancer Lawsuit
Fact-Checked
Editors carefully fact-check all Drugwatch content for accuracy and quality.
Drugwatch has a stringent fact-checking process. It starts with our strict sourcing guidelines.
We only gather information from credible sources. This includes peer-reviewed medical journals, reputable media outlets, government reports, court records and interviews with qualified experts.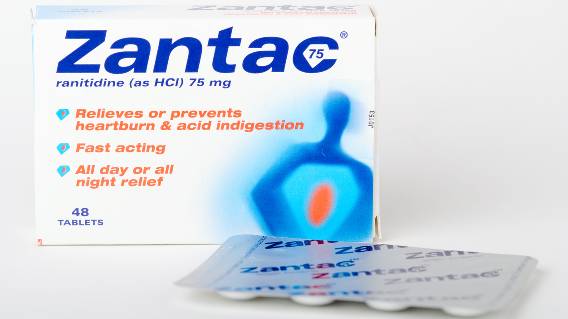 On Nov. 7, the U.S. Court of Appeals for the 11th Circuit in Atlanta upheld a lower court's dismissal of a class-action lawsuit against the makers and distributors of Zantac. A week earlier, the circuit court also upheld the dismissal of two individual cases involving prostate, abdominal and ovarian cancer alleging the heartburn drug's previous ranitidine formulation, which is no longer on the market, caused these cancers.
The three dismissals are the early stage of Zantac litigation, with thousands of cases now pending against pharmaceutical giants GlaxoSmithKline, Boehringer Ingelheim and Pfizer, along with a dozen other sellers. In August, the first Zantac lawsuit scheduled for trial was dropped suddenly after the plaintiff in Illinois accepted a $500,000 settlement from the makers of a generic version of the drug.
Zantac, which several companies have owed in its history, is used to relieve or treat heartburn, acid indigestion, gastric ulcers and GERD. Its active ingredient formerly was ranitidine, which can be unstable and produce high levels of N-Nitrosodimethylamine, or NDMA, a chemical carcinogen, under humid or hot conditions. 
The product was pulled from the market voluntarily in 2019 before the U.S. Food and Drug Administration issued a recall in 2020. The agency has said consumers could be exposed to unacceptable levels of NDMA. A reformulated Zantac 360, with famotidine as a replacement for ranitidine, is being sold now but not in prescription strength.
Zantac Lawsuit Dismissal Cites 'Shotgun Pleadings'
This latest dismissal involved the Plumbers & Pipefitters Union Local 630 Welfare Fund, which had been paying for the product and providing it for its members. The union is based in South Florida and went before the U.S. Southern District of Florida court, which originally dismissed the lawsuit.
The union was claiming fraud, negligence and other torts, including violations of federal anti-racketeering laws. The circuit court of appeals in Atlanta ruled that the union failed to challenge the drug manufacturers' assertion that the charges were "shotgun pleadings," which are impermissible under federal court rules.
These pleadings do not provide sufficient clarity for fair notice and defense of the claims being filed. In the same week, the circuit court also dismissed two individual cases that originally were part of another group filing dismissed earlier under the same "shotgun pleading'' issues.
Plaintiff Arthur Cartee, from Illinois, said he started taking Zantac in 2006 and developed prostate cancer in 2012. Marilyn Williams, from Alabama, began using Zantac in 2011 and developed ovarian and abdominal cancer in 2016. Both cases were dismissed, but mostly based on appellate jurisdiction.
Ranitidine With NDMA Linked to Cancer
NDMA has been linked to several cancers in various studies, including liver, kidney, esophagus, colon, prostate and stomach cancers. The International Agency for Research on Cancer has said NDMA is "probably carcinogenic to humans." The FDA classifies it as a group 2 carcinogen, based on the evidence that it could cause cancer in humans.
Various studies have shown a possible connection between ranitidine and the formation of NDMA, which can lead to cancer. Plaintiffs have said that the drugmakers knew about the potential cancer risk for years but refused to inform the public and kept selling the drug. Drug companies have continued to insist there is no link to cancer from Zantac with its original ingredients and that the levels of NDMA were close to what is found in many types of food.
"The overwhelming weight of the scientific evidence supports the conclusion that there is no increased risk associated with the use of ranitidine," GlaxoSmithCline said in an earlier statement. The company also has said it will defend itself against any claims alleging otherwise.
Share This Page:
How can we improve this page?
Thank You for Your Feedback
We appreciate your feedback. One of our content team members will be in touch with you soon.
We appreciate your feedback. One of our content team members will be in touch with you soon.