Study Finds Gas Stoves Emit High Levels of Carcinogenic Benzene
Fact-Checked
Editors carefully fact-check all Drugwatch content for accuracy and quality.
Drugwatch has a stringent fact-checking process. It starts with our strict sourcing guidelines.
We only gather information from credible sources. This includes peer-reviewed medical journals, reputable media outlets, government reports, court records and interviews with qualified experts.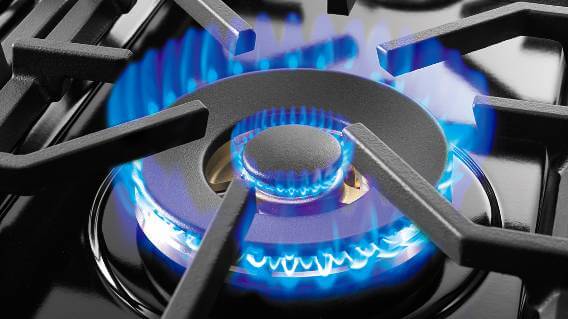 High levels of the chemical benzene are emitted through the use of gas stoves, according to a recent report from Stanford University. Researchers said the amount of benzene released by gas stoves may be higher than the amount found in secondhand tobacco smoke. 
More than one-third of households in America use natural gas appliances. The study shows that a single gas hob turned on for just 45 minutes raises benzene emissions in the home 10 to 25 times higher than electric stoves. Researchers measured benzene levels in 87 homes in Colorado and California for the study. They found that high levels of benzene can also linger in the household for six hours after a stove is turned off.
Small amounts of benzene have the potential to raise the risk of several forms of cancer, including leukemia and lymphomas, according to the Centers for Disease Control and Prevention. Benzene, which is usually found in gasoline or solvents, is also found in soil, air and water. The chemical is at the center of many benzene lawsuits because of claims it can cause cancer.
Gas Stove Regulation
Although the U.S. Consumer Product Safety Commission has said it is not considering a nationwide ban on gas stoves, it did publish a request for information from "scientists, consumers and the public" about risks and solutions. As a result, some lawmakers have taken preemptive action. Earlier this year, House Republicans passed a bill that would prevent federal funding from being used to regulate gas stoves as a hazardous product. 
New York has become the first state to ban all gas stoves and other fossil fuels in most new buildings. Lawmakers approved the move this year. The legislation requires all heating and cooking appliances in new buildings smaller than seven stories be electric by 2026. Taller buildings would have to comply with the new rules by 2029. 
California regulators are considering a statewide ban of gas stoves. Several California cities have already banned the installation of gas appliances in new homes. Meanwhile, Florida Gov. Ron DeSantis said he's working to ensure there isn't a gas stove ban in Florida.
Gas Industry Response
The American Gas Association disputed the findings of the Stanford study, published in the June 15 edition of Environmental Science & Technology, saying it is still evaluating the results. The National Propane Gas Association released a statement to NPR claiming that the Stanford study "fails to analyze real-world environments," and suggests when cooking with gas "air quality can be managed through numerous measures, including ventilation options such as range hoods or exhaust fans."
However, Rob Jackson, a Stanford professor and senior author of the study, told reporters those methods were not adequate to alleviate the risks of breathing in the carcinogen. 
"Good ventilation helps reduce pollutant concentrations, but we found that exhaust fans were often ineffective at eliminating benzene exposure," Jackson said. 
According to the natural gas industry, a gas stove ban would leave fewer options for consumers. Industry proponents said this could lead to higher costs and the potential to deny affordable energy to underserved areas.
The American Public Health Association labels gas stoves "a public health concern." A 2022 study by Consumer Reports found that more than 12% of all childhood asthma cases across the U.S. are linked to gas stoves. Previous research from the past several decades shows that gas stoves can also emit carbon monoxide, nitrogen dioxide and formaldehyde.
Ways to Avoid Benzene Exposure
Consumers can take steps to minimize the amount of benzene in the home, including switching to an electric induction stove. Other options include:
Open windows while using a gas stove.

Use other appliances more, such as toaster ovens and slow cookers.
If replacing a gas stove with electric is too costly, there are government subsidies and incentives available through the 2022 Inflation Reduction Act. 
In addition to gas stoves, benzene exposure can also happen by breathing in exhaust from automobiles or emissions from some factories. About half of all benzene exposure across the country comes from cigarette smoke. People can also come into contact with benzene through the use of contaminated hair care products and some aerosol sunscreens. 
Share This Page:
How can we improve this page?
Thank You for Your Feedback
We appreciate your feedback. One of our content team members will be in touch with you soon.
We appreciate your feedback. One of our content team members will be in touch with you soon.