Viagra
Commonly known as "the little blue pill," Viagra has raked in billions for pharmaceutical giant Pfizer since its 1998 release. But the erectile dysfunction drug has been linked to serious side effects, including vision and hearing loss, heart complications and melanoma.
In 1998, the U.S. Food and Drug Administration (FDA) approved Viagra (sildenafil) for prescription use in men with erectile dysfunction (or impotence). The medication was originally developed and studied as an anti-hypertensive drug to treat high blood pressure as well as a type of cardiovascular (affecting the heart and blood vessels) disease called angina pectoris. While that effort failed, chemists at pharmaceutical giant Pfizer found that the drug was capable of inducing penile erections within 30 to 60 minutes of use.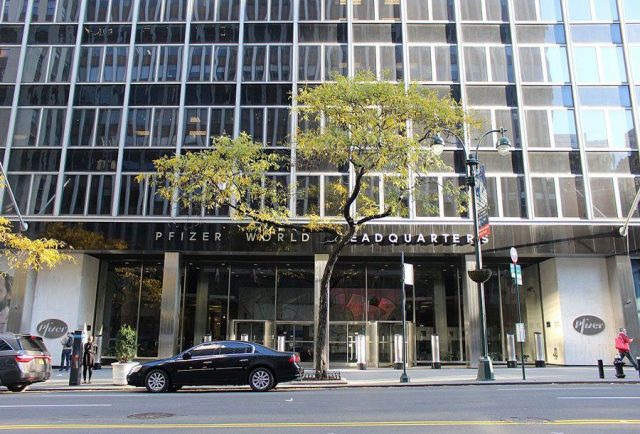 Pfizer saw an economical advantage with this new discovery and experienced immediate success with Viagra, accumulating about a billion dollars in sales in its first year alone. In 2014, Fox News reported that "over 30 million men suffer from erectile dysfunction," and it is estimated that approximately 20 million Americans have taken Viagra. Men's Health reported around the same time that during the last two or three decades, ED rates have gone up, especially among younger men. The Journal of Sexual Medicine published results from one study that showed that "one out of every four new ED patients is under 40 years old."
In 2016, the FDA approved the first-ever generic version of Viagra to be manufactured and distributed by Teva, a Pennsylvania-based pharmaceutical company. The drugs entered the market in December 2017.
Viagra has always been linked to some serious side effects affecting the eyes, ears, penis, heart and blood vessels. A 2014 study published in JAMA Internal Medicine also points to a possible link between the use of sildenafil (the active ingredient in Viagra) and melanoma, the most dangerous form of skin cancer. However, the significance of this link is still unclear.
How Does Viagra Work?
Viagra is an oral medication used to treat erectile dysfunction (ED) in men. An erection occurs when blood flow increases into the penis, making it expand and become firm. Two long chambers inside the penis called the corpora cavernosa contain spongy tissue that collects blood flowing into the chambers, creating pressure that results in the expansion of the penis.
Fact
Viagra works by blocking certain naturally occurring enzymes in the body, causing blood vessels to dilate and enhancing blood flow to the penis.
Viagra, as a selective inhibitor of cyclic guanosine monophosphate (cGMP)-specific phosphodiesterase type 5 (PDE5), works to block certain naturally occurring enzymes in the body, causing blood vessels to relax and enhancing blood flow to the penis. Viagra does not automatically cause an erection; rather, it assists a man with ED in obtaining and keeping an erection when sexually aroused or stimulated.
Sildenafil for Pulmonary Arterial Hypertension (PAH)
The active ingredient in Viagra can treat other disorders. Revatio (sildenafil) is prescribed for adults with pulmonary arterial hypertension (PAH). PAH is a progressive, life-threatening disorder that causes abnormally high blood pressure in the pulmonary artery, which is the blood vessel responsible for carrying blood from the heart to the lungs. Revatio works to improve a patient's ability to exercise and slow down the progression and worsening of the disease. Signs and symptoms of this serious health condition can include shortness of breath when active, fainting spells, dizziness, swelling of the ankles or legs, chest pain, and a rapid heart rate.
What is Erectile Dysfunction (ED)?
The National Institutes of Health (NIH) defines erectile dysfunction as "a condition in which a man is unable to get or keep an erection firm enough for sexual intercourse." Signs of erectile dysfunction (ED), sometimes referred to as impotence, may include the ability to get an erection sometimes but not every time, the ability to get an erection that does not last long enough to engage in sexual intercourse, or the inability to get an erection at any time. Physical causes for the condition can include nerve damage, artery damage, or damage to the smooth muscles and fibrous tissues in the penis. Certain diseases and health complications can also lead to ED, such as high blood pressure and diabetes.
Fact
Anxiety, depression, stress, and unhealthy lifestyle choices may cause or exacerbate erectile dysfunction.
Psychological and emotional disorders, such as anxiety, depression and stress, as well as certain lifestyle choices, such as an unhealthy diet, lack of exercise, drinking in excess and smoking, can cause or exacerbate ED. ED can also be a potential side effect when taking certain medications, including those used to treat blood pressure, allergies, depression and ulcers.
Complications of the condition can result in an unfulfilled sex life, emotional problems, such as depression and anxiety, a loss of intimacy with a partner and/or a strained relationship, and the inability to get a partner pregnant.
Administration and Dosages of Viagra
Viagra is taken by mouth as prescribed and as needed for erectile dysfunction (ED). Viagra should not be taken more than once a day, or more than once every 24 hours. It is supplied as a blue, film-coated, rounded-diamond-shaped tablet. It comes in three different strengths, including 25, 50 and 100 milligrams.
Recommended Dosage
For most patients, the recommended dose is 50 milligrams taken approximately one hour before sexual activity.
The dose can be adjusted as needed for effectiveness and tolerability. Viagra may be taken anywhere from 30 minutes to four hours before engaging in sexual intercourse.
This medication can be taken with or without food. However, if Viagra is taken with a high-fat meal, it will take longer for its effects to work.
Adjusted Dosing for Certain Conditions
CYP3A4 Inhibitors

A recommended starting dose of 25 milligrams is suggested for patients being treated with strong CYP3A4 inhibitors, including certain anti-infective medications such as ketoconazole, itraconazole, saquinavir, and erythromycin . CYP3A4 is an important enzyme in the body, mainly found in the intestines and liver. Clinical data showed that patients taking saquinavir or erythromycin in conjunction with Viagra were found to have significantly increased levels of Viagra's active ingredient sildenafil in their blood.

Ritonavir

In patients being treated with ritonavir (brand name Norvir), an antiretroviral medication used alongside other drugs to treat HIV/AIDS, the recommended maximum dose of Viagra should not exceed 25 milligrams in a 48-hour period.

Alpha-Blockers

A starting dose of 25 milligrams is recommended for patients being treated with alpha-blocker medications. Alpha-blocker medications, such as terazosin and doxazosin, are used to treat high blood pressure and a condition called benign prostatic hypertrophy (BPH), where the prostate is enlarged. Viagra and alpha-blocker medications can both lower blood pressure, so taking Viagra with alpha-blocker medications can result in low blood pressure.

Other Health Conditions

A starting dose of 25 milligrams is also recommended for patients who are 65 years of age or older, have liver impairment (cirrhosis), or suffer from severe kidney impairment.
Revatio Dosing for PAH
Sildenafil taken in the form of Revatio is a liquid administered orally with a syringe. It can also come in the form of a tablet. The recommended dose of Revatio is five or 20 milligrams taken three times a day about four to six hours apart. As of 2022, Revatio injections are also available for the continued treatment of patients with PAH who are prescribed the medication in an oral form but are temporarily unable to take oral medications.
Side Effects of Viagra
Viagra can cause some serious side effects. These can include an erection that will not go away (priapism), sudden vision loss in one or both eyes, and sudden hearing decrease or hearing loss. Some men have also experienced heart attack, stroke, irregular heartbeats and even death after taking Viagra. Most, but not all, of these men were found to have had heart problems prior to taking Viagra. It is unknown if Viagra caused or exacerbated these problems.
Viagra Side Effects
Priapism

This is a condition that involves an erection lasting for several hours, typically more than four hours, without stimulation or after stimulation has ended. If not immediately treated, priapism can result in permanent damage to the penis.

Sudden Vision Loss

This can be a sign of a serious eye problem called non-arteritic anterior ischemic optic neuropathy (or NAION). This condition is due to impaired circulation of blood to the front of the optic nerve. The vision loss remains fairly stable once it has occurred, without any real noticeable improvement or worsening.

Sudden Hearing Loss

This may also be experienced as tinnitus (or ringing in the ears) and may be accompanied by dizziness.
More common side effects of Viagra include:
Headache
Flushing (feeling of warmth)
Upset stomach
Muscle pain
Nausea
Dizziness
Abnormal vision, such as changes in color vision (such as having a blue color tinge) and blurred vision
Stuffy or runny nose
Back pain
Rash
Other side effects associated with the use of sildenafil may include diarrhea, heartburn, difficulty falling asleep or staying asleep, numbness, burning or tingling in the arms, hands, feet or legs, nosebleeds, and sensitivity to light.
Viagra and Melanoma (Skin Cancer)
In 2014, a study published in JAMA Internal Medicine found that men who used Viagra were 84 percent more likely to develop melanoma, the most dangerous form of skin cancer, over a period of 10 years. However, former executive editor of Harvard Men's Health Watch, Daniel Pendick, said that this study merely showed a connection between men taking Viagra and the later diagnosis of melanoma, and not that Viagra is a definitive cause of the development of skin cancer.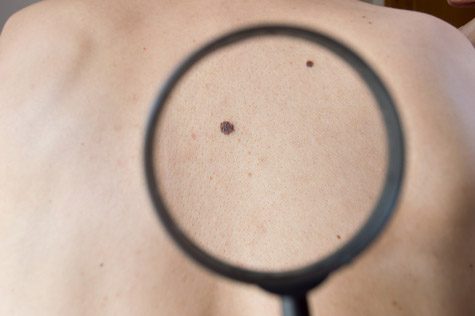 Dr. Hensin Tsao of Massachusetts General Hospital, who is considered an expert in melanoma and skin cancer risk, shared his thoughts with Harvard Health Publications, stating that the study "warrants more careful replication" and that "several factors need to be considered." However, the 2014 JAMA publication also describes a biological response to sildenafil (the active ingredient in Viagra) that acts to increase the invasiveness of melanoma cells. Accordingly, the study concluded that this may be associated with a heightened risk of the development of melanoma in patients using sildenafil.
While the study authors stated that the data from their study was "insufficient to alter clinical recommendations," they also noted the importance of continued investigation. A few follow-up studies have been performed to look at the potential risk for melanoma a little more closely. Some of these studies found an increased risk of melanoma among patients who used Viagra (or other similar drugs), but other studies did not find a significant connection between Viagra use and melanoma, and none of these studies showed that Viagra is a true cause of melanoma.
FDA Safety Communication: Revatio (sildenafil)
In 2012, the U.S. Food and Drug Administration (FDA) advised that Revatio (sildenafil) should not be prescribed to children ages 1 through 17 for pulmonary arterial hypertension (PAH), or high blood pressure in the blood vessels leading to the lungs. This recommendation came after a long-term pediatric clinical trial that showed that children taking a high dose of Revatio had a higher risk of death than children taking low doses, and that the lower doses of Revatio were not effective in improving exercise ability in children.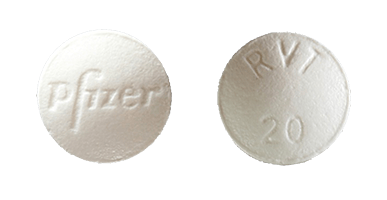 The FDA found that most of the deaths that occurred in children taking Revatio were caused by pulmonary hypertension, a broader health condition including PAH, and heart failure. These are among the most common causes of death in children with PAH. Revatio was never approved by the federal agency for use in children, and following the new information from the clinical trial, off-label use (or use not indicated or approved by the FDA) of the drug in pediatric patients was discouraged. These findings were therefore required by the FDA to be added to a new drug label for Revatio.
In 2014, the FDA issued an update and clarification of its earlier recommendation. The FDA stated that the purpose of its prior communication was simply to raise awareness as to the higher risk of death in pediatric patients, but the recommendation "was not intended to suggest that Revatio should never be used in children." The FDA concluded that it was up to health care professionals to consider whether the benefits of treatment are likely to outweigh the potential risks to their patients.
The federal agency confirmed that while the evidence behind its initial recommendation had not changed, the 2014 update was more of a clarification as to the "strength of the warning" included on the Revatio drug label.
Viagra's Drug Interactions and Contraindications
Certain drug interactions can occur when taking Viagra along with other medications. These interactions can act to either lessen or increase the effects of Viagra, and can cause unexpected side effects.
Cimetidine (brand name Tagamet), classified as a nonspecific CYP inhibitor used to inhibit stomach acid production, has been shown to increase the concentration of sildenafil in patients' blood. CYP3A4 inhibitors, when taken in conjunction with Viagra, have also been shown to increase blood concentration levels of sildenafil.
The HIV drug ritonavir, when taken with Viagra, resulted in a four-fold increase in the amount of sildenafil present in patients' blood in clinical studies. This necessitated a recommended dosing adjustment in patients taking Viagra while also being treated with ritonavir. Patients taking both medications should not take Viagra more often than every 48 hours.
Additionally, Viagra is not advised to be taken by patients who:
Are also taking medicines called nitrates (such as nitroglycerin), which are used to treat high blood pressure during surgery and certain heart conditions
Use street drugs called "poppers" (such as amyl nitrate or amyl nitrite, and butyl nitrate)
Take any medicines called guanylate cyclase stimulators, such as riociguat (Adempas), which are used to treat two types of pulmonary hypertension in adults
Have had allergic reactions to sildenafil, as contained in Viagra and Revatio, or any other ingredients in Viagra
Please seek the advice of a medical professional before making health care decisions.
Share This Page:
How can we improve this page?
Thank You for Your Feedback
We appreciate your feedback. One of our content team members will be in touch with you soon.
We appreciate your feedback. One of our content team members will be in touch with you soon.
Who Am I Calling?
Calling this number connects you with a Drugwatch representative. We will direct you to one of our trusted legal partners for a free case review.
Drugwatch's trusted legal partners support the organization's mission to keep people safe from dangerous drugs and medical devices. For more information, visit our partners page.