Viberzi (eluxadoline) is a medicine for diarrhea made by drug manufacturer Allergan.
The U.S. Food and Drug Administration approved Viberzi to treat irritable bowel syndrome with diarrhea (IBS-D). IBS-D causes chronic severe abdominal pain and frequent diarrhea.
Did You Know?
IBS-D affects approximately 15 million American adults.
Viberzi decreases abdominal pain associated with IBS-D. It also makes stool less watery.
Viberzi is less likely than other medicines for diarrhea to cause constipation. But Viberzi is not without risks.
In 2017, the FDA warned that patients without gallbladders should not take Viberzi.
The federal agency has received more than 100 adverse reports since the drug's approval in 2015. These reports show patients who took Viberzi developed pancreatitis.
Pancreatitis was most likely the result of the development of another condition called sphincter of Oddi spasm.
Most of the patients affected by the condition did not have gallbladders. Some of these patients needed hospitalization or died.
People who suffered pancreatitis while prescribed Viberzi are filing lawsuits. Viberzi lawsuits accuse the manufacturer of failing to warn of the risk.
How Viberzi Works
Viberzi works within the intestines to slow the movement of food during digestion.
It activates or blocks certain opioid receptors in the digestive tract. This causes the nerves in the bowels to be less sensitive to stimuli.
Viberzi targets receptors that affect digestion, pain sensation, and intestinal fluid secretion. It cuts the amount of bowel contractions a person with IBS-D may experience.
How Much Does Viberzi Cost?
The average retail price for sixty 100mg tablets of Viberzi is $1,380.
Why Is Viberzi a Controlled Substance?
The active ingredient in Viberzi is eluxadoline. Eluxadoline is under Schedule IV of the Controlled Substances Act.
People who took Viberzi at normal dosages reported euphoria and feeling drunk.
Viberzi may result in psychological dependence, according to the drug's label.
Viberzi Serious Side Effects and Symptoms
Reports link Viberzi to serious risks that can lead to hospitalization or death. Pancreatitis and sphincter of Oddi spasm are among the reported Viberzi side effects.
Pancreatitis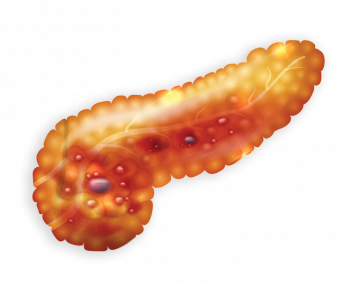 Pancreatitis was reported in patients taking Viberzi, especially in those without a gallbladder. Some of these cases have been deadly.
Most of the reported cases happened within a week of starting treatment with Viberzi. Others began having symptoms after just one or two doses.
Patients taking Viberzi should be aware of symptoms of pancreatitis. These symptoms include worsening abdominal pain that radiates to the back or shoulder. Nausea and vomiting may or may not occur at the same time.
Sphincter of Oddi Spasm
Sphincter of Oddi spasm is a contraction of a muscle located within the small intestine. This muscle controls the flow of juices into the bowels from the liver and pancreas. Its purpose is to help with food digestion.
The condition can cause pancreatitis. It can also cause liver enzyme elevations associated with severe abdominal pain.
Some patients who reported suffering from this condition after taking Viberzi needed hospitalization. This is especially true in patients without a gallbladder.
Symptoms of sphincter of Oddi spasm like symptoms of pancreatitis. These symptoms can develop shortly after starting treatment with Viberzi.
Viberzi Gallbladder Problems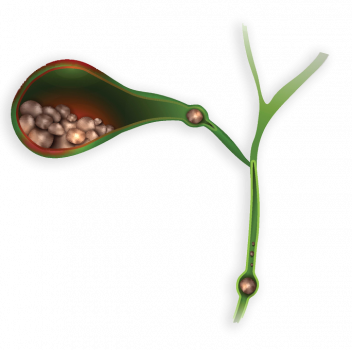 In March 2017, the FDA issued a safety communication warning patients without a gallbladder to avoid taking Viberzi.
The drug causes an increased risk of serious pancreatitis in patients missing their gallbladder, the FDA said. This severe condition could lead to hospitalization or death.
The FDA said pancreatitis in these patients may result from a spasm of a certain digestive system muscle found in the small intestine.
The regulatory agency said it would work with Allergan to address safety concerns. As of May 2018, the FDA has not issued any updates.
How to Take Viberzi
Viberzi is available in 75mg and 100mg tablets. The typical recommended dosage is 100mg taken twice daily by mouth with food.
Doctors may recommend certain patients take 75mg twice daily. These patients include those who:
Cannot tolerate 100mg dose
Are also taking OATP1B1 inhibitors
Have mild or moderate liver impairment
Patients should stop taking Viberzi if they develop severe constipation. Do not stop taking prescription medication without first consulting a doctor.
Two doses should not be taken at the same time to make up for a missed dose.
Viberzi Drug Interactions
Taking Viberzi with other substances may change the way the medication works. Viberzi may become more or less effective.
Viberzi can also affect the way the other drugs work within the body. This can be unsafe and potentially harmful to patients' health.
Substances to ask your doctor about include prescription and over-the-counter drugs and supplements.
Drugs that may interact adversely with Viberzi include:
OATP1B1 inhibitors (i.e. cyclosporine, antiretrovirals like ritonavir, rifampin)
Strong CYP inhibitors (i.e. ciprofloxacin, gemfibrozil, fluconazole, clarithromycin)
Drugs that cause constipation (i.e. alosetron, anticholinergics, opioids)
OATP1B1 and BCRP substrate (i.e. rosuvastatin)
CYP3A substrates (i.e. alfentanil, cyclosporine, ergotamine, fentanyl, quinidine)
Contraindications: People Who Should Not Take Viberzi
Viberzi is only approved for use in adults. It's unknown whether the drug is safe or effective for children.
Viberzi works for most adults with IBS-D. But it is not recommended for everyone.
Patients should not take Viberzi if they:
Do not have a gallbladder
Have known or suspected sphincter of Oddi disease or dysfunction
Have pancreatitis or a history of problems with the pancreas
Have liver impairment, a bile duct or bowel/intestinal obstruction or severe constipation
Drink more than three alcoholic beverages a day, have alcohol addiction or problems with alcohol abuse
Are allergic to Viberzi or any of its ingredients
Viberzi, Pregnancy and Breastfeeding
It's unknown how Viberzi affects pregnant women and fetuses. There are no studies with Viberzi in pregnant women.
Eluxadoline was present in rat milk in animal studies. Patients should tell their doctor if they are breastfeeding before taking Viberzi.
Alternatives to Viberzi
Viberzi is not the only IBS medication available. There are several alternatives to Viberzi to treat diarrhea associated with IBS.
Consumers can buy some of these medications over-the-counter. Others need a prescription.
Alternatives to Viberzi
Imodium, Lomotil, Loperamide, Pepto-Bismol (diarrhea medicines)
Xifaxin (antibiotic)
Lotronex, Levsin (gastrointestinal medications)
Probiotic, Florastor (intestinal flora modifier)
Enteragam (alternative therapy medication)
Please seek the advice of a medical professional before making health care decisions.
How helpful was this page?
How can we improve this page?
How can we improve this page?