Yaz Settlements
Bayer has settled more than 18,000 lawsuits that alleged its birth-control pills with drospirenone, Yaz and Yasmin, caused potentially life-threatening blood clots, gallbladder problems, heart attacks and strokes. By early 2016, Bayer signed off on $2 billion in settlements in the U.S., with more claims pending internationally.
Two birth-control pills have been costly for Bayer. Consider the courtroom price tags for Yaz and Yasmin.
Bayer faced thousands of lawsuits about Yaz and Yasmin stemming from women's use of its new generation birth-control pills Yaz and Yasmin, allegedly resulting in potentially life-threatening blood clots, heart attacks, stroke and gallbladder injuries. As of January 2016, Bayer had agreed to pay $2.04 billion to settle about 10,300 claims for blood-clot injuries, including deep vein thrombosis (DVT) and pulmonary embolism (PE). The company also agreed to pay $21.5 million to settle 7,200 claims for gallbladder injuries and $56.9 million to settle about 1,200 claims in which plaintiffs allege strokes and heart attacks.
Top Yaz and Yasmin Settlements:
| Amount | Cause | Year |
| --- | --- | --- |
| $2.04 billion | Blood-clot | 2016 |
| $56.9 million | Heart attack, stroke | 2012 |
| $21.5 million | Gallbladder | 2015 |
| $20 million | Misleading TV ad | 2009 |
Bayer Vice President Steven Immergut said Bayer agreed to various yaz settlements "without admission of wrongdoing or liability, in order to avoid the cost and distraction of litigation," and to put the focus back on its patients. Immergut said settlements are "an important step in bringing to a close long-standing litigation involving Bayer's drospirenone-containing combination oral contraceptives that has lasted for more than six years."
Bayer also reached a settlement with 27 states involving allegedly misleading claims in television advertisements for Yaz that suggested the drug was approved for and effective in treating premenstrual syndrome (PMS) and acne at all levels of severity. The oral contraceptive is only FDA-approved to treat symptoms of premenstrual dysphoric disorder (PMDD) and moderate acne.
Federal Court Actions
Bayer still faced just under 700 actions in federal court as of July 2017.
The company said in its 2016 annual report that as of January 2017, additional lawsuits in other countries, including Israel and Canada, were still pending. About a dozen more lawsuits and claims in the U.S. still being considered for possible settlement.
$2.04 Billion in Blood Clot Settlements
In 2012, following three months of negotiations, Bayer said it would settle 500 lawsuits that accused the company of marketing Yaz and Yasmin as safer than other birth-control pills when it allegedly knew the drugs could cause fatal blood clots. The company decided each claim was worth about $220,000, bringing the total payment to $110 million. Reports later indicated Bayer ended up agreeing to pay $400 million that year to settle about 2,000 blood clot claims.
Fact
According to a 2015 news report, Bayer had paid close to $2 billion to resolve claims filed by Yaz and Yasmin oral contraceptive users that use of the birth-control pills resulted in venous blood clots.
In 2015, Bayer had paid close to $2 billion at that time to resolve claims filed by Yaz and Yasmin oral contraceptive users that use of the birth-control pills resulted in venous blood clots, including deep vein thrombosis (DVT) and pulmonary embolism (PE), both of which can be deadly.
In its 2016 annual report, Bayer was said to be "exposed to numerous legal risks," with Yaz and Yasmin topping the list. As of January 23, 2017, Bayer said it is considering about a dozen of lawsuits still pending in the U.S. for possible settlements "after a case-specific analysis of medical records." Despite this statement, Bayer says it "believes that it has meritorious defenses and will continue to defend itself vigorously against all claims that are not considered for settlement."
$56.9 Million in Heart Attack, Stroke Settlements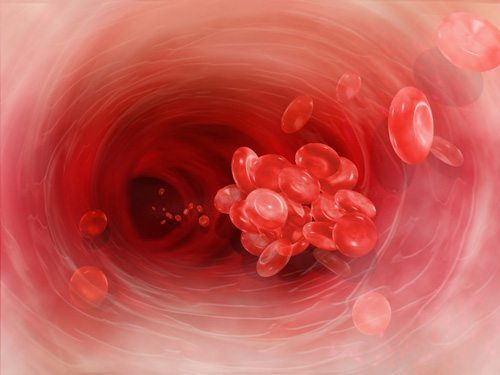 In August 2015, Bayer, which also makes another litigated birth control-pill, Ocella, agreed to pay nearly $57 million to settle suits spanning the U.S. alleging that its three oral contraceptives resulted in heart attacks and strokes.
The settlement silenced a bellwether case that would have been the first of the Yaz/Yasmin cases to go to trial in the U.S. Plaintiff Anna Tolentino filed her lawsuit in 2009 over allegations she suffered a blood clot that resulted in a stroke after taking Yasmin. Tolentino's case became one of approximately 350 claims pending in a Philadelphia mass tort that was settled under the $56.9 million agreement.
Gallbladder Settlements Exceed $20M
In March 2013, Bayer agreed to pay up to $3,000 to women who had surgery to remove their gallbladders after taking Yaz or Yasmin and up to $2,000 to women who did not have surgery but developed gallbladder symptoms after taking the birth-control pills. The company capped the payout at $24 million and said it would reduce individual awards if that amount were exceeded.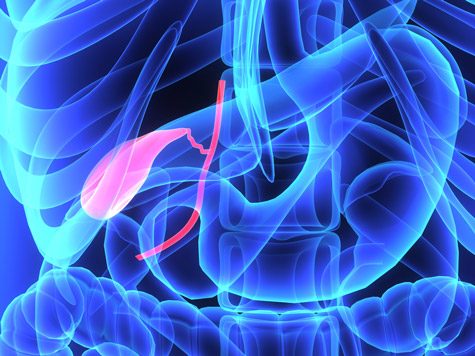 While Bayer had the option to withdraw from the settlement if less than 90 percent of gallbladder plaintiffs accepted the agreement, the company reported that as of 2016, it had paid $21.5 million to resolve approximately 7,200 claims for gallbladder injuries.
Some legal experts who were expecting a greater per-patient payout said that it wasn't a particularly good outcome for patients suffering from gallbladder injuries allegedly due to the use of Yaz and Yasmin. But they also point out that "science just isn't there yet" for these types of cases. They said evidence directly linking the birth-control pills to gallbladder problems is not yet strong enough to support the claims.
States, FDA Dispute Yaz TV Advertisements
Bayer reached an agreement with 27 attorneys general in 2009 to spend $20 million on a corrective advertising campaign to remedy misinformation about Yaz promotional materials.
FDA Warning Letters
The U.S. Food and Drug Administration (FDA) issued a warning letter a year earlier for Bayer TV commercials for Yaz, one titled "Not Gonna Take It" and the other, "Balloons."
The FDA found that both advertisements violated FDA regulations related to promotional materials and asked Bayer to "immediately cease dissemination" of the same.
The FDA remarked that "because the violations described… are serious," Bayer was also required to submit a comprehensive plan of action for distributing "truthful, non-misleading and complete corrective messages about the issues discussed in [the] letter" to audiences that were previously exposed to the alleged "violative promotional materials."
The Yaz ads promoted the drug for PMS treatment (an off-label use – not approved by the FDA) and exaggerated its effects on acne prevention and treatment.
Yaz TV ad discrepancies included:
Broadening of Indication

The FDA said that the television ads were misleading in that they suggested Yaz is effective in a broader range of patients for more conditions "than has been demonstrated by substantial evidence or substantial clinical experience."

Overstatement of Efficacy

The FDA said the television advertisements were misleading because they suggested Yaz is more effective "than has been demonstrated by substantial evidence or substantial clinical experience."

Minimization of Risk

The FDA said "audio communication" of serious risk disclosures was minimized by "distracting visuals, numerous scene changes and other competing modalities, such as the background music."
"Bayer's deceptive ad campaign led young women to believe that its oral contraceptive would cure symptoms for which it was not approved for use…" California Attorney General Edmund G. Brown Jr. said at the time. "This judgment modification forces the company to stop making those claims and spend $20 million correcting misleading assertions about the product."
Under the agreement, Bayer was required to submit proposed corrective ads for Yaz to the FDA for approval, as well as to comply with the FDA's comments before the commercials were to air. Stipulations as to how the corrective materials would be distributed, such as on national cable and network television and print ads to be published in nationally distributed magazines, were also set into place.
Furthermore, Bayer was required to "cease any and all claims about the drug that are not FDA-approved," and to clearly disclose exactly what indications for Yaz have been approved by the FDA when referring to symptoms.
Please seek the advice of a medical professional before making health care decisions.
Share This Page:
How can we improve this page?
Thank You for Your Feedback
We appreciate your feedback. One of our content team members will be in touch with you soon.
We appreciate your feedback. One of our content team members will be in touch with you soon.
Who Am I Calling?
Calling this number connects you with a Drugwatch representative. We will direct you to one of our trusted legal partners for a free case review.
Drugwatch's trusted legal partners support the organization's mission to keep people safe from dangerous drugs and medical devices. For more information, visit our partners page.