Breast Implant Removal: What To Expect and How To Be Safe
To minimize the risk, the FDA has approved most breast implants for 10-20 years. However, the chances of experiencing a negative outcome such as rupture increase every year. As a result, implants may need to be replaced earlier than expected. People may also choose replacement for aesthetic reasons.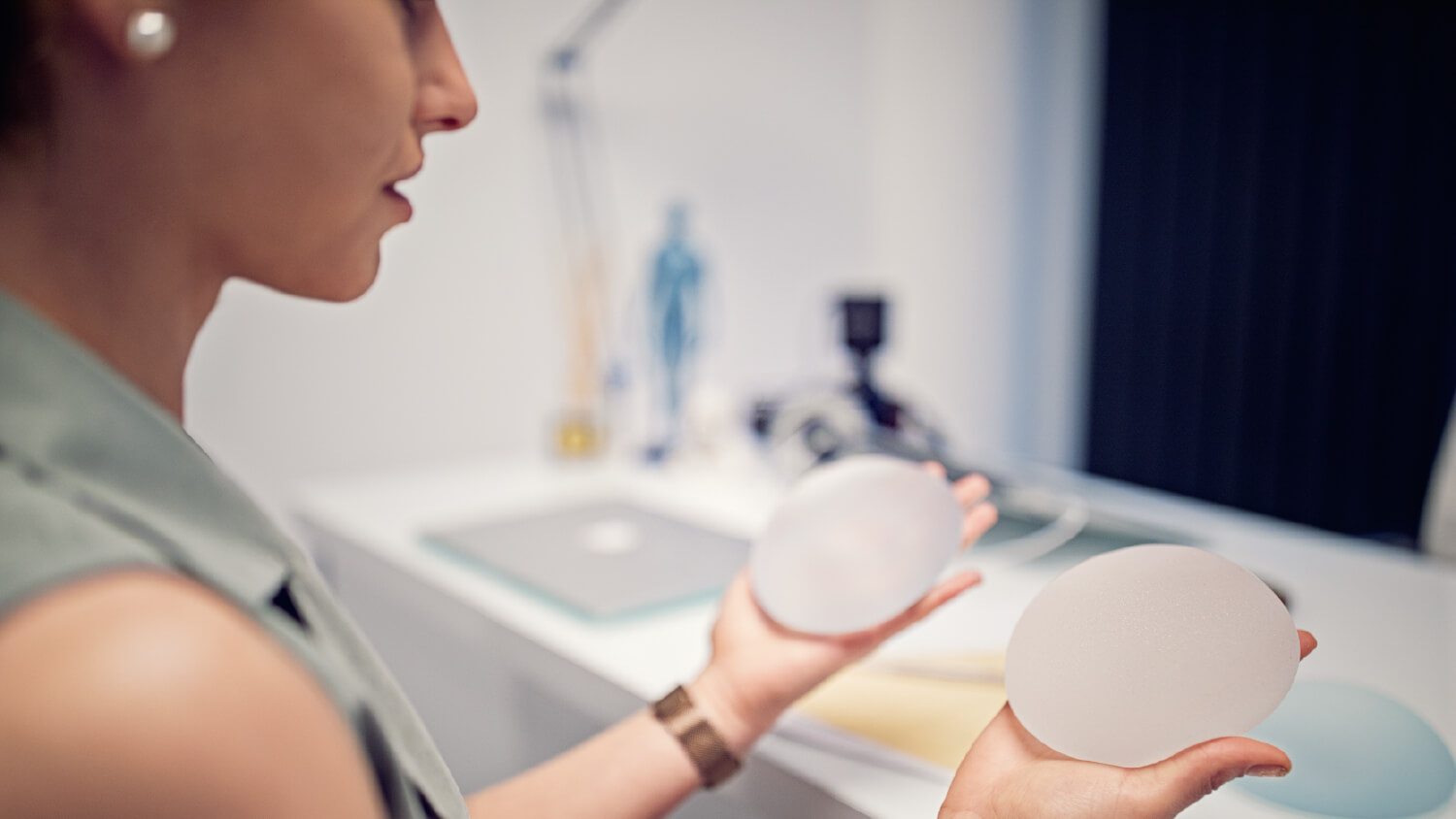 What Is Breast Implant Removal?
Breast implant removal is a surgical procedure in which a person's breast implants are removed — also referred to as explant surgery. This may be done for a variety of reasons, including: Medical complications related to autoimmune or inflammatory responses to the implants; dissatisfaction with the appearance or feel of the implants; or a desire to return to a more natural breast size or shape.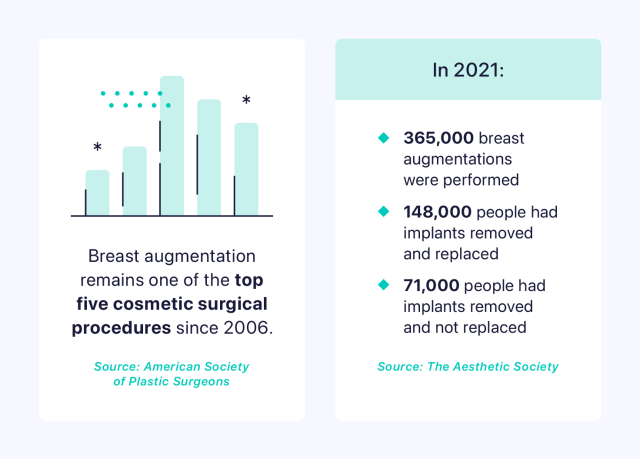 The procedure typically involves making an incision in the breast tissue, removing the implant and possibly removing any scar tissue that may have formed around it. In some cases, the breasts may be reshaped or lifted during the procedure to improve their appearance.
Why Choose To Remove Breast Implants?
There are multiple reasons why a person may choose to remove their breast implants, ranging from medical necessity to a desire to change their physical appearance. Specific potential reasons include:
Changing activity levels that lead to a desire to return to one's natural breast size and shape or for aesthetic reasons.
Breast implant-associated anaplastic large cell lymphoma, which is a rare cancer that the Food and Drug Administration has linked to recalled textured breast implants. BIA-ALCL develops in the scar tissue that forms around a breast implant.
Breast implant-associated squamous cell carcinoma, which is an extremely rare form of cancer that can develop in the natural scar tissue that surrounds an implant. BIA-SCC is a different disease than the more commonly known BIA-ALCL and has not been tied to any specific type of breast implant.
Breast implant illness, which is a range of symptoms including fatigue, headaches and difficulty breathing. BII is believed to be the result of inflammatory or autoimmune responses to breast implants or implantation surgery and can occur at any time after the procedure.
Development of calcium around the implant, which is the result of the body's inflammatory response to the implant and can lead to damage to breast tissue and pain.
Implant shifts that occur naturally over time after the procedure. These can impact breast appearance and lead many to remove or replace their implants earlier than expected.
Leaking implants that occur naturally over time after the procedure.
Breast implants aren't constructed to last a lifetime. Before you get an implant, talk to your surgeon about their FDA-approved lifespan and discuss the type of implant that best fits your needs.
What Does the Surgery Entail?
Breast implant removal surgery involves removing breast implants and scar tissue that may have formed around the implants. The surgery requires anesthesia and a personalized approach based on each patient's distinct medical history and individual needs.
Risks and Benefits
Breast explant surgery comes with certain risks and potential complications that depend on various factors, such as a woman's overall health, implant condition and the patient's desired outcome. Surgical risks include anesthesia complications, infection, scarring, lung collapse, asymmetry, bruising and changes in nipple or breast tissue sensation.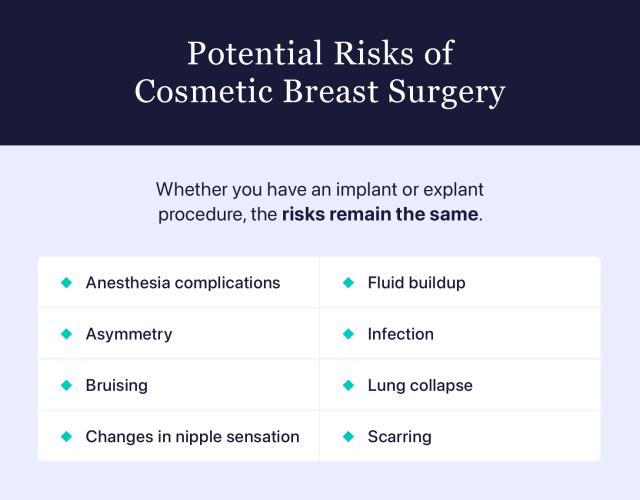 Breast implant removal can have significant health benefits. Breast implants have been linked to serious health implications such as anaplastic large cell lymphoma and removing implants early may reduce this risk.
Patients must weigh the benefits against the risks and decide if the surgery is right for them. You should ask your plastic surgeon any questions you have to fully understand the procedure and the risks involved in your case.
Prep
The preparation for breast explant surgery may involve lab tests, adjustments to your current medications, smoking cessation and avoidance of anti-inflammatory drugs. Since general anesthesia is typically used and many procedures are done on an outpatient basis, you'll need to arrange for someone to transport you to and from the surgical facility.
Surgery
The surgeon typically makes an incision around the breasts' lower fold or areola and removes the implants. Depending on your agreed upon plan of treatment, the surgeon will remove the implant only or also remove some or all of the natural protective scarring that occurs around an implant, known as the capsule.
After the removal, the surgeon closes the incision using skin adhesives, tapes or clips, which may result in irregularities and indentations as well as a different breast profile shape. The final appearance of your breasts may depend on how much scar tissue remains after your implant removal.
How Much Does it Cost?
According to data from the American Society of Plastic Surgeons, the average cost of breast implant removal surgery in the United States is $3,049. However, this is only a partial total. It doesn't include anesthesia, operating room facilities, prescription medications or the cost of X-rays and other medical testing.
Insurance may cover the cost of breast implant removal if it's deemed medically necessary, which can occur with a cancer diagnosis or other medical complications. Health insurance companies typically don't recognize BII as a medically valid diagnosis.
What's Recovery Like?
Recovery from breast implant removal surgery can take up to six weeks, during which patients may experience soreness, tenderness and sensitivity at the surgical site. After the procedure, patients may have gauze dressings or bandages and may be placed in a support bra or surgical garment. Temporary drains placed under the skin help remove excess blood or fluid.
It's important to follow your plastic surgeon's instructions for changing bandages, cleaning incision sites and showering. Discuss with your doctor what activities to avoid during recovery. Overall recovery time will vary for each person depending on variables, including the number of implants removed, how much scar tissue was removed and if a breast lift was also performed.
How Will Implant Removal Affect My Appearance?
The appearance of breasts after implant removal can vary depending on factors such as the size of the implants removed, the amount and quality of breast tissue remaining and the presence of scar tissue around the implants. Patients may experience swelling and postoperative changes that can affect the aesthetic outcome. Altogether, it may take up to a year for the final results to be visible.
In some cases, the results may not be satisfying cosmetically because of thin breast tissue and scarring, and additional surgery may be necessary. Patients may also choose to have additional procedures such as implant replacement, a breast lift or fat transfer to the breasts to further achieve a look they're more comfortable with for themselves.

When considering having breast implant removal surgery, it's important to understand your options and what to expect during the process. Discussing these details with your medical team in advance will help you identify the right path for your body.
Please seek the advice of a medical professional before making health care decisions.
Share This Page:
How can we improve this page?
Thank You for Your Feedback
We appreciate your feedback. One of our content team members will be in touch with you soon.
We appreciate your feedback. One of our content team members will be in touch with you soon.
Who Am I Calling?
Calling this number connects you with a Drugwatch representative. We will direct you to one of our trusted legal partners for a free case review.
Drugwatch's trusted legal partners support the organization's mission to keep people safe from dangerous drugs and medical devices. For more information, visit our partners page.