Thousands of patients sued GlaxoSmithKline after they said they suffered heart problems because of taking Avandia. Injured people accused GSK of actively concealing the risks of using Avandia.
Patients and family members reportedly filed more than 50,000 lawsuits against GSK in state and federal courts over Avandia and its side effects. A judicial panel consolidated more than 5,000 federal cases in a Pennsylvania court.
The company also paid $3 billion in federal government penalties to settle fraud allegations and another $319 million to 46 states.
GSK settled Avandia lawsuits for billions of dollars. Drugwatch's legal partners are no longer accepting Avandia cases.
Avandia Lawsuit Injuries
Patients who filed lawsuits blamed GSK for the Avandia side effects they experienced. These injuries included heart attack, congestive heart failure, liver failure and death.
In addition, some people died as a result of these side effects. In these cases, family members filed lawsuits against GSK.
Accusations Against GlaxoSmithKline
Avandia lawsuits accused GlaxoSmithKline of actively concealing information regarding the risks from using Avandia and related drugs Avandamet and Avandaryl. The lawsuits also claimed GSK misrepresented the drugs as safe for their intended use.
Fact
Avandia lawsuits accuse GSK of hiding risks and misrepresenting Avandia as safe.
In some cases, surviving family members blamed the deaths of their loved ones on the Type 2 diabetes drug.
Several studies implicated Avandia as a factor in cardiovascular death, severe liver toxicity and increased risk of bone fractures.
In addition to studies that found dangers, GSK submitted its own analysis to the U.S. Food and Drug Administration in August 2006 showing Avandia caused a 31 percent increased risk of heart attack, according to a lawsuit.
In 2006, GSK officials acknowledged they had known of the drug's potential heart attack risk since at least 2005. But according to the New York Times, documents showed the company had data suggesting Avandia's extensive heart problems almost as soon as the drug hit the market in 1999. The company, however, went to great lengths to keep those risks from the public, according to lawsuits.
Avandia Class Action
A class-action lawsuit brought in May 2007 became the first Avandia case against GSK.
Puerto Rico resident Celenio Cruz-Santana filed the class-action lawsuit against GSK. Several months later, a judicial panel transferred the case to Pennsylvania, along with other federal cases involving Avandia.
In 2009, U.S. District Judge Cynthia M. Rufe granted a motion from GSK to dismiss the lawsuit because Cruz-Santana had failed to file paperwork, specifically a plaintiff fact sheet.
Avandia Marketing, Sales Practices and Products Liability Litigation
At one point, people had Avandia claims in federal courts around the country. The Judicial Panel on Multidistrict Litigation centralized the federal Avandia cases in the Eastern District of Pennsylvania on Oct. 16, 2007, in MDL No. 1871. At its peak, the Avandia MDL included 5,297 cases.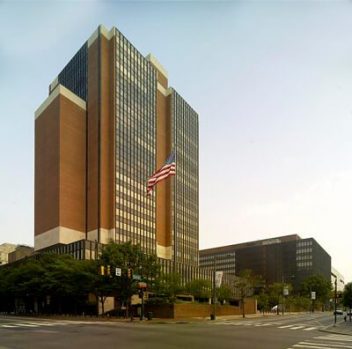 Multidistrict litigation (MDL) is a means for federal courts to manage large numbers of complaints with similar allegations. In an MDL, a single judge makes all pretrial rulings on issues such as what experts will be allowed to testify and what kinds of information the parties must exchange.
In November 2011, the federal judge presiding over the Avandia MDL appointed a mediator to help resolve pending MDL cases via settlements, while proceeding with litigation on others.
Roughly three months later, in February 2012, the judge announced that the court was satisfied with the progress of settlements and would now focus on resolving remaining cases through litigation.
More than 5,290 cases that were part of the MDL have been resolved. One lawsuit was still pending in the MDL as of August 2018.
Avandia Settlement Amounts
To save time and money, GSK settled many Avandia cases out of court.
In 2010 alone, GSK agreed to pay over a half-billion dollars in settlements. In just three months, the company settled more than 16,000 suits.
2010 Avandia Settlement Payouts
In May 2010, GSK settled more than 700 Avandia lawsuits for about $60 million. In July 2010, GSK settled 10,000 more at a cost of $460 million.
In early 2011, the first federal Avandia trials began. GSK agreed to pay a reported $250 million to settle 5,500 claims that Avandia had resulted in death. Information about how much money any individual won in a settlement is hard to come by, as settlements often include confidentiality clauses that keep people from sharing details.
In January 2011, GSK announced it was setting aside $3.4 billion to pay for future Avandia litigation and settlement costs.