With nearly 100,000 employees in more than 150 countries, U.K.-based GlaxoSmithKline pulls in at number 194 on Forbes' list of the 2,000 largest companies in the world. Forbes ranks the company's $37.6 billion in 2016 sales as number 222 in the world, and it ranked number 74 in market value with $99.8 billion.
And on Jan. 1, 2017, GlaxoSmithKline's consumer business head Emma Walmsley took the helm of the company, becoming the first woman to be chief executive of a major pharmaceutical corporation.
The robust rankings are in spite of a rough few years for GSK, which was rocked by criminal prosecutions on two continents and allegations of unethical and unsafe business practices. Rebounding from all of that, the company says it intends to lead by example, exceeding previous industry standards of behavior.
Two examples: a vow to publish the results of all studies on its products, not just the ones that are favorable, and stopping the practice of paying doctors to give speeches.
GlaxoSmithKline Focuses on Three Areas
In 2015, GSK and Novartis announced a $20 billion deal in which the companies formed a consumer health joint venture. GSK bought Novartis' vaccines business, except its influenza vaccines, for $5.25 billion, while the Swiss company took over GSK's cancer drug portfolio for $16 billion.
GlaxoSmithKline now concentrates its business in three areas:
Vaccines
Pharmaceuticals
Consumer health care
GSK says it produced 833 million doses of vaccines in 2016.
It has partnered with Pfizer and Shionogi to form a global HIV business, ViiV Healthcare, which accounts for more than 20 percent of GlaxoSmithKline's pharmaceutical sales. As GSK notes in its annual report, the market is substantial with more than 36 million people around the world living with HIV.
GSK boasts of the industry's broadest range of inhaled respiratory products, which as a category contribute the most to its pharmaceutical sales. New respiratory products launched in the last four years include Nucala (mepolizumab) and the Ellipta portfolio.
Its consumer health care products division saw sales grow by 19 percent in 2016 with products including Sensodyne toothpaste, Flonase, and Excedrin.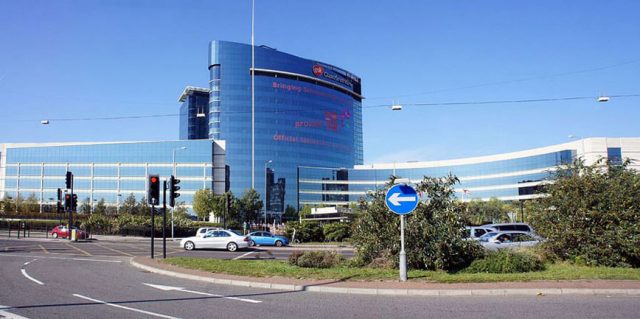 Unlike some other big pharma companies, GlaxoSmithKline isn't banking on any blockbuster drugs at the moment. Its biggest seller, Advair, an inhaler for treating asthma, has lost its patent and is losing sales to competitors. But the company continues to put new drugs on the market at a relatively fast pace, with sales healthy enough to support the bottom line.
GSK Settles Federal Cases
GlaxoSmithKline touts its work in lesser developed areas of the world; it developed a malaria vaccine and was the first to test a vaccine for Ebola.
According to the GSK annual report, in 2016, the company "topped the Access to Medicine Index for the fifth consecutive time… The Access to Medicine Index is funded by the Bill & Melinda Gates Foundation and the UK and Dutch governments. It measures the top 20 pharmaceutical companies' efforts to improve access to healthcare in developing countries. We led our peers in three of the 2016 index's seven categories: research and development; pricing, manufacturing and distribution; and product donations."
GSK also claims it "led the industry in code of business conduct, climate strategy, environmental reporting and health outcome contributions, and had strong performance in corporate governance, marketing practices, risk and crisis management, tax and corporate citizenship" in the Dow Jones Sustainability Index.
Many of these high standards came after the company learned some tough lessons in acting responsibly.
GSK Agrees to Pay $3 Billion Fine
In July 2012, the company pleaded guilty to federal criminal offenses and reached a civil settlement with the federal government in the United States.GSK agreed to pay a $3 billion finefor a variety of misdeeds, including introducing misbranded antidepressant drugs, Paxil and Wellbutrin, into interstate commerce and for failing to report safety data to the U.S. Food and Drug Administration regarding the diabetes drug Avandia. The plea represented the largest health-care fraud settlement in U.S. history and also resolved allegations of pricing fraud.
The company admitted that for five years, ending in 2003, it illegally promoted Paxil to treat depression in patients under the age of 18, even though the FDA never approved the drug for pediatric use.
The company participated in the publication of a misleading medical journal article that misreported that a clinical trial of Paxil showed it was effective treating depression in young patients.
The company also hid the data from two other studies that likewise failed to show Paxil was effective in pediatric patients. In addition, the company sponsored dinner, lunch and spa programs to promote the use of Paxil in children, and paid a speaker to talk to an audience of doctors whose meals and spa treatments were provided free by GlaxoSmithKline.
In 2004, the FDA required a black box warning that antidepressants may increase the risk of suicide in patients under 18.
Wellbutrin, Avandia Controversies
GSK also admitted it illegally promoted Wellbutrin for weight loss, sexual dysfunction, substance addictions and attention deficit hyperactivity disorder, when it was approved only for major depressive disorder. The company paid millions of dollars for representatives to speak at and attend meetings, sometimes at lavish resorts, where the off-label uses were promoted. It paid television personality Dr. Drew Pinsky $275,000 to talk for two months about antidepressants and sex, touting Wellbutrin as being better for the sex drive than other drugs.
Fact
From 2001 to 2007, GSK failed to inform the FDA of post-marketing studies and data as it related to Avandia's cardiovascular safety.
And between 2001 and 2007, it failed to tell the FDA about post-marketing studies and data relating to the cardiovascular safety of Avandia. Since 2007, Avandia has had to carry a black box warning relating to an increased risk of congestive heart failure and heart attacks. Ultimately, the FDA said patients who were not already using Avandia should not start taking the drug.
A related civil settlement with the U.S. Justice Department also resolved allegations of improper marketing of Advair and anti-nausea drug Zofran.
As part of the plea agreement, GSK entered into a five-year corporate integrity agreement with the federal government in which it committed to changing its business practices. The company implemented a new compensation program that removed sales goals in determining compensation for employees and created corporate financial penalties for executives who engage in misconduct.
Then-CEO Andrew Witty also issued an apology. "On behalf of GSK, I want to express our regret and reiterate that we have learned from the mistakes that were made," he said.
'Did We Make Mistakes? Yes'
Two years after the U.S. prosecution concluded, GSK was convicted in China of bribery and made to pay almost $500 million.
This all came on the heels of the 2010 settlement of a whistleblower lawsuit in which GSK payed $750 million to resolve allegations it sold contaminated products, including Paxil and Avandia, made at its since-closed plant in Puerto Rico.
In September 2016, Witty talked to Forbes about his tenure at GSK and how he'd managed to weather a multitude of problems, many of them left by his predecessor.
"Is everything right? No. Did we make mistakes? Yes. Did things go wrong? Yes. But it hasn't put us off trying to improve. And I hope whoever takes over will continue trying to improve. Because there's still plenty of things to keep improving."
History
In 2001, British pharmaceutical companies SmithKline Beecham and Glaxo Wellcome merged in a $75.7 billion stock deal after years of start-and-stop negotiations. The drug makers had reportedly almost merged in 1998, but the deal was said to have collapsed because of a disagreement over which chairman would take charge. Ultimately, the companies concluded it was necessary to become bigger because of the huge costs of research and marketing.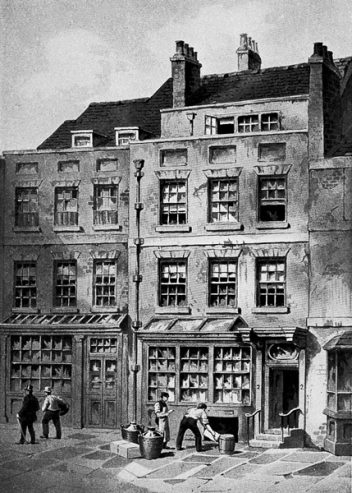 Although it assumed its present form with that 21st Century merger, the pharmaceutical giant traces its beginnings to the establishment in 1715 of the Plough Court Pharmacy in London by Silvanus Bevan, a Quaker businessman. That pharmacy became Allen and Hanburys.
More than a century later, in 1830, John K. Smith opened a drugstore in Philadelphia. When his younger brother, George, joined him the following year, the store was named John K. Smith & Co. They would later be joined by Mahlon Kline.
In 1842, Thomas Beecham started Beecham's Pills in England and started selling a laxative. And in 1880, American pharmacists Henry Wellcome and Silas Borroughs started Borroughs Wellcome & Company in London.
The company creations and mergers continued. Along the way, the directors of one of the companies, Joseph Nathan and Co., were looking for a name for dried milk they were selling as infant food. Ultimately, they settled on Glaxo because names similar to Lacto, their preferred choice, were already registered trademarks.
SmithKline Beecham was formed in 1989 from the merger of SmithKline Beckman and the Beecham Group. In 1995, Glaxo and Wellcome merged.
Products
Despite losing patents, Advair generated more than $4.4 billion in sales for the company in 2016. This is a fall from its high of about $8 billion in annual sales. The precipitous decline of Advair sales prompted the company to shed 900 commercial and research jobs at a facility in North Carolina in 2014.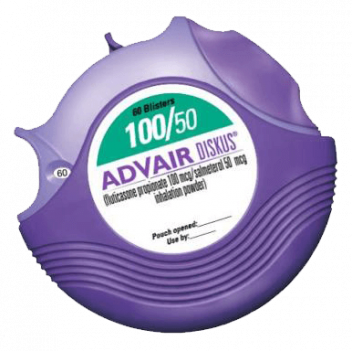 Still, Advair remains GSK's biggest seller, bringing in nearly 12 percent of total revenues.
Another of the company's leading respiratory products, Ventolin, brought in about $527 million in 2016. But in early 2017, GSK issued a voluntary recall of about 1.1 million of the inhalers because the devices had issues with the rate of leaking. The recall involved about 4 percent of the total U.S. sales of the drug.
Antidepressant Paxil was created at the former SmithKline Beecham in 1992, and it became the fifth-most prescribed antidepressant in the U.S. by 2007. From the late 1990s to the mid 2000s, Paxil generated $11.6 billion in sales.
But the drug came with serious side effects, including the risk of suicidal thoughts in children and the risk of birth defects if taken while pregnant. These risks led to thousands of lawsuits against GSK. In April 2017, a Chicago jury ordered GSK to pay $3 million to the widow of a corporate attorney who killed himself by stepping in front of a train in 2010 after taking a generic form of Paxil that had not been made by GSK. The jury held GSK responsible because the drugs were identical and carried the same labeling.
GSK has settled the majority of claims in the U.S. related to the use of Paxil during pregnancy, although some were still pending as of February 2017.
Type 2 diabetes drug Avandia has been on the market since 1999. It part of a class of drugs, including Rezulin and Actos, known as thiazolidinediones. Rezulin, the first of the class, caused liver damage and was recalled in 2000. Avandia filled the gap in the marketplace and by 2006 became the top selling diabetes drug in the world with $3 billion in sales. But after the drug was linked to thousands of strokes, heart attacks and heart failures, the FDA severely restricted the use of the drug in 2010. Toward the end of 2013, the FDA dropped the restrictions, but more than 50,000 lawsuits were filed against GSK, which paid more than $460 million to resolve the claims.
The FDA estimates Avandia caused up to 100,000 heart attacks with studies finding the drug increases the risk as much as 43 percent. GSK set aside $6.4 billion for Avandia litigation and settlements. As of February 2017, the company had agreed to settle a substantial number of pending cases in U.S. federal and state courts.
Glaxo Wellcome began selling Zofram (ondansetron) in 1991 to treat or prevent nausea and vomiting in cancer patients. But doctors prescribed the drug to prevent morning sickness in pregnant patients, and it was later found to be associated with the risk of birth defects. Families who claimed their children suffered birth defects when their mothers took the drug filed hundreds of lawsuits against GSK. As of February 2017, the company was named as a defendant in 312 such suits in the U.S. Most of them are part of multidistrict litigation in the District of Massachusetts.