Avandia
The Type 2 diabetes drug Avandia is known for being at the center of one of the biggest drug-safety scandals in recent history. Once a blockbuster drug, Avandia was discredited in the U.S. and all but pulled from the market after thousands of people who took the drug experienced heart problems. The U.S. Food and Drug Administration (FDA) imposed restrictions on Avandia's use but later removed them. The drug remains on the market today as a medication to help control high blood sugar.
The FDA approved Avandia in 1999 to treat Type 2 diabetes along with diet and exercise. It is part of a class of drugs known as thiazolidinediones (TZD) or glitazones, which also includes Rezulin (troglitazone) and Actos (pioglitazone).
Type 2 diabetes (formerly known as adult-onset diabetes) is a condition in which the body either does not produce enough insulin or cannot effectively use what it does produce. Insulin is a hormone made in the pancreas that enables the cells of the body to use sugar (glucose).
Without insulin, blood glucose levels can rise to abnormal levels – a condition called hyperglycemia which, in addition to causing increased thirst and a need to urinate frequently, can lead to medical emergencies such as diabetic ketoacidosis (DKA) and hyperglycemic hyperosmolar nonketotic syndrome (HHNS, also referred to as hyperglycemic hyperosmolar state).
Avandia is known as an "insulin sensitizer" because it makes Type 2 diabetes patients more sensitive to insulin, helping them to better maintain safe glucose levels. Avandia does not cause the body to make more insulin. It is designed to improve the way the body uses insulin by decreasing the amount of glucose the liver releases.
The drug is also sold in combination with other medications such as Avandamet (rosiglitazone/metformin) and Avandaryl (rosiglitazone/glimepiride).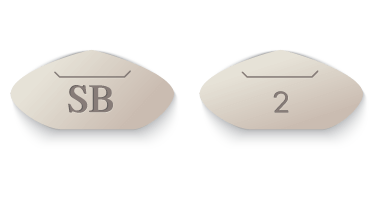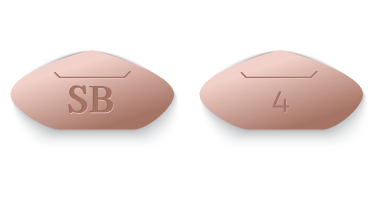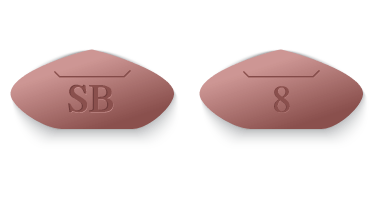 Avandia's Troubled Past
In January 2000 — about a year and a half after the FDA approved SmithKline Beecham's new medication Avandia for patients with Type 2 diabetes — SmithKline Beecham merged with Glaxo Wellcome to become GlaxoSmithKline (GSK).
Meanwhile, in late 1999, SmithKline Beecham conducted a study to compare the risks of Avandia and Actos for heart patients.
"Not only was Avandia no better than Actos, but the study also provided clear signs that it was riskier to the heart."
Rather than publish the results, the company tried to bury them. However, a legal settlement between GSK and the state of New York in 2004 required the drug maker to post details about all of its clinical trials, including for Avandia.
43 Percent Increased Heart Attack Risk
Using GSK's own published data, cardiologist Steven Nissen completed a study that showed Avandia increased heart attack risk by 43 percent. His peer-reviewed article appeared in the June 2007 issue of the New England Journal of Medicine (NEJM).
The very next month, NEJM published GSK's interim results of a study the FDA requested it conduct beginning in 2001. The RECORD (Rosiglitazone Evaluated for Cardiovascular Outcomes and Regulation of Glycemia in Diabetes) study compared cardiovascular outcomes of Avandia to other commonly used diabetes drugs. The interim findings showed "no evidence of any increased mortality" from Avandia use, but "a significant increase in the risk of heart failure."
People began filing Avandia lawsuits, accusing GSK of actively concealing information regarding the risks associated with the use of Avandia and misrepresenting its products as safe for their intended use.
The cases grabbed the attention of the U.S. Senate Finance Committee in 2008. After two years of hearings, the committee released a report accusing GSK of intimidating physicians, suppressing critics and hiding negative data while marketing Avandia.
Black Box Warning for Congestive Heart Failure
In light of the Nissen research, the FDA in November 2007 began requiring GSK to print a black box warning with Avandia's packaging stressing its link to congestive heart failure.

Meanwhile, researchers continued to study the drug's effects. The Archives of Internal Medicine published a non-randomized analysis of mortality data among elderly patients in November 2008. The analysis found results "compatible with an increased risk of all-cause mortality and congestive heart failure in patients initiating therapy with rosiglitazone [Avandia] compared with similar patients initiating therapy with pioglitazone [Actos]."
A different analysis published in June 2010 in the Journal of the American Medical Association found similar results: "Compared with prescription of pioglitazone [Actos], prescription of rosiglitazone [Avandia] was associated with an increased risk of stroke, heart failure, and all-cause mortality and an increased risk of the composite of AMI, stroke, heart failure, or all-cause mortality in patients 65 years or older."
Restricted Sales but No U.S. Recall
Given the results of Avandia studies, the FDA in September 2010 restricted Avandia sales to those already taking it and to new patients who cannot control their Type 2 diabetes with other medications.
Fact
The FDA restricted Avandia use in 2010 after it was linked to tens of thousands of heart attacks, strokes and heart failure.
In order to continue prescribing and receiving Avandia, doctors and patients were required to enroll in the Avandia-Rosiglitazone Medicines Access Program. The FDA advised that Avandia would no longer be available through retail pharmacies and would only be available by mail order through specifically certified pharmacies in the program. The European Medicines Agency went even further — it withdrew Avandia from the European market.
The FDA held hearings in July 2010 to evaluate Avandia's safety. Although the panel determined Avandia increases the risk of heart problems compared to other diabetes drugs, it was divided over removing the drug from the market.
In July 2012, GSK plead guilty to failing to report drug safety information to the FDA, among other charges. The company agreed to pay the U.S. Justice Department $3 billion in fines.
The FDA continued to monitor Avandia's safety, and in 2013, the agency removed the restrictions.
"Although some scientific uncertainty about the cardiovascular safety of rosiglitazone medicines still remains, in light of the new re-evaluation of the Rosiglitazone Evaluated for Cardiovascular Outcomes and Regulation of Glycemia in Diabetes (RECORD) trial, our concern is substantially reduced."
Some criticized the FDA for revisiting Avandia, claiming the decision was more about the agency's reputation than about protecting consumers. The events leading up to the restrictions revealed significant holes in the FDA's oversight of prescription drugs. Companies now have to prove new diabetes drugs don't cause heart injuries.
Most recently in 2015, the FDA said it "identified no new pertinent safety information" and was eliminating the Risk Evaluation and Mitigation Strategy (REMS) for Avandia. The agency said the REMS is no longer needed to ensure the drug's benefits outweigh the risks.
Warnings and Side Effects
Avandia continues to carry a black box warning — the FDA's strongest warning — about the risk for congestive heart failure. The Warnings and Precautions section of the drug's label also lists several serious side effects of Avandia.
Possible Avandia serious side effects include:
Heart failure and heart problems
Edema (swelling)
Weight gain
Liver (hepatic) effects
Macular edema
Fractures
Blood effects
Ovulation
Some people may be at greater risk for side effects associated with Avandia and should not take the drug. Patients already on Avandia should not stop taking the drug as prescribed without first consulting a doctor.
Taking Avandia
The typical starting dosage for Avandia is 4 mg per day, which may be taken in two 2 mg doses. The maximum dosage is 8 mg per day. With dose increases, doctors should carefully monitor for signs of fluid retention, which can lead to heart failure. Avandia can be taken with or without food.
Avandia may interact with CYP2C8 inhibitors and inducers. Inhibitors of CYP2C8, such as gemfibrozil, may increase rosiglitazone, the active ingredient in Avandia. Inducers of CYP2C8, such as rifampin, may decrease rosiglitazone levels.
People who show signs of active liver disease should not take Avandia. Check your liver enzymes before starting Avandia and from time to time throughout treatment with the drug. People should not start taking Avandia if they have higher than normal liver enzyme levels.
Doctors should not prescribe Avandia to people with established New York Heart Association (NYHA) Class III or IV heart failure or to people with a history of a hypersensitivity reaction to rosiglitazone or any of Avandia's ingredients.
Avandia may interact with medications that affect patients' blood sugar levels, including insulin. Most people who take insulin should not also take Avandia. People with Type 1 diabetes should not take Avandia, and the drug is not intended to treat diabetic ketoacidosis. It's unknown whether Avandia is safe and effective in children younger than 18 years.
The FDA classified Avandia as a Category C drug — or a drug to avoid during pregnancy — because not enough research has been done to determine whether the drug is safe for use in pregnant women. There's no research on Avandia use by nursing mothers; however, clinical research found Avandia in the milk of lactating rats, so the FDA suggests nursing mothers also avoid using Avandia.
Alternatives
Over the years, doctors and their patients have become concerned about Avandia use because of the warnings linking the drug to an increased risk of heart attack. And until recently restrictions on the drug's use created a lot of red tape for doctors who considered prescribing it. As a result, doctors may turn to drugs other than Avandia to lower blood sugar in people with Type 2 diabetes.
Drugs that may be prescribed instead of Avandia include:
Actos (Pioglitazone)

Actos is a member of the thiazolidinedione family, making it the most similar drug to Avandia, and its pros and cons are similar, too. Actos has been linked to an increased risk of heart failure and bladder cancer, but has not been recalled. The FDA approved a related drug, Rezulin, in 1997 but banned the drug in 2000 after it was shown to cause liver damage.

Glucophage (Metformin)

Avandia and Actos act as insulin sensitizers. Glucophage does too, but its main effect is to suppress glucose production in the liver. Metformin has been tested in humans since the 1950s and is relatively inexpensive. Metformin is also available in combination with sulfonylureas, which increase insulin release in the pancreas, and with insulin itself.

DPP-4 Inhibitors

Dipeptidyl peptidase 4 (DPP-4) inhibitors have been around for about a decade. They help the body produce insulin when needed, and prevent the liver from releasing stored glucose into the blood. However, the FDA in 2015 warned that they "may cause joint pain that can be severe and disabling."
Please seek the advice of a medical professional before making health care decisions.
How helpful was this page?
How can we improve this page?
How can we improve this page?