Avandia History
Avandia received approval from the U.S. Food and Drug Administration (FDA) in 1999 for the treatment of Type 2 diabetes, and within a few years became a $3 billion money-maker for the company. Then researchers began raising questions about Avandia's safety. Serious side effects, plus later disclosures that the company had tried to hide evidence from an internal study that showed Avandia was more dangerous than an alternative medication made by another company, eventually led patients who had adverse reactions to Avandia to file lawsuits against GSK.
Avandia was implicated as a factor in:
Cardiovascular death
Severe liver toxicity
Increased risk of bone fractures
As concerns surrounding Avandia's potential to cause cardiovascular complications rose, European regulators stopped sales of Avandia in 2010. The FDA revised Avandia labels in September 2010 and February 2011 to indicate cardiovascular risks, and forced GSK to pull Avandia from pharmacy shelves, making it available only through a special government program.
However, in 2013 GSK completed a multi-year trial called RECORD that the FDA had directed it to perform, and the trial found no risk for adverse cardiac outcomes. Based on that outcome, in late 2013 the FDA removed restrictions on the prescription and sale of Avandia.
Avandia Lawsuits and Settlements
Despite the FDA's current approval of the drug, not everyone is convinced that Avandia is safe.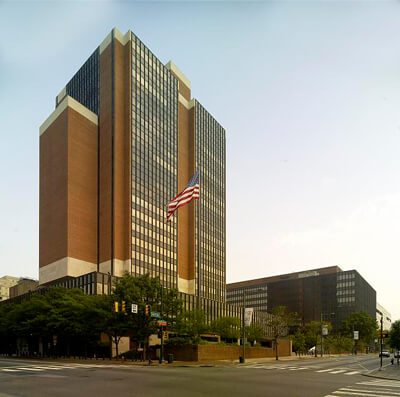 U.S. District Court, Eastern District of Pennsylvania
By 2007, an article in the New England Journal of Medicine accused GlaxoSmithKline of covering up Avandia's risks to heart health and the FDA itself weighed in with a warning about the drug.
"Safety data from controlled clinical trials have shown that there is a potentially significant increase in the risk of heart attack and heart-related deaths in patients taking Avandia," the FDA said.
GlaxoSmithKline denied prior knowledge of heart risks, but the claim would be repeated in thousands of lawsuits against the company over its diabetes drug.
Since 2007 more than 50,000 Avandia lawsuits have been filed in state and federal court across the United States, citing GlaxoSmithKline's failure to inform patients about potentially life-threatening effects that have been linked to Avandia treatment. The federal claims were consolidated in Multidistrict Litigation No. 1871 in the U.S. District Court, Eastern District of Pennsylvania.
Plaintiffs claimed they were injured by GlaxoSmithKline because of one or more of the following actions:
Avandia was improperly manufactured
Avandia caused unreasonably dangerous complications or side effects
The company failed to adequately warn patients, their doctors and others of risks
Court documents said the thousands of lawsuits contained similar complaints of injuries "aris[ing] from allegations that certain diabetes drugs manufactured by GSK – Avandia and/or two sister drugs containing Avandia (Avandamet and Avandaryl) – cause an increased risk of heart attack and other physical injury, and that GSK failed to provide adequate warnings concerning that risk."
To save time and money, GlaxoSmithKline has settled many cases out of court. GSK settled more than 700 Avandia lawsuits in May 2010 for approximately $60 million, then an additional 5,700 lawsuits in June, and 10,000 more in July, at a cost of $460 million.
WARNING: CONGESTIVE HEART FAILURE
Thiazolidinediones, including rosiglitazone, cause or exacerbate congestive heart failure in some patients [see Warnings and Precautions (5.1)] . After initiation of AVANDIA® , and after dose increases, observe patients carefully for signs and symptoms of heart failure (including excessive, rapid weight gain; dyspnea; and/or edema). If these signs and symptoms develop, the heart failure should be managed according to current standards of care. Furthermore, discontinuation or dose reduction of AVANDIA must be considered.
AVANDIA is not recommended in patients with symptomatic heart failure. Initiation of AVANDIA in patients with established NYHA Class III or IV heart failure is contraindicated. [See Contraindications (4), Warnings and Precautions (5.1).]
Example of the new Avandia warning label
Future Avandia Litigation and Settlements
GlaxoSmithKline has set aside funds in anticipation of future Avandia lawsuits.
In January 2011 the company announced it was setting aside $3.4 billion to pay for future Avandia litigation and settlement costs. While GlaxoSmithKline is expected to settle additional lawsuits out of court, the company is not expected to resolve them all. As of March 2017 85 cases were still pending, and some may be tried in court.
Humana's Lawsuit Against GlaxoSmithKline
Health care insurer Humana Medical Plans sued GSK in November 2010. Humana cited GSK's settlements with individuals who sued the company. It said that dozens of those patients were covered under Humana's Medicare Advantage insurance, and that the federal Medicare Secondary Payer Act gave private insurers a right to sue for reimbursement of the healthcare costs they paid as benefits. The Third U.S. Circuit Court of Appeals ruled for Humana. GSK attempted to appeal to the U.S. Supreme Court, but the court declined to consider the case.
GlaxoSmithKline's Lack of Disclosure
From the beginning, GlaxoSmithKline maintained publicly that Avandia is safe and effective when used appropriately. However, a report on a two-year investigation by the U.S. Senate Finance Committee in February 2010 accused GSK of failing to report another company-sponsored study, completed in November 2003, in which patients given Avandia had more heart problems than those given placebos. The Senate investigation also revealed that GSK's own 2006 meta-analysis of dozens of Avandia studies established that the drug increased the risk of serious heart problems by nearly a third. The report concluded GlaxoSmithKline knew of the cardiovascular dangers associated with Avandia and urged the FDA to take Avandia off the market, but the agency declined to do so.
---
"GlaxoSmithKlein took [steps] to create doubt regarding negative findings about the drug."

– U.S. Senate Finance Committee Report
---
A few months later GSK came in for more censure when company documents uncovered by The New York Times revealed that in 1999, GSK set out to determine if Avandia was safer for the heart than Actos, a similar medication made by Takeda. Not only was Avandia found to be no better than Actos, it was actually riskier. But instead of publishing the study's outcomes, the company covered them up, according to The Times.
GlaxoSmithKline Federal Fraud Settlement
In July 2012, GSK pleaded guilty to federal charges that it failed to report clinical data on Avandia and that it misbranded and unlawfully promoted the drugs Paxil and Wellbutrin for off-label use. The New York Times reported, "Prosecutors said the company had tried to win over doctors by paying for trips to Jamaica and Bermuda, as well as spa treatments and hunting excursions," and said that the company failed to report unfavorable data from studies on Avandia's risks and safety to the FDA. The company reached an agreement with the Department of Justice to pay a $3 billion settlement.
GlaxoSmithKline State Lawsuit Settlements
Thirty-eight state attorneys general sued GSK over its marketing of Avandia. They alleged that the company had, without evidence, represented Avandia as a medication for lowering cholesterol, and promoted it for having cardiovascular benefits when in fact it might have increased cardiovascular risks. GSK also promised to change the marketing and promotion of all of its diabetes medications, though it did not admit to being guilty of any wrongdoing.
In November 2012, GSK agreed to pay $90 million to be divided among:
Arizona
Florida
Illinois
Maryland
Pennsylvania
Oregon
Tennessee
Texas
Washington
Alabama
Alaska
Arkansas
California
Colorado
Connecticut
Delaware
Hawaii
Idaho
Wisconsin
Iowa
Kansas
Maine
Massachusetts
Michigana
Minnesota
Missouri
Montana
Nebraska
District of Columbia
Nevada
New Jersey
North Carolina
North Dakota
Ohio
Oklahoma
Rhode Island
South Dakota
Vermont
Nine states that opted out of the earlier action against GSK. In July 2013 the company agreed to pay Louisiana $45 million to settle lawsuits that it improperly marketed Avandia and other drugs in that state. Louisiana said the money would go to its Medicaid program. Meanwhile, attorneys general in Kentucky, Mississippi, Maryland, South Carolina, New Mexico, West Virginia and Utah divided a settlement of $229 million. GSK said it was settling to avoid a lengthy trial, and that it was not admitting any liability for the same charges as states made in the earlier case.