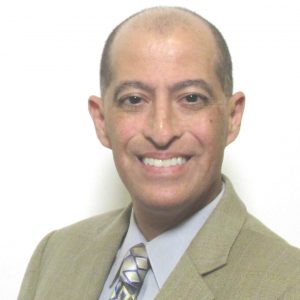 Ruben J. Rucoba, M.D.
Pediatrician
Last Modified: September 6, 2022
Dr. Ruben J. Rucoba has been a primary care pediatrician in the Chicago area for three decades. He also serves as a clinical instructor at the Northwestern University Feinberg School of Medicine.
Rucoba has been writing and editing content on complex medical issues throughout his career. He frames them for a wide variety of audiences, from everyday consumers to experienced health care professionals.
He has served as medical director of PediaTrust, a 75-provider primary care practice in the Chicagoland area. He also founded the Medical Home Program at Wheaton Pediatrics, which helps children and families with special needs.
Rucoba is a member of the American Medical Writers Association. He writes and edits, along with serving as an industry consultant, for Walgreens.com. He is a member of the editorial board for The Child's Doctor, a Chicago-area journal published by Lurie Children's Hospital.
His work has appeared in many media outlets, including PBS, the Chicago Tribune, Chicago Parent magazine and on several local television stations.
As an advocate, Rucoba has served as a patient representative to the U.S. Department of Health and Human Services Advisory Council on Blood Stem Cell Transplantation and has testified before the Illinois House of Representatives on the dangers of lead poisoning in children.
About Drugwatch's Experts
Drugwatch's experts are authorities in their fields. Their personal experiences and professional expertise make them uniquely qualified to review our content for accuracy and verify that the information you read here is trustworthy, comprehensive and consistent with the latest evidence-based research.