Cymbalta Clinical Trials & Development
Cymbalta's clinical trials were marked by dosage errors and high-profile reports of suicides among some participants. A trial participant's suicide could not be linked to the drug, the FDA said when approving Cymbalta to treat depression in 2004.
The science on how SNRIs like Cymbalta work is unclear because scientists are not sure exactly how depression works. Cymbalta allows two neurotransmitters – chemicals that carry messages between nerve cells in the brain – to linger longer on these cells before the chemicals are reabsorbed. It is believed this longer contact relieves the symptoms of depression.
A previous class of drug, selective serotonin reuptake inhibitors (SSRIs), had revolutionized the treatment of depression by targeting just one of these chemicals. The idea of targeting two neurotransmitters was considered almost impossible when Eli Lilly researchers began work on Cymbalta in the 1980s. But by 2013, Cymbalta was the most prescribed antidepressant in the U.S. and the eighth best-selling drug in the country overall. Part of its success was because of Lilly's efforts to expand Cymbalta uses. Lilly sought FDA approval in treating a wide array of conditions.
Cymbalta Development Timeline
1984

Eli Lilly researchers begin work on a new generation of antidepressants that will lead to duloxetine, later marketed as Cymbalta

1990

Patent for duloxetine granted

1993

Duloxetine human trials halted after drug performs no better than placebo for treating depression

1997

Research into using duloxetine to treat pain begins

1998

Duloxetine trials for depression are restarted after researchers realize they were using too low a dose – higher doses show promise

2001

Lilly files new drug application for Cymbalta with FDA

2001

Quality issues at Lilly facility hold up approval process

February 2004

College student Traci Johnson, a patient taking part in a heart effects trial for Cymbalta, commits suicide at a Lilly laboratory
Nearly 20 percent of participants in Cymbalta trial drop out in response to Johnson's death
Lilly announces at least four other participants in earlier Cymbalta trials had committed suicide

August 2004

FDA concludes Cymbalta not linked to Johnson's suicide
FDA approves Cymbalta. It is initially approved only to treat depression and diabetic neuropathy

2005
2007

FDA approves Cymbalta to treat generalized anxiety disorder in adults

2008

FDA approves Cymbalta to treat fibromyalgia

2010

FDA approves Cymbalta to treat chronic musculoskeletal pain

2013

Lilly's patent on Cymbalta expires allowing generic versions on market

2014

FDA approves Cymbalta to treat generalized anxiety disorder in children and adolescents
Advertisement
Professional Therapy, Done Online
A licensed therapist with BetterHelp can provide professional support and guidance, on your schedule. Sign up and get matched in as little as 48 hours.
Get Started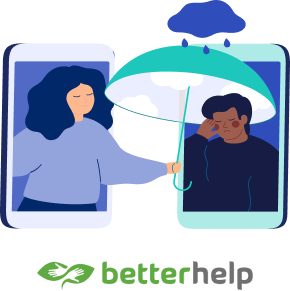 Early Research to Create Cymbalta
The path to Cymbalta begins with Prozac (fluoxetine). The antidepressant revolutionized the treatment of depression in the 1980s and 90s, and catapulted Eli Lilly to the position of global leader in the pharmaceutical treatment of the condition. Cymbalta would help secure that position for another decade after Prozac's patents expired.
Did You Know
Prozac revolutionized the treatment of depression and catapulted Eli Lilly to the position of global leader in the pharmaceutical treatment of the condition.
Lilly researcher David Wong started work on Prozac in 1970, without telling his manager what he was doing until his work was underway. The researcher told the Indianapolis Star in 2013 it was a "new beginning for the company" in the field of neuroscience.
Wong was one of three researchers whose names appear on the patents for Prozac issued in between 1977 and 1986. By the time the last of the four patents for Prozac was issued, Wong was already working on a new depression treatment that would result in Cymbalta.
Cymbalta Becomes Heir to Prozac
His colleagues at Lilly were skeptical of Wong's idea for a successor to Prozac. Like Prozac, Wong's plan involved neurotransmitters, the chemicals that allow nerve cells in the brain to communicate with one another. Prozac boosted a single neurotransmitter, but Wong wanted to create a new medication that would target two of them.
Wong finally convinced researcher David Robinson to collaborate on the project in 1984 and they began work. A third researcher, Joseph Krushinski, Jr., would join the team later.
By 1988, the team had discovered a new compound, LY227942, which they believed showed promise in their search for an antidepressant that targeted multiple neurotransmitters – in this case, both serotonin and norepinephrine.
"These findings suggest that LY227942 has the pharmacological profile of an antidepressant drug and is useful to study the pharmacological responses of concerted enhancement of serotonergic and noradrenergic neurotransmission."
Adjusting the molecule as their early research progressed, the team created a new compound, LY248686, which proved promising in animal studies.
"LY248686 has a favorable pharmacological profile as a potential antidepressant drug," the Lilly researchers wrote in the journal Neuropsychopharmacology.
The researchers' attention turned to this new compound, which was renamed duloxetine. In 1990, Lilly received a patent for duloxetine, which would later be marketed as Cymbalta.
Wrong Doses in Cymbalta Clinical Trial Lead to Delay, New Use
Based on the success of the animal trials, the Lilly researchers moved forward with human trials of duloxetine, but those ended in failure in 1993. Results showed that the drug was no more effective than a placebo at treating depression. It would be five years before researchers realized they had given patients in the trials doses that were too low.
About the time the depression trials for duloxetine were shelved, Lilly researcher Smriti Iyengar first learned about the drug and wondered if it could be repurposed as a pain reliever. Doctors had used earlier antidepressants in off-label treatments for recurring headaches and chronic back pain.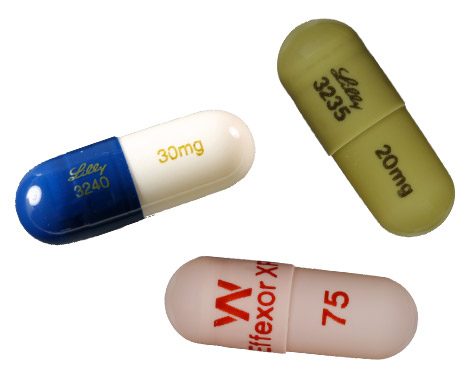 Another SRNI drug, Effexor, was already on the market while Cymbalta was still undergoing trials for treating depression. A pair of Oklahoma doctors, writing in a letter to the journal Diabetes Care, described their off-label use of Effexor to treat patients who had a painful condition called diabetic peripheral neuropathic disorder neuropathy – nerve pain associated with diabetes. The doctors reported that all 11 patients they treated with Effexor "had a 75%-100% reduction in pain within 3-14 days."
Eli Lilly finally agreed to allow Iyengar to launch early trials into using duloxetine in 1997.
In 1998, the original researchers in the depression trials realized their dosing error and resumed their own human trials. The parallel line of trials would allow Lilly to win FDA approval for Cymbalta's use as an antidepressant and a pain reliever for diabetic peripheral neuropathic disorder a little over a month apart in 2004.
Factory Problems, Potential Side Effects Delay Cymbalta's Approval
Lilly filed a New Drug Application for duloxetine with the FDA in 2001, expecting it to win approval and be on the market by 2002. But the project again hit delays.
Fact
The FDA delayed the approval of Cymbalta after identifying quality control issues and the potential for heart and liver issues.
The FDA put the approval on hold after outlining quality control issues with Eli Lilly's Indianapolis manufacturing plant. The agency had sent Lilly a warning letter in March 2001 citing 61 quality control issues involving the company's injectable Zyprexa, and a month later, an FDA pre-approval inspection for another drug, Forteo, found more problems.
The FDA also raised concerns over Cymbalta's side effects involving potential heart issues and liver toxicity. The concerns would delay FDA approval for two years beyond Lilly's expectations.
The delays in launching Cymbalta came at a time when the patent to Lilly's Prozac ran out three years earlier than Lilly expected. Revenue lost to cheap generics threatened to cost Lilly billions of dollars, and Cymbalta was still years away from replacing Prozac as a top money earner for the company.
Advertisement
Real Therapy, Done Online
BetterHelp offers flexible scheduling so you can make time for therapy in between meetings, classes, child care, and more. Get 20% off your first month.
Get Started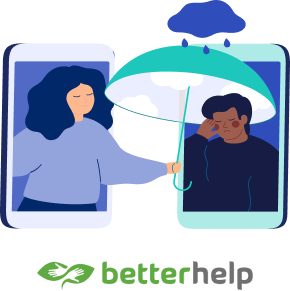 Financial Pressure to Bring Cymbalta to Market as Prozac Patent Expires
A patent for a new drug lasts 20 years, and a company may file multiple patents on the same drug throughout its development. Lilly had filed at least four patents early in Prozac's development and believed the 20 years would be up in 2004, based on one of the later patents the company filed.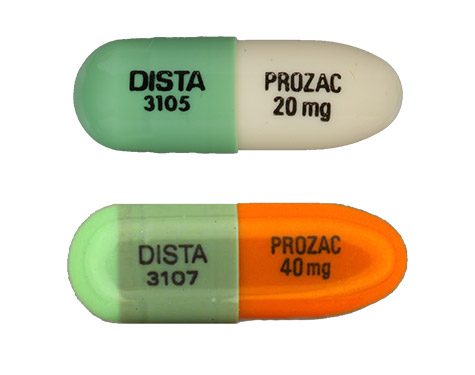 But a generic drug company, Barr Labs, challenged Lilly in court, arguing that the clock should have started running based on one of the earlier patents. Barr won the case, forcing Lilly to face competition from cheaper generics in 2001 instead of 2004.
Prozac had been a game-changer in how depression was viewed and treated. In 1988, doctors wrote about 2.5 million prescriptions for antidepressants every month. Ten years later, because of Prozac and the competitors it inspired, the number had quadrupled to 10 million a month.
In 1998, pharmaceutical companies spent $400 million dollars to market and advertise antidepressants. Of that total, $150 million was spent promoting Prozac.
Prozac had driven and dominated the rise of antidepressants in the 1990s. It had become one of the best selling drugs in the world, and the star product of pharmaceutical giant Eli Lilly. But Prozac's patent expiration in 2001 took a huge bite out of the drug's more than $2.3 billion in annual revenue for Lilly as cheaper generics hit the market. By 2004, revenue from Prozac had dropped to only about 20% of its former earnings.
"In addition, average earnings have trailed Lilly's peers in recent years, as the company has experienced the early loss of patent protection for Prozac, as well as a hiring freeze and layoffs," the company told stockholders in its 2004 Annual Report.
Study findings
A 2010 study by Thomas J. Moore and colleagues found that Cymbalta was associated with a disproportionate number of reports of violence toward others.
The loss of Prozac and its hefty revenues left Lilly facing increasing financial pressure to bring Cymbalta to market. During this time, the company continued to work on resolving issues at the company's manufacturing plant in Indiana and the concerns that the FDA had over health issues related to Cymbalta.
By 2003, Cymbalta had been tested on 8,500 people and Lilly was confident it would gain FDA approval in 2004. The company pressed on with one final test to measure the drug's effect on heart rhythm. Subjects in the final clinical trial would take Cymbalta doses as much as six times what was recommended for treating depression.
The tests were scheduled for facilities in Evansville, Indiana and at the "Lilly Lab," a live-in clinic at a university medical center in Indianapolis.
Suicides in Cymbalta Clinical Trials
On February 7, 2004, 19-year-old Traci Johnson was found dead in the shower of the dormitory-like laboratory Lilly maintained at Indiana University Medical Center.
Johnson had committed suicide by hanging herself with a scarf from a shower rod. An ensuing investigation found that she was being weaned off the outsized dose of Cymbalta when she killed herself.
She had joined the trial to earn money for her tuition at a nearby bible college, making $150 a day plus meals. Johnson was one of 25 patients in the trial at the Indianapolis lab. A total of about 100 people were taking part in the trial either there or at the Evansville facility.
Less than a week after Johnson's suicide, nearly one-fifth of the patients enrolled in the trial had quit and Lilly admitted that at least four other patients had committed suicide while taking part in previous Cymbalta trials.
Johnson's death came as concerns were rising over antidepressants' potential role in suicidal behavior. Six months before the Lilly trials began, GlaxoSmithKline had cautioned doctors in the UK about prescribing its Paxil (marketed in the UK as Seroxat) to patients under the age of 18. Wyeth warned U.S. doctors that its Effexor, an SRNI like Cymbalta, increased the risk of "suicidal thoughts and self-harm" in teens.
Just a week before her death, an FDA advisory panel had recommended the agency issue warnings to U.S. doctors that SRNIs may cause suicidal and violent behavior in children and teenagers.
fact
Immediately following Johnson's suicide, a review board told Lilly to stop enrolling patients in the trial and to have the remaining participants evaluated by independent psychiatrists.
A month after Johnson's death, the FDA required 10 drug manufacturers to strengthen suicide-related warnings on their antidepressant labels.
In August 2004, the FDA announced Cymbalta "could not be linked to her death."
Information on Johnson's suicide and the four other suicides of Cymbalta trial patients were believed to be among six pages of correspondence redacted as "trade secret and/or confidential commercial information" from the final FDA approval package for Cymbalta.
FDA Approves Cymbalta for Depression and Pain Disorders
The FDA conclusion on Johnson's suicide came as part of the same announcement that the agency had approved Cymbalta to be marketed in the U.S.
On August 4, 2004, the FDA approved Cymbalta to treat depression. Just over a month later, the agency also approved the drug to treat diabetic peripheral neuropathy. It was the first antidepressant to be approved to treat the condition believed to affect nearly two-thirds of Americans with diabetes.
"With this new treatment we will hopefully be able to help relieve the pain associated with this terrible disease," Dr. Lester M. Crawford, acting FDA commissioner, said at the time.
More approvals for other indications followed. Between 2007 and 2010, the FDA approved Cymbalta to treat generalized anxiety disorder (GAD), pain associated with fibromyalgia and chronic musculoskeletal pain, and to prevent major depressive disorder (MDD) in adults.
In 2014, the FDA approved the drug for treating GAD in pediatric patients ages 7 to 17 years old. It is the drug's only pediatric indication. Lilly had also tested the drug's effectiveness in treating pediatric patients for MDD, but the trials ended in failure.
Two 10-week placebo-controlled trials in 800 patients between the ages of 7 and 17 years had failed to demonstrate the effectiveness of Cymbalta in pediatric patients. But a similar 10 week trial in 212 pediatric patients showed the drug produced improvement in the Pediatric Anxiety Rating Scale for GAD severity score.
In 2010, Lilly reported more than 29,000 people had taken Cymbalta in clinical trials and 30 million Americans had taken it through prescriptions. The company claimed the wide usage and testing showed Cymbalta was safe.
Cymbalta Patent Expires
Cymbalta's patent expired in December, 2013. In 2012, Cymbalta and the rest of Eli Lilly's neurosciences sector accounted for 22 percent of the company's revenue. Annual revenues for the division dropped by 50 percent the year after Cymbalta's patent expired and cheaper generic versions became available.
Fact
Eli Lilly's neurosciences sector's annual revenues dropped by 50 percent the year after Cymbalta's patent expired.
Cymbalta had been responsible for more than $5 billion in revenue for the company it's final year under its U.S. patent. The following year, sales declined to $1.6 billion. By 2016, Cymbalta generated just $930 million in revenue for Lilly as generics ate into the market. One 2022 research report noted that, for chemotherapy-induced peripheral neuropathy, costs of duloxetine varied from $12 (generic) to $529 (brand name).
With no new heir to Lilly's antidepressant dynasty of Prozac and Cymbalta, the neuroscience division became the least lucrative of five product areas of the company in 2016, accounting for $2.7 billion or less than 13 percent of Eli Lilly's revenue.
Advertisement
Professional Therapy, Done Online
A licensed therapist with BetterHelp can provide professional support and guidance, on your schedule. Sign up and get matched in as little as 48 hours.
Get Started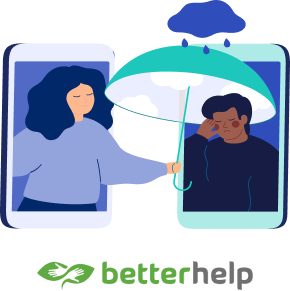 Please seek the advice of a medical professional before making health care decisions.
Share This Page:
How can we improve this page?
Thank You for Your Feedback
We appreciate your feedback. One of our content team members will be in touch with you soon.
We appreciate your feedback. One of our content team members will be in touch with you soon.
Who Am I Calling?
Calling this number connects you with a Drugwatch representative. We will direct you to one of our trusted legal partners for a free case review.
Drugwatch's trusted legal partners support the organization's mission to keep people safe from dangerous drugs and medical devices. For more information, visit our partners page.