Cymbalta Side Effects & Withdrawal Symptoms
Common Cymbalta side effects include nausea, headache and insomnia. While rare, some serious documented side effects are bleeding of the gastrointestinal tract, liver damage and suicidal ideation. Long lasting withdrawal symptoms have been reported when patients stopped taking Cymbalta.
Cymbalta, a serotonin-norepinephrine reuptake inhibitor (SNRI), is used to treat depression, anxiety, fibromyalgia, chronic musculoskeletal pain and pain related to nerve damage from diabetes.
The most common side effects of the drug include nausea, headache, dry mouth and sleepiness — but more serious side effects may occur.
Like most antidepressants, Cymbalta (duloxetine) may trigger suicidal thoughts and behavior in children, adolescents and adults under the age of 24. As a result, patients should be closely monitored for changes in mood and behavior and the emergence of such symptoms.
People who stop using the antidepressant have also reported debilitating withdrawal symptoms, including electric shock sensations, extreme mood swings, and physical and neurological problems. Other serious side effects — ranging from birth defects to liver toxicity to a dangerous rise in serotonin levels — have also been reported.
Common Side Effects of Cymbalta
A review and analysis published in July 2021 looked at more than 300 studies of antidepressants. Cymbalta showed significantly higher rates of gastrointestinal side effects than the placebo.
Another review, published in April 2021, analyzed clinical trials including those submitted in the FDA Approval Package for duloxetine. The review found trial participants who took Cymbalta were more likely to experience common side effects than those given a placebo.
The most common side effects associated with Cymbalta were:
Dry mouth
Nausea
Insomnia
Sexual Dysfunction
Constipation
Diarrhea
Dizziness
Decreased appetite
Sweating
Intestinal gas
Related symptoms reported with duloxetine also include heartburn, vomiting, urinary frequency and stomach pains. As a result of several of these symptoms, patients also reported fatigue and weight loss.
Cymbalta, other types of SNRIs and selective serotonin reuptake inhibitors (SSRIs) remain the most widely prescribed antidepressants for major depression. But the common side effects of Cymbalta and other antidepressants can make them poorly tolerated, often leading patients to want to stop taking them.
Subscribe to Our Newsletter
Stay up to date on dangerous drugs and devices, keep up on lawsuit and settlement news, learn about FDA recalls and more.
Sign Up Now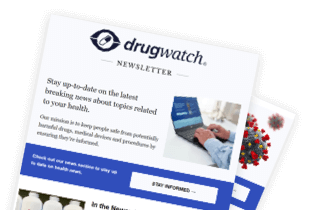 Long Term Side Effects of Cymbalta
Most Cymbalta side effects, including severe adverse reactions like drug-induced liver injury (DILI), are reversible with proper treatment. There are examples of long term side effects of Cymbalta, however.
Weight gain can occur for some patients, especially people prescribed Cymbalta in combination with other medications. Research published in May 2021 found that veterans taking duloxetine with pregabalin to treat neuropathy had increased rates of weight gain.
Neuropathy patients experience muscle weakness as a result of nerve damage or dysfunction, making exercising to lose weight challenging. Significant weight gain can increase risk of long-term health conditions such as coronary artery disease and cancer.
For adults 65 years or older, dizziness increased rates of falls, according to a May 2019 study. Injuries from falls can have long-term health consequences for geriatric patients.
Some potential long term effects require more study. A May 2020 report in The Psychiatric Journal notes, "Well-designed pharmaco-epidemiological studies evaluating the causal relationship between long-term use of duloxetine and cardiovascular disease is still necessary."
Typically side effects diminish as patients adjust to the medication. Many patients can successfully take Cymbalta long term without complications. But protracted withdrawal syndrome from Cymbalta, as with other antidepressants, can be long-lasting, especially after long-term use.
Cymbalta Withdrawal
Cymbalta addiction is a common problem, according to a research paper on duloxetine and its potential damage to the nervous system published in May 2020. The paper explained addiction is common with most psychoactive antidepressants.
Withdrawal symptoms can occur both when patients taper or completely stop taking it. Withdrawal symptoms can be managed with help from a doctor.
The most common withdrawal symptom reported for Cymbalta is nausea. Some people experience more severe and longer lasting protracted withdrawal symptoms.
Reported Cymbalta withdrawal symptoms include:
Anxiety
Depression
Emerging suicidality
Agitation
Headache
Fatigue
Dizziness
Brain Zaps (electrical shock sensations in the brain)
Visual changes
Muscle aches
Tremor
Diarrhea
Nausea
Sleep problems
Cognitive impairment
A qualitative analysis published December 2020 noted, "It is now suspected that antidepressant withdrawal syndrome is more common and severe than earlier presumed, affecting roughly 30–50% of those who attempt to stop their treatment."
The authors also noted protracted withdrawal syndrome can be debilitating for some patients and pointed to the link between withdrawal and suicide.
Cymbalta Tapering Timeline
Those looking to stop taking Cymbalta should follow a tapered approach under the guidance of a doctor. An individual's personal Cymbalta tapering timeline should be customized for their specific situation.
Medical history, current dosage, amount of time taking duloxetine and any reactions they've had to Cymbalta should be discussed with their doctor.
Broad guidelines suggest tapering in increments of 30 mgs, progressing from a 120 mg dose to 90 mgs to 60 mgs, etc. Depending on a patient's reaction to each dose reduction, the amount and time between changes can be adjusted.
Cymbalta's label states: "If the decision has been made to discontinue treatment, medication should be tapered, as rapidly as is feasible, but with recognition that discontinuation can be associated with certain symptoms."
Serious Side Effects and Warnings
Most serious side effects are rare and reversible. Some of the most serious side effects are related to drug interactions, alcohol use and co-existing medical conditions.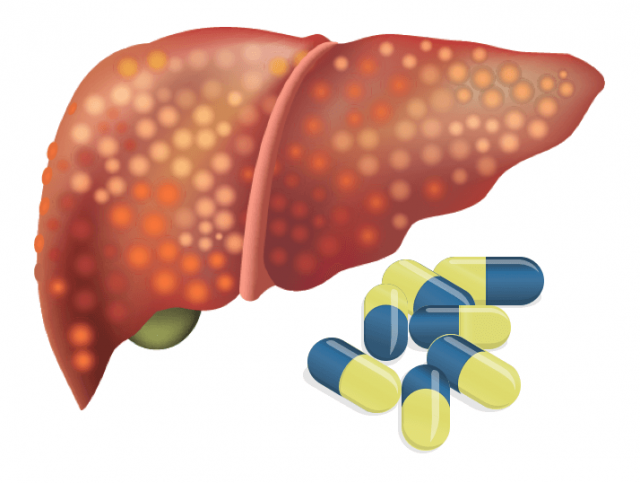 A March 2021 case report of a 43-year-old woman who was admitted to the hospital for acute liver failure demonstrates that while drug induced liver injury (DILI) is rare, it has been linked to use of Cymbalta. The patient was negative for viral and bacterial causes of liver failure and had no prior history of hepatic or liver diseases.
Between 2005 and 2017, the U.S. Food and Drug Administration issued several warnings regarding serious side effects, including the particular dangers of liver injury for heavy drinkers. The FDA advises against prescribing Cymbalta for patients who are heavy drinkers or have chronic liver disease.
Serious side effects include:
Gastrointestinal bleeding: Also referred to as "abdominal bleeding," this symptom was prevalent enough among patients taking antidepressants like Cymbalta to prompt the FDA to require it be listed on product labeling.
Liver injury: As noted above, drug induced liver injury, liver damage and failure and hepatotoxicity (toxic liver disease) are rare, but serious side effects.
Serotonin Syndrome: The FDA required warnings about duloxetine's link to increased levels of accumulated serotonin in the body that can result in agitation, palpitations and changes in blood pressure. There have even been reports of hallucinations, coma and suicidal ideation.
Skin reactions: Skin reactions can include rash and even hair loss. Hair loss and other skin conditions typically were reversible.
Glaucoma: While exceptionally rare, there have been reported cases of duloxetine-induced bilateral acute angle-closure glaucoma. One patient in a report published in 2017 developed glaucoma within 15 days of beginning Cymbalta.
The FDA required Cymbalta to add a black box warning regarding the increased risk of suicidal ideation while taking Cymbalta. All SNRI and SSRI antidepressants are required to carry this warning in their labeling information. A black box warning is the FDA's strongest warning.
Suicidal ideation risk increases with interactions with other medications and the use of alcohol or drugs. For anyone experiencing thoughts of suicide, please contact your doctor or a crisis line immediately.
Feeling Hopeless? Get Help Now.
Black Box Warning for Suicide Risk
Cymbalta carries a black box warning stating that antidepressants increased the risk of suicidal thoughts and behavior in children, adolescents and young adults in short-term studies. A black box warning is the FDA's strongest warning, and the agency requires manufacturers to include this warning in the labeling information for all selective serotonin reuptake inhibitor (SSRI) and SNRI medications.
"In patients of all ages who are started on antidepressant therapy, monitor closely for worsening, and for emergence of suicidal thoughts and behaviors."
Some patients also reported that discontinuing the drug has led to developing suicidal thoughts. During clinical trials, a 19-year-old patient who was being weaned off the drug killed herself in an Eli Lilly laboratory, The Associated Press reported. Nearly 20 percent of the remaining participants dropped out of the trial within a month.
New users should be aware of these dangers when they receive prescriptions for Cymbalta.
"In patients of all ages who are started on antidepressant therapy, monitor closely for worsening, and for emergence of suicidal thoughts and behaviors," the drug's label reads.
Pregnancy and Breastfeeding Risks
Women taking Cymbalta for depression, stress urinary incontinence (SUI) or other conditions should be aware of potential dangers of taking the drug while pregnant. Adverse effects have occurred in testing of pregnant animals, and the risk cannot be ruled out in humans.
A 2013 analysis of data from the Lilly Safety System database identified 90 abnormal outcomes in 233 pregnancies with "known pregnancy outcomes."
These outcomes included 41 spontaneous abortions, 25 post/perinatal conditions and 19 premature births. But Dr. Sharon L. Hoog and other authors of the study concluded that these rates were consistent with abnormalities in the general population. It's important to note that Eli Lilly conducted the study, and the authors recognized limitations of the data.
Regardless, you should to talk to your doctor if you are pregnant or may become pregnant during Cymbalta use. Breastfeeding while using the drug is not recommended.
Please seek the advice of a medical professional before making health care decisions.
Share This Page:
How can we improve this page?
Thank You for Your Feedback
We appreciate your feedback. One of our content team members will be in touch with you soon.
We appreciate your feedback. One of our content team members will be in touch with you soon.
Who Am I Calling?
Calling this number connects you with a Drugwatch representative. We will direct you to one of our trusted legal partners for a free case review.
Drugwatch's trusted legal partners support the organization's mission to keep people safe from dangerous drugs and medical devices. For more information, visit our partners page.