Debilitating electric shock sensations, extreme mood swings, and physical and neurological problems are the potential effects of discontinuing use of the antidepressant Cymbalta, according to the U.S. Food & Drug Administration (FDA).
Known as Cymbalta discontinuation syndrome, these symptoms can be severe and extend for weeks or even months. They can affect employment and personal relationships and can cause hospitalization. Some patients have even expressed fear that getting off of Cymbalta would lead to effects more damaging than what prompted its initial use.
The FDA has documented Cymbalta withdrawal trauma, finding thousands of online posts from former users.
"My Doctor didn't know or she didn't tell me that going off Cymbalta would be a serious life challenge. Perhaps there are patients that do not have the withdrawal side effects...but I sort of can't imagine it."
Brain Zaps and Other Symptoms of Cymbalta Discontinuation Syndrome
More patients suffered from sometimes debilitating effects after stopping use of Cymbalta compared with other drugs in the same class, according to data collected by the FDA. Perhaps the worst of the symptoms is electric shock sensations called brain zaps. Patients describe these zaps as excruciating headaches that occur alongside bouts of nausea and dizziness. Some are so severe that patients cannot go to work.
Other reported Cymbalta withdrawal symptoms include:
Nightmares
Headache
Fatigue
Vomiting
Insomnia
Anxiety
Vertigo
Irritability
A 2017 analysis of adverse event reports to the FDA the previous calendar year showed 888 reports of withdrawal events for Cymbalta. That was the largest number for any antidepressant affecting serotonin receptors. The analysis by the Institute for Safe Medication Practices found that drugs with a short half-life, the time it takes a medicine to lose half its effectiveness in the body, were responsible for the most reports. Cymbalta has a very short half-life of about 12 hours.
"Clinical discontinuation studies of antidepressants with shorter half-lives showed 46%-78% of patients experienced two or more symptoms."
FDA Assessment of Cymbalta Withdrawal
A 2009 FDA report said quitting Cymbalta could result in "injury, distress and life management impacts." Furthermore, the FDA found that Eli Lilly, the company that manufactures Cymbalta, did not provide sufficient information to warn consumers of the severity of withdrawal symptoms.
In its report, the agency made several findings regarding Eli Lilly and Cymbalta withdrawal. These findings include:
Cymbalta discontinuation syndrome is "more severe and much more widespread" than Eli Lilly acknowledged. The report documented 1,440,000 Google search hits for "Cymbalta" and "Withdrawal," compared to 562,000 and 538,000 for Paxil and Effexor, respectively.
Eli Lilly sales representatives and marketing materials don't "adequately inform physicians about the likelihood and severity" of the syndrome, preventing patients from making a fully informed choice to take the drug. The FDA said "this is a process flaw — there is no excuse for it."
The company's direct-to-consumer advertising is misleading related to the probability, severity and complexity of the drug's discontinuation. Patients are not fully informed about all potential side effects, the FDA concluded.
Eli Lilly has not developed or fielded a clinically proven protocol for safely discontinuing Cymbalta. The company does not offer small dose Cymbalta formulations to facilitate tapering off the drug.
The report put forth multiple objectives, including requiring Eli Lilly to develop and publicize a clinically proven Cymbalta discontinuation protocol. Echoing some of the FDA's claims, patients who suffered withdrawal symptoms are filing Cymbalta lawsuits against Eli Lilly.
What the Cymbalta Label Says About Discontinuation
The Cymbalta label advises consumers to "gradually reduce dosage to avoid discontinuation symptoms." According to the label, discontinuation may result in symptoms including dizziness, headache, nausea, diarrhea, paresthesia, irritability, vomiting, insomnia, anxiety, hyperhidrosis and fatigue.
"If the decision has been made to discontinue treatment, medication should be tapered, as rapidly as is feasible, but with recognition that discontinuation can be associated with certain symptoms,"
The label goes on to tell doctors to consider putting patients back on Cymbalta if they have symptoms, and "continue decreasing the dose but at a more gradual rate."
However, some patients still reported severe symptoms even when being weaned off the drug.
Cymbalta Withdrawal Studies
Some experts say the significant danger associated with getting off Cymbalta, coupled with other potential side effects, suggests the risks of the medication may outweigh possible benefits.
Cymbalta Findings
A finding in 2009 concluded the drug's risks outweighed its benefits because of these severe side effects.
The French medical journal Prescrire released findings in 2009 of a study that concluded that the drug's risks outweighed its benefits because of these severe side effects. The study compared Cymbalta to other treatments for depression and anxiety, and it recommended that health care professionals avoid prescribing the drug altogether.
QuarterWatch, a nonprofit reporting service for the Institute for Safe Medication Practices, also noted potential dangers. In the first quarter of 2012, it reviewed 48 FDA event reports of serious withdrawal symptoms ranging from appetite changes and blackouts to suicidal thoughts. The service found a disparity in warning communications reflecting the severity of these symptoms to users of the drug. Many cases required hospitalization, and some symptoms persisted weeks after drug discontinuation.
44.3 Percent Experienced Adverse Effects
An earlier study published in 2005 assessed the efficacy and safety of duloxetine, the generic name for Cymbalta, in the treatment of major depressive disorder (MDD). Researchers analyzed data from six short-term treatment trials in which treatment was stopped abruptly.
Patients who rapidly stopped using duloxetine reported dizziness, nausea, headache, paresthesia (tingling or prickling feelings on the skin), vomiting, irritability and nightmares "significantly more frequently" compared with patients who had been given a placebo. In fact, 44.3 percent of patients who had used duloxetine reported discontinuation-emergent adverse events (DEAEs), and only 22.9 percent of patients given the placebo reported such effects.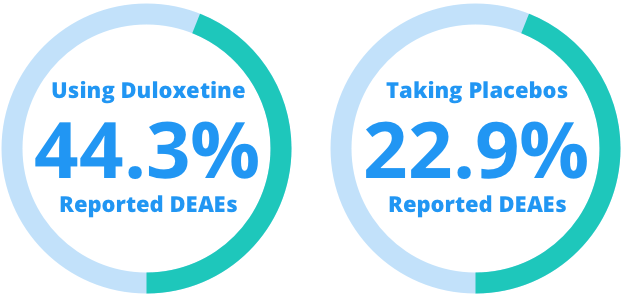 Cymbalta Side Effects and Warnings
While there is a significant danger associated with getting off Cymbalta, there is also the potential for negative effects while taking the drug. These can include liver damage, skin reactions, eye problems, abnormal bleeding and a potentially fatal condition called serotonin syndrome.
Over the years, the FDA has required safety updates to the drug's label and has warned about the severe side effects linked to Cymbalta use. In addition, the agency requires labels of antidepressant drugs, including Cymbalta, to feature a black box warning, the agency's strongest warning, regarding suicidal thoughts.
Severe Side Effects of Cymbalta
Sadly, users of Cymbalta have also suffered serious, and at times fatal, side effects. The drug may cause seizures or convulsions, manic episodes, changes in blood pressure and falls. And it can be life-threatening when used simultaneously with other central nervous system (CNS) stimulants.
According to Cymbalta's label, other conditions include:
---
Hepatotoxicity
Chemicals from Cymbalta may cause liver damage. In some cases, this has been fatal. Symptoms may include itching, right upper abdominal pain, dark urine, yellow skin or eyes, enlarged liver and increased liver enzymes.
In October 2005, the FDA widened its warnings on Cymbalta saying the drug should not be prescribed for heavy drinkers or people with chronic liver disease.
"Postmarketing reports of liver injury (including hepatitis and cholestatic jaundice) suggest that patients with pre-existing liver disease who take duloxetine may have an increased risk for further liver damage," the FDA said in a warning letter at the time.
---
Severe Skin Reactions
Cymbalta may cause serious skin reactions, including Stevens-Johnson Syndrome, a serious skin and mucous membrane disorder. These reactions could require hospitalization and may be life-threatening. Users may need to stop Cymbalta treatment as a result. Skin blisters, peeling rash, sores in the mouth, hives or any other allergic reactions may indicate a serious skin reaction.
Skin reactions can be a side effect of any antidepressant. A 2014 study in the journal Advances in Dermatology and Allergology said that the conditions can range from mild, drug-induced cases to "dangerous and life-threatening generalized systematic reactions."
"[T]he patient has to be aware of symptoms, which may be a sign of developing hypersensitivity to a specific drug as severe skin complications belong to the spectrum of its adverse drug reactions," researchers wrote.
---
Serotonin Syndrome
Serotonin Syndrome is a potentially fatal condition that occurs when a patient takes medications that cause high levels of the chemical serotonin to accumulate in the body. Patients should avoid taking other drugs that increase serotonin levels during Cymbalta use. Symptoms of this condition include agitation, hallucinations, coma or other changes to mental status. Coordination problems, muscle twitching, racing heartbeat, or high or low blood pressure are also signs of this syndrome.
A 2008 article in the journal Canadian Family Physician reported drug interactions were an "important factor" in people developing the condition. Drug interactions between Cymbalta and other drugs a patient takes can lead to serotonin syndrome and may occur shortly after a patient starts taking the drug.
"Serotonin syndrome is increasingly common but not well recognized by physicians," Dr. Christopher Frank wrote. "Increased awareness and monitoring of patients beginning treatment with antidepressants can decrease the risk of worsening anxiety, agitation, and possibly suicide.
In 2017, the FDA required a change to Cymbalta's warning label to include information on serotonin syndrome.
Eye Problems
Some Cymbalta users are at an increased risk of mydriasis, or dilation of the pupil. Cymbalta is not suitable for patients with uncontrolled narrow-angle glaucoma. The drug can cause eye pain, changes in vision and swelling or redness in or around the eye.
Several medications, including antidepressants such as Cymbalta, can cause narrow-angle (also called acute-closure) glaucoma, a condition that is considered an ophthalmic emergency and can lead to blindness if left untreated. A 2015 case study by three University of Florida researchers described a patient who developed acute-angle glaucoma (ACG) just two days after starting Cymbalta. She required a procedure called laser iridotomy, cutting a hole in each eye to drain fluid and correct the problem.
"Because the SNRIs, including duloxetine, and SSRIs are commonly used in the management of depression or chronic pain, caution is warranted with the use of these drugs in patients with risk factors for ACG," the researchers wrote in the journal Annals of Pharmacotherapy.
---
Abnormal Bleeding
Antidepressant medicines, including Cymbalta, may increase the risk of bleeding or bruising. The risk is greater if a patient takes aspirin, a nonsteroidal anti-inflammatory drug such as ibuprofen or naproxen, or the blood thinner warfarin (Coumadin, Jantoven).
By 2007, the FDA had received 170 unique postmarketing reports of bleeding among patients taking Cymbalta. It called for "abnormal bleeding" warnings to be added to SSRI and SNRI labels. The label warns that bleeding reports have ranged from simple bruising to "life-threatening hemorrhages."
"Patients should be cautioned about the risk of bleeding associated with the concomitant use of CYMBALTA and NSAIDs, aspirin, or other drugs that affect coagulation," the Cymbalta label warns.
---
Low Blood Pressure, Loss of Consciousness
In 2014, the FDA required that a warning of orthostatic hypotension and the risk of falls be added to Cymbalta's label. Orthostatic hypotension is a sudden drop in blood pressure while a person stands up. It can cause a loss of consciousness, called syncope, and patients can suffer injuries from subsequent falls.
"Orthostatic hypotension and syncope have been reported with therapeutic doses of Cymbalta. Syncope and orthostatic hypotension tend to occur within the first week of therapy but can occur at any time during Cymbalta treatment, particularly after dose increases," the warning added to Cymbalta's label reads.
---
Common Side Effects of Cymbalta
Possible negative effects of Cymbalta may start during treatment as well as after a patient stops treatment.
The most common side effects of Cymbalta include: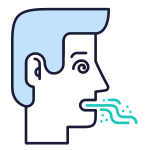 Nausea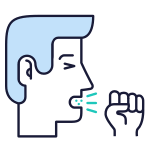 Dry mouth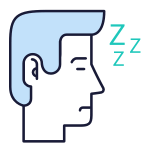 Sleepiness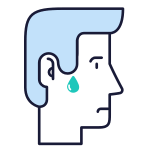 Fatigue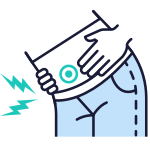 Constipation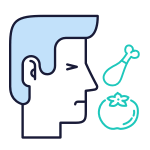 Loss of appetite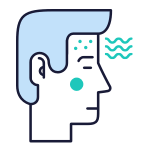 Increased sweating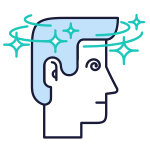 Dizziness
According to the National Library of Medicine, Cymbalta may also cause:
Changes in sexual desire or ability
Diarrhea
Difficulty urinating
Dizziness
Drowsiness
Headache
Heartburn
Increased urination
Muscle pain or cramps
Night sweats
Stomach pain
Uncontrollable shaking of a part of the body
Vomiting
Weakness
Black Box Warning for Suicide Risk
Similar to other antidepressants, Cymbalta has a black box warning about suicidal thoughts. A black box warning is the FDA's strongest, and the FDA requires manufacturers to include this warning in the labeling information for all selective serotonin reuptake inhibitor (SSRI) and serotonin-norepinephrine reuptake inhibitor (SNRI) medications.
According to the warning, antidepressants like Cymbalta increased the risk of suicidal thoughts and behavior in children, adolescents and young adults in short-term studies.
One of the earliest red flags of a potential suicide side effect happened during the Cymbalta clinical trials. A participant in a heart effect trial killed herself in an Eli Lilly laboratory. Nearly 20 percent of the remaining participants dropped out of the trial within a month.
"In patients of all ages who are started on antidepressant therapy, monitor closely for worsening, and for emergence of suicidal thoughts and behaviors."
Some patients also report that discontinuing Cymbalta has led to developing suicidal thoughts. New users should be aware of these dangers when they receive prescriptions for Cymbalta.
Pregnancy Risk
Women taking Cymbalta for depression, stress urinary incontinence (SUI) or other conditions should be aware of the danger of taking Cymbalta while pregnant. The FDA has approved several different uses of Cymbalta beyond treating depression. These include fibromyalgia and certain kinds of pain. The drug is in the pregnancy risk category C, indicating that adverse effects occurred in testing of pregnant animals and the risk cannot be ruled out in humans.
Pregnant women taking SSRIs and SNRIs face increased risks of complications, which can result in newborn fatalities.
These complications include:
Birth defects

These can include persistent pulmonary hypertension of the newborn, which damages a newborn's lungs and heart.

Anencephaly

This condition impairs brain development.
Report on Cymbalta and Pregnancy
Doctors used data from the Lilly Safety System and the FDA Adverse Events Reporting System to complete a safety surveillance report on Cymbalta and pregnancy. Looking at a record of 233 pregnancies, there were 90 with abnormal outcomes. These outcomes included 41 spontaneous abortions, 25 post/perinatal conditions and 19 premature births.
It's important to talk to your doctor if you are pregnant or may become pregnant during Cymbalta use. Breastfeeding while using the drug is not recommended.
Cymbalta Warnings and Studies Around the World
According to the Citizens Commission on Human Rights (CCHR), an international mental health watchdog, drug regulatory agencies in the European Union, the U.S., Australia and the U.K. have issued at least 13 warnings regarding Cymbalta.
Some warnings cite more than one side effect. The warnings include:
8 warnings on Cymbalta causing suicidal thoughts/behavior
3 warnings on Cymbalta causing Serotonin syndrome
2 warnings on Cymbalta causing aggression/hostility
1 warning on Cymbalta causing birth defects
1 warning on Cymbalta causing death
In addition, there have been at least two studies in the U.S. regarding Cymbalta causing violence and sexual dysfunction, according to the CCHR.
In 2001, for example, University of Virginia researchers studied the prevalence of sexual dysfunction among antidepressant users and found Cymbalta and other SNRIs were associated with a higher rate of sexual dysfunction.
Study findings
A 2010 study by Thomas J. Moore and colleagues found Cymbalta was associated with a disproportionate number of reports of violence toward others.
"Acts of violence toward others are a genuine and serious adverse drug event associated with a relatively small group of drugs," according to the study published by PLOS ONE.
Antidepressants with serotonergic effects, such as Cymbalta, were among "the most strongly and consistently implicated drugs," the study found.
Please seek the advice of a medical professional before making health care decisions.
How helpful was this page?
How can we improve this page?
How can we improve this page?