Cymbalta Side Effects & Withdrawal Symptoms
The most serious side effects caused by the antidepressant medication Cymbalta (duloxetine) include abdominal bleeding and liver injury. But stopping the drug suddenly may cause withdrawal symptoms such as anxiety, agitation and suicidal thoughts.
Common Side Effects of Cymbalta (Duloxetine)
The most common side effects of Cymbalta are nausea, headache, dry mouth and sleepiness, but more serious side effects may occur. A 2021 review of Cymbalta clinical trials found that participants who took the drug were more likely to experience common side effects than those who took a placebo. But people who take Cymbalta and don't participate in drug trials also routinely report these side effects.
Selective serotonin and norepinephrine reuptake inhibitors (SNRIs) such as Cymbalta and selective serotonin reuptake inhibitors (SSRIs) are the most commonly prescribed antidepressants for major depression. Unfortunately, almost all can cause these side effects, leading many people to want to stop taking them.
The most common side effects associated with Cymbalta (duloxetine) are:
Constipation
Decreased appetite
Diarrhea
Dizziness
Dry mouth
Fatigue
Heartburn
Increased urination
Insomnia
Intestinal gasMuscle pain or cramps
Nausea
Sexual dysfunction
Stomach pain
Sweating
Vomiting
Weight changes
Some of these side effects tend to accompany one another. For example, people who experience vomiting and stomach pain may lose weight as a result.
Serious Cymbalta Side Effects and Warnings
Cymbalta can have serious side effects, often related to drug interactions, alcohol use and coexisting medical conditions. However, most are rare and reversible.
A March 2021 case report of a 43-year-old woman admitted to the hospital for acute liver failure while taking Cymbalta shows that drug-induced liver injury is a potential side effect of duloxetine. The patient was negative for viral and bacterial causes of liver failure and had no prior history of hepatic or liver diseases.
Cymbalta may cause enlarged liver and increased liver enzymes.
Between 2005 and 2017, the U.S. Food and Drug Administration issued several warnings regarding the serious side effects of Cymbalta, including the dangers of liver injury for heavy drinkers. As a result, the FDA advises against prescribing Cymbalta for heavy drinkers or chronic liver disease patients.
Serious Cymbalta side effects include:
Allergic Reactions: Some people are allergic to one or more ingredients in Cymbalta. Symptoms of an allergic reaction include fever, hives and difficulty breathing.
Gastrointestinal Bleeding: Also referred to as "abdominal bleeding," this side effect is prevalent enough to be listed as a warning on Cymbalta's label. People experiencing gastrointestinal bleeding may feel weak and tired or notice bright red or dark tarry blood in their stool.
Glaucoma: There have been a handful of cases of duloxetine-induced bilateral acute angle-closure glaucoma. One person observed in a 2017 report developed glaucoma within 15 days of beginning Cymbalta.
Hyponatremia: Low blood sodium is a severe condition in which salt in your blood becomes severely diluted. Symptoms include confusion, headache, seizures and coma.
Liver Injury: Drug-induced liver injury, liver damage, liver failure and hepatotoxicity (toxic liver disease) are rare but serious.
Serotonin Syndrome: Studies link duloxetine to increased levels of serotonin in the body that can result in agitation, heart palpitations and changes in blood pressure.
Skin Reactions: Skin reactions include rashes and hair loss. These problems are usually reversible.
Cymbalta also may cause a severe allergic reaction called anaphylaxis. Symptoms of anaphylaxis include rashes, low blood pressure, nausea and vomiting and a weak but fast pulse. Seek emergency medical treatment immediately if you experience any symptoms of anaphylaxis.
You shouldn't take Cymbalta if you drink alcohol in large quantities, if you have an existing liver condition, if you already have high serotonin levels or if you also take a blood thinner.
Cymbalta Black Box Warning for Suicide Risk
Like most antidepressants, Cymbalta may trigger suicidal thoughts and behavior in children, adolescents and adults under the age of 24. Therefore, patients should be monitored closely for changes in mood and behavior and the emergence of such symptoms.
Some people who take duloxetine also develop suicidal thoughts when they stop taking it. The FDA requires manufacturers to include a black box warning detailing these side effects in the labeling information for all SSRI and SNRI medications. People who have new prescriptions for Cymbalta should be aware of these warnings.
If you experience suicidal thoughts, contact your doctor or a crisis line immediately. You can reach the National Suicide Hotline at 1-800-273-8255 or the Crisis Textline by texting "HELLO" to 741741.
Advertisement
Real Therapy, Done Online
BetterHelp offers flexible scheduling so you can make time for therapy in between meetings, classes, child care, and more. Get 20% off your first month.
Get Started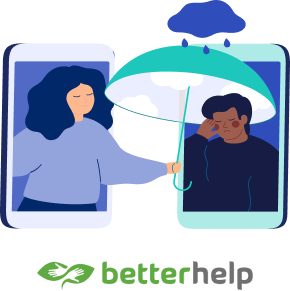 Pregnancy and Breastfeeding Risks Linked to Cymbalta Use
Cymbalta can be harmful during pregnancy. A 2022 study in Current Research in Toxicology found changes to the BeWo cells that stimulate the placenta, including duloxetine-induced toxicity and reduced viability. These changes may hurt the fetus during development.
Clinical data shows that breastfeeding while taking Cymbalta is safe for babies. Although tiny amounts of the drug pass to infants during breastfeeding, researchers observed no adverse side effects in babies breastfed by mothers on Cymbalta.
Talk to your doctor if you're pregnant or plan to become pregnant while taking Cymbalta. The benefits of taking Cymbalta may be worth the risks. Only you and your doctor can decide if this is the case for you.
Long-Term Effects of Cymbalta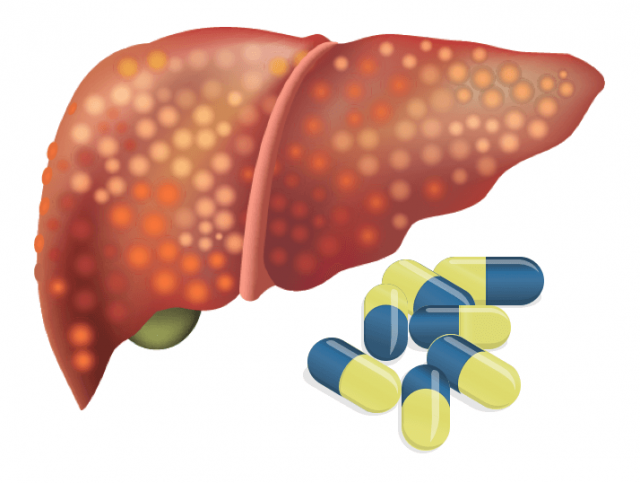 A few side effects of Cymbalta cause long-term issues, including later in life. This is especially true for people who take the medication as children.
For example, people who gain significant amounts of weight may be at greater risk of developing conditions such as coronary artery disease and cancer.
Long-term effects of Cymbalta include:
Increased Risk of Cardiovascular Disease: People taking Cymbalta are more likely to develop cardiovascular disease. Physicians would like more research to determine if this is a direct side effect of the drug.
Increased Risk of Falls in Elderly People: Older adults who experienced dizziness because of duloxetine were more likely to suffer a fall than those not on the drug, according to a May 2019 study.
Stunted Growth in Children: Duloxetine may cause weight loss and poor growth in children. Monitor your child's weight while they are taking the drug.
Weight Gain: Cymbalta causes some people to gain weight, especially if they take it with other medications. Research published in May 2021 found that veterans taking duloxetine with pregabalin to treat neuropathy had increased rates of weight gain.
Side effects usually go away as people adjust to Cymbalta. However, withdrawal symptoms can be long-lasting, especially for those who have taken the medication for a long time.
Cymbalta Withdrawal
Cymbalta dependence is a common problem. According to a 2020 research paper, dependence is common with most psychoactive antidepressants.
Withdrawal symptoms can occur when patients taper or discontinue the medication. Your doctor can help you manage withdrawal symptoms safely.
The most common withdrawal symptom reported for Cymbalta is nausea. However, some people experience more severe and longer-lasting withdrawal symptoms.
Reported Cymbalta withdrawal symptoms include:
Agitation
Anxiety
Brain zaps (electrical shock sensations in the brain)
Cognitive impairment
Depression
Diarrhea
Dizziness
Fatigue
Headache
Increased occurrence of suicide
Muscle aches
Nausea
Sleep problems
Tremor
Visual changes
A qualitative analysis published in 2020 noted: "It is now suspected that antidepressant withdrawal syndrome is more common and severe than earlier presumed, affecting roughly 30%-50% of those who attempt to stop their treatment." It reported that some people experience debilitating withdrawal symptoms, pointing to the link between withdrawal and suicide.
If you want to stop taking Cymbalta, contact your doctor. Your physician can determine a safe tapering timeline based on your needs and medical history.
Advertisement
Professional Therapy, Done Online
A licensed therapist with BetterHelp can provide professional support and guidance, on your schedule. Sign up and get matched in as little as 48 hours.
Get Started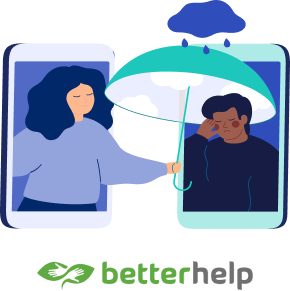 Please seek the advice of a medical professional before making health care decisions.
Share This Page:
How can we improve this page?
Thank You for Your Feedback
We appreciate your feedback. One of our content team members will be in touch with you soon.
We appreciate your feedback. One of our content team members will be in touch with you soon.
Who Am I Calling?
Calling this number connects you with a Drugwatch representative. We will direct you to one of our trusted legal partners for a free case review.
Drugwatch's trusted legal partners support the organization's mission to keep people safe from dangerous drugs and medical devices. For more information, visit our partners page.