Cymbalta Uses
First approved as an antidepressant, Cymbalta also provides pain relief. The drug targets neurochemicals involved in the regulation of both mood and pain.
Eli Lilly developed Cymbalta as a successor to its highly successful Prozac. Cymbalta became Lilly's biggest-selling drug at one time, leading a neurosciences division responsible for more than one-fifth of Lilly's revenues.
Antidepressants had been used to treat pain for years before Cymbalta. But after research in the late 1990s showed that Cymbalta could be effective at controlling pain, Lilly pursued opportunities to market it for the treatment of certain types of chronic pain alongside its treatment of depression.
The U.S. Food and Drug Administration (FDA) has approved Cymbalta to treat the following conditions:
Major Depressive Disorder
Diabetic Peripheral Neuropathy
Generalized Anxiety Disorder
Fibromyalgia
Chronic Musculoskeletal Pain
Cymbalta carries a "black box" warning on its label saying the drug may cause suicidal thoughts or behavior. Black box warnings are the most serious the FDA may require drugs to carry. Thousands of people have filed Cymbalta lawsuits over this and other side effects. Eli Lilly settled some, but courts have dismissed most of the cases.
Using Cymbalta to Treat Pain
As with depression, no one is quite sure exactly why antidepressants help the body feel relief from pain. But scientists believe that the same neurochemicals regulate both pain and mood.
Along with other Serotonin–norepinephrine reuptake inhibitors (SNRIs), Cymbalta, targets levels of serotonin and norepinephrine – two chemicals that are believed to help nerve cells communicate with one another. Scientists believe low levels of these chemicals may cause depression and they also believe the two chemicals — called neurotransmitters — may also affect how a person feels pain.
"There's some degree of an emotional component to pain. For example, if you're feeling really good, you might not notice your finger's cut. If you're feeling more morose, it's probably going to be bit more of a stronger sensation."
Christiansen said it doesn't appear that SNRIs affect nerve receptors at the source of the pain, but appear to be affecting the way the brain processes the sensation. This may be in part because of the way Cymbalta interacts with pain messages traveling to and from the brain along the body's pain pathways.
Pain pathways are categorized as either ascending pathways, those running from the point of pain to the brain, and descending pathways, those running from the brain into the dorsal horn of the spinal cord. The dorsal horn receives certain sensory information from the body.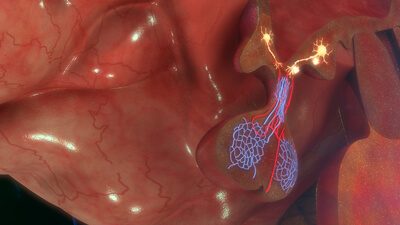 For a person to feel pain, the cause of the pain, called stimuli, must send a signal up the ascending pathway. The brain interprets and experiences the pain, but is also able to modulate pain signals. The brain can either amplify or lower the pain signals.
Serotonin and norepinephrine are believed to be involved in lowering the intensity of pain signals on this descending pathway. It is believed that Cymbalta's ability to increase levels of both chemicals allows the brain to better control the pain.
Even if taken to treat pain, patients should not stop Cymbalta suddenly. Doing so can result in serious and sometimes life-threatening withdrawal symptoms. Stopping Cymbalta therapy should only be done under the close supervision of a medical professional.
Advertisement
Professional Therapy, Done Online
A licensed therapist with BetterHelp can provide professional support and guidance, on your schedule. Sign up and get matched in as little as 48 hours.
Get Started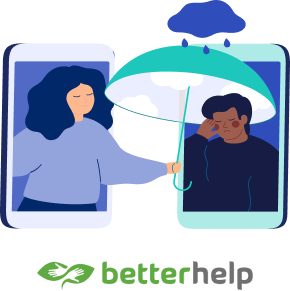 Cymbalta Use Approved to Treat Major Depressive Disorder
The FDA first approved Cymbalta to treat major depressive disorder (MDD) on August 4, 2004. MDD is also called clinical depression or just simply depression. It is a persistent feeling of sadness and a loss of interest. It is a common but serious mood disorder and can cause severe symptoms that can affect how a person thinks or feels. It can also interfere with a person's daily routine, disrupting how a person eats, sleeps or works.
Symptoms of Major Depressive Disorder
There is a lengthy list of symptoms for depression, but not everyone who suffers from depression experiences every symptom. Left untreated, MDD episodes can last between six to 18 months.
The National Institute of Mental Health lists symptoms of depression as:
A persistent sad, anxious or "empty" mood
Aches or pains, including headaches, cramps or digestive problems without a clear physical cause and that do not ease with treatment
Changes in appetite or weight
Difficulty concentrating, remembering or making decisions
Difficulty sleeping, including waking too early or oversleeping
Fatigue or decreased energy
Feelings of guilt, helplessness or worthlessness
Feelings of hopelessness or pessimism
Irritability
Loss of interest or pleasure from hobbies and activities, including family life or sex
Moving or talking more slowly
Restlessness, difficulty sitting still
Suicidal thoughts or attempts
Thinking about death
Anyone experiencing some of these symptoms most of the day, nearly every day for at least two weeks may be experiencing depression.
How Cymbalta Use Treats Major Depressive Disorder
The physical mechanics of what causes MDD and the precise mechanism Cymbalta and other SRNIs use to treat it are not fully understood by science. Cymbalta is believed to delay the body's reabsorption of two neurotransmitters — serotonin and norepinephrine. Neurotransmitters are chemicals which allow nerve cells in the brain to communicate with one another. Scientists believe that the extra time the neurotransmitters continue connecting the nerve cells may reduce the effects and symptoms of depression.
Study findings
A pair of studies in 2007 found that while Cymbalta was effective at treating MDD, a sizable percentage of patients taking it reported an adverse event.
Approximately 10 percent of the 1,139 patients with MDD in placebo-controlled trials discontinued treatment due to the side effects of Cymbalta, compared with 4 percent of the 777 patients receiving placebo, the researchers wrote. "The most common [adverse events] experienced by and more commonly reported by duloxetine than by placebo-treated patients with MDD were nausea, dry mouth, constipation, decreased appetite, fatigue, somnolence, and increased sweating," the report said.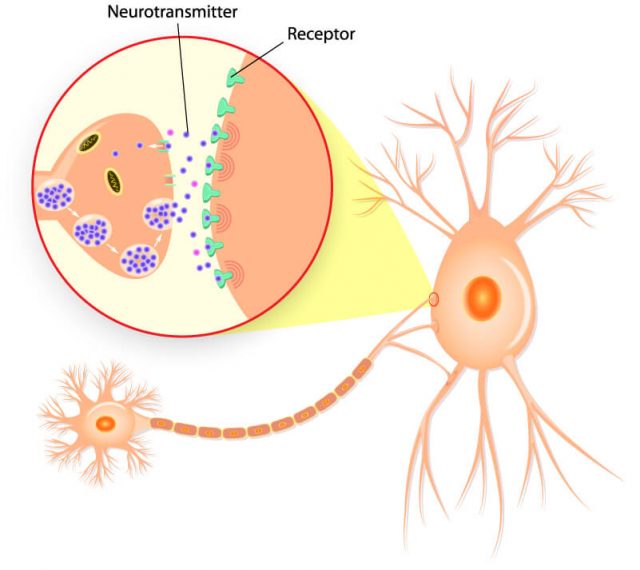 FDA Approves Cymbalta to Treat Diabetic Peripheral Neuropathy
On September 7, 2004, just a little over a month after the FDA first approved Cymbalta to treat MDD, the agency approved the drug for the treatment of diabetic peripheral neuropathy — severe pain associated with diabetes. Diabetic peripheral neuropathy may affect up to five million Americans. Cymbalta was the first FDA-approved treatment for the condition. One 2022 research report noted that, for chemotherapy-induced peripheral neuropathy, costs of duloxetine varied from $12 (generic) to $529 (brand name).
Peripheral neuropathy affects the extremities, including:
Toes
Feet
Legs
Hands
Arms
High blood sugar in people with diabetes can injure nerve fibers throughout the body. Peripheral neuropathy is the most common type of diabetic neuropathy and affects the extremities.
Feet and hands are usually affected before legs and arms. The damage can take years to develop and symptoms may go unnoticed for years.
Symptoms of Diabetic Peripheral Neuropathy
Symptoms can vary depending on which nerves diabetic peripheral neuropathy attacks. Some people may develop the condition without experiencing any symptoms. While many patients may not realize they have symptoms, a doctor may be able to tell.
The National Institutes of Health (NIH) says symptoms can involve sensory, motor and involuntary nervous systems.
The NIH says symptoms of diabetic peripheral neuropathy may include:
Blistering on numb parts of the foot
Changes in the way a person walks
Extreme sensitivity to touch, even light touch
Loss of balance and coordination
Loss of reflexes, especially at the ankle
Muscle weakness
Numbness or insensitivity to pain or temperature
Onset of foot deformities
Sharp pains or cramps
Tingling, burning, or prickling sensations
Cymbalta (duloxetine) and the anticonvulsant Lyrica (pregabalin) are FDA approved to treat diabetic peripheral neuropathy.
Depression and weight loss, though not symptoms of the condition, may often accompany diabetic peripheral neuropathy. The fact that Cymbalta might be able to treat both the pain and accompanying depression played a role in Lilly seeking approval for this indication.
Using Cymbalta to Treat Diabetic Peripheral Neuropathy
As with treating depression, there is no definite explanation about exactly how Cymbalta works to treat diabetic peripheral neuropathy.
It is known that Cymbalta does not repair the nerve damage which leads to diabetic peripheral neuropathy, but clinical trials of Cymbalta have shown that the drug can relieve the pain and other sensations associated with the condition.
Neurotransmitters & Cymbalta
Cymbalta increases the levels of the neurotransmitters serotonin and norepinephrine. Scientists believe these two chemicals are responsible for regulating both a person's mood and their sensitivity to pain.
"Increasing these levels in a balanced way is thought to improve the body's natural ability to regulate pain," Eli Lilly said in a statement announcing Cymbalta's FDA approval to treat diabetic peripheral neuropathy.
Cymbalta Approved to Treat Generalized Anxiety Disorder
In February 2007, the FDA approved Cymbalta for the treatment of generalized anxiety disorder (GAD). In November 2009, the FDA approved Cymbalta for maintenance of GAD.
Fact
Cymbalta carries an FDA "black box" warning about potential suicidal behavior risks.
The FDA approved Cymbalta for treatment of GAD in children and adolescents in 2014. However, doctors must carefully weigh the risks and benefits of prescribing Cymbalta to children, teens and young adults. Cymbalta's label carries a "black box warning" — the most serious kind from the FDA — warning that use of the drug may lead to an "increased risk of suicidal thinking and behavior in children, adolescents, and young adults taking antidepressants."
Generalized anxiety disorder is the constant state of worry about everyday problems — health, finances, relationships and employment — well beyond their proportions for at least six months. It can worsen if the patient faces additional stress or if it persists over time.
GAD affects more than 3 percent of the U.S. adult population and can be serious in almost a third of the people who have it. Fewer than half the people who suffer from generalized anxiety disorder receive treatment.
It is one of several common anxiety disorders which may share common risk factors. The risk of developing generalized anxiety disorder may increase if a person has certain genetic or environmental factors.
The National Institute for Mental Health says these may include:
Anxiety disorders in close biological relatives
Being divorced or widowed
Being female
Exposure to stressful life events in childhood and adulthood
Having few economic resources
Parental history of mental disorders
Shyness, or behavioral inhibition, in childhood
Several treatment options may be indicated for generalized anxiety disorder including psychotherapy, support groups, stress-management and medication. Medicines such as Cymbalta cannot cure anxiety disorders but they can relieve symptoms.
Symptoms of Generalized Anxiety Disorder
Generalized anxiety disorder is a form of anxiety that can persist for months and simply not go away.
According to the National Institute of Mental Health, symptoms of GAD include:
Being easily fatigued
Difficulty concentrating
Difficulty controlling worries
Feeling wound-up, on edge
Irritability
Restlessness
Sleep problems (difficulty falling asleep, staying asleep)
People with GAD may experience physical symptoms, such as gastrointestinal issues or muscle tension in addition to, or even instead of, mental worries. In addition, people at greater risk of GAD tend to be unsure of themselves, more likely to conform and perfectionists.
How Cymbalta Treats Generalized Anxiety Disorder
In 2007, two studies of a total of 840 patients with GAD found that those who took Cymbalta experienced greater ability to perform everyday activities at home, work and in social situations compared to those who took a placebo.
More than a third of the improvement in function was due to what researchers called "an undefined effect of Cymbalta." Researchers believe the effect Cymbalta plays on increasing levels of serotonin and noradrenaline, and inhibiting their reabsorption, plays a role in the drug's ability to relieve GAD symptoms.
A 2009 study found that the pain-relieving benefits of Cymbalta may also benefit those generalized anxiety disorder (GAD) patients who suffer physical pain as part of their symptoms.
"Given that GAD patients with pain have more severe symptoms, this analysis shows that duloxetine (Cymbalta) can deliver significant reductions in pain in patients with anxiety," the researchers wrote.
Advertisement
Real Therapy, Done Online
BetterHelp offers flexible scheduling so you can make time for therapy in between meetings, classes, child care, and more. Get 20% off your first month.
Get Started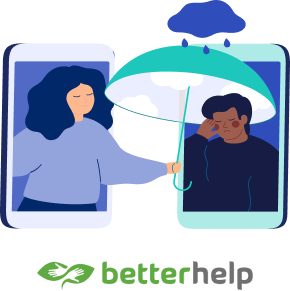 FDA Approves Cymbalta to Treat Fibromyalgia
In June 2008, the FDA approved Cymbalta for the management of fibromyalgia — a chronic, widespread pain disorder.
Fibromyalgia is characterized by pain and tenderness throughout the body in a way that reduces a person's ability to function or affects their overall quality of life. Between 1 and 5 percent of U.S. adults have fibromyalgia, with women being far more likely than men to develop it. As much as 90 percent of people with fibromyalgia are women.
Fact
Cymbalta is one of only three drugs approved to treat fibromyalgia pain.
Most cases develop in people between the ages of 40 and 70.
Duloxetine, the active ingredient in Cymbalta, is one of three drugs approved by the FDA to treat fibromyalgia. The other two are pregabalin (Lyrica) and milnacipran (Savella).
Symptoms of Fibromyalgia
In addition to pain, the symptoms of fibromyalgia may include:
Cognitive and memory problems ("fibro fog")
Trouble sleeping
Morning stiffness
Headaches
Irritable bowel syndrome
Painful menstrual periods
Numbness or tingling of hands and feet
Sensitivity to temperature, loud noises or bright lights
How to Use Cymbalta to Treat Fibromyalgia
Cymbalta may relieve some, but not all symptoms of fibromyalgia. It can ease pain and address sleep issues and depression associated with the condition. But it doesn't address the other symptoms.
The cause of fibromyalgia is not known, but some researchers believe it may be related to a problem in the nervous system. It may result from a previous injury, emotional stress or viruses that change the way the brain perceives pain. Nerves may continue to fire despite the lack of a physical injury, causing a person to feel pain when others normally would not.
Serotonin and norepinephrine are believed to lessen the painful effects of fibromyalgia on nerve fibers. Cymbalta's ability to raise levels of serotonin and norepinephrine is believed to relieve the symptoms of fibromyalgia. Depression can also accompany fibromyalgia, and Cymbalta's antidepressant qualities may relieve this as well.
Cymbalta Approved to Treat Chronic Musculoskeletal Pain
In November 2010, the FDA approved Cymbalta for the treatment of musculoskeletal pain. Musculoskeletal refers to the combined workings of the body's skeleton and muscles.
FDA Approval
The FDA approved Cymbalta after clinical trials involving patients with osteoarthritis or chronic lower back pain.
Musculoskeletal pain is one of the most common types of pain, with about 75 percent of Americans experiencing it at some point in their lifetime. Osteoarthritis and lower back pain account for the majority of chronic cases, defined as a pain that lasts longer than three months, typically outlasting a normal healing process for an injury.
In approving Cymbalta for chronic musculoskeletal pain, the FDA acknowledged Cymbalta's link to serious side effects including suicide, suicidal thoughts and behavior, liver damage and pneumonia. But the agency said there were few other drugs as effective in treating musculoskeletal pain.
"While these serious side effects have been associated with the use of Cymbalta, they have occurred in less than 1% of treated patients," the FDA said in a statement. "There are a finite number of drugs available for the treatment of chronic musculoskeletal pain, all of which are associated with rare, serious side effects. There are patients in whom none of the available treatments are effective."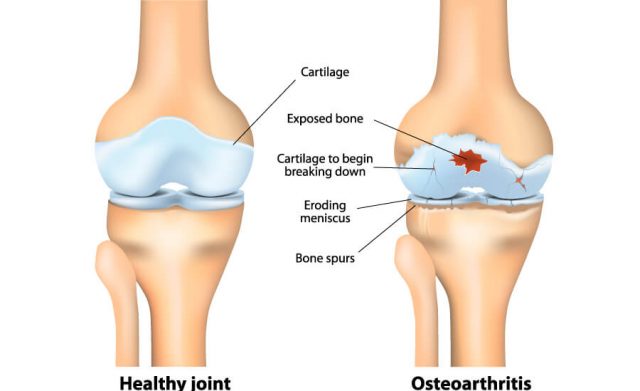 Symptoms of Chronic Musculoskeletal Pain
Musculoskeletal pain may be the result of an injury to the bones, joints, muscles, tendons, ligaments or nerves in the body. It can be caused by falls, broken bones, dislocated or sprained joints, or direct impact with muscles.
Symptoms of musculoskeletal pain may include:
Aching or stiffness of the entire body
Any pain that worsens with movement
Burning sensation in the muscles
Difficulty sleeping
Fatigue
Sensation of pulled or overworked muscles
Twitching muscles
How Cymbalta Treats Chronic Musculoskeletal Pain
Again, researchers remain uncertain about exactly how Cymbalta eases arthritis, lower back pain and other chronic musculoskeletal pain. It is believed again, that Cymbalta raises serotonin and norepinephrine levels, in turn affecting the way the brain processes pain by inhibiting certain pain pathways in the central nervous system.
Fact
An FDA advisory committee voted against approving Cymbalta to treat osteoarthritis pain.
FDA studies showed that while Cymbalta was "noninferior" to other drugs for treating arthritis, it was not superior to any other prescription treatment options already available.
The FDA's Anesthetic and Life Support Drugs advisory committee was split in its opinions over Cymbalta as an arthritis medicine. It voted 9-4 against approving the drug to treat osteoarthritis, even though the agency later approved Cymbalta for treating the condition.
Advertisement
Professional Therapy, Done Online
A licensed therapist with BetterHelp can provide professional support and guidance, on your schedule. Sign up and get matched in as little as 48 hours.
Get Started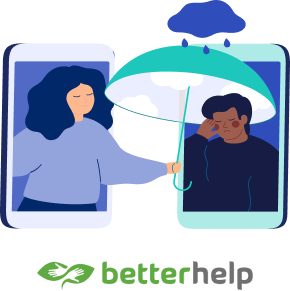 Please seek the advice of a medical professional before making health care decisions.
Share This Page:
How can we improve this page?
Thank You for Your Feedback
We appreciate your feedback. One of our content team members will be in touch with you soon.
We appreciate your feedback. One of our content team members will be in touch with you soon.
Who Am I Calling?
Calling this number connects you with a Drugwatch representative. We will direct you to one of our trusted legal partners for a free case review.
Drugwatch's trusted legal partners support the organization's mission to keep people safe from dangerous drugs and medical devices. For more information, visit our partners page.