Juul and E-Cigarettes
E-cigarettes are devices that use batteries and a heating element to turn flavored liquids into a vapor that can be inhaled. Often marketed as a safer alternative to tobacco cigarettes, virtually all vaping liquids contain highly addictive nicotine. E-cigs, including Juul, have been linked to seizures and other serious side effects.
Electronic cigarettes are more popularly known as e-cigarettes, e-cigs or vape pens. They include vape pens, vaporizers, e-pens, e-pipes, e-hookahs and e-cigars, which are all classified as electronic nicotine delivery systems, or ENDS.
The most popular e-cigarette is Juul, but hundreds of different e-cigarette brands are currently available to consumers. In July 2019, the U.S. Food and Drug Administration gave all e-cigarette makers 10 months to submit an application for FDA approval if they want to continue selling their products in the United States.
Using e-cigs is referred to as vaping or juuling. E-cigarettes deliver a liquid to users as a vapor instead of a harsher smoke. The liquid contains a mixture of nicotine, propylene glycol, glycerin, and sometimes flavorings and other unknown ingredients.
Did You Know?
E-cigs were originally designed by a Beijing pharmacist Hon Lik in 2003, making the product a relatively new phenomenon. Lik was a heavy cigarette smoker. His father was also an avid smoker and died of lung cancer. Lik's first e-cigarettes hit the U.S. and European markets in 2007.
Users have reported a growing list of potential e-cigarette side effects such as seizures, strokes, respiratory failure and bronchiolitis obliterans organizing pneumonia, or BOOP.
Among the most serious side effects is EVALI, which stands for e-cigarette, or vaping, product use associated lung injury. The condition causes severe lung damage that frequently requires patients use a mechanical ventilator.
By early 2020, the U.S. Centers for Disease Control and Prevention determined that vitamin E acetate was "strongly linked" to the EVALI outbreak. The chemical is sometimes used as a thickening agent in vape fluids containing THC – the psychoactive ingredient in marijuana.
Among 2,758 people diagnosed with EVALI as of Feb. 4, 2020, about 82 percent had vaped THC, the active ingredient in marijuana. But 14 percent had vaped only nicotine products.
The lung injury outbreak has been followed by a wave of states and cities ordering e-cigarette bans in their jurisdictions.
What Is Juul?
Juul is the most popular e-cigarette marketed in the United States. The brand accounts for about 75 percent of all e-cigs sold. It is one of just five brands that control about 97 percent of the e-cigarette market. The other four are Vuse, MarkTen, Blu and Logic.
The trendy e-cigs appeal to young adults and teens who often don't realize Juul products are e-cigarettes or contain nicotine. Public health researchers have found teens using the term "juuling" instead of "vaping" to distinguish Juul from other e-cigs even though the two activities are the same.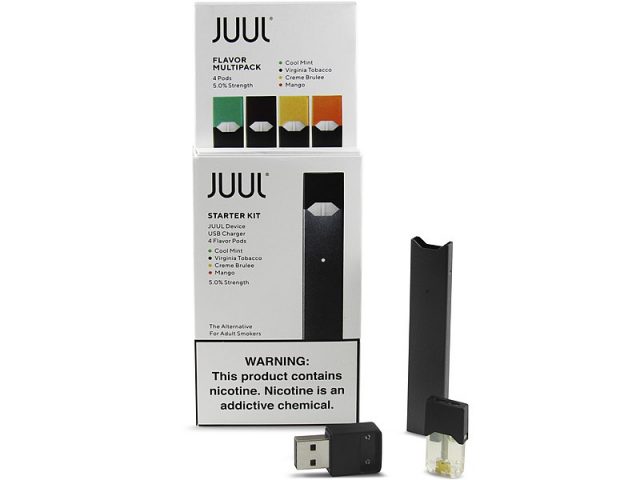 When Juul first hit the market in 2015, its vape liquid contained much higher levels of nicotine than e-cigs that had already been on the market. Each Juul pod contains as much nicotine as 20 regular cigarettes, according to the Centers for Disease Control and Prevention.
Juul's sleek design and addictive nicotine are credited for the device's widespread popularity with teens and young adults, as well as Juul's rapid dominance of the e-cigarette market.
Juul Timeline
2004

Stanford University grad students James Monsees and Adam Bowen come up with the idea for Ploom, a company to manufacture tobacco vaporizers.

2007

Bowen and Monsees raise $900,000 to found Ploom as a tech startup in San Francisco.

2015

After rebranding as Pax Labs, the company launches Juul.

2016

Juul sales increase 700 percent in one year.

2017

Pax Labs spins off Juul Labs as an independent company.

April 2018

The FDA begins a crackdown on Juul and other e-cigs to reduce youth vaping, while launching an investigation into the company.

Oct. 2018

Juul becomes the biggest selling e-cigarette in the U.S., controlling more than 70 percent of the e-cig market.

Dec. 18, 2018

The U.S. Surgeon General declares that America is facing an "epidemic of e-cigarette use" among teens and young adults.

Dec. 20, 2018

Big Tobacco giant Altria, maker of Marlboro cigarettes, buys a 35 percent share of Juul.

April 3, 2019

The FDA announces it is investigating what will become more than 125 cases of seizures apparently linked to vaping.

July 25, 2019

Wisconsin health officials announce eight cases of severe lung injury related to vaping.

Sept. 9, 2019

FDA issues a warning letter to Juul Labs for its marketing practices.

Sept. 25, 2019

Juul CEO Kevin Burns resigns after apologizing for the nation's teen vaping epidemic.

Oct. 2, 2019

A federal judicial panel transfers Juul lawsuits filed across the United States to a court in San Francisco.

Oct. 15, 2019

The first wrongful death lawsuit against Juul is filed by the family of an 18-year-old who died after being hospitalized for a severe lung condition.

Oct. 29, 2019

The CDC reports 1,888 confirmed or suspected cases of e-cigarette, or vaping, product use associated lung injury in 49 states, the District of Columbia and the U.S. Virgin Islands. At least 37 people in 24 states have died from the lung injuries.
In September 2019, the Wall Street Journal reported that the FDA had opened a criminal investigation into Juul Labs to determine whether the company used deceptive advertising and targeted minors.
Juul CEO Kevin Burns resigned in September 2019 after apologizing for the teen vaping epidemic in the United States.
In October 2019, a total of 40 e-cigarette lawsuits filed against Juul Labs were combined in a mass litigation in a San Francisco federal court. The lawsuits claim the company marketed nicotine products to minors and Juul devices led to serious health problems. Lawyers expect people to file more Juul lawsuits in the litigation as time passes.
Lawsuit Information
Lawsuits claim nicotine in Juul and other e-cigarettes caused seizures and other complications. Learn more about currently pending litigation.
View Lawsuits
Who Uses Juul and Other E-Cigarettes?
Young people are more likely than adults to use Juul or other e-cigarettes in the United States, according to the CDC.
The health protection agency reports that 2.8 percent of American adults used e-cigarettes in 2017. Among adult e-cig users, 58.8 percent also continued to smoke tobacco cigarettes while 29.8 percent were former tobacco smokers. Another 11.4 percent of e-cig users had never been regular tobacco smokers.
A 2018 report from Truth Initiative, an anti-smoking group, found that 15- to 17-year-olds were 16 times more likely to have used a Juul e-cig than older age groups. The report also found more than half of Juul users were younger than 18 the first time they tried the device.
Teen Use of Juul and Other E-Cigarettes
Teen use of e-cigarettes has increased rapidly since the introduction of Juul in 2015. In 2018, the U.S. Surgeon General declared an "epidemic of youth e-cigarette use." He pointed to surges in the number of teens using e-cigs and the dangers of nicotine to brain development in young people.
"We're at risk of dealing with nicotine addiction, several health concerns and potential lung diseases that we hadn't really seen previously or at this rate from a particular product," Dr. Joshua Mansour, a Los Angeles-based oncologist, told Drugwatch.
The U.S. Surgeon General's Office reports that about 20 percent of high school students used an e-cigarette in 2018.
Student Vaping Statistics
About 3.62 million middle and high school students used e-cigarettes in 2018.
From 2017 to 2018, e-cig use increased 78 percent among high school students and 48 percent among middle school students.
In 2018, 20.8 percent of high school students and 4.9 percent of middle schoolers reported having used an e-cigarette.
Source: U.S. Food and Drug Administration
Early results from a national survey of teen tobacco and e-cig use show vaping among teens continued to rise well into 2019. The National Institute on Drug Abuse found 1 in 4 high school seniors had vaped nicotine products within the last month. For 10th graders, the rate was 1 in 5, and for 8th graders, it was 1 in 11.
FDA Bans E-Cig Flavors
In November 2018, the FDA announced restrictions on the sale of flavored e-cigarette vape fluids.
Flavored vape fluids have been criticized as a marketing ploy to lure teens and young adults to vaping. Federal regulators have targeted flavored vape liquids to rein in underage sales and use.
The agency said it would ban all e-cigarette flavors except tobacco, mint and menthol in retail stores. Fruity or sweet e-cig flavors can now only be purchased through age-restricted stores or online merchants that can verify a buyer's age.
"These electronic cigarettes are also marketed for their flavors that are more appealing than the musty, odorous tobacco cigarettes have been and are targeted to a different generation," Mansour said.
In August 2019, the FDA notified four companies to remove 44 flavored e-cigarette fluids and hookah tobaccos from sale in the United States. The agency crackdown underlined the FDA's muscle-flexing on its authority to require FDA approval for new flavored products.
Juul  announced in October 2019 that it would eliminate all fruity flavors for sale in the United States. The company had already suspended sales of most of its flavored pods in stores in November 2018, but continued to sell them online.
Vaping vs. Smoking
Vaping may be safer than smoking for adults past their mid-20s who already smoke. But e-cigarettes are not safe for nonsmokers, teens, young adults or pregnant women, according to the CDC.
In September 2019, the FDA ordered Juul to stop advertising use of its products as safer than smoking. The agency sent a warning letter to Juul Labs, saying the company had illegally marketed its products as safer than tobacco.
The FDA said the company marketed its products as "modified risk tobacco products" without FDA clearance. The agency stressed that there was no scientific proof that Juul products posed less risk or were less harmful than tobacco products.
"[B]efore marketing tobacco products for reduced risk, companies must demonstrate with scientific evidence that their specific product does in fact pose less risk or is less harmful," the FDA said in a statement.
Research is mixed on whether vaping is safer than smoking, and e-cigs like Juul are so new that not a lot of research has been done.
"There has been this facade that, 'Oh, e-cigarettes are not as bad for you,'" Mansour said. "From time and experience, we have much more information and data regarding the several dangers of traditional cigarettes including, but not limited to cancer, COPD, emphysema, and heart disease.  However, we don't fully know the risks from e-cigarettes."
Can Vaping Help People Quit Smoking?
The FDA has never approved an e-cigarette as a smoking cessation device. Studies into whether the devices help people quit smoking have yielded mixed results.
In 2008, just after e-cigarettes showed up in the U.S. and Europe, the World Health Organization urged marketers to remove claims that e-cigarettes are a safe and effective way to quit smoking because no scientific evidence was available to support those claims.
A 2019 study in the journal Addiction estimated that vaping may have helped as many as 70,000 smokers in the United Kingdom kick the habit. But the authors warned that cultural differences may prevent the results from being repeated elsewhere.
A French study from the same year found similar results, but also it found that e-cig use among smokers increased the risk of relapse into tobacco use.
Did You Know?
The FDA has not approved any e-cigarette as a smoking cessation aid, and there is no conclusive scientific evidence that e-cigs can help people stop smoking permanently.
In the United States, marketing e-cigs to teens may have helped hook more young people on nicotine and tobacco.
A 2015 study in the Journal of the American Medical Association found that teens who took up vaping were three times more likely to start smoking within six months compared to teens who didn't vape. A Yale University study in 2018 found the switch from vaping to tobacco cigarettes could happen in as little as one month.
"We won't fully understand the range of vaping's harmful effects for some time to come," Mansour said. "But just like tobacco and cigarettes in the past, it took several decades for us to really understand what the full harmful effects of those products were."
How Do E-Cigarettes Work?
E-cigarettes come in a wide variety of shapes, sizes and designs, but they all work in pretty much the same way. They each have a mouthpiece, a battery, a heating element and a container for the vaping fluid, which is sometimes part of the mouthpiece.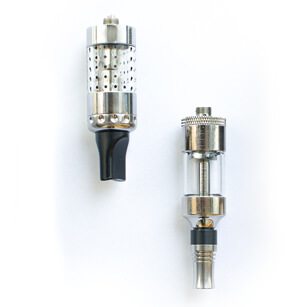 Cartridge
Holds the liquid mixture with varying dosages of nicotine, flavorings and chemicals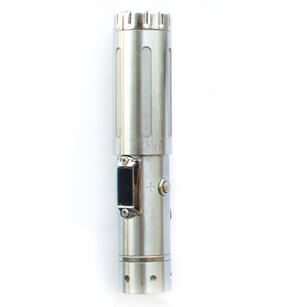 Heating Device
To convert the liquid to a vapor (vaporizer)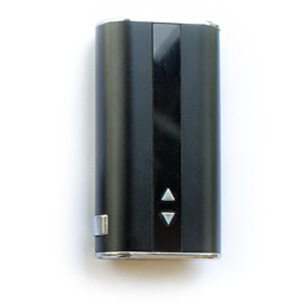 Power Source
When the user puffs on the e-cigarette's mouthpiece, the battery-operated heating element activates. The heating element vaporizes the e-liquid stored in the cartridge and releases an aerosol or vapor, which the user inhales.
How Much Nicotine Is in Juul and Other E-Cigarettes?
Virtually all e-liquids used in Juul and other e-cigarettes contain nicotine.
Nicotine is an addictive substance extracted from tobacco. Nicotine is what provides smokers and vapers alike with the feel-good, reinforcing properties that cause people to continue smoking or vaping even if they want to quit. E-cigarettes are designed to give people the same pleasurable feelings of smoking.
"Nicotine itself still has its own series of harmful effects including headaches, seizures, jitteriness, and elevated heart rate just to name a few," Mansour said.
While nicotine itself is potentially harmful to a user's health, nicotine addiction is the most immediate risk.
It takes just 10 seconds for nicotine to reach the brain after you inhale it. Nicotine causes the brain to release chemicals that make you feel pleasure. But over time, you may need more and more nicotine to get the same effect. You may also routinely need nicotine to ward off withdrawal symptoms. This can eventually lead to nicotine addiction.
E-cig users may switch to tobacco cigarettes to relieve their cravings. A 2017 study in JAMA Pediatrics found that 43 percent of high school students who had used e-cigs with high nicotine content became frequent smokers within six months.
Nicotine in Teens and Young Adults
Nicotine carries serious risks for people under the age of 25.
"Any e-cigarette use among young people is unsafe, even if they do not progress to future cigarette smoking," U.S. Surgeon General Jerome Adams said in his 2018 advisory on e-cigarettes and youth.
Nicotine Exposure Risks
Nicotine exposure during adolescence can cause addiction and can harm the developing adolescent brain.
The risks are largely due to nicotine's effects on brain development. The human brain doesn't finish developing until around the time people turn 25. Nicotine can interfere with parts of that development, causing permanent brain damage.
Nicotine can disrupt the part of the brain that controls attention, learning, moods and impulse control. People under the age of 25 are also more susceptible to becoming addicted to nicotine before the brain fully develops.
"Any e-cigarette use among young people is unsafe, even if they do not progress to future cigarette smoking."
Many teens may not know that they are ingesting nicotine when they use e-cigarettes. A 2019 study in the journal Pediatrics found that 4 in 10 teens who were inhaling nicotine-laced e-fluids thought they were using nicotine-free products.
Researchers found these teens used e-cigs more frequently than others they studied. And they were inhaling as much nicotine as tobacco smokers without ever realizing it.
Since 2018, all newly regulated tobacco products, including e-cigarettes, are required to display a warning statement on product packages and advertisements. The label reads: "WARNING: This product contains nicotine. Nicotine is an addictive chemical."
A manufacturer can submit a statement to the FDA certifying that its product does not contain nicotine. But it then has to carry a different warning that reads: "This product is made from tobacco."
Nicotine in Children and Pregnant Women
In 2016, the Surgeon General issued a report saying e-cigarettes are not safe. The report stated that the use of products containing nicotine in any form, including e-cigarettes, pose dangers — some with lasting consequences — especially to youth, pregnant women and fetuses. The report suggested e-cigarette side effects may be similar to those of other tobacco products.
The Surgeon General was especially concerned that e-cigarettes were being marketed with an emphasis on flavors that can encourage e-cig use in youth and young adults. At the time, e-cigarettes, unlike traditional cigarettes, were not subject to age and marketing restrictions.
The federal age requirement for purchasing e-cigarettes is 18. But as of June 2019, at least 17 states had raised the age for purchasing e-cigarettes to 21.
Nicotine Deaths
The New York Times reported that it would take just a teaspoon of certain e-liquids to result in the death of a child if consumed.
The liquid is capable of resulting in acute nicotine toxicity if it comes into direct contact with a person's skin or eyes, or if it's ingested or even inhaled, especially in children, according to a study issued by the CDC in 2015. The researchers found that children up to 5 years old accounted for 51 percent of e-cigarette exposure reports between 2010 and 2014.
A study conducted by the American Academy of Pediatrics in 2016 found:
From January 2012 to April 2015, the National Poison Data System received 29,141 calls for exposure to nicotine and tobacco products in children under 6. That equates to an average of 729 children per month.
E-cigarettes accounted for 14.2 percent of exposures.
During the study, the monthly number of e-cigarette exposures increased by 1492.9 percent.
Children under 2 years old accounted for 44.1 percent of e-cig exposures.
E-cigarette exposures in children were 5.2 times more likely to be admitted to a medical facility.
Such exposures were also 2.6 times more likely to have a more severe outcome than those exposed to traditional cigarettes.
One death occurred from liquid nicotine exposure.
Source: Pediatrics
In December 2014, a 1-year-old child died from exposure to liquid nicotine. His was the first e-liquid-related infant death in the United States.
But the number of reports of child exposures is rapidly increasing, according to the National Poison Data System. The CDC reported a significant increase in calls to poison control centers associated with growing e-cigarette use — up from 238 calls in 2011 to 3,692 calls in 2014.
According to the American Association of Poison Control Centers, there were 3,139 reports of e-cigarette and liquid nicotine poisoning cases reported in 2018.
It's not just children that can succumb to nicotine poisoning. The New York Times also reported that less than a tablespoon of e-liquid at higher concentration levels is capable of killing an adult, and one person was reported to have had cardiac problems following absorption of the liquid through her skin.
Lawsuit Information
People filing e-cigarette lawsuits claim they were unaware that vape fluids contained high levels of nicotine, a highly addictive substance.
View Lawsuits
Other Dangerous Chemicals in E-Liquids
It is difficult to determine what is in the thousands of different e-liquids sold for e-cigarettes. Part of that is because e-cigarettes have not been FDA-approved products. And there have been so many brands and flavors.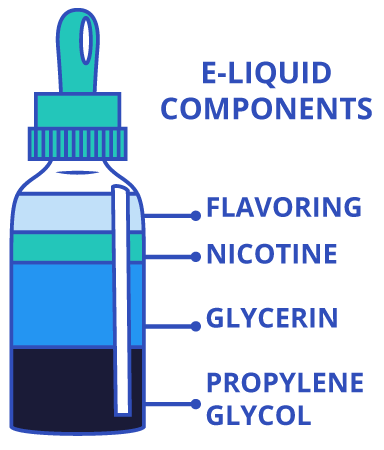 But studies have identified chemicals used in e-liquids that can pose serious health risks. The dangers stem from a chemical reaction between the ingredients in the liquids.
A 2018 study in Nicotine & Tobacco Research found these reactions between flavorings and propylene glycol, which is used to make the vapor, can expose users to the same potential risks of tobacco cigarettes.
"Even in the absence of heating and combustion, chemical reactions are occurring in e-cigarette liquids and the resulting compounds could be harmful to the user's airways," researcher Hanno Erythropel told the American Journal of Managed Care.
Another 2018 study, this one in the journal Scientific Reports, found chemicals in vape fluid can combine to create various forms of formaldehyde, a naturally occurring chemical that has been linked to certain types of cancer in people with repeated exposure.
Researchers found that under normal vaping conditions, gaseous formaldehyde was produced at levels above those considered safe by the Occupational Safety and Health Administration.
Potentially Harmful Chemicals in E-Cigarette Flavorings
A 2015 study conducted by Harvard University researchers found that many different flavorings added to e-liquids in e-cigarettes contain chemicals that may be harmful to users' long-term health.
Some flavors included in the study were: Classic, Menthol, Cherry Crush, Java Jolt, Pina Colada, Vanilla Bean, Bad Apple, Iced Berry, Banana, Pomegranate, Peach Pit, Watermelon, CooCoo Coconut, Pineapple Punch, Carmel Popcorn, Bubble Gum, Cotton Candy and Tutti Frutti.
Results showed that at least one of the three common flavoring chemicals — diacetyl, 2,3 pentanedione or acetoin — was present in 47 of the 51 flavors tested.
Harvard University E-Cig Flavor Study Results
Diacetyl was found in 39 of 51 flavors tested.
2,3-pentanedione was found in 23 of the 51 flavors.
Acetoin was found in 46 of the 51 flavors.
Diacetyl and 2,3-pentanedione were present simultaneously in 21 flavors tested.
2,3-pentanedione and acetoin were found simultaneously in 22 flavors.
Source: Environmental Health Perspectives
Explosion Recalls
Some brands of e-cigarettes have been known to overheat and possibly explode, resulting in burns and other severe injuries for e-cig users. The malfunction is likely due to the use of lithium-ion batteries to power the e-cigarettes.
Incidents of e-cigarette explosions have been reported to the U.S. Fire Administration dating back to 2009, just two years following the release of e-cigs into the U.S. market.
U.S. Fire Administration Findings on E-cigarette Fires & Explosions
195 incidents of explosions and fires involving e-cigarettes were reported by U.S. media between January 2009 and December 2016.
These incidents resulted in 133 acute injuries.
38 injuries were considered severe.
121 fire and explosion incidents happened while the device was in a pocket or in use.
The shape and construction of e-cigarettes can make them more likely than other products containing lithium-ion batteries to act as "flaming rockets" as a result of battery failures.
Source: U.S. Fire Administration
The FDA has offered some recommendations to help e-cigarette users avoid potential battery malfunctions and explosions.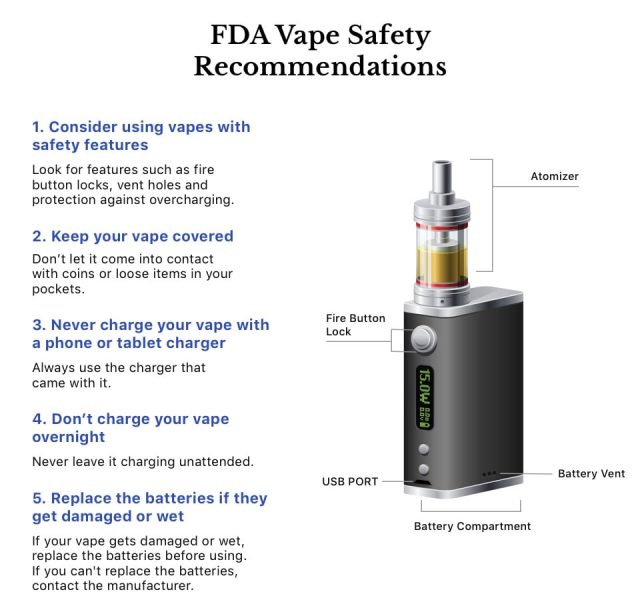 Common Questions About E-Cigarettes
What are the side effects of Juul and other e-cigarettes?
Common side effects of using Juul and other e-cigarettes include coughing, dizziness and dry mouth. Serious vaping side effects may include severe lung injuries, seizures, and nicotine addiction and poisoning.
Have e-cigarettes been banned?
After the e-cigarette lung injury outbreak, certain states and cities made the decision to ban or restrict Juul and other vaping products. Although there is no nationwide e-cigarette ban, the FDA announced a ban on almost all flavored vaping cartridges and pods on Jan 2, 2020.
Is it hard to quit vaping?
Quitting vaping can be difficult because you're managing nicotine withdrawal. Setting a routine and following through on it can help you control your vape cravings.
Please seek the advice of a medical professional before making health care decisions.
Related Pages
Juul and E-Cigarettes Overview
How helpful was this page?
How can we improve this page?
How can we improve this page?