Most people who sued Biomet were offered $200,000 to settle their lawsuits. Some amounts differed based on when people received their implants.
The M2a Magnum was a metal-on-metal hip design, meaning its ball and socket forming the joint were both made of metal. The wear between these parts was blamed for releasing toxic metal particles into patients' bodies, triggering serious medical complications and causing the implants to fail.
Status of Biomet Hip Lawsuits
More than 2,800 lawsuits have been filed over Biomet's M2a Magnum hip implants. Biomet agreed to settle most of the cases in 2014. To participate, people who suffered injuries from their hip implants had to file lawsuits in state or federal court by April 15, 2014.
As of September 2018, 409 cases were still pending. They remained in a multidistrict litigation (MDL) in an Indiana federal court. MDLs allow several similar lawsuits to be combined so they can move more quickly through the legal process.
Why People with Biomet Hips Sued
The hip replacements people filed suit over involved metal-on-metal designs. Metallic parts wearing against each other released microscopic metal ions, which caused a wide variety of complications, including metallosis. Metallosis is metal poisoning that occurs when metal particles are released into the blood from the artificial joint.
Typical complaints in Biomet Hip Replacement Lawsuits:
Patricia Gill of New York received an M2a Magnum implant in 2005 in her right hip. In a lawsuit, she claimed that friction and wear between the metal components released chromium particles into her blood and tissues, causing severe pain and inflammation. She received revision surgery to replace the implant. She sought compensation for medical expenses, pain and suffering, lost wages and punitive damages.
Christina Kirk of Ohio received an M2a Magnum hip implant when she underwent a total right hip replacement in 2007. She claimed that she suffered severe physical injuries caused by the release of metal ions into her body. She filed a lawsuit in federal court in May 2013.
The U.S. Food and Drug Administration received hundreds of reports of these sorts of complications from doctors and patients who used the M2a Hip implant line of products. However, the devices were never recalled.
Biomet Hip Lawsuit Allegations
People who sued Biomet over its M2a Magnum hip replacements claimed the company knew the devices were defective but did nothing to warn people of the risks.
Accusations in Biomet Hip Lawsuits Include:
Biomet manufactured and sold defective hip implants
The implants were not properly tested
The company knew or should have known about the defects and potential injuries they could cause
Biomet failed to warn doctors and patients of potential risks
Brands of Biomet Hips Named in Lawsuits
Lawsuits combined in the Indiana MDL and settled in 2014 involved only Biomet's M2a Magnum hips. The devices were part of the company's lucrative M2a line of implant products first released in 1996, beginning with the M2a RingLoc.
Did You Know
The FDA received more than 450 adverse events involving M2a Magnum implants from patients and doctors. However, the device was never recalled.
Verdicts and Settlements in Biomet Hip Lawsuits
In January 2014, Biomet agreed to settle all M2a Magnum cases for a combined $56 million. That amounted to a base award of $200,000 for each plaintiff. The Biomet hip settlement was available for cases in the federal MDL as well as state courts. People who wanted part of the settlement have to file claims in court by April 15, 2014.

While the base award was $200,000, some conditions could lower the amount a person actually received.
Reduced Amounts Under the Biomet Hip Settlement:
$10,000

If the implant was revised more than five years but less than eight years after initial implantation

$37,500

If the hip replacement was revised more than eight years but less than 10 years after initial implantation

$10,000

If the implant was initially implanted after August 1, 2010 but before July 1, 2011

$37,500

If the hip replacement was initially implanted after July 1, 2011, but before January 27, 2012
The settlement also capped the amount some people could receive. These amounts were far below the base amount and applied to specific conditions.
Capped Awards Under the Biomet Hip Settlement:
Cases that were revised more than 10 years after initial implantation received $20,000
Cases involving a hip replacement system implanted after January 27, 2012 received $20,000
Cases barred by statutes of limitation received $20,000
Claimants who received Biomet metal-on-polyethylene devices or metal-on-metal hip replacements other than the M2a 38 and the M2a Magnum (M2a Taper, RingLoc, or ReCap) received $20,000
Claimants who first received any type of hip replacement as part of a revision procedure or who had their implant revised within six months of initial implantation received a payment of $20,000
Deceased plaintiffs who received a Biomet metal-on-metal hip and who underwent revision but who died for reasons unrelated to alleged complications received $20,000.
Biomet said it would only fund the settlement if 90 percent of the qualifying cases accepted the settlement. Plaintiffs had to submit information to the court by June 13, 2014.
Not everyone who sued agreed to the settlement and instead continued to pursue their lawsuits. In its 2015 annual report, Zimmer Biomet estimated that it would take $33.4 million to resolve pending claims.
Biomet Hip Replacement Class Actions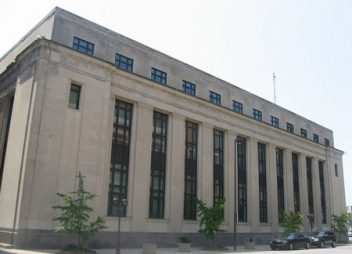 There are no class-action lawsuits over serious complications involving Biomet hips. But as of September 2018, the multidistrict litigation was still active.
Class actions involve a single lawsuit filed by one person or a small group of people. Instead of a class action in the Biomet hip cases, people filed individual lawsuits in different courts.
The hundreds of people who sued saw their individual lawsuits combined into an MDL. This form of litigation allows the same benefit of combined resources as a class action, but other award or settlement options.
FDA Action on Biomet and Other Metal-on-Metal Hip Replacements
Many metal-on-metal hip replacements were cleared for sale through the FDA's 510(k) process. The process allows a company to sell a new medical device if it can show the new product is similar to one already on the market.
2016 Requirements for PMAS for Metal-on-Metal Hips:
Any known risks must be reported to the FDA
Company must document effectiveness of device
Full reports on safety and effectiveness of the hip implant
In 2016, the FDA required hip implant makers to put many new metal-on-metal hip components through a more strenuous, premarket approval (PMA) process.
Orthopedic manufacturer Zimmer bought Biomet in 2014 for $13.4 billion. The new company, Zimmer Biomet, became one of the leaders in the hip replacement market in 2016.
Please seek the advice of a medical professional before making health care decisions.
How helpful was this page?
How can we improve this page?
How can we improve this page?