The Mirena IUD manufactured by Bayer Pharmaceuticals is a small, T-shaped container of flexible plastic. Doctors implant the device, and it releases a continuous of levonorgestrel — a hormone commonly found in oral contraceptives. But, women who used Mirena and suffered dangerous side effects filed lawsuits claiming the product is "defective and unreasonably dangerous."
Among the many claims of negligence, Bayer is accused of intentionally selling a dangerous product, deceptive advertising and concealing the risk of complications.
Women who suffered after using Mirena pursued legal action against Bayer Pharmaceuticals. Lawsuits seek compensation for medical expenses, lost wages and pain and suffering.
Thousands of women across the country filed cases against Bayer. Courts consolidated many of these cases into multidistrict litigation in New York and multicounty litigation in New Jersey because of similar claims of injuries and damages.
Injuries claimed in Mirena lawsuits include device migration and organ perforation. The newest lawsuits claim Mirena can cause pseudotumor cerebri — a condition where pressure builds up in the skull and mimics a brain tumor.
Two courts have consolidated these cases — multidistrict litigation (MDL) number 2434 in New York and multicounty litigation (MCL) number 297 in New Jersey. Plaintiff's attorneys petitioned an additional multidistrict litigation, MDL number 2767. The courts have yet to decide if this new MDL will form.
Allegations Against Bayer
Lawsuits already filed accuse Bayer of misleading marketing, producing a defective product and failing to reveal the dangerous side effects of the device, such as spontaneous migration of the device and perforation of the uterus.
Specifically, Mirena's label failed to warn doctors and consumers about these serious complications and described them as uncommon when a number of women have suffered from these adverse events. Plaintiffs who already filed lawsuits are also suing for punitive damages, claiming Bayer knowingly and willfully harmed them.
Lawsuits say Bayer:
Misrepresented the benefits of Mirena
Failed to warn about dangerous side effects, including spontaneous migration of the device
Understated the product's complications as "uncommon"
Engaged in deceptive marketing
Breached implied and express warranty
Concealed the harmful side effects of Mirena
Failed to provide adequate warnings and instructions
Produced and knowingly sold and distributed a defective product
Designed a defective product
Examples of Mirena Lawsuits
Thousands of women who have experienced complications such as device migration or uterine perforations filed claims against Bayer in the New York MDL 2434 and New Jersey MCL 297. The seriousness of the injury varies by case. The first Mirena lawsuits filed against Bayer alleged the drug company failed to warn that Mirena could migrate and perforate the uterus.
Newer cases claim Mirena can cause pseudotumor cerebri and intracranial hypertension. These cases may be consolidated into MDL number 2767.
Johnson v. Bayer
Desaree Nicole Lee Johnson filed a suit against Bayer after she suffered from a perforation of the uterus when the Mirena IUD moved from her uterus to the abdomen near the liver. She underwent surgery to remove it and shortly after she became pregnant. However, she subsequently sought treatment in the emergency room because of vaginal bleeding and a miscarriage. The plaintiff is distressed because she may now be infertile. In her complaint, Johnson accuses Bayer of knowingly releasing a defective and unsafe product.
Williams v. Bayer
Melody and Ronail Williams allege that Bayer is guilty of several actions, including negligent misrepresentation, fraud and failure to warn consumers of dangerous side effects. Melody Williams suffered from abdominal cramping and pain less than a year after receiving Mirena. The first attempt to remove the IUD was unsuccessful, and when a second surgery was attempted, doctors found that the device had "migrated though the opening of the plaintiff's right fallopian tube." Melody Williams suffered from pain, infection and had to undergo numerous procedures. She accuses Bayer of negligence and "wanton and reckless disregard for the public safety."
Everett-Carey v. Bayer
Katrina Everett-Carey filed a lawsuit against Bayer after a doctor diagnosed her with pseudotumor cerebri about a year after she began using Mirena. Shortly after receiving Mirena, she experienced blurred vision and intense headaches. Her lawsuits claims: "Defendants failed to adequately and properly test the Mirena both before and after placing it on the market." Bayer sold Mirena with "wanton and reckless disregard for the public safety," according to the complaint.
Mirena Multidistrict Litigation (MDL) No. 2434
In April 2013, the Judicial Panel on Multidistrict Litigation (JPML) consolidated a number of Mirena lawsuits that claimed device migration, organ perforation and related injuries to multidistrict litigation (MDL) in the Southern District of New York under District Judge Cathy Seibel.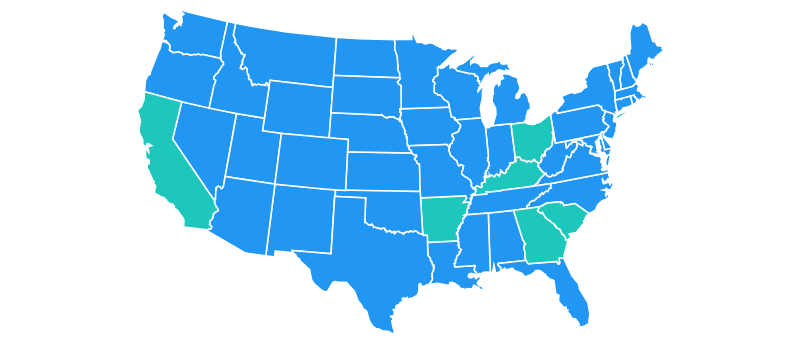 The first cases consolidated in New York were originally filed in the following states: Arkansas, California, Georgia, Kentucky, Ohio and South Carolina.
One case in the Southern District of Texas, Siria Gonzalez v. Bayer Healthcare Pharmaceuticals, Inc., et al., alleged Mirena caused autoimmune disorders. The JPML did not transfer this case to New York. The MDL grew to include 1,800 cases.
Bayer's Mirena label warned that: "Perforation or penetration of the uterine wall or cervix may occur during insertion although the perforation may not be detected until some time later."
Plaintiffs in the MDL argued that Mirena could perforate the uterus at any time even without injury at insertion. Lawsuits called this "secondary perforation," "spontaneous perforation" or "spontaneous migration." They alleged Bayer's label used from 2008 through 2014 did not contain warnings for secondary perforation.
MDL 2434 Cases Dismissed in 2016
In 2016, Judge Seibel excluded all of the plaintiffs' expert witnesses who could testify that Mirena was capable of secondary perforation. These experts included Roger C. Young, John Jarrell, Susan Wray and Richard Strassberg. According to the judge, they did not have the qualifications to give testimony.
About 1,300 cases were pending at the time, and Seibel granted Bayer's Motion for Summary Judgement because of lack of expert witnesses who could prove secondary migration. Immediately
"The Court reaches this conclusion reluctantly, knowing that it will doom hundreds of cases, but in the Court's view it is compelled by the law," Seibel wrote in her order.
Plaintiffs appealed the order, but the appeals court has yet to make a decision. The MDL remains open at Bayer's request.
The New Jersey MCL and any future MDLs or individual lawsuits will continue with litigation.
Mirena Pseudotumor Cerebri MDL No. 2767
The majority of existing litigation centers on organ perforation and device migration. But, a new group of Mirena lawsuits may emerge. In February 2017, plaintiffs filed a motion to centralize lawsuits claiming Mirena caused pseudotumor cerebri, also known as intracranial hypertension.
On March 30, 2017, plaintiffs will argue before the JPML to consolidate more than 100 cases currently in pending in several state courts.
New Jersey Multicounty Litigation Case No. 297
In 2013, the same year the JPML created the MDL in New York, the Supreme Court consolidated cases in multicounty litigation (MCL) in New Jersey under Judge Brian R. Martinotti. Then, in 2016, the court reassigned the MCL cases to Judge Rachelle L. Harz.
---
"The complaints filed allege that the plaintiffs suffered injuries and/or damages as a result of misplacement of the Mirena device,"

---

Plaintiffs in New Jersey had similar complaints to those in the New York MDL. Cases in New Jersey are in the middle of discovery — the phase of litigation where plaintiffs and defendants are providing each other with requested information. This may include internal documents and medical testimony.

In January 2017, Judge Harz extended the discovery deadline to June 30, 2017. About 2,018 cases are pending in the MCL as of March 15, 2017.
Author
Michelle Y. Llamas is a senior content writer and researcher for Drugwatch. She is also the host of the Drugwatch Podcast where she talks to patients, experts and advocates about drugs, medical devices and health. She uses her technical writing experience to provide easy-to-understand information on how drugs and devices work. But she also tells people what happens when products that are supposed to improve their lives can hurt them.
View Sources
In Re: Mirena IUD Products Liability Litigation. (2016, July 28). Opinion & Order, United States District Court Southern District of New York, MDL No. 2434. Case 7:13-mc-02434-CS-LMS.
Everett-Carey v. Bayer et al. (2017, February 2017). Complaint and Demand for Jury Trial, United States District Court District of New Jersey Newark Division. Case 2:17-cv-00891.
Sieniuc, K. (2016, August 19). Wipeout of Mirena MDL to Be Challenged at 2nd Circ. Retrieved from https://www.law360.com/articles/830589/wipeout-of-mirena-mdl-to-be-challenged-at-2nd-circ
Food and Drug Administration. (2008 July). Mirena (levonorgestrel-releasing intrauterine system). Retrieved from http://www.accessdata.fda.gov/drugsatfda_docs/label/2008/021225s019lbl.pdf
Chiem, L. (2012, November 8). Bayer healthcare hit with more Mirena product defect suits. Retrieved from http://www.law360.com/articles/392774
Mass Torts – Application for Centralized Management (Multicounty Litigation) of New Jersey State-Court Litigation Involving Mirena Contraceptive Device. (2012, August 13). Retrieved from http://www.judiciary.state.nj.us/notices/2012/n120814b.pdf
Barnett et. al v. Bayer Healthcare Pharmaceuticals. (2012, November 11).
Williams v. Bayer Healthcare Pharmaceuticals Inc. (2012, November 2).