Transvaginal Mesh Verdicts and Settlements
During the past decade, juries have returned numerous verdicts against transvaginal mesh manufacturers. Plaintiffs have received millions of dollars in compensation for medical bills, injuries and emotional damage after fighting their cases in court. Companies have settled thousands of claims, but more than half of the lawsuits against them are still pending.
The first transvaginal mesh lawsuits went to trial in 2012 and 2013. Since then, multiple companies that made transvaginal mesh have lost multimillion-dollar lawsuits. Many companies agreed to large legal settlements to avoid facing plaintiffs in courtrooms, but others have delayed proceedings and settlements.
Juries have sided with numerous plaintiffs who accused companies of designing defective products, fraudulently promoting the safety of the devices and failing to warn of potential complications. Despite multiple settlements, thousands of lawsuits are still pending in federal and state courts. It's unclear whether companies will try to resolve remaining claims or fight them.
"(Settlements are) hard to predict," Morgan & Morgan lawyer Laura Yaeger told Drugwatch.com. "It depends on a number of factors, including the pace of litigation, the type of cases – stress urinary incontinence (SUI) versus pelvic organ prolapse – and the strategy the defense takes."
C.R. Bard was the first manufacturer to lose a transvaginal mesh case. The company withdrew its transvaginal mesh devices from the market in July 2012, weeks before losing a $3.6 million verdict to a woman who experienced complications from the company's device.
More than 100,000 lawsuits were consolidated in multidistrict litigation courts in New Jersey. Judge Joseph Goodwin presides over six MDLs involving separate manufacturers.
Companies involved in the MDLs included:
Johnson & Johnson and its subsidiary Ethicon
C.R. Bard
Endo Pharmaceuticals and its subsidiary American Medical Systems
Boston Scientific
Coloplast
Cook Medical
Mentor also faces lawsuits involving its bladder sling in a Georgia MDL. The Georgia MDL is separate from the others because it was established years earlier.
Johnson & Johnson lost the first federal mesh lawsuit in February 2013, and American Medical Systems became the first company to agree to a large settlement in July 2013. Less than a month later, Bard lost the second federal lawsuit involving transvaginal mesh.
Five companies began settlement discussions in October 2013. Johnson & Johnson was the only company that did not participate. It remains the company with the most lawsuits pending against it.
A group of companies, including Coloplast and Caldera Medical, agreed to an $11.75 million class-action settlement to resolve 2,000 mesh claims in California courts in 2016.
By 2017, almost every company in the federal MDLs had agreed to settlements covering varying numbers of claims. Boston Scientific, Bard and AMS settled thousands of claims, and other companies settled hundreds. Cook Medical has not agreed to any settlements, and the company has not faced a trial. More than 100 lawsuits against the company have been dismissed for being meritless.
"I wish I had a crystal ball so I could tell clients when and if they will have a settlement," Yaeger said. "However, there is no way to predict it. Judge Goodwin is really pushing the litigation. That's a good sign. He's making everybody toe the line."
Judge Goodwin has warned device makers to cut their losses, urging them to settle outstanding claims and avoid massive court costs and verdict losses.
Ethicon's Mesh Verdicts and Minor Settlements
Of all the mesh manufacturers, J&J's Ethicon has been the slowest to offer settlements. The company also faces the highest number of federal lawsuits. Despite multiple trial losses, Johnson & Johnson has still refused to agree to a large settlement.
It settled four lawsuits for an undisclosed amount in January 2015. One month later, it settled 111 lawsuits involving OBTape, a bladder sling that was marketed by Mentor Corporation. The product was discontinued in 2006, and Johnson & Johnson bought Mentor in 2009. The OBTape lawsuits were also settled for undisclosed amounts.
Linda Gross – $11 Million Verdict

Johnson & Johnson lost the first bellwether trial involving its transvaginal mesh implants. In February 2013, a New Jersey jury returned an $11 million verdict against Ethicon for injuries caused by its Gynecare Prolift. Linda Gross claimed that she required 18 revision surgeries after receiving the mesh implant. She said she could not sit comfortably and had to take pain medication after her device caused complications.

The jury agreed that Johnson & Johnson failed to warn of the risks associated with the device and that it made fraudulent representations about the product. Gross was awarded $3.35 million in compensation and $7.76 million in punitive damages.

Linda Batiste – $1.2 Million Verdict

In April 2014, Linda Batiste won a $1.2 million state lawsuit against Johnson & Johnson. A Texas jury found that the mesh bladder sling that Batiste received was defective. Batiste claimed the sling eroded inside of her, causing severe pain and medical problems. An appeal's judge later overturned the verdict, saying Batiste failed to prove that the sling caused her injuries.

Jo Huskey – $3.27 Million Verdict

In September 2014, Johnson & Johnson's Ethicon Inc. unit lost a $3.27 million verdict to a West Virginia woman who claimed she was injured by the company's Gynecare TVT Obturator, or TVT-O, transvaginal mesh device.

Jo Huskey was 52 when she was implanted with the device in 2011 for stress urinary incontinence. She suffered from serious side effects, including pelvic pain.

Patricia Hammons – $12.5 Million Verdict

In December 2015, Johnson & Johnson lost a $12.5 million verdict to a woman who claimed she was injured by the company's Prolift implant. Patricia Hammons claimed complications from the device forced her to have multiple revision surgeries. She can no longer have sex, and she continues to experience health problems.

Hammons claimed the company failed to warn of the risks associated with the device, and one J&J employee testified that the company never developed a backup plan to treat devices that failed. The verdict included $5.5 million in compensation for pain, suffering and medical bills and $7 million in punitive damages.

Peggy Engleman – $20 Million Verdict

In August 2017, Peggy Engleman filed a lawsuit against Ethicon and claimed the company's TVT-Secur mesh caused serious complications including infections, bleeding and severe pain. A jury awarded her $20 million.

Engleman originally received the mesh in 2007 to treat urinary incontinence. Even after multiple surgeries to remove the product, mesh fragments remain in her body.

Elizabeth Hyrmoc – $15 Million Verdict

In December 2017, a New Jersey jury awarded $15 million to Elizabeth Hyrmoc. The jury awarded $4 million for pain and suffering, $10 million for punitive damages and $1 million for loss of consortium.

Surgeons implanted Hyrmoc with Ethicon Prolift mesh in 2008. According to her lawsuit, she suffered from chronic pain and other complications that required her to have several surgeries. The jury found Ethicon failed to warn Hyrmoc about the risks of the Prolift.
C.R. Bard Settles After Multiple Losses
After losing a state lawsuit for $3.6 million in 2012 and a federal lawsuit for $2 million in 2013, Bard settled a pair of cases for undisclosed amounts. In October 2014, Bard settled more than 500 lawsuits for $21 million, but the judge presiding over the MDL was disturbed by Bard's slow pace.
In December 2014, Judge Goodwin told Bard to settle more of its cases, or it could face billions in jury verdicts. In August 2015, Bard settled an additional 3,000 cases for $200 million.
Christine Scott – $5.5 Million Verdict

In the first state lawsuit involving transvaginal mesh, Christine Scott accused Bard of negligently designing and marketing a product. After receiving a Bard mesh implant, Scott experienced serious complications. She was unable to control her bowel movements, and sex was painful. A California jury agreed that Bard was negligent, and it awarded Scott $5.5 million in damages. Bard was responsible for 60 percent of the damages, and Scott's surgeon was responsible for the other 40 percent.

Donna Cisson – $2 Million Verdict

Bard faced its first federal trial in July 2013. Donna Cisson claimed Bard did not adequately test its Avaulta implant in humans or use "reasonable care" in designing the implant. The jury returned a $2 million verdict against Bard, finding that Bard failed to warn her doctor about Avaulta's risks. The award included $250,000 in compensatory damages, and $1.75 million in punitive damages because of Bard's "conscious indifference to [the] consequences" of its conduct.
American Medical Systems Settles Claims, Avoids Verdicts
Weeks before Bard's first federal lawsuit in 2013, American Medical Systems agreed to settle an unspecified number of claims for $54.5 million. The settlement agreement involved lawsuits filed in both state and federal courts. A month earlier, AMS had estimated that its liability for transvaginal mesh claims was $159.8 million.
In May 2014, AMS reached another agreement with multiple plaintiffs' law firms to settle approximately 20,000 mesh claims for up to $830 million. The settlement resolved the majority of the 25,000 lawsuits pending against AMS in state and federal courts. As of March 2017, 4,245 cases were still pending against AMS in the federal MDL.
In August 2017, American Medical Systems' parent company, Endo International, set aside $775 million to settle 22,000 claims, Bloomberg reported. In total, the company has spent $2.6 billion to settle its mesh cases.

Boston Scientific Agrees to Small Settlement, Loses Large Verdicts
Boston Scientific lost multiple jury verdicts before settling 3,000 mesh lawsuits for $119 million in April 2015. Claimants received about $40,000 per case. The company's CEO said that Boston Scientific would continue to fight the remaining legal claims against it, including more than 15,000 claims in the federal MDL. One month later, the company lost another mesh lawsuit.
In December 2017, the company settled an additional 350 lawsuits for an undisclosed amount.
Martha Salazar – $73.5 Million Verdict

In September 2014, a Texas state jury awarded plaintiff Martha Salazar $73.5 million. It found that Boston Scientific was "grossly negligent" for failing to warn doctors and patients of the risks associated with the Obtryx bladder sling. Salazar's lawyers said the company knew about complications caused by the device.

The jury included $50 million in punitive damages in the multimillion dollar verdict. An appeals judge later reduced the verdict to $34.6 million because of a Texas law limiting the amount of money companies can be made to pay in punitive damages.

4 Plaintiffs – $26.7 Million Verdict

Boston Scientific lost a joint trial to four plaintiffs for a total of $26.7 million in November 2014. Amal Eghnayem, Margarita Dotres and Mania Nunes each received about $6.7 million, and Juana Betancourt received about $6.5 million from the verdict.

Each woman experienced complications from Boston Scientific's Pinnacle implant. The Miami jury ruled that the company's implant had a flawed design and the defendant didn't adequately warn of the risks associated with the device.

4 Plaintiffs – $14.5 Million Verdict

Two weeks after the Miami verdict, Boston Scientific lost another trial to four plaintiffs. Jeanie Blankenship, Carol Sue Campbell, Jacquelyn Tyree and Chris Rene Wilson successfully argued that Boston Scientific's Obtryx implants caused organ damage and pain. The jury awarded them $14.5 million in compensation and $4 million punitive damages.

Deborah Barba – $10 Million Award

Deborah Barba claimed that Boston Scientific's Pinnacle and Advantage Fit mesh implants were defectively designed after the devices caused several complications. Barba claimed to experience vaginal scarring, constant pain and other complications after the mesh eroded inside of her.

A Delaware jury awarded Barba $100 million, the largest verdict against a mesh manufacturer, in May 2015. The jury found that Boston Scientific's products were defective and the company failed to warn of the risks. An appeal judge said the amount was excessive and reduced it to $10 million. The final award included $2.5 million in compensation and $7.5 million in punitive damages.
Coloplast Settles Claims, Increases Legal Budget
Coloplast faced the second fewest number of lawsuits in the West Virginia MDL. The first lawsuit against Coloplast was scheduled to begin in December 2013, but the company announced that it would settle about 400 mesh lawsuits for $16 million in January 2014. The claimants reportedly received about $40,000.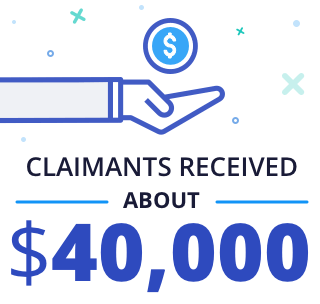 Coloplast increased its legal budget to $448 million in September 2015 after courts ordered the company to move forward on litigation involving 200 cases. Less than 500 cases were pending against Coloplast in 2017.
Bard, Boston Scientific and Ethicon had thousands of cases pending against them as of August 2017. Cook Medical had 480 cases pending. AMS, now part of Endo, had more than 2,500 cases in the MDL. But Endo announced that month that it has set aside $775 million to resolve those and nearly 20,000 other cases brought against the company over its transvaginal mesh.
Transvaginal mesh manufacturers have lost hundreds of millions of dollars in jury verdicts, and they've paid more than $1.2 billion to settle tens of thousands of claims. With more than 60,000 mesh cases still pending, more legal settlements seem likely.
Please seek the advice of a medical professional before making health care decisions.
How helpful was this page?
How can we improve this page?
How can we improve this page?