Mirena Lawsuits
Mirena lawsuits accuse Bayer Pharmaceuticals of hiding side effects and making a defective intrauterine device (IUD). Women are blaming the birth control device for causing organ perforation and pressure buildup in the skull. The company offered to settle some perforation lawsuits for $12.2 million.
Thousands of women nationwide sued Bayer Pharmaceuticals over Mirena birth control after they say it perforated the uterus, damaged organs and caused pseudotumor cerebri — an abnormal fluid buildup in the skull. These women say Mirena complications led to diminished quality of life and they live in fear of future complications.
The lawsuits accuse the company of selling a dangerous product. They also claim the company used deceptive advertising and hid the risk of complications.
Currently, there are no Mirena class action lawsuits in the U.S., but there are three main groups of individual lawsuits, two multidistrict litigation in New York and one multicounty litigation in New Jersey. So far, Bayer has only offered to settle perforation lawsuits.
As of November 2022, both MDLs and the MCL have been closed. Many lawyer have stopped accepting cases.
Federal, Multicounty Suits Allege Injuries
Mirena litigation has ended, and Bayer has offered one publicly disclosed settlement. In August 2017, the drug giant offered $12.2 million to settle organ perforation cases. Lawyers drafted the master settlement agreement in April 2018.
As of Aug. 17, 2018, Bayer estimated the settlement would include 4,600 claims. About 98 percent of plaintiffs must opt into the settlement in order for Bayer to pay out the money.
There were two large groups of Mirena cases in federal multidistrict litigations (MDLs). Both are in the Southern District of New York. One is for organ perforation lawsuits, and the other is for pseudotumor cerebri lawsuits. There is also an active multicounty litigation in New Jersey for perforation and migration. All litigation have been closed.
Migration, Organ Perforation
Women in MDL 2434 claimed the IUD perforated their organs. This is when the device pokes a hole through an organ, such as the uterus. Perforation can occur during insertion or any time after. Lawsuits say that Bayer never properly warned women that the device could cut through organs.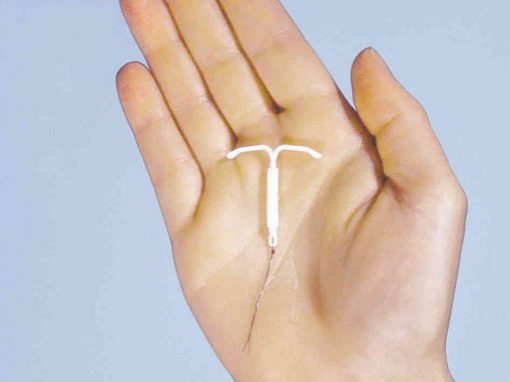 Similar to perforation lawsuits, migration lawsuits allege the device migrated outside the uterus. Migration leads to injuries such as perforation and organ damage. In cases where the IUD migrates, women likely need to have Mirena surgically removed. Some women who filed lawsuits had to have multiple surgeries to correct complications.
The judge dismissed 1,230 of these cases in 2016. Lawyers for the plaintiffs appealed the dismissal, but the U.S. Court of Appeals for the Second Circuit affirmed the dismissal in October 2017.
The last of these lawsuits were resolved by mid-September 2018, and Bayer offered $12.2 million to settle these cases and perforation claims in other courts. As of April 2019, only one case was still pending in the MDL.
Pseudotumor Cerebri Injuries
In the newest group of Mirena lawsuits, women in MDL 2767 claim Mirena caused pseudotumor cerebri. This term means "false brain tumor." Unlike perforation or migration claims that deal with physical damage related to the IUD moving from the uterus, these claims say the hormone inside Mirena, levonorgestrel, is to blame.
The hormone can cause an abnormal elevation of cerebrospinal fluid in the skull, resulting in pseudotumor cerebri (also known as idiopathic intracranial hypertension).
According to these lawsuits, Bayer misled plaintiffs about the implant's safety by not properly explaining how the hormone works. Because this hormone is more active than other similar birth control hormones, it is more likely to cause side effects, lawsuits say. Specifically, women who used Mirena or other levonorgestrel products more commonly develop pseudotumor cerebri.
In April 2018, plaintiffs and defendants gathered to go over the medical and scientific issues surrounding Mirena, according to the court docket. This MDL is now closed.
New Jersey Lawsuits Consolidated
Like the New York MDL, Mirena lawsuits in New Jersey say the IUD migrated and caused injuries. The court consolidated these cases into a multicounty litigation (No. 297) in New Jersey Superior Court Bergen County. In July 2018, there were more than 1,800 active cases.
But on May 9, 2018, Bergen County Superior Court Judge Rachelle L. Harz dismissed a large group of cases because they had passed the statute of limitations. Shortly after, Bayer and the remaining plaintiffs entered into a confidential master settlement with a deadline to respond by June 29, 2018.
In a case management order dated Aug. 31, 2018, Judge Harz ruled that plaintiffs who do not appear before the court or respond with their intent to join the settlement by Oct. 9, 2018 will have their cases dismissed. The MCL was closed in April 2021.
Women Want Bayer to Pay
Women who filed Mirena lawsuits accuse Bayer of knowingly harming them, and they want compensation for medical expenses, lost wages, and pain and suffering.
Lawsuits said plaintiffs suffer "diminished enjoyment of life and a future of high risk pregnancies and infertility, as well as the need for lifelong medical treatment, monitoring and/or medications, and fear of developing any of the above named health consequences."
"When placed in the stream of commerce, Mirena contained unreasonably dangerous design defects and was not reasonably safe as intended to be used, subjecting the Plaintiff to risks that exceeded the benefits."
In addition, Bayer misrepresented Mirena's risks as "uncommon" and hid the harmful side effects from women and their doctors, lawsuits allege. They also are accused of using deceptive marketing that targeted mothers and portrayed Mirena as safe and convenient.
Examples of Mirena Cases
Johnson V. Bayer

Desaree Nicole Lee Johnson filed a suit against Bayer after her device moved and cut into her uterus. She had surgery to remove it. Later, she became pregnant, but it ended in a miscarriage. Johnson may now be infertile. She accused Bayer of knowingly releasing a defective and unsafe product.

Williams V. Bayer

Melody Williams accused Bayer of negligence and fraud. She also claimed the company failed to warn consumers of dangerous Mirena side effects. Williams experienced abdominal cramping and pain less than a year after receiving Mirena. The first attempt to remove the device was unsuccessful. During a second surgery, doctors found that the device had "migrated through the opening of the plaintiff's right fallopian tube." Williams suffered from pain, infection and had to undergo many procedures. She accused Bayer of "[willful] and reckless disregard for the public safety."

Everett-Carey V. Bayer

Katrina Everett-Carey filed suit against Bayer after doctors diagnosed her with pseudotumor cerebri. Shortly after receiving Mirena, she experienced blurred vision and intense headaches. Her diagnosis came about a year after she began using Mirena. "Defendants failed to adequately and properly test the Mirena both before and after placing it on the market," the lawsuit said.
Please seek the advice of a medical professional before making health care decisions.
Share This Page:
How can we improve this page?
Thank You for Your Feedback
We appreciate your feedback. One of our content team members will be in touch with you soon.
We appreciate your feedback. One of our content team members will be in touch with you soon.
Who Am I Calling?
Calling this number connects you with a Drugwatch representative. We will direct you to one of our trusted legal partners for a free case review.
Drugwatch's trusted legal partners support the organization's mission to keep people safe from dangerous drugs and medical devices. For more information, visit our partners page.