Nesina, Kazano & Oseni
Nesina, Kazano and Oseni are Type 2 diabetes drugs manufactured by Takeda Pharmaceuticals. These drugs help stimulate the pancreas to release more insulin after meals to control blood sugar. But these combination drugs have been linked to side effects such as bladder cancer and pancreatitis.
Nesina (alogliptin), Kazano (alogliptin and metformin hydrochloride) and Oseni (alogliptin and pioglitazone) are oral drugs developed by Japan-based Takeda Pharmaceuticals, Inc. Its partner, Furiex Pharmaceuticals, markets the drugs. All three drugs were approved in 2010 in Japan and then in January 2013 by the U.S. Food and Drug Administration (FDA).
Along with diet and exercise, Nesina, Kazano and Oseni help control blood sugar in people with Type 2 diabetes. The drugs are not intended for use in patients with Type 1 diabetes or ketoacidosis.
The main active ingredient in all three medications is alogliptin, a drug that belongs to a class of medications called dipeptidyl peptidase-4 (DPP-4) inhibitors. Drugs in this class help stimulate the release of more insulin after a meal to control blood sugar. Other drugs in the class include Januvia, Tradjenta, Onglyza and Kombiglyze XR. Nesina would have been the first DPP-4 drug released in the U.S. But because the FDA had questions about the drug's cardiovascular safety, Takeda was forced to conduct new safety trials before the drug could be approved.
Nesina (alogliptin) is Takeda's follow-up medication to its blockbuster diabetes drug, Actos (pioglitazone). At the height of its sales in 2011, Actos sales topped out at $4.5 billion worldwide and made up 27 percent of the company's revenue. The patent on Actos expired in August 2012, but Takeda is using Actos (pioglitazone) in combination with alogliptin in its new medicine, Oseni.
The new alogliptin-based medicines have made millions for Takeda. In 2016, the company reported that Nesina made about $449 million in the U.S.
Prescription drug prices in the U.S. have been rising for several years. Some drugs in 2022 increased by more than $20,000 or 500%.
Between July 2021 and July 2022, there were 1,216 products whose price increases exceeded the inflation rate of 8.5% for that period. The average price increase for these drugs was 31.6%.
Studies have shown that drugs in the DPP-4 class are effective at controlling blood sugar, but other studies have linked them to serious side effects like pancreatitis and possible pancreatic cancer.
How Do Nesina, Kazano & Oseni Work?
Like other DPP-4 drugs, Nesina, Kazano and Oseni block DPP-4, an enzyme responsible for degrading the incretin hormone, glucagon-like peptide-1 (GLP-1). GLP-1 encourages the pancreas to secrete insulin after meals. It also regulates how much sugar the liver produces.
By blocking DPP-4 from breaking down GLP-1 in people with Type 2 diabetes, alogliptin allows GLP-1 to remain in the blood longer. This allows the pancreas to secrete more insulin and the liver to produce less sugar. This helps control blood sugar.
Kazano combines alogliptin with metformin. In addition to controlling blood sugar by blocking DPP-4, the metformin in Kazano reduces the amount of sugar absorbed into the blood from the intestines, reduces the amount of sugar produced by the liver and makes the body more sensitive to insulin.
Oseni combines alogliptin with Actos (pioglitazone). Like Nesina and Kazano, Oseni also blocks DPP-4, and pioglitazone works by increasing the body's sensitivity to insulin.
Side Effects
All three drugs share similar side effects. The most common ones varied slightly in clinical trials but generally included colds and upper respiratory tract infections.
Nesina users also reported headaches while Oseni users reported back pain. Kazano users reported both side effects plus diarrhea and high blood pressure.
While Nesina carries no black box warning, the other two drugs do. Oseni includes a warning about congestive heart failure risk. Kazano carries a lactic acidosis warning. Serious side effects for all three drugs include kidney problems and allergic reactions.
Dosages & Strengths
Each dose of alogliptin and combination drug is different depending on the patient, especially if they have kidney problems. Because each patient may react differently to each medication, doctors may increase or decrease the dose after a patient begins treatment. In the case of Kazano and Oseni, these drugs use alogliptin in combination with varying strengths of metformin (Glucophage or Fortamet) and pioglitazone (Actos).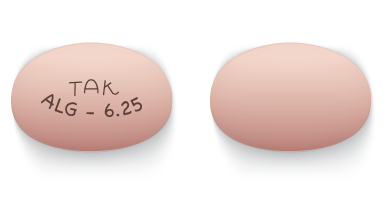 Nesina
6.25 mg, 12.5 mg or 25 mg tablets of alogliptin taken once daily with or without food. Patients with moderate kidney disease should go no higher than a 12.5 mg dose. For patients with severe kidney disease, the lowest dose of 6.25 mg is recommended.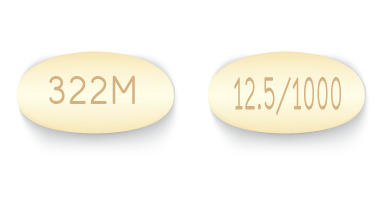 Kazano
12.5 mg alogliptin/500 mg metformin and 12.5 mg alogliptin/1000 mg metformin. Patients should take Kazano twice daily with food. Patients with severe kidney problems should not use Kazano.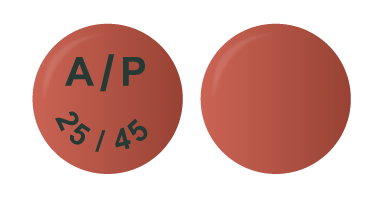 Oseni
25 mg alogliptin/15, 30 & 45 mg pioglitazone and 12.5 mg alogliptin/15, 30 & 45 mg pioglitazone. No dose of Oseni is safe for patients with severe renal impairment. Patients take Oseni once daily with food.
Drug Interactions
While researchers did not observe any drug interactions in clinical trials with alogliptin, Kazano and Oseni contain metformin and pioglitazone. These two medications have their own set of drug interactions. Kazano metformin interactions include: Alcohol, insulin, topiramate, zonisamide, estrogens, oral contraceptives, thyroid drugs. Oseni pioglitazone interactions include: Gemfibrozil and other CYP2C8 inhibitors.
Please seek the advice of a medical professional before making health care decisions.
Share This Page:
How can we improve this page?
Thank You for Your Feedback
We appreciate your feedback. One of our content team members will be in touch with you soon.
We appreciate your feedback. One of our content team members will be in touch with you soon.
Who Am I Calling?
Calling this number connects you with a Drugwatch representative. We will direct you to one of our trusted legal partners for a free case review.
Drugwatch's trusted legal partners support the organization's mission to keep people safe from dangerous drugs and medical devices. For more information, visit our partners page.