Nesina (alogliptin), Kazano (alogliptin and metformin hydrochloride) and Oseni (alogliptin and pioglitazone) are oral drugs developed by Japan-based Takeda Pharmaceuticals, Inc. Its partner, Furiex Pharmaceuticals, markets the drugs. All three drugs were approved in 2010 in Japan and then in January 2013 by the U.S. Food and Drug Administration (FDA).
Along with diet and exercise, Nesina, Kazano and Oseni help control blood sugar in people with Type 2 diabetes. The drugs are not intended for use in patients with Type 1 diabetes or ketoacidosis.
The main active ingredient in all three medications is alogliptin, a drug that belongs to a class of medications called dipeptidyl peptidase-4 (DPP-4) inhibitors. Drugs in this class help stimulate the release of more insulin after a meal to control blood sugar. Other drugs in the class include Januvia, Tradjenta, Onglyza and Kombiglyze XR. Nesina would have been the first DPP-4 drug released in the U.S. But because the FDA had questions about the drug's cardiovascular safety, Takeda was forced to conduct new safety trials before the drug could be approved.
Did you know
The active ingredient in all three medications is alogliptin, which helps stimulate the release of insulin after a meal to control blood sugar.
Nesina (alogliptin) is Takeda's follow-up medication to its blockbuster diabetes drug, Actos (pioglitazone). At the height of its sales in 2011, Actos sales topped out at $4.5 billion worldwide and made up 27 percent of the company's revenue. The patent on Actos expired in August 2012, but Takeda is using Actos (pioglitazone) in combination with alogliptin in its new medicine, Oseni.
The new alogliptin-based medicines have made millions for Takeda. In 2016, the company reported Nesina made about $449 million in the U.S.
Studies have shown that drugs in the DPP-4 class are effective at controlling blood sugar, but other studies have linked them to serious side effects like pancreatitis and possible pancreatic cancer.
How Do Nesina, Kazano & Oseni Work?
Like other DPP-4 drugs, Nesina, Kazano and Oseni block DPP-4, an enzyme responsible for degrading the incretin hormone, glucagon-like peptide-1 (GLP-1). GLP-1 encourages the pancreas to secrete insulin after meals. It also regulates how much sugar the liver produces.
By blocking DPP-4 from breaking down GLP-1 in people with Type 2 diabetes, alogliptin allows GLP-1 to remain in the blood longer. This allows the pancreas to secrete more insulin and the liver to produce less sugar. This helps control blood sugar.
Kazano and Oseni are combination drugs, and they help control blood sugar in people for whom alogliptin alone is not effective.
Kazano combines alogliptin with metformin. In addition to controlling blood sugar by blocking DPP-4, the metformin in Kazano reduces the amount of sugar absorbed into the blood from the intestines, reduces the amount of sugar produced by the liver and makes the body more sensitive to insulin.
Oseni combines alogliptin with Actos (pioglitazone). Like Nesina and Kazano, Oseni also blocks DPP-4, and pioglitazone works by increasing the body's sensitivity to insulin.
Dosages & Strengths
Each dose of alogliptin and combination drug is different depending on the patient, especially if they have kidney problems. Because each patient may react differently to each medication, doctors may increase or decrease the dose after a patient begins treatment. In the case of Kazano and Oseni, these drugs use alogliptin in combination with varying strengths of metformin (Glucophage or Fortamet) and pioglitazone (Actos).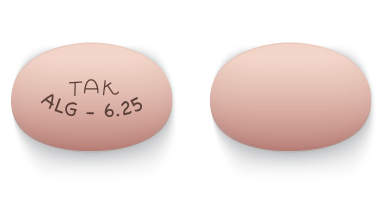 Nesina:
6.25 mg, 12.5 mg or 25 mg tablets of alogliptin taken once daily with or without food. Patients with moderate kidney disease should go no higher than a 12.5 mg dose. For patients with severe kidney disease, the lowest dose of 6.25 mg is recommended.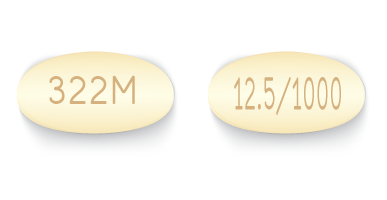 Kazano:
12.5 mg alogliptin/500 mg metformin and 12.5 mg alogliptin/1000 mg metformin. Patients should take Kazano twice daily with food. Patients with severe kidney problems should not use Kazano.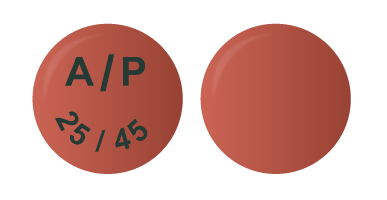 Oseni:
25 mg alogliptin/15, 30 & 45 mg pioglitazone and 12.5 mg alogliptin/15, 30 & 45 mg pioglitazone. No dose of Oseni is safe for patients with severe renal impairment. Patients take Oseni once daily with food.
Side Effects
In clinical trials for Nesina, researchers gathered data from 14,778 patients with Type 2 diabetes. The average age of trial participants was 58 years old and they used Nesina for 49 weeks. About 3,348 patients used the drug for more than a year.
Less serious Nesina side effects
Headache
Nasopharyngitis (common cold)
Upper respiratory tract infection
Hypoglycemia

Diarrhea
Constipation
Nausea
Joint pain
Rare side effects in post-marketing experience
Kidney problems
Allergic reactions
Rash
Inflammation and swelling
Stevens-Johnson syndrome (severe skin reaction)
Bullous pemphigoid (skin condition with large, fluid-filled blisters)
Additional Side Effects and Black Box for Kazano
In addition to safety concerns related to alogliptin and DPP-4s, Kazano also has a black-box warning for lactic acidosis, a potential side effect of metformin. It is a rare but serious condition caused by the buildup of lactic acid in the blood and requires immediate medical care.
Additional common side effects of Kazano include:
Back pain
Urinary tract infections
Hypertension
Indigestion
Abdominal discomfort
Flatulence
Additional Side Effects and Black Box for Oseni
Because Oseni is a combination of alogliptin and pioglitazone, it can have a combination of side effects. In addition to pancreatic abnormalities, this drug also carries the risk of bladder cancer because of Actos.
In clinical trials of pioglitazone, researchers found tumors in male rats. Other studies suggest that taking pioglitazone increases the risk of bladder cancer by 83 percent.
Pioglitazone also increases the risk of edema and weight gain. In women, abnormal ovulation can occur, which can increase the possibility of pregnancy.
Oseni has a black-box warning for congestive heart failure and should not be used in people with a history of heart failure.
Safety Issues Found in Postmarket Studies
In clinical studies done after the drugs hit the market, DPP-4 inhibitors were linked to a number of side effects. Some are rare and severe, like pancreatitis. More common side effects include stomachaches and nausea.
In an article by Elashoff et al. published in the July 2011 Issue of Gastroenterology, researchers suggest that inhibition of DPP-4 compromises the immune system and makes the body susceptible to all types of cancer.
Alogliptin is also still under post-marketing surveillance by the FDA for its safety regarding use in children, heart safety, liver abnormalities, pancreatitis and severe hypersensitivity reactions.
Pancreatitis
After taking Nesina, Kazano or Oseni, people reported post-marketing cases of acute pancreatitis, a condition where the pancreas becomes inflamed and swollen. In severe cases, this can lead to hospitalization and even death.
Researchers at Johns Hopkins University reported that people who took DPP-4s were twice as likely to suffer from pancreatitis that required hospitalization.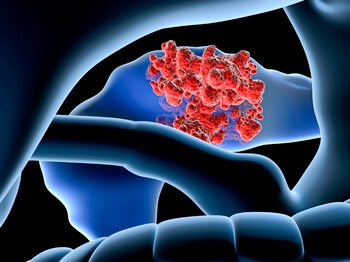 Pancreatic Cancer
Controversy still exists over whether DPP-4s can cause pancreatic cancer, and both the FDA and European Medicines Agency say not enough evidence exists to support this link.
In one study by Alexandra Butler and colleagues published in Diabetes, the researchers examined the pancreases of organ donors who were using DPP-4s and other incretin-based therapies. Researchers found abnormal cells "with the potential for evolution into neuroendocrine tumors."
Heart Failure
A 2013 study in the New England Journal of medicine by researchers at Brigham and Women's Hospital in Boston showed that Nesina did not increase heart attack risk. However, doctors also determined that DPP-4s may increase the risk of heart failure.
In the Examination of Cardiovascular Outcomes with Alogliptin versus Standard of Care (EXAMINE) trial, researchers found more patients suffered congestive heart failure with Nesina than those taking a placebo. The medication insert suggests health care providers consider the risk and benefits of prescribing Nesina to patients with a history of kidney or heart failure.
In 2016, the FDA required drug makers to add a warning for heart failure to all alogliptin-containing medications.
Joint Pain
In 2016, the FDA warned that DPP-4 drugs, including Nesina, Kazano and Oseni, may cause severe and persistent joint pain. Patients who took the drugs for as little as one day suffered joint pain. Fortunately, most patients who stopped taking the drugs had relief of symptoms in less than a month.
Drug Interactions
While researchers did not observe any drug interactions in clinical trials with alogliptin, Kazano and Oseni contain metformin and pioglitazone. These two medications have their own set of drug interactions. Kazano metformin interactions include: Alcohol, insulin, topiramate, zonisamide, estrogens, oral contraceptives, thyroid drugs. Oseni pioglitazone interactions include: Gemfibrozil and other CYP2C8 inhibitors
Author
Michelle Y. Llamas is a senior content writer. She is also the host of Drugwatch Podcast where she interviews medical experts as well as patients affected by drugs and medical devices. She has written medical and legal content for several years — including an article in The Journal of Palliative Medicine and an academic book review for Nova Science Publishers. With Drugwatch, she has developed relationships with legal and medical professionals as well as with several patients and support groups. Prior to writing for Drugwatch, she spent several years as a legal assistant for a personal injury law firm in Orlando. She obtained her English – Technical Communication degree from the University of Central Florida. She is a committee member with the American Medical Writers Association.
---