Drugmakers Continue to Advertise Dangerous Products While Lawsuits Pile Up
Fact-Checked
Editors carefully fact-check all Drugwatch content for accuracy and quality.
Drugwatch has a stringent fact-checking process. It starts with our strict sourcing guidelines.
We only gather information from credible sources. This includes peer-reviewed medical journals, reputable media outlets, government reports, court records and interviews with qualified experts.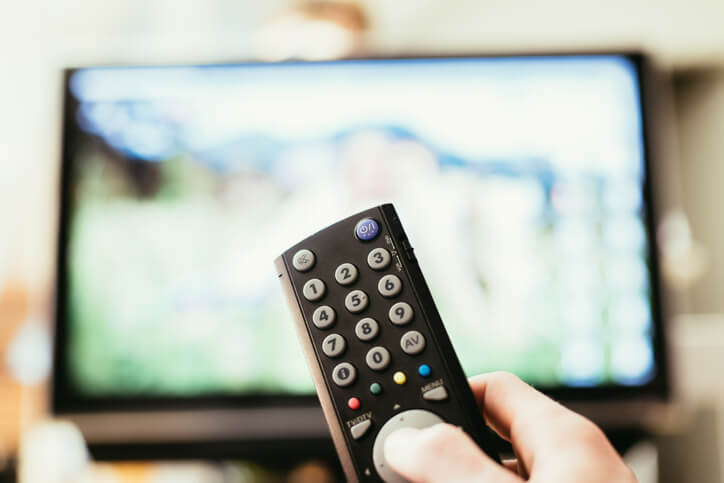 In a recent poll among doctors, Boehringer Ingelheim's print ads for Pradaxa (dabigatran) were ranked the most effective of 2011, according to Medical Marketing & Media. However, the amount of money a pharmaceutical company spends on selling its product doesn't necessarily make it better or safer.
For example, Pradaxa's manufacturer spent an estimated $464 million on marketing the drug in 2011, and it certainly paid off: Pradaxa sales passed the $1 billion mark in 2012.
In 2011, the same year that Boehringer was wooing the public through a variety of media, the drug topped the list of most dangerous drugs, with 3,781 Food and Drug Administration (FDA) reports of adverse events, including 542 patient deaths. Sales of the drug skyrocketed even as its users suffered from severe bleeding and other side effects that led to a rash of lawsuits.
Whether it is through print, television or the Internet, pharmaceutical companies spend large sums of money to push their latest offerings. Nielsen reported that in 2007, $3.1 billion was spent on pharmaceutical TV ads alone.
Several drugs seem primed to follow in the footsteps of Pradaxa, as companies raking in large profits may be forced to pay out millions in lawsuits.
Drugs Made Popular by Advertising Lead to Lawsuits
Boehringer isn't the only company that pumps large sums of money into marketing drugs that may be embroiled in legal troubles and present questionable safety profiles.
Bayer spent millions of dollars advertising its birth control IUD, Mirena, to "busy moms" claiming it was "hassle free" because women didn't have to worry about taking a pill every day. Although the IUD costs $800, Bayer claims that the device pays for itself. As a result of this aggressive campaign, Mirena sales topped $700 million in 2010.
Even as it continues to advertise Mirena, however, several lawsuits were filed against Bayer by women who have faced side effects such as perforation of the uterus and infertility, among others.
The FDA warned Bayer about its misleading advertising. In 2009, a letter was issued to the company for "overstatement of efficacy." The drugmaker made false claims that Mirena would bring "more romance" and help women "feel and look great."
A familiar advertising tactic of drug companies is to use doctors (or fake doctors) in their commercials to add credibility to the product.
AstraZeneca's latest Crestor commercial features a doctor who claims he prescribes the cholesterol drug when "diet and exercise alone aren't enough." Despite lawsuits filed in California state court for such side effects as sudden cardiac death, kidney damage and muscle disorders, new Crestor commercials were still airing in 2012.
Pharmaceutical Advertising and the FDA
Ads for these drugs and other prescription medications are regulated by the FDA under the Food, Drug, and Cosmetic Act. The agency makes sure the information provided by these companies is balanced, truthful and accurate.
In the 1980s, regulations on drug advertising were far more lax, and pharmaceutical companies took advantage.
Drug giants like Eli Lilly led the charge in spending a big chunk of its budget in direct-to-consumer (DTC) marketing. This type of marketing targeted at consumers is legal only in the United States and New Zealand, but it wasn't until 1997 that the FDA required drug companies to list side effects in their ads.
The popularity of this type of advertising grew, and so did the fall-out.
One of the first drugs to come under fire for deceptive marketing was Merck's painkiller, Vioxx. The drug was heavily advertised and then pulled off the market in 2004 after it was linked to an increase in heart attack and stroke.
The company paid about $4.85 billion to settle 27,000 lawsuits from plaintiffs who claimed the company failed to disclose the risks.
Drug Companies Claim Advertising Educates Consumer
Drug companies have always defended DTC advertising – specifically television ads – by claiming they educate the consumer and prompt doctors to rethink treatment plans. And to some extent, this might be true. However, several negative effects have also arisen.
An FDA survey of 500 physicians released in 2004 shed some light on the effects of DTC advertising on the patient-physician relationship.
The survey found the positive effects were:
Patients were more likely to ask thoughtful questions during visits.
Patients were more involved in their health care.
Patients had greater awareness of treatments.
The negative effects were:
78 percent of patients understood the drug benefits but only 40 percent understood the risks.
75 percent of doctors felt their patients thought the drug worked better than it did because of the ads.
Physicians felt more pressured by patients to prescribe a specific brand-name drug.
In response to some of these concerns, the FDA has tightened regulations on drug companies. But even they have their limits.
Deputy FDA commissioner for operations, Janet Woodcock, said in a 2011 release, "Much of our compliance and enforcement activity is spent trying to ensure that companies don't low-ball risks in the ad and provide inflated expectations of benefit." Drugmakers have since toned down their television ads in response to the FDA crackdown, but a large amount of their budget is still spent on advertising.
The lesson to be learned? Always be an informed consumer, and take the time to educate yourself about the risks and benefits of a drug before taking it.
Share This Page:
How can we improve this page?
Thank You for Your Feedback
We appreciate your feedback. One of our content team members will be in touch with you soon.
We appreciate your feedback. One of our content team members will be in touch with you soon.