Transvaginal Mesh Manufacturers Initiate Settlement Discussions
Fact-Checked
Editors carefully fact-check all Drugwatch content for accuracy and quality.
Drugwatch has a stringent fact-checking process. It starts with our strict sourcing guidelines.
We only gather information from credible sources. This includes peer-reviewed medical journals, reputable media outlets, government reports, court records and interviews with qualified experts.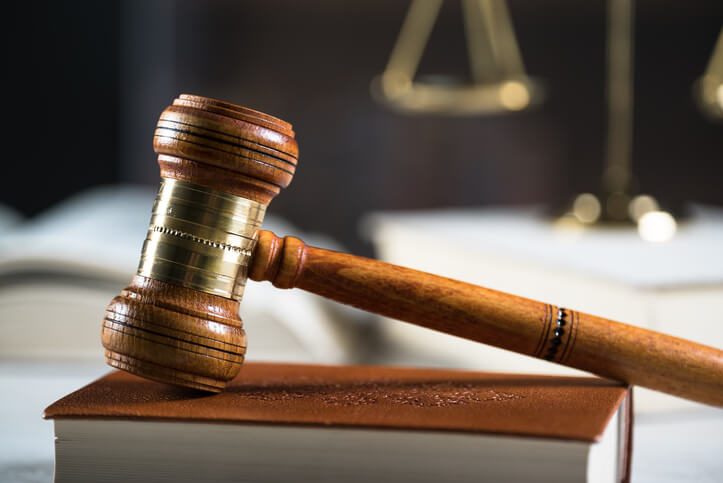 Lawyers for five of the largest makers of transvaginal mesh, embroiled in federal lawsuits filed by women who suffered complications from the product, began settlement talks last week, reports show.
Legal counsel for Endo Health Solutions (American Medical Systems), Boston Scientific, Coloplast, Cook Medical and C.R. Bard started discussing settlement plans on Sept. 30, Bloomberg reported. The only manufacturer named in the federal suits not participating in the talks is Johnson & Johnson, parent company of Ethicon.
Currently, there are more than 30,000 federal lawsuits throughout the nation against these manufacturers, and experts predict that number could climb to 50,000 as more plaintiffs join the settlement proceedings.
The product in question: Transvaginal mesh. It's a medical implant used to treat conditions such as pelvic organ prolapse (POP) and stress urinary incontinence (SUI). Some women who received this implant experienced serious side effects, including organ perforation, painful intercourse and infections that required multiple surgeries to correct.
Lawyers representing these patients are asking Judge Joseph Goodwin, who is overseeing the federal multidistrict litigation in West Virginia, to appoint a settlement committee. The committee will include plaintiffs' lawyers and Joe Rice, one of the attorneys who helped negotiate a $246 billion settlement in the tobacco litigation.
Both sides aim to resolve the thousands of cases currently pending in federal court in these discussions.
Plaintiffs 'Should be Cautiously Optimistic'
While the settlement talks will move these cases forward, some experts caution that it is too early to gauge how productive the settlement talks will be or if a settlement committee has actually been proposed to the court.
Plaintiffs should be "cautiously optimistic" about this news, mesh lawyer Karen Beyea-Schroeder of Fleming, Nolen and Jez told Drugwatch.
"Usually each side discusses what injuries should be compensated, for how much, and what proof of injury the manufacturer would require for the settlement," Beyea-Schroeder explained.
Settlement discussions also typically include discussing what medical conditions may affect the mesh's efficacy, and both sides must agree. These conditions will result in a decrease in settlement totals.
In response to questions about settlement developments, Ulla Lunhus, spokeswoman for Coloplast – who faces about 600 claims – told Bloomberg that she could not comment on the details.
"We are following a process that is in accordance with U.S. law," Lunhus said in a phone interview.
Settlements and Lawsuit Verdicts
Injured by complications related to Transvaginal Mesh?
Coloplast is further along in their settlement talks than the other companies and plans to resolve all vaginal mesh claims by the end of 2013.
Bard, Endo and J&J already suffered some losses as a result of paying out settlements and jury verdicts.
Bard lost two trials in lawsuits involving women injured by its Avaulta product, one in California state court and the second in first federal trial. A California jury awarded $5.5 million to Christine Scott and then a West Virginia jury awarded $2 million to a Donna Cisson.
In addition, the company was set to go to trial in September for a second federal case and settled it for an undisclosed amount the first day of the trial. Bard still faces more than 12,000 cases in federal and state courts.
According to Endo's company spokesman, Blaine Davis, the manufacturer has about 13,500 outstanding federal and state lawsuits. It already has paid almost $55 million in settlements for an unspecified number of claims.
J&J was ordered to pay more than $11 million to Linda Gross, a woman who had 18 surgeries to correct severe complications resulting from an implanted Gynecare Prolift. The manufacturer continues to battle lawsuits filed against its Ethicon unit.
The company announced that it would stop selling Gynecare mesh globally shortly after that settlement. Bard pulled its Avaulta mesh off the market in 2012.
J&J Not in Settlement Talks, Will 'Request Dismissal of Meritless Claims'
J&J is one of the companies with the most claims against it. Bloomberg reports that as of June 2013, the total claims against the manufacturer totaled more than 12,000.
Sheri Woodruff, spokeswoman for the Ethicon unit in New Jersey, told Bloomberg the company is now "focusing on trying to efficiently manage thousands of unverified and possibly unfounded complaints." Woodruff added the company will "request dismissal of meritless claims."
Some women who suffered complications from J&J's products are outraged at the news of the company's lack of participation in settlement talks.
Teresa Sawyer suffered severe complications from Ethicon's Gynecare tension-free vaginal tape (TVT). She and her husband David Sawyer founded the online support group TVT-NO!
"We ladies were seriously injured due to their unsafe and potentially deadly TVT mesh," Sawyer told Drugwatch. "TVT [mesh] was never tested for chemical compatibility in humans, and because of that, we are living a nightmare of quickly depleting immune systems, as well as pelvic floor nerve damage, tissue damage and remarkable pain."
In the meantime, Judge Goodwin is determined to expedite these cases. In a September hearing, Goodwin said he was considering combining multiple lawsuits for trial.
"I'm going to keep the bulldozer moving to deal with these cases," Goodwin told Bloomberg.
Share This Page:
How can we improve this page?
Thank You for Your Feedback
We appreciate your feedback. One of our content team members will be in touch with you soon.
We appreciate your feedback. One of our content team members will be in touch with you soon.