Judge Sets First Boston Scientific Transvaginal Mesh Bellwether Trials
Fact-Checked
Editors carefully fact-check all Drugwatch content for accuracy and quality.
Drugwatch has a stringent fact-checking process. It starts with our strict sourcing guidelines.
We only gather information from credible sources. This includes peer-reviewed medical journals, reputable media outlets, government reports, court records and interviews with qualified experts.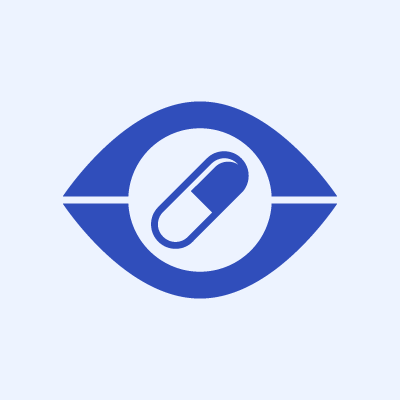 The federal judge presiding over thousands of transvaginal mesh cases this month announced the first four bellwether trials against Boston Scientific.
Boston Scientific is one of six major device manufacturers being sued by thousands of women injured by surgical mesh implants. Some of the injuries mentioned in the lawsuits include: erosion, organ perforation, nerve damage and painful intercourse.
Earlier this month, Judge Joseph R. Goodwin of the U.S. District Court in the Southern District of West Virginia signed an amended pretrial order for the first and second round of bellwether trials. Two of the cases concern the Pinnacle mesh implant (used to treat pelvic organ prolapse), and the other two involve the company's Obtryx mesh (used to correct stress urinary incontinence).
In 2011, Boston Scientific issued a class 2 recall for the Pinnacle Pelvic Floor Repair Kit because "the device may exhibit low tensile strength between the needle and suture and lead to needle detachment during mesh leg placement." Similar products sold by other manufacturers were also recalled or pulled from the market.
The company's ProtoGen mesh sling was the first mesh sling to be manufactured. The product was taken off the market in 1999 because of safety concerns.
The first Pinnacle trial, Fawcett, et al. v. Boston Scientific Corp., is set to begin on March 10, 2014. If this case settles or is not ready for trial, Judge Goodwin intends to move on to the next bellwether case, Sanchez, et al. v. Boston Scientific Corp. The second trial is scheduled for July 14, 2014.
The remaining two Obtryx bellwethers are Smothers v. Boston Scientific Corp. and Hall v. Boston Scientific Corp.
First Set of Bellwether Cases Rejected
Bellwether cases are chosen to be representatives of the majority of lawsuits in the multidistrict litigation. These cases often set a precedent for those that follow.
After rejecting the first set of bellwethers chosen in August 2013, Judge Goodwin set clear parameters for selecting the cases for trial.
"Both parties offered selections that were not representative based on age and other factors or because they had conditions that made the cases outliers," said Goodwin in a pretrial order. "I find it necessary for the parties to resubmit their bellwether selections with more representative cases."
Goodwin's Bellwether parameters for the Boston Scientific cases are as follows:
Involve a single product
Have no statute of limitations
Have plaintiffs that were between 40 and 60 years of age at the time of implantation
Have no more than three revision surgeries
Concern plaintiffs that only have injuries representative of the class
The new group of bellwethers follows these criteria.
Consolidation of Cases for Trial May Help Move Litigation Forward
During the last status conference in September, Judge Goodwin and attorneys for both sides discussed consolidating similar cases for trial.
With the large number of cases pending trial, plaintiff's attorney Henry Garrard proposed that consolidation would help move the proceedings forward.
According to the minutes of the conference, Lori Cohen, counsel for C.R. Bard who already paid millions in previous trials, said, "While counsel represents many sympathetic plaintiffs and the defendants are compassionate and sympathetic to their plights, defendants wish to remind the court that there are cases where there is no injury, no causation [and] no product identified."
Rob Adams, counsel for Boston Scientific agreed that there were not enough Pinnacle mesh cases in West Virginia and asked for an opportunity for further briefing.
According to Clayton Clark, attorney for the plaintiffs in Boston Scientific, the mesh MDLs involve over 80 products and the number of lawsuits filed could rise to as much as 60,000.
Goodwin expressed his frustration and commented, "[Counsel] were best at telling him what he could not do, rather than what he could do to further the litigation." He went on to say that he "planned to move forward with consideration of consolidation and other ideas" and encouraged the plaintiffs to "stay engaged in moving the ball forward."
The next status conference is scheduled for November.
In the meantime, the names of experts and proposed deposition dates for plaintiff's expert witnesses are due on November 27 in the Boston Scientific bellwether.
Many other bellwethers were pushed back. Endo (American Medical Systems) are now scheduled for April 2014, Johnsons & Johnson's bellwethers will be in February 2014.
Share This Page:
How can we improve this page?
Thank You for Your Feedback
We appreciate your feedback. One of our content team members will be in touch with you soon.
We appreciate your feedback. One of our content team members will be in touch with you soon.