Johnson & Johnson Unit Facing Possible Sanctions in Vaginal Mesh MDL
Fact-Checked
Editors carefully fact-check all Drugwatch content for accuracy and quality.
Drugwatch has a stringent fact-checking process. It starts with our strict sourcing guidelines.
We only gather information from credible sources. This includes peer-reviewed medical journals, reputable media outlets, government reports, court records and interviews with qualified experts.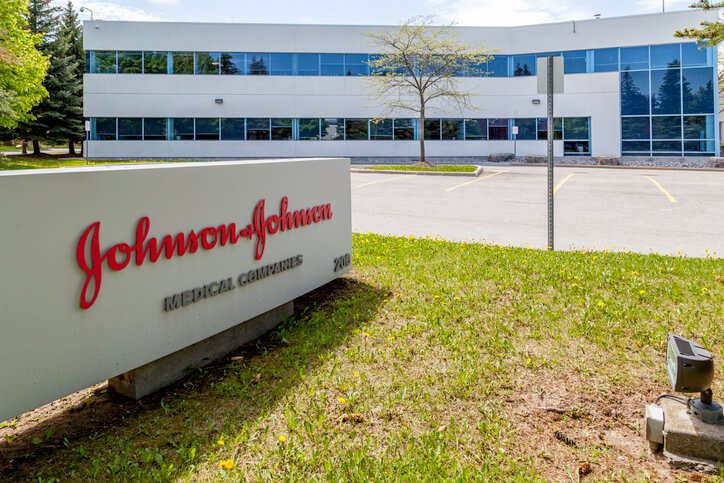 Plaintiffs involved in federal vaginal mesh litigation have accused Johnson & Johnson's Ethicon unit of losing or destroying important evidence. The accusation comes just two months before bellwether trials are scheduled to begin in the multidistrict litigation against Ethicon.
According to documents filed in the U.S. District Court for the Southern District of West Virginia, the plaintiffs allege that Ethicon officials have "lost or destroyed at least tens of thousands, maybe hundreds of thousands, of documents that likely contain information relevant to [their] claims." They argue that the loss of this evidence has "severely prejudiced" them for looming bellwether trials involving Ethicon's Gynecare TVT and Gynecare Prolift mesh products.
Troubled Products Have Sparked Widespread Litigation
Injured by complications related to Transvaginal Mesh?
Ethicon has manufactured various vaginal mesh products that have become the subjects of lawsuits, including the TVT and Prolift mesh. The products are implanted into the body through the vagina to provide support for prolapsed organs or to treat female stress urinary incontinence. However, these products are blamed for widespread debilitating injuries.
In the case of the Gynecare Prolift, Ethicon started selling the device in 2005. The company came under fire for selling it three years before obtaining the appropriate approval from the U.S. Food and Drug Administration. In 2008, the FDA began issuing notices about possible complications from transvaginal mesh devices. In 2011, following numerous reports of serious complications from erosion and contraction of transvaginal mesh, the FDA warned that these complications were "not rare." Ethicon decided to discontinue the Gynecare Prolift in 2012.
But women have continued to report organ damage and other injuries from TVT, Prolift and other Ethicon mesh products. More than 11,000 lawsuits have been filed against the company and its parent, J&J. To better manage the litigation, a judicial panel transferred federal Ethicon pelvic mesh cases to MDL 2327 in the Southern District of West Virginia. Lawsuits against five other mesh manufacturers are also grouped in that court.
According to the plaintiffs, Ethicon's failure to preserve important evidence has "severely compromised" their ability to move forward and prove their claims.
Ethicon Admits Destroying Important Evidence
The plaintiffs allege that Ethicon did not honor its own litigation hold. As early as May 2003, Ethicon issued notices instructing employees to keep files for litigation purposes. The notices covered all of the products that eventually became the subjects of MDL 2327. But plaintiffs complain that during discovery, Ethicon has "produced numerous important witnesses who worked there for several years and have few, if any, documents in their custodial files."
Perhaps the most notable example is Renee Selman, worldwide president of the corporation from 2005 through 2010, which was an especially important period for the litigation.
During that time, she was involved in discussions with the FDA, including discussions about the FDA's 2008 safety notice. She also "had responsibility for setting certain key policies, defining strategy, direction, overall responsibility for some of the company's actions." As a "high-level decision maker" for Ethicon, her files likely had important information about the company's marketing and safety procedures. But all of the information was removed from Selman's hard drive in 2010, and Ethicon has only produced 25 documents from her during discovery.
Other key officials and employees, such as the chief medical officer who was responsible for handling product complaints and the global medical director who helped draft instructions for the Prolift mesh, also produced shockingly few documents. Ethicon has admitted to losing or destroying relevant documents, including the files for most of the sales representatives involved in the bellwether cases. The plaintiffs argue that the "spoliation of evidence" was "systematic and continual" at all levels of the company for more than 10 years.
In addition to its own employee documents, the company has also lost or destroyed several videos produced by an expert witness and more than 600 pounds of documents from the original TVT manufacturer, the now-defunct Medscand Medical A.B. Ethicon has only produced one binder of material related to TVT research, testing and studies. According to one company official, this information was "the cornerstone of [Ethicon's] marketing campaign related to safety and efficacy of the TVT."
Plaintiffs say that it can be inferred that at least some of the large volume of destroyed information was relevant to their claims. But without the missing information, they'll have difficulty proving negligence, defective design, failure to warn, and negligent misrepresentation, among other claims. They will also have difficulty proving that Ethicon's conduct warrants punitive damages.
Court Urged to Impose Sanctions
According to the plaintiffs, the defendant should not "benefit from gaps in the Plaintiffs' story that [it] created." They've asked the court to impose sanctions to punish Ethicon and help "level the playing field."
Federal court rules allow judges to impose sanctions on a party that "destroys, alters or fails to preserve property for use as evidence in reasonably foreseeable litigation such that the judicial process is disrupted." For this reason, large companies usually fashion their record-keeping policies or issue ligation holds to make sure they don't run afoul of the rule.
In its filing this week, the plaintiffs argue that Ethicon acknowledged its obligation to preserve evidence when it issued litigation holds beginning in 2003, yet it failed to maintain records. So whether or not it intended to disrupt the judicial process, the plaintiffs argue that Ethicon should be sanctioned because it "intentionally destroyed documents" and its efforts to preserve its records were "severely inadequate."
To help remedy the situation, the plaintiffs have requested the court impose the full range of sanctions available, including:
Granting default judgments in the first bellwether trial and the first TVT-O and Prolift trials
Issuing a "spoliation instruction" at each bellwether trial
Striking any defense Ethicon may raise that it passed all necessary safety information to doctors who were then responsible for warning patients
Lifting statute of limitation defenses in every trial
Paying the plaintiffs' costs and expenses for filing the motion for sanctions
The plaintiffs say that granting default judgments in the first bellwether trials is the "most appropriate sanction" because Ethicon's spoliation was so extreme. Indeed, it would be a significant punishment, not just because those plaintiffs would receive favorable outcomes, but also because bellwether cases often influence future trials and settlements. Similarly, instructing the juries in each bellwether case to assume that missing evidence would have been harmful for the defendant and taking away defenses such as any argument that a plaintiff has run out of time to bring a claim would also be significant punishments.
Ethicon can be expected to file court papers responding to the motion before the court issues a decision on sanctions.
Share This Page:
How can we improve this page?
Thank You for Your Feedback
We appreciate your feedback. One of our content team members will be in touch with you soon.
We appreciate your feedback. One of our content team members will be in touch with you soon.