Studies Focus on Risk of Spreading Uterine Cancer with Morcellators
Fact-Checked
Editors carefully fact-check all Drugwatch content for accuracy and quality.
Drugwatch has a stringent fact-checking process. It starts with our strict sourcing guidelines.
We only gather information from credible sources. This includes peer-reviewed medical journals, reputable media outlets, government reports, court records and interviews with qualified experts.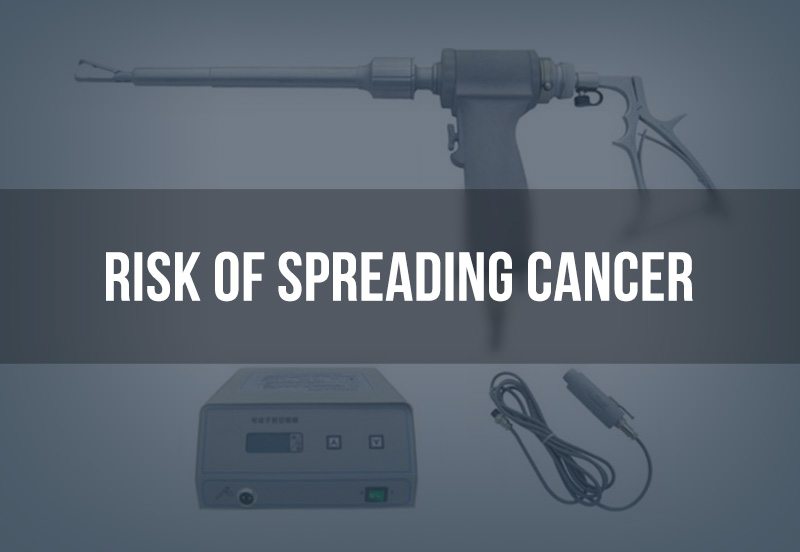 Two new research studies added to mounting evidence that surgery tools called power morcellators can spread hidden uterine cancer.
The medical devices already face scrutiny from the U.S. Food and Drug Administration (FDA), which has warned about the cancer risk and imposed restrictions on their use.
A University of Michigan study published last month in Obstetrics & Gynecology found that one in 368 women undergoing a hysterectomy or fibroid removal had undetected uterine sarcoma. Cells from these cancers, including a deadly type called leiomyosarcoma, could be spread throughout the abdomen during morcellation. The effect can upstage the cancer, making it more difficult to treat. Researchers gathered information from nearly 7,500 women who had hysterectomies.
"No reliable predictors of uterine sarcoma exist and caution is warranted in preoperative planning for hysterectomy," study authors said.
A second study, published last month in the Journal of the American Medical Association (JAMA) Oncology, revealed that women who undergo morcellation for hysterectomies have a greater risk of undetected cancer than women who undergo fibroid removal. The study confirmed what the FDA already had announced, that risks increase with age.
Younger women who still desire children shy away from hysterectomies and opt for fibroid removal more than older women do. Study authors said the device "should be used with caution" in older women.
"Some women certainly would not want to take the risk of having a potential cancer disseminated," said Dr. Jason Wright, lead author of the JAMA study.
Power morcellators – drill-like surgical tools used to shred and remove tissue in surgeries such as hysterectomies, fibroid removal and other gynecological operations – faced scrutiny in 2013 when several women suffered upstaged uterine cancer after routine surgeries performed with the devices.
Some women died from their upstaged cancers, and their families filed lawsuits against device manufacturers.
Doctors Using Alternatives to Morcellators
The FDA did not ban the devices but did impose strict restrictions on their use. It also added a black box warning to the device's label for the risk of spreading cancer. That is the FDA's strongest warning.
Morcellator manufacturers stand by their products despite legal claims from patients and families. However, Johnson & Johnson pulled three of its morcellators off the market.
Doctors are divided on the issue of morcellator safety. Many proponents say minimally invasive surgery with morcellators allows for faster healing and less infection risk.
Regardless of that surgeon support, health care providers and hospitals are taking the FDA warning seriously.
HCA Holdings Inc., a for-profit hospital chain with about 160 hospitals and 115 surgery centers across 20 states, became the first hospital chain to ban morcellators in December 2014. Other hospitals followed suit, including renowned Temple University Hospital in Philadelphia.
According to Enrique Hernandez, the hospital's top gynecologist, the new studies support Temple's decision to ban morcellator use.
"I think it's too big a risk," Hernandez told The Wall Street Journal.
He isn't alone. In a Yale University study, researchers interviewed 43 high-volume gynecologists and faculty members at large U.S. teaching hospitals and found 78 percent of them changed their surgical methods after the warnings, the Journal reported.
UnitedHealth Imposes Tighter Restrictions on Morcellator Coverage
Insurance companies also reacted to the risk posed by the devices.
In a January bulletin, UnitedHealth, the country's largest insurer, announced it would require doctors to obtain authorization before performing most hysterectomies. Only vaginal hysterectomies would not require pre-approval. Hysterectomies are among the most common procedures for American women with 50,000 performed each year – many used morcellators.
The FDA's morcellator warning factored heavily into insurer's decision, Dr. Sam Ho, chief medical officer of UnitedHealth, told the Journal.
"We needed to do more on behalf of our members to ensure that they would get the safest and most effective method," Dr. Ho said.
Share This Page:
How can we improve this page?
Thank You for Your Feedback
We appreciate your feedback. One of our content team members will be in touch with you soon.
We appreciate your feedback. One of our content team members will be in touch with you soon.