Asthma Risk in Children Linked to PPI Heartburn Drugs
Fact-Checked
Editors carefully fact-check all Drugwatch content for accuracy and quality.
Drugwatch has a stringent fact-checking process. It starts with our strict sourcing guidelines.
We only gather information from credible sources. This includes peer-reviewed medical journals, reputable media outlets, government reports, court records and interviews with qualified experts.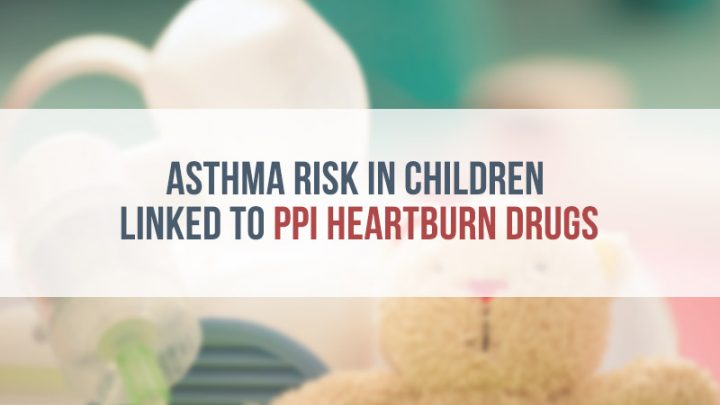 Moms who take heartburn drugs during pregnancy may increase the risk of having a baby born with asthma, according to a review of studies.
Researchers from the universities of Edinburgh and Tampere in Finland reviewed studies that combed through the data of more than 1.6 million patients. They found children born to mothers who took acid-blocking drugs — such as proton pump inhibitors or H2 blockers — during pregnancy were a third more likely to visit a doctor for asthma.
Authors of the study published in The Journal of Allergy and Clinical Immunology linked PPI drugs such as Prilosec (omeprazole) and Nexium (esomeprazole) to a 30 percent increased risk for childhood asthma. H2 blockers such as Pepcid had a 46 percent increased risk. Some data also suggested an increase in skin allergy risk.
Scientists don't know exactly why these drugs increase the risk for asthma, but it may be that the drugs interfere with the mother's digestion. These undigested food allergens then pass on to the fetus.
"Gastric reflux is common in pregnancy," study author Dr. Aziz Sheikh, professor at the University of Edinburgh, told the New York Times. "And in the majority of women it can be managed with lifestyle or diet changes."
Study authors said the data did not prove that the drugs caused asthma, and urge women not to stop taking prescribed medications.
"It is important to stress that this association does not prove that the medicines caused asthma in these children and further research is needed to better understand this link," Sheikh told The Sun.
Instead of PPIs or H2 blockers, he recommended "milder treatments like chewable antacid tablet" for moms suffering from reflux.
PPIs Linked to Kidney Disease, Stroke
PPIs are one of the most popular drug classes, and doctors write more than 20 million prescriptions a year for them. In addition, because these drugs are available over the counter many people may think they have few side effects.
But, the asthma study review is the latest of several to link PPIs to a host of side effects.
The U.S. Food and Drug Administration released safety communications linking PPIs to stomach infections, low magnesium levels and fractures of the hip, spine and wrist.
In 2011, a German study found long-term users of PPIs significantly increased the risk of dementia. A Stanford School of Medicine study in 2015 followed 3 million American PPI users and linked the medications to a 20 percent increased risk of heart attack.
JAMA Internal Medicine published a 2016 study that found PPI users had a 20 to 50 percent increased risk of developing chronic kidney disease.
Most recently in December 2016, a Danish Heart Foundation study found one PPI, Protonix (pantoprazole), increased stroke risk by as much as 94 percent while Prevacid (lansoprazole) increased it by 30 percent.
Some patients who took PPIs filed lawsuits against drugmakers after suffering side effects including kidney damage and fractures.
Share This Page:
How can we improve this page?
Thank You for Your Feedback
We appreciate your feedback. One of our content team members will be in touch with you soon.
We appreciate your feedback. One of our content team members will be in touch with you soon.