Study: Babies on PPIs, Antibiotics Face Food Allergy Risks
Fact-Checked
Editors carefully fact-check all Drugwatch content for accuracy and quality.
Drugwatch has a stringent fact-checking process. It starts with our strict sourcing guidelines.
We only gather information from credible sources. This includes peer-reviewed medical journals, reputable media outlets, government reports, court records and interviews with qualified experts.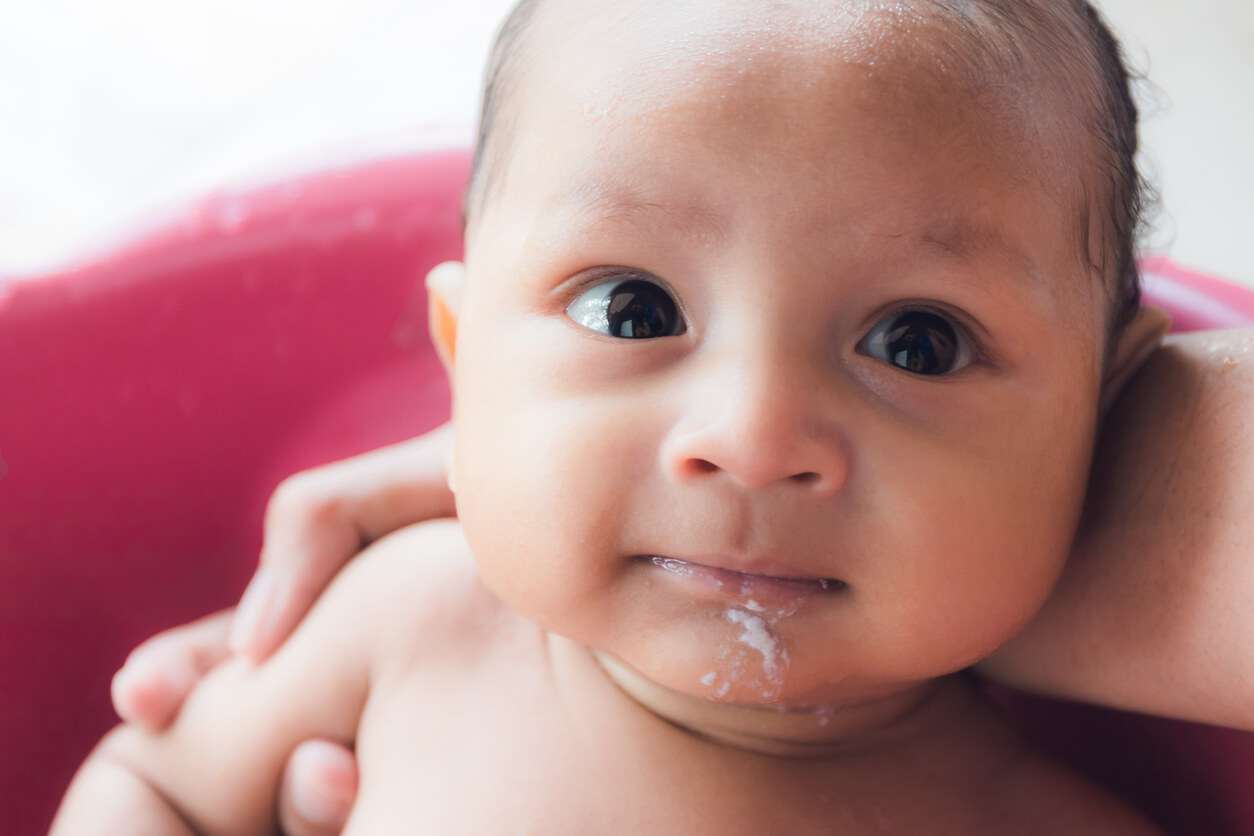 Babies given acid-suppressive medications called proton pump inhibitors (PPIs) or antibiotics face a greater risk of developing food allergies and other problems, researchers say in a new study.
Drugs like Zantac or Prevacid may disrupt the development of beneficial organisms crucial to maintaining healthy immune systems.
Published last week in JAMA Pediatrics, this study is the largest of its kind, examining records of nearly 800,000 children.
Researchers found the risk of developing food allergies doubled for babies who received PPIs.
They also found a 50 percent jump in the risk for developing drug allergies.
The findings add to existing evidence that interfering with helpful "gut flora" in infancy can increase the risk for allergic diseases later in life.
"I did find it striking that we found positive associations between the use of antacid medications and virtually every class of allergy we evaluated," lead author Dr. Edward Mitre told CBS News.
Mitre is an associate professor in the Department of Microbiology and Immunology at the Uniformed Services University in Bethesda, Maryland.
He said the study's findings counter the belief that PPIs are generally safe. This is especially true for infants whose digestive systems are still developing.
"This study found associations between the use of acid-suppressive medications and antibiotics during the first 6 months of infancy and subsequent development of allergic disease," the study said. "Acid-suppressive medications and antibiotics should be used during infancy only in situations of clear clinical benefit."
PPIs are often given to infants for gastroesophageal reflux (GERD) symptoms. These symptoms include "spitting up" (regurgitation) and fussiness.
But trials have not found any clear clinical benefit of using these medications in infants.
Also, rarely is infant regurgitation part of a disease. Rather it is part of the normal developmental process.
Overusing PPIs in infancy may lead to reduced protein digestion. This causes a change in the processing of ingested antigens in the intestines.
Antigens are substances that can trigger an immune response, resulting in an allergic reaction.
This isn't the first time the safety of PPIs in infancy has been called into question.
A 2017 study published in JAMA found a heightened risk of bone fractures in infants given PPIs or other similar medications. The study found that acid-suppressive drugs taken in infancy may lead to a greater risk of children having bone fractures later in life.
Share This Page:
How can we improve this page?
Thank You for Your Feedback
We appreciate your feedback. One of our content team members will be in touch with you soon.
We appreciate your feedback. One of our content team members will be in touch with you soon.