These powerful acid-reduction drugs target gastric acid, which is generated by the stomach as a digestive agent. When a person's body overproduces gastric acid or the acid migrates to places it should not be, such as the esophagus (the tube that connects the stomach to the mouth), the person experiences tremendous discomfort.
Gastric-acid issues either cause or exacerbate a number of medical problems. For example, gastric acid is necessary for the formation of most ulcers. If there is too much acid in the stomach, ulcers aren't able to heal.
Because PPIs lessen the amount of gastric acid in the stomach, they are often prescribed to ulcer patients as well as to people suffering from a number of acid-related health conditions. Over-the-counter PPIs are approved only to treat frequent heartburn.
Prescription PPIs are approved to:
Treat symptoms of gastroesophageal reflux disease (GERD), a chronic digestive disorder that occurs when stomach acid flows back into the esophagus
Get rid of Helicobacter pylori (H. pylori), a type of bacteria usually found in the stomach
Treat Zollinger-Ellison syndrome, a rare condition in which tumors secrete large amounts of the hormone gastrin, causing the stomach to produce too much acid
Treat and maintain healing of erosive esophagitis (EE), a condition characterized by inflammation of the lining of the esophagus
Treat gastric and duodenal ulcers, a raw place or sore in the lining of the stomach or intestine
Doctors prescribe PPIs to people of all ages, though some populations must be more careful with these drugs than others. For example, users over 50 are more likely to experience certain side effects, such as bone fractures and an infection that causes severe diarrhea.  Short-term use of PPIs is supposed to be safe for children and even infants, so long as a doctor supervises the dosages. However, experts say not enough studies exist on safety for these age groups.
Patients usually take these drugs orally as pills or liquids and sometimes intravenously in hospitals. Most PPIs are taken once daily, but some patients are prescribed twice- or thrice-daily dosing. These medications vary widely in their administration instructions. Often, patients must take PPIs between 30 minutes to one hour prior to eating, but others do not have such stipulations. Some must be taken with a full glass of water, while others must be taken without water. Each PPI comes with its own set of instructions, and users must follow them carefully.
PPIs sold in the U.S.
The U.S. Food and Drug Administration (FDA) approved Prilosec, the first PPI, in 1989. Nearly three decades later, PPIs are among the most commonly used drugs in the world, with more than a dozen variations of the drug on the U.S. market alone. About 20 million people in the U.S. use these drugs, spending almost $14 billion on them each year.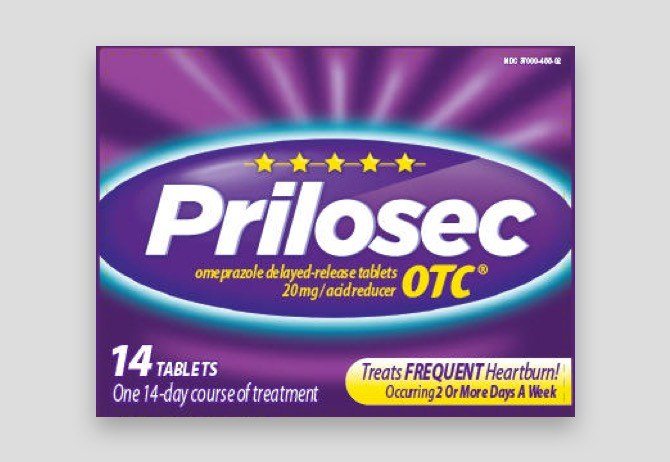 Prilosec, approved in 1989, was the first FDA approved PPI
In nine months, AstraZeneca raked in $419 million in U.S. Nexium sales and $7 million in Prilosec sales, according to the company's November 2016 financial report.  The company reported $16 billion in total product sales worldwide for that same time period.
Prevacid's maker, Takeda Pharmaceuticals, generated $15.13 billion in sales as of May 2016, according to Forbes. In 2015, Pfizer Inc. reported $48.9 billion in revenues. The company markets Protonix.
Available proton pump inhibitors include:
Prilosec (omeprazole) and Prilosec OTC
Nexium (esomeprazole magnesium) and Nexium 24HR
Prevacid (lansoprazole)
Dexilant (dexlansoprazole)
Protonix (pantoprazole)
AcipHex (rabeprazole)
Vimovo (esomeprazole magnesium and naproxen)
Zegerid (omeprazole and sodium bicarbonate) and Zegerid OTC
Prilosec (omeprazole) and Prilosec OTC
AstraZeneca manufactures Prilosec, and Proctor & Gamble makes Prilosec OTC, the version available without prescription. The FDA approved Prilosec in 1989 and in 2003 the drug became the first of its kind available over the counter as Prilosec OTC.
Prilosec is available with a prescription in 10 mg, 20 mg and 40 mg delayed-release tablets or in 2.5 or 10 mg delayed-release oral suspension packets. The duration of treatment and how often the drug is taken varies depending on the condition it is meant to treat. Prilosec OTC comes in 20 mg delayed-release tablets. The drug's label instructs users to swallow one tablet with a glass of water before eating each morning for 14 days.
Nexium (esomeprazole magnesium) and Nexium 24HR
AstraZeneca manufactures Nexium, and Pfizer manufactures the over-the-counter version called Nexium 24HR. The FDA first approved Nexium in 2001. Nexium 24HR hit the market in 2014.
As one of the top-selling prescription medications in the U.S, this PPI alone pulls in billions of dollars in annual sales. Doctors prescribe Nexium for no longer than eight weeks for acid reflux issues and six months for ulcer healing purposes. The most common Nexium side effects include headache, nausea, stomach pain, dry mouth, diarrhea, gas, constipation and drowsiness.
Prevacid (lansoprazole)
Takeda Pharmaceuticals manufactures Prevacid. The FDA approved Prevacid in 1995. The drug is available in capsules and tablets with 15 mg and 30 mg doses. The active ingredient in Prevacid is lansoprazole.
Some lansoprazole medicines are available over the counter and others are by prescription only. Most prescription forms of lansoprazole are intended for once-daily dosing; others may be prescribed for twice-daily or thrice-daily dosing, sometimes for up to 12 weeks. Like other PPIs, Prevacid is a delayed-release medication, which means it is broken down in the intestine rather than the stomach. This type of medication is not an immediate fix for heartburn; it can take several days for users to experience relief.
Dexilant (dexlansoprazole)
Takeda Pharmaceuticals manufactures Dexilant, which gained FDA approval in 1995. Doctors prescribe Dexilant (formerly called Kapidex) to relieve symptoms of GERD and to heal erosive esophagitis( EE).
The drug comes in 30 mg and 60 mg delayed-releases capsules and 30 mg delayed release orally disintegrating tablets (SoluTab). Dexilant can be taken once daily for four weeks, eight weeks or for up to six months, depending on the condition it is being used to treat. Users should avoid use of alcohol when taking Dexilant SoluTab.
Protonix (pantoprazole)
Wyeth Pharmaceuticals, a subsidiary of Pfizer, manufactures Protonix. The FDA approved the drug in 2000. Doctors prescribe it for short-term treatment of GERD associated with EE and to treat diseases that cause the body to produce excess stomach acid, known as pathological hypersecretory conditions, including Zollinger-Ellison syndrome.
Protonix is intended to be taken either once or twice per day for up to eight weeks. It is available in 20 mg and 40 mg delayed-release tablets and also in delayed-release oral suspension, which can be mixed into apple juice or applesauce and taken 30 minutes before a meal.
AcipHex (rabeprazole)
Eisai manufactures AcipHex, which gained FDA approval in 1999. Doctors prescribe the drug to alleviate symptoms of GERD, to treat stomach ulcers and to eliminate the bacteria H. pylori.
The drug is available in 20 mg delayed-release tablets that are intended to be swallowed whole — in some cases with food or after meals. The label recommends taking AcipHex once daily unless  it is being used to treat H. pylori in which case the drug should be taken twice daily with morning and evening meals.
Vimovo (esomeprazole magnesium and naproxen)
The FDA approved Vimovo in 2010. Horizon Pharma manufactures the drug. Vimovo is a combination of naproxen, a nonsteroidal anti-inflammatory drug (NSAID), and esomeprazole, a PPI.
The drug is indicated for the relief of signs and symptoms of osteoarthritis, rheumatoid arthritis and ankylosing spondylitis, and to decrease the risk of developing gastric ulcers in patients at risk of developing NSAID-associated gastric ulcers.
Zegerid (omeprazole and sodium bicarbonate) and Zegerid OTC
Santarus Inc. manufactures Zegerid, and Bayer makes Zegerid OTC, the over-the-counter version. The FDA initially approved the drug in 2004.
Prescription Zegerid is available as a capsule and as a powder for oral suspension in 20 mg and 40 mg strengths. It is indicated for treatment of GERD, EE, stomach and small intestine ulcers and reduction of risk of upper gastrointestinal bleeding in critically ill patients. Zegerid OTC is available in 20 mg strength and is indicated for frequent heartburn.
How Do PPIs Work?
Proton pumps contained in cells in the lining of the stomach produce acid for the body to use during digestion. When excess acid reaches the esophagus, it can damage the tissue and cause burning in the chest known as heartburn.
When PPIs enter the bloodstream, they signal acid-forming cells in the stomach lining to stop producing so much gastric acid thereby lessening the likelihood acid will flow up into the esophagus. In other words, PPIs are designed to turn the acid pumps from on to off to reduce the amount of acid in the stomach. This often results in lessened discomfort for the PPI user.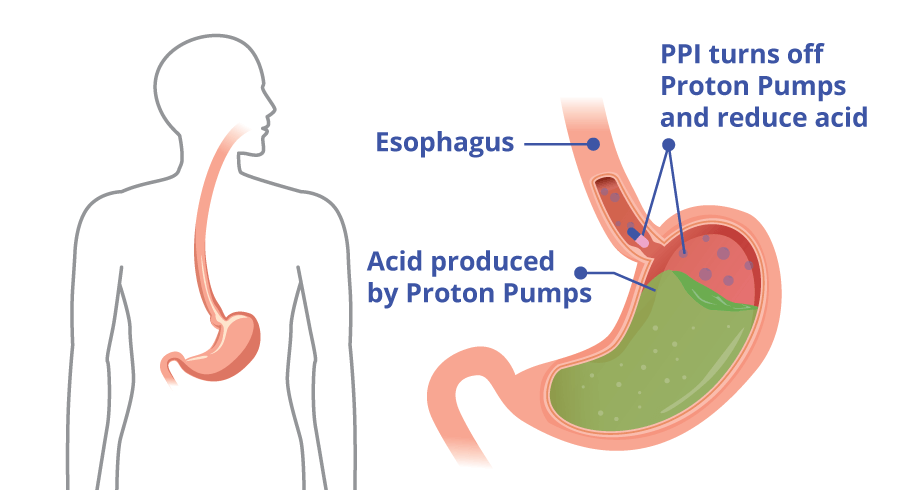 How PPI's work to reduce stomach acid
What Are Common PPI Side Effects?
Like most medications, PPIs may be accompanied by uncomfortable yet minor side effects, such as headaches and nausea.
Some of the most frequently experienced PPI side effects include:
Headaches
Joint pain
Rash or other skin issues
Anxiety
Dizziness
Constipation
Severe diarrhea
Malabsorption of nutrients
These stomach-acid drugs can also carry serious risks, and manufacturers have been accused of not always alerting consumers of all the possible dangerous side effects. As a result, patients who have experienced adverse side effects with PPI use have filed lawsuits against manufactures, seeking compensation for their pain, emotional distress and medical expenses.
FDA Warns of Long-term Proton Pump Inhibitor Use
Since 2010, the FDA has issued safety warnings about how long-term use of PPIs may lead to serious side effects, including low magnesium levels, clostridium difficile-associated diarrhea and fractures of the hip, wrist and spine. The agency strengthened warnings in the drugs' labels to reflect these risks as well as the potential of acute interstitial nephritis (kidney injury). The FDA stated on multiple occasions that longer durations of PPI use increase the risk of these conditions and advised careful use of PPIs.
The FDA released the following safety communications:
2016

In 2016, the FDA approved a labeling change that added information pertaining to the serious cutaneous and systemic lupus erythematosus events associated with the use of PPIs. Lupus erythematosus is an autoimmune disorder, meaning the body's immune cells attack other cells or organs in the body. The drugs' labels warn that some people who take PPIs may develop certain types of lupus erythematosus or have worsening of the lupus they already have.

2014

In December 2014, the FDA strengthened warnings in PPI labels to include acute interstitial nephritis (AIN), a kidney injury that causes the spaces between kidney tubules to swell. AIN may be triggered by an allergic reaction to these drugs. AIN may occur at any point during PPI therapy, according to the drugs' labels. The most common symptom is a decrease in the amount a person urinates. Other symptoms include blood in urine and fever. AIN can progress to permanent kidney damage and failure.

2014

Patients who have taken PPIs for more than three years are at risk of vitamin B12 deficiency because acid is needed to absorb vitamin B12, according to the FDA. Cognitive difficulties or memory loss are among the symptoms of vitamin B12 deficiency. The agency updated PPI labels in December 2014 to include this potential risk.

2012

Gastric acid is responsible for killing some harmful bacteria in the stomach. When gastric acid is reduced and unable to continue eliminating as much bacteria, PPI users become susceptible to a host of infections, such as Clostridium difficile (C. difficile). C. difficile is a bacterium that can cause diarrhea that does not improve. In February 2012, the FDA released a safety communication informing the public that the use of PPIs may be associated with an increased risk of Clostridium difficile-associated diarrhea (CDAD). Symptoms of CDAD include watery stool, abdominal pain and fever. According to the FDA, patients may go on to develop more serious intestinal conditions. Treatment for CDAD involves replacing fluids and electrolytes and using special antibiotics.

2011

In March 2011, the FDA released a safety communication informing the public that prescription PPIs "may cause low serum magnesium levels (hypomagnesemia) if taken for prolonged periods of time (in most cases, longer than one year)." Low magnesium levels can cause muscle spasms, irregular heartbeat (arrhythmias) and seizures. Patients may not always have symptoms. Treatment generally involves magnesium supplements. The FDA recommends that doctors consider testing patients' magnesium levels before prescribing PPI treatment.

2010

In 2010, the FDA revised the prescription labels for PPIs to include safety information about a possible increased risk of fractures of the hip, wrist and spine with the use of these medications. The FDA reviewed several epidemiological studies and found an increased risk of fractures of the hip, wrist, and spine with PPI use. "Some studies found that those at greatest risk for these fractures received high doses of proton pump inhibitors or used them for one year or more," the FDA safety communication said. Most of the studies evaluated people 50 years of age or older. The higher risk of fracture primarily was seen in this age group.
PPI Studies
Though PPIs offer value and relief to many people, they are not universally beneficial. In fact, a study by the San Francisco Department of Public Health estimated that only 30 to 40 percent of PPI users actually needed the medications.
San Francisco Department of Public Health estimated that only 30%-40% of PPI users actually needed the medications.
The remaining 60 to 70 percent of patients should instead try lifestyle changes and antacids. In addition, researchers have conducted a number of studies on potential side effects and complications of PPI use. Scientists in Denmark found that PPI users were 50 percent more likely to acquire pneumonia while in a hospital. Researchers also recently released a study that suggests PPIs may have a link to damaged arteries. Increased risk of heart attack, kidney failure, dementia and stroke could follow.
Dementia
There has been a grave association made between PPIs and cognitive decline. In 2011, a group of German physicians and researchers concluded a seven-year study involving 73,679 elderly persons, all of whom were free of dementia at the start of the study. Approximately 3,000 of the subjects were regular users of PPIs. The researchers found that the PPI users had a significantly increased risk of dementia. The Pharmaceutical Journal reported in 2016 that avoidance of PPIs may help prevent dementia. Researchers found that patients who regularly used PPIs were 44 percent more likely to develop this devastating disease.
Did You Know
Researchers found that using PPIs can significantly increase the risk of dementia.
Dementia involves severe memory loss to the point where a person cannot remember their loved ones, where they live or that they turned the stove on. This process is extremely difficult for patients, who are often confused, as well as family members, who watch their loved ones forget familiar faces and cherished memories. This memory loss means dementia patients often pose a risk to themselves and others, and require round-the-clock care, typically in expensive assisted living facilities. There is no cure for dementia.
This type of long-term care can be very expensive, regardless of whether the patient lives in a facility or at a private residence. In the U.S., residency at a nursing home costs $80,300 per year for a semi-private room, and $91,250 for a private room. Basic services at these facilities cost $43,200 per year. If the dementia patient lives at home, getting the assistance of a home health aide can cost roughly $20 per hour, and adult daycare services can cost about $60 per day.
Alzheimer's Association reports that dementia costs the U.S. $236 billion each year. Taxpayer-funded Medicare contributes about $11 billion. In 2015, researchers found that the average cost of caring for a dementia patient over a course of five years was $287,038. Medicare only covered about half of those costs. In addition to the financial burden, family members often sacrifice major life goals — such as education and careers — in order to care for their loved one with dementia.
Kidney Disease and Injury
In 2016, the Journal of the American Society of Nephrology reported that those who use PPIs on a long-term basis could be 95 percent more likely to experience kidney failure, also known as End Stage Renal Disease (ESRD). Additionally, researchers say long-term PPI users are 28 percent more likely to suffer from chronic kidney disease (CKD). A group of Canadian researchers reviewed nine years of medical records of 290,592 people, and discovered that PPI users were more likely suffer from acute kidney injury than non-PPI users.
The National Institute of Diabetes and Digestive and Kidney Diseases defines chronic kidney disease as any condition that causes reduced kidney function over a period of time. It defines acute kidney disease as sudden, temporary loss of kidney function that is sometimes fatal. While doctors treat both conditions with dialysis (a costly blood filtering procedure that repeats regularly) eventually users will need surgery, either to repair a damaged kidney or transplant a new one — all of which are expensive procedures and don't always save a patient's life.
In the United States, chronic kidney disease costs $48 billion each year and dialysis accounts for 6.7 percent of the nation's total Medicare budget. In 2011, the average cost to Medicare per person in kidney failure was $88,000 for external hemodialysis, $71,000 for internal peritoneal dialysis and $33,000 for a transplant.
Heart Attack
The Stanford School of Medicine conducted a study in 2015 involving the health records of 3 million Americans, a portion of which were PPI users. Researchers found a 20 percent increased risk of heart attack among all adult PPI users. "These drugs may not be as safe as we think," said Nicholas Leeper, MD, the study's senior author and an assistant professor of vascular surgery and of cardiovascular medicine. Cardiovascular disease can devastate multiple aspects of sufferers' lives. It is also among the nation's most expensive health problems, costing the U.S. around $320 billion each year.
Bone Fractures
Since 2006, multiple studies have found that long-term PPI use is associated with increased bone break events. The University of Maryland reported that certain PPIs (Prevacid, Nexium, and Prilosec and its generics) can increase the risk of bone breaks in people who use the medications for more than one year. Specifically, the bones that are prone to breaking due to PPI use are those within the wrists, hips, vertebrae and forearms.
In 2012, the BMJ, a peer-reviewed medical journal, found that PPI users were slightly more at risk for hip fractures than non-PPI users. Hip fractures are especially devastating, both financially and physically. Patients are usually confined to bed for weeks, and the financial setback can be enormous, as a hip fracture can cost upwards of $40,000 to an uninsured person in the U.S.
Stroke
Preliminary research presented at an American Heart Association conference in New Orleans in 2016 showed PPIs may increase the risk of ischemic stroke, the most common type of stroke. Scientists in Denmark studied 250,000 PPI users and found an overall 21 percent increased risk of stroke. The risk of stroke increased minimally or not at all at the lowest doses. However, when taken at the highest dose Prilosec and Prevacid patients had a 33 percent increased risk of stroke, Nexium patients had a 50 percent increased risk and Protonix patients had a 79 percent increased risk.
"PPIs have been associated with unhealthy vascular function, including heart attacks, kidney disease and dementia," Dr. Thomas Sehested, the study's lead author and a researcher at the Danish Heart Foundation, told CNN. "We wanted to see if PPIs also posed a risk for ischemic stroke, especially given their increasing use in the general population."
The costs of hospitalizations involving stroke are high and vary greatly by type of stroke. The average cost of hospitalization for ischemic stroke has been estimated at between $18,963 and $21,454.
Alternatives to PPIs
PPIs are often the go-to drugs for doctors who see patients suffering from acid-related illnesses such as GERD and EE. However, when users stop taking PPIs, symptoms tend to return quickly and viciously. PPIs do not cure acid-related conditions — they simply manage the symptoms. Thus, experts say these medications should not be viewed as a long-term solution.
Did You Know
PPIs do not cure acid-related conditions — they simply manage the symptoms.
Many medical experts agree that doctors prescribe PPIs too generally when they should only be used as a last resort. Frequently, the patient's issue can be resolved with the use of an over-the-counter antacid or lifestyle changes. In fact, one Michigan doctor studied 1,000 PPI users and found that only one-third of them had a diagnosis that merited a PPI prescription. Due to the negligence of overprescribing doctors, innocent patients suffered the consequences of unnecessary PPI use.
The market offers many drugs that aid in acid-related issues, and PPIs are just one option. PPIs are very effective in treating such conditions, but there are alternatives that may be considered. Choosing which treatment regime is best for a patient is a decision that should be made with the help of a doctor and is one that requires an understanding of different options, including: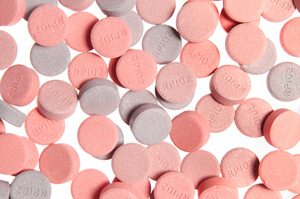 Antacids
Antacids are available over the counter as liquids or tablets, and often spell a fast, easy fix for occasional heartburn, acid reflux or indigestion. They contain ingredients such as aluminum, calcium or magnesium that neutralize acid in the stomach. All antacids work the same, but they can lead to different side effects. Brands with magnesium may cause diarrhea, and brands with calcium or aluminum may cause constipation. Though rare, brands with calcium can cause kidney stones or other problems. Antacids that contain aluminum may cause calcium loss if taken in large mounts. This can lead to weak bones. If a patient experiences heartburn more than twice per week, then it is best to seek a doctor's advice rather than rely upon antacids for symptom management. The FDA recommends trying antacids before resorting to PPIs.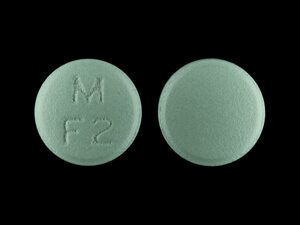 Histamine Blockers (H2 Blockers)
Another alternative for acid-related problems is a histamine blocker, or H2 blocker. This medication works to reduce stomach acid by preventing histamine found naturally in the body from binding to histamine receptors. When histamine combines with a histamine receptor, acid-producing cells in the stomach start to release hydrochloric acid. H2 blockers are available over the counter and in prescription form. They can be used as a long-term solution for management of acid-related problems and can be used in conjunction with antacids for maximum effectiveness. Ranitidine, famotidine, cimetidine and nizatidine are examples of H2 blockers. Side effects include nausea, vomiting and upset stomach.
Is It Safe To Take PPIs During Pregnancy?
While the FDA approved some PPIs for use in both adults and children, it is unclear what the drug's effects are on expectant mothers and their unborn children. Many pregnant women suffer from GERD and seek a remedy. Doctors often prescribe H2 blockers and antacids, and reserve PPIs for the most severe cases of GERD in pregnant women.
Researchers have conducted a few studies to examine whether or not use of PPIs causes adverse effects in unborn children, but the results vary. In one 2010 study released in the New England Journal of Medicine, the examination of more than 840,000 live births in Denmark showed that the use of PPIs was not correlated with birth defects.
Alternatively, a 2010 study from the University of Pennsylvania School of Medicine examined medical records from a global database and found nearly 209,000 pregnancies that linked the use of PPIs and heart defects. The scientists performed a second analysis and found that babies of mothers who took PPIs within the first trimester of pregnancy were more than twice as likely to have cardiac defects as those who did not.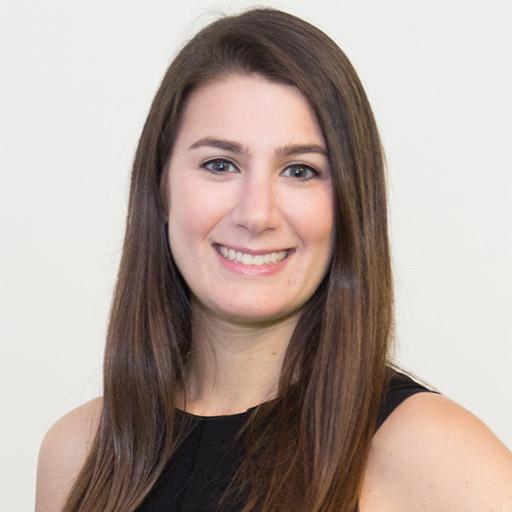 Author
Emily is a former journalist with experience in health care writing. She graduated from the University of Florida with a bachelor's degree in journalism.
View Sources
Antoniou, T., MacDonald, E. M., Hollands, S., Gomes, T., Mamdani, M. M., Garg, A. X., … Juurlink, D. N. (2015). Proton pump inhibitors and the risk of acute kidney injury in older patients: a population-based cohort study. Retrieved from http://cmajopen.ca/content/3/2/E166.full
AstraZeneca. (2015). AZ annual report. Retrieved from https://www.astrazeneca.com/content/dam/az/our-company/investor-relations/presentations-and-webcast/Annual-Reports/AZ_Annual_Report_2015.pdf
AstraZeneca. (2016, March). Acid reflux medication. Retrieved from https://www.purplepill.com/home.html
Consumer Reports. (2013, July). Proton pump inhibitors (PPI) medicines review. Retrieved from http://www.consumerreports.org/cro/2013/07/best-drugs-to-treat-heartburn-and-gerd/index.htm
Eisai Inc. (n.d.). Learn about heartburn and acid reflux disease. Retrieved from http://www.aciphex.com/
Food and Drug Administration. (2015, September). Votrient (pazopanib) tablets. Retrieved from http://www.fda.gov/
Food and Drug Administration. (2016, April 12). Proton pump inhibitors information. Retrieved from http://www.fda.gov/Drugs/DrugSafety/InformationbyDrugClass/ucm213259.htm
Gardner, A. (2010, May 10). Are too many people taking heartburn drugs? Retrieved from http://www.cnn.com/2010/HEALTH/05/10/heartburn.medicine.infections/
Gomm, W., Von Holt, K., Thomé, F., Broich, K., Maier, W., Fink, A., … Haenisch, B. (2016, April). A pharmacoepidemiological claims data analysis. Retrieved from http://archneur.jamanetwork.com/article.aspx?articleid=2487379&guestaccesskey=f0e2c640-8758-4b8f-a291-dd645c30daad&utm_source=silverchair+information+systems
Heidelbaugh, J. J. (2013, June 4). Proton pump inhibitors and risk of vitamin and mineral deficiency: evidence and clinical implications. Retrieved from http://www.ncbi.nlm.nih.gov/pmc/articles/PMC4110863/
Inadomi, J. (2010, June 6). Issues related to BID dosing of PPIs. Retrieved from http://www.ncbi.nlm.nih.gov/pmc/articles/PMC2920586/
Lal, S. K. (2015, April 20). H2 blockers. Retrieved from https://www.nlm.nih.gov/medlineplus/ency/patientinstructions/000382.htm
Lazarus, B., Chen, Y., Wilson, F. P., Sang, Y., Chang, A. R., Coresh, J., & Grams, M. E. (2016, February). Proton pump inhibitor use and the risk of chronic kidney disease. Retrieved from http://archinte.jamanetwork.com/article.aspx?articleid=2481157
Lehrer, J. K. (2016, May 3). Taking antacids. Retrieved from https://www.nlm.nih.gov/medlineplus/ency/patientinstructions/000198.htm
Procter & Gamble. (n.d.). Heartburn relief from frequent heartburn. Retrieved from http://www.prilosecotc.com/en-us
Rabin, R. C. (2012, June 25). Combating acid reflux may bring host of ills. Retrieved from http://well.blogs.nytimes.com/2012/06/25/combating-acid-reflux-may-bring-host-of-ills/
Ramirez, B., & Ritcher, J. E. (1993, February 7). Review article: promotility drugs in the treatment of gastro-oesophageal reflux disease. Retrieved from http://www.ncbi.nlm.nih.gov/pubmed/8094981
Takeda Pharmaceuticals. (2010, March 4). KAPIDEX™ (dexlansoprazole) renamed DEXILANT™ in U.S. to avoid name confusion. Retrieved from http://www.takeda.com/news/2010/20100305_3748.html
Takeda Pharmaceuticals. (n.d.). Protonix. Retrieved from http://www.protonix.com/
Takeda Pharmaceuticals. (n.d.). Two releases of GERD medicine. one pill. Retrieved from https://www.dexilant.com/
FDA.gov. (2016, October). Highlights of Prescribing Information. Retrieved from https://www.accessdata.fda.gov/drugsatfda_docs/label/2016/022287s025_0208056s003lbl.pdf
FDA.gov. (2013, December). Medication Guide. Retrieved from https://www.fda.gov/downloads/drugs/drugsafety/ucm324058.pdf
FDA.gov. (2016, October). Highlights of Prescribing Information. Retrieved from https://www.accessdata.fda.gov/drugsatfda_docs/label/2016/020973s037lbl.pdf
FDA.gov. (2016, October). Highlights of Prescribing Information. Retrieved from https://www.accessdata.fda.gov/drugsatfda_docs/label/2016/022511s020lbl.pdf
Goldman, B. (2015, June 10). Some heartburn drugs may boost risk of heart attack, study finds. Retrieved from https://med.stanford.edu/news/all-news/2015/06/some-heartburn-drugs-may-boost-risk-of-heart-attack-study-finds.html
FDA.gov. (2012, February 8). FDA Drug Safety Communication: Clostridium difficile-associated diarrhea can be associated with stomach acid drugs known as proton pump inhibitors (PPIs). Retrieved from https://www.fda.gov/drugs/drugsafety/ucm290510.htm
Creative Commons. (n.d.). Prevacid. https://pillbox.nlm.nih.gov/assets/large/647640046.jpg
Creative Commons. (n.d.). Nexium. https://pillbox.nlm.nih.gov/assets/large/001865022.jpg
Creative Commons. (n.d.). Dexilant. https://pillbox.nlm.nih.gov/assets/large/647640175.jpg
Creative Commons. (n.d.). Famotidine. https://pillbox.nlm.nih.gov/assets/large/003783040.jpg