Nexium and Aspirin No Miracle Cancer Shield After All
Fact-Checked
Editors carefully fact-check all Drugwatch content for accuracy and quality.
Drugwatch has a stringent fact-checking process. It starts with our strict sourcing guidelines.
We only gather information from credible sources. This includes peer-reviewed medical journals, reputable media outlets, government reports, court records and interviews with qualified experts.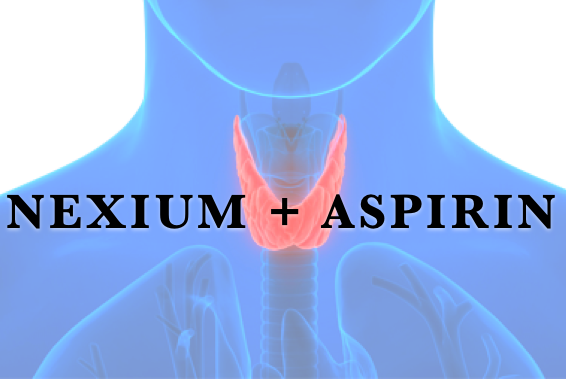 Headlines this month declared that a daily dose of Nexium and aspirin "can prevent esophageal cancer." It sounded too good to be true. And it was.
After the news broke earlier this month, researchers walked back the claims. And it was a long walk.
The news came out of the American Society for Clinical Oncology's annual meeting. Researchers presented a study looking at Nexium and aspirin use. The society sent out a news release overselling the findings.
The society heavily revised the statement days later. A Nexium and aspirin combination no longer "prevented esophageal cancer." But it might "moderately reduce" the risk in certain patients.
Health News Review highlighted changes that appeared in the revised American Society for Clinical Oncology release.
American Society for Clinical Oncology Revisions
| Original Release | Revised Release |
| --- | --- |
| The original release claimed people could cut their esophageal cancer risk by 25 percent. | The revision dropped that claim. It said the combination might moderately reduce the risk. But people would have to take it for at least seven years. It also said esophageal cancer "could be delayed" in Barrett's esophagus patients. |
| The original release suggested using over-the-counter Nexium and aspirin to prevent esophageal cancer. | The revised version warned that patients "should not self-medicate." It stressed that patients should talk to their doctors about the condition's risks. |
Nexium is one of the most profitable drugs of the last quarter century. It has racked up $72.5 billion in sales in the past 25 years for AstraZeneca. The lead researcher in the Nexium-aspirin study received research funding from AstraZeneca.
Nexium and Aspirin: Getting the Story Right
The study looked at people with Barrett's esophagus. Patients took high doses of Nexium and low doses of aspirin.
Researchers studied patients who took the combination for at least seven years. They found in those cases, it could moderately reduce certain risk factors. These included esophageal cancer and other risks of death from Barrett's esophagus.
Researchers in the study did not detail what role aspirin played. They found no aspirin benefit in their first analysis.
But then they looked at patients' previous NSAID (nonsteroidal anti-inflammatory drugs) use. After adjusting for that, they reported a "weak effect" with the aspirin regimen.
A different study from 2017 found no evidence of PPI use alone preventing esophageal cancer. The researchers in that study suggested doctors reconsider using PPIs to prevent cancer.
Nexium Among Most Misused Drugs
Nexium is a proton pump inhibitor, or PPI. Studies have found proton pump inhibitors are among the most overused drugs in the U.S.
As much as 60 percent of people taking them would be better off taking a different medicine.
The FDA has approved PPIs to treat Barrett's esophagus. Long-term acid reflux causes the condition. People with Barrett's esophagus already face higher risks of esophageal cancer.
Medical groups recommend PPIs like Nexium to treat the condition. But the American Society for Clinical Oncology stressed that people should seek treatment under a doctor's guidance.
Learn more about the misuse of PPIs
Study Linked Nexium, Other PPIs to Esophageal Cancer
A February 2018 study suggested PPIs like Nexium might cause esophageal cancer. It found PPIs may be responsible for five percent of esophageal cancer cases in Sweden.
The study looked at medical records for more than 796,000 Swedes. It included every adult in the country who underwent PPI therapy during a seven-year period.
It was the largest study that ever looked into the link between PPIs and esophageal cancer. Researchers in the Swedish study urged caution for long-term PPI use. They also said their findings may change the way doctors look at prescribing PPIs.
Esophageal cancer is not the only serious condition with ties to PPIs. Other serious PPI side effects include kidney disease, kidney injury and kidney failure.
Kidney problems have led more than 4,000 people to file PPI lawsuits. The lawsuits are in the very early stages.
Share This Page:
How can we improve this page?
Thank You for Your Feedback
We appreciate your feedback. One of our content team members will be in touch with you soon.
We appreciate your feedback. One of our content team members will be in touch with you soon.