Report: Medical Device Modifications Approved with Poor Data
Fact-Checked
Editors carefully fact-check all Drugwatch content for accuracy and quality.
Drugwatch has a stringent fact-checking process. It starts with our strict sourcing guidelines.
We only gather information from credible sources. This includes peer-reviewed medical journals, reputable media outlets, government reports, court records and interviews with qualified experts.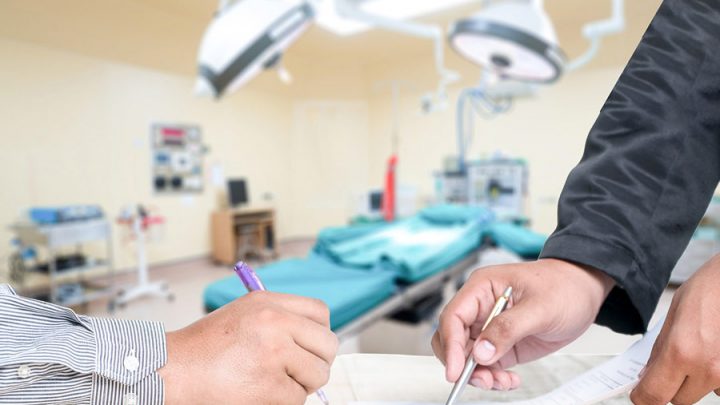 When manufacturers make significant changes to high-risk medical devices, the Food and Drug Administration approves the modified devices based on poor-quality data or no data at all, according to the findings of a new study by researchers at the University of California San Francisco and Yale School of Medicine.
"This means that many Americans have high-risk devices, which are often implanted in which we cannot be sure of safety and effectiveness," study senior author Rita Redberg told Drugwatch.
Making matters worse, the courts have held that medical devices that are approved through this process cannot be the subject of lawsuits from patients who are injured by them.
"This means," the researchers wrote Aug. 15 in JAMA, "that patients lack legal recourse if a (high-risk) device is faulty and adversely affects health outcomes. Thus, it is vital to ensure safety and effectiveness by requiring high-quality clinical data before high-risk devices reach the market. The findings that few supplementary changes require clinical data, and that when they do the data are often low quality, raise uncertainty about performance of many commonly used devices."
The court decision that barred lawsuits involving the safety of devices that have gone through the FDA's more detailed review process is based on the assumption the process is "already an assurance of safety and effectiveness," Redberg said. It is important, she added, that the process has "high quality data on which to base that assurance."
FDA Pressured to Speed Approvals
"There's a lot of pressure on the FDA to speed things up, to let innovative or life-changing treatments go to market," said Redberg, who is a professor of medicine at UCSF author, "but you don't know if they're innovative or life-changing until you've done a careful study. These were short studies, with low-quality data, and little follow-up after approval."
After high-risk medical devices are cleared through the FDA's premarket approval (PMA) process, any change or supplement is required to be submitted to the agency for review. Individual devices frequently have hundreds of changes.
According to the new study, for example, between 1979 and 2012, there were more than 5,800 supplements for 77 approvals for cardiac implantable electronic devices. This means "many high-risk devices differ substantially from the originally approved device," according to the study. And the total number of device approvals has been increasing over time.
Redberg said almost all medical devices undergo modifications of some kind.
There are six different avenues of approval for changes to device, with only one route, the rarely required panel track, always requiring clinical data.
According to the FDA, panel track is required for "changes in the indication for use of the device that require substantial clinical data, with or without limited new preclinical testing. A change in the indication for use may incorporate a change to the intended patient population, disease state, or to other clinical aspects of the device use, such as duration of use, anatomical site, or surgical procedure. Changes in these clinical aspects would generally require significant labeling changes for which new clinical data are generally needed to support those changes." Panel track is also considered appropriate when a manufacturer wants to remove or change a contraindication for a device.
By law, the FDA has to require the "least burdensome" supporting evidence from manufacturers for device approval.
Few Studies Are Random, Blind, or Controlled
And even when it's employed, the panel track supplement, the most stringent process required by the FDA, often allows low-quality research. Fewer than half of the clinical trials involved in that process included studies that were randomized, blind or controlled, according to the new study, which looked at every panel track approval between April 19, 2006, and October 9, 2015.
In that time frame, there were just 78 device supplements approved through the panel track process. Those supplements relied on a total of 83 clinical studies, with five of those studies used to support multiple supplement approvals. Seventy one out of the 78 supplements were supported by a single study, the researchers found.
Only 45 percent of the studies were randomized; just 30 percent were blind.
Only one out of 528 supplements for high-risk devices used in head and neck surgery was approved as a panel-track supplement, and only 15 out of more than 5,800 supplements for cardiac-implantable devices went that route.
The study gives some examples of the devastating results:

The implantable cardioverter-defibrillator leads of the Medtronic Sprint Fidelis were recalled in 2007 and St Jude Riata and Riata ST in 2011. These recalled leads had undergone multiple changes, none of which were supported by clinical data. The devices were implanted in hundreds of thousands of patients worldwide and were associated with at least 22 reports of deaths in the case of Riata and Riata ST and at least a dozen deaths and more than 2,200 reports of serious injuries related to Sprint Fidelis.
A knee replacement device, the New Jersey LCS Total Knee System received multiple supplemental approvals, including two through the panel track process. The system was recalled in 2015 because of high revision rates.
The glucose monitoring system, the Dexcom G4 Platinum receiver intended for use in children, was approved as a panel track supplement in May 2015. The following February, nearly 20,000 of the devices were the subject of a Class I recall, which is defined by the FDA as "a situation in which there is a reasonable probability that the use or exposure to a violative product will cause serious health consequences or death." In this instance, the devices were recalled because they not sound an intended audible alert or alarm for hypoglycemia or hyperglycemia.
Most Rigorous Process for Medical Devices
The PMA process itself is considered the most rigorous review process required by the FDA for medical devices, although experts say it is far less stringent than the approval process for prescription drugs.
Redberg participated in research in 2009 that found that more often than not, clinical studies used to support PMA were not blind or randomized and lacked proper controls
In 2014, she and fellow researcher Sarah Y. Zheng published a piece in the Annals of Internal Medicine critical of the overall PMA supplement process, which they said needs reform.
"Almost all PMA devices, which range from orthopedic knee replacements to cochlear implants and infusion pumps, accumulate several—and often hundreds—of supplements," They wrote. "Companies often submit changes to a device one supplement at a time instead of submitting multiple changes in a single application. As a result, each submitted modification is evaluated separately, a process that makes it difficult, if not impossible, to take into account the cumulative effects and interactions of multiple modifications. Because the PMA supplement process is piecemeal, the accumulation of supplements may result in a final product that differs significantly from the original device. Clinicians are generally unaware that the device they are considering for their patient has been modified (and often not tested) since they read about the original, unmodified device in published clinical trials."
So how can patients know that their devices are safe?
"Patients should have a discussion with their physician about risks and benefits and the quality of evidence to support any device or procedure that has been recommended," Redberg told Drugwatch. "That discussion should be part of informed consent for device implantation."
Share This Page:
How can we improve this page?
Thank You for Your Feedback
We appreciate your feedback. One of our content team members will be in touch with you soon.
We appreciate your feedback. One of our content team members will be in touch with you soon.