Bard IVC Filter Litigation Progresses with First Bellwether Trial
Fact-Checked
Editors carefully fact-check all Drugwatch content for accuracy and quality.
Drugwatch has a stringent fact-checking process. It starts with our strict sourcing guidelines.
We only gather information from credible sources. This includes peer-reviewed medical journals, reputable media outlets, government reports, court records and interviews with qualified experts.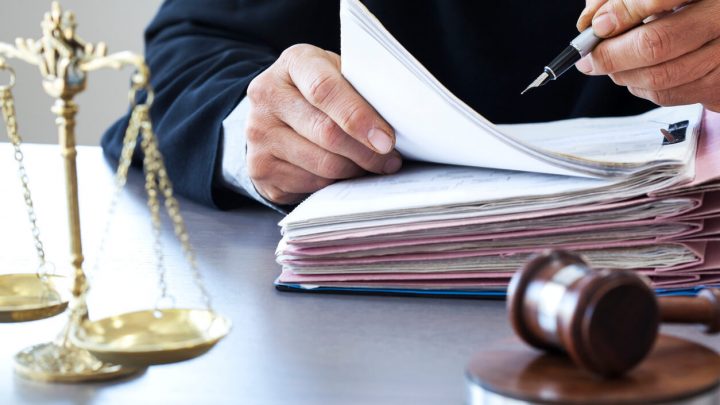 The first test case in a mass litigation against a manufacturer of inferior vena cava (IVC) filters is just weeks away.
Sherr-Una Booker's federal case, set for trial on March 14 in Phoenix, is among more than 3,000 complaints consolidated in a multidistrict litigation against medical device manufacturer C.R. Bard.
The company, based in Murray Hill, N.J., makes devices called IVC filters. They are designed to trap blood clots in the inferior vena cava, the body's largest vein, and prevent pulmonary embolisms.
Test cases, also known as bellwethers, are important because they gauge how juries will weigh the facts in other similar cases.
U.S. District Court Judge David Campbell is presiding in Booker's case and the others filed against C.R. Bard over its G2 model IVC filter.
Bard's G2 Filter Has Higher Rate of Risks
Booker sued in February 2016, nearly a decade after implantation, alleging serious complications from the device.
Booker's injuries included filter tilting, fracture and perforation, according to her lawsuit.
Bard argued during an earlier hearing that it should not be liable for Booker's "failure to warn" claim about the device's risks.
Bard pointed out that all complications experienced by Booker "were well-documented and known to medical professionals."
But Campbell said Bard's argument "misses the mark." Evidence shows that Bard's G2 IVC filter has "higher complication rates" and "substantially greater risks of failure" than competitor brands and one of Bard's prior models, the judge wrote in an order.
"Presumably there is a point where the risks of a product so depart from the norm that a failure to disclose them constitutes an inadequate warning. Whether that point was reached in this case will be for the jury to decide," Campbell noted.
Cook Bellwether Unsuccessful for Plaintiffs
A bellwether trial conducted in late 2017 against a different IVC filter manufacturer, Cook Medical, ended in a victory for the device maker.
U.S. District Chief Judge Robert L. Young at the Southern District of Indiana in Evansville presided over the three-week bellwether trial that began on October 23, 2017.
Plaintiff Elizabeth Jane Hill of Dunnellon, Florida, argued that Cook had failed to inform doctors that its IVC filter was not able to be removed. She claimed that Cook's statements about the safety of its device were "false and misleading."
Hill was implanted with Cook's removable Celect IVC filter in November 2010. An attempt to remove the device in March 2011 was unsuccessful.
Hill later developed fatigue, inflammation and severe gastrointestinal symptoms. She also suffered from persistent vomiting, diarrhea and abdominal pain.
Hill had an endoscopy procedure that showed the filter had perforated her inferior vena cava and migrated to her small intestine.
Doctors at a specialty hospital were finally able to remove the Celect device. Hill's IVC had permanent damage as a result.  Despite Hill's claims, though, a federal jury decided unanimously in favor of Cook Medical.
Hundreds of IVC filter cases are still pending against Cook as a part of a multidistrict litigation.
Share This Page:
How can we improve this page?
Thank You for Your Feedback
We appreciate your feedback. One of our content team members will be in touch with you soon.
We appreciate your feedback. One of our content team members will be in touch with you soon.