Infants Given PPIs at Higher Risk for Childhood Bone Fractures
Fact-Checked
Editors carefully fact-check all Drugwatch content for accuracy and quality.
Drugwatch has a stringent fact-checking process. It starts with our strict sourcing guidelines.
We only gather information from credible sources. This includes peer-reviewed medical journals, reputable media outlets, government reports, court records and interviews with qualified experts.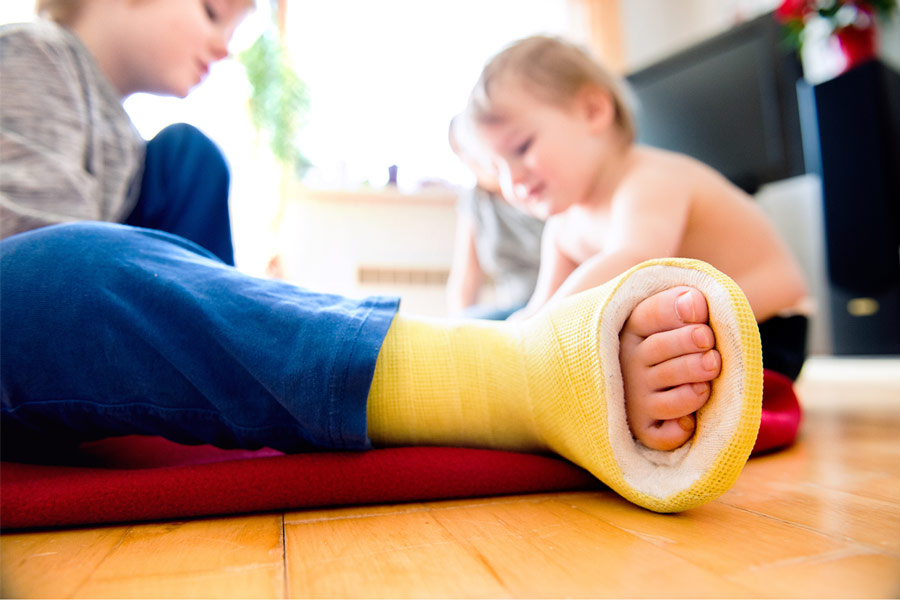 When babies are given certain kinds of stomach acid-inhibiting drugs, they may be more susceptible years later to bone fractures, according to the findings of a new study reported in JAMA.
According to JAMA, up to 65 percent of babies show signs of gastroesophageal reflux disease (GERD) — what most parents know as spitting up.
The study raised concerns about the fact that doctors are increasingly prescribing infants stomach-acid suppressors, including proton pump inhibitors (PPIs) and histamine2 receptor antagonists (H2-blockers).
PPIs, including Prilosec (omeprazole), Prevacid (lansoprazole) and Nexium (esomeprazole), have previously been linked to a number of dangerous side effects in adults, including kidney and cardiovascular problems, as well as potential brain function loss, stomach flu and risk of stroke. One study found taking PPIs increases the risk of death.
A previous study review found pregnant women who take the drugs are at higher risk of having a baby born with asthma.
An abstract of the latest study was the subject of a paper presented in May at a meeting of the Pediatric Academic Societies in San Francisco. The study itself is undergoing peer review. In it, researchers unearthed evidence linking giving the drugs to infants younger than 6 months old with a higher risk of bone fractures in later childhood. The risk increased when PPIs were given along with H2-blockers, but there didn't seem to be an enhanced risk associated with babies taking H2-blockers alone.
Spike in PPI Prescriptions for Infants
According a 2007 study, PPI prescriptions increased more than seven-fold in infants younger than 1 from 1999 to 2004, even though no PPI was approved in that time by the U.S. Food and Drug Administration for use in patients so young. The authors of the 2007 study said PPIs "are commonly used for the treatment of infants with GERD."
It said the drugs were not the first treatment used, but that the mean age in which patients were first given PPI treatment was 4 to 5 months, with treatment discontinued most of the time by the age of 7 to 8 months. Treatment of GERD reduces the severity of symptoms, such as coughing and wheezing, in children with a certain form of asthma.
Since then, according to JAMA, esomeprazole and omeprazole have been approved in patients aged 1 month to 1 year for erosive esophagitis due to acid-mediated gastroesophageal reflux disease (GERD), which is a much more serious condition than GERD.
The new findings are from a retrospective cohort study involving 874,447 children with GERD who were cared for in the Military Health Care System between 2001 and 2013. Each of the children had been treated within the system for at least two years. About 10 percent of them were prescribed antacids, including PPIs and H2-blockers, in their first year.
Study lead author U.S. Air Force Capt. Laura Malchodi reported that children given PPIs in their first six months were found to have a 22 percent higher likelihood of fractures about six years after taking the drugs. When the PPIs were combined with H2-blockers, the risk rose to 31 percent.
Study: More PPIs Equal Higher Risk
The higher the amount of the drugs taken by the children and the younger they were when they started on the medication, the more their risk increased. Children who started using antacids after age 2 didn't have an increased risk of fractures in the first five years of life.
According to JAMA, Malchodi said the study "adds to the growing body of evidence suggesting (acid-reducing) medications are not safe for children, especially very young children." The drugs, she added, "should only be used to treat confirmed serious cases of more severe, symptomatic, gastroesophageal reflux disease (GERD), and for the shortest length of time needed."
One theory for how taking PPIs could affect bones is that components of gastric acid are required for the effective absorption of calcium.
Share This Page:
How can we improve this page?
Thank You for Your Feedback
We appreciate your feedback. One of our content team members will be in touch with you soon.
We appreciate your feedback. One of our content team members will be in touch with you soon.