Boehringer Ingelheim
Boehringer Ingelheim's annual revenue was about $20.6 billion EUR in 2021. As of 2021, the German drug manufacturer employs about 50,000 employees worldwide. The company develops drug therapies in the areas of cardiovascular health, oncology, respiratory, metabolic diseases, immunology and retinal health. Top-selling drugs include Spiriva, Pradaxa and Jardiance.
Boehringer Ingelheim was founded in 1885 by Albert Boehringer. He was just 24 years old when he hired 28 people to make tartaric acid salts for pharmacies and dyeing works.
The company made its first pharmaceutical, the analgesic drug Laudanum, in 1912. Intended to replace opium, Laudanum was launched for widespread marketing in 1915.
Today, the company is one of the top drug companies in the world. It continues to make billions in revenue and research and develop new treatments.
"Making new and better medicines for humans and animals is at the heart of what we do. Our mission is to create breakthrough therapies that change lives."
In response to the COVID-19 pandemic, Boehringer stepped up its research and development efforts to study new treatments and repurpose existing products to fight the virus in 2020.
"Many of our scientists are currently working on possible treatment options for COVID-19 together with our strong partners in academia, international institutions and others in the pharma industry. Open science and global collaboration will be vital to meeting this common challenge," Dr. Michel Pairet, a member of the Board of Managing Directors, said in an August 2020 press release.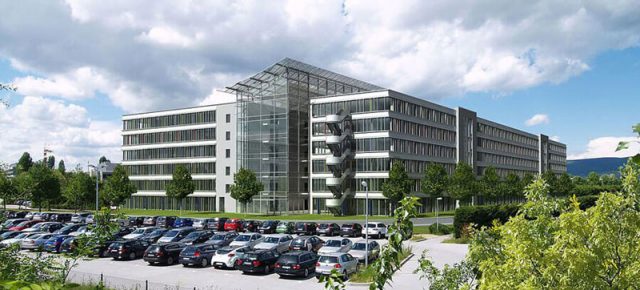 Awards and Achievements
Still family-owned, Boehringer Ingelheim now bills itself as one of the top 20 pharmaceutical companies in the world.
Company spokeswoman Heidrun Thoma told Drugwatch that Boehringer uses multiple sources, including EvaluatePharma, to support its claim to be a top company. According to Evaluate Pharma's Report, "World Preview 2019, Outlook to 2022," Boehringer ranks 20th for prescription drug sales in the U.S., 15th for drug sales in Europe and 17th in Japan. It is projected to be 19th worldwide in 2022.
Boehringer focuses on innovation and partnerships with other pharmaceutical companies and academic researchers to find ways to treat diseases with high, unmet medical need.
fact
In January 2021, The Top Employers Institute recognized Boehringer as a "Top Global Employer."
The company was also ranked 15th in the top 20 pharma companies based on research and development investment by a blog called IgeaHub. Another website, Scrip 100, rated Boehringer 19th in drug sales worldwide in 2014 and 2015.
Boehringer was named one of the world's 100 most innovative companies by Thomson Reuters in 2015.
In 2019's fifth edition of The Corporate Reputation of Pharma – from the Perspective of Respiratory-Conditions Patient Groups, Boehringer ranked first out of 13 companies for corporate reputation.
The company is one of the top 20 pharmaceutical companies by 2019 revenue, according to FiercePharma's 2020 rankings.
Worldwide Sales
Headquartered in Ingelheim, Germany, Boehringer did 46 percent of its sales in the Americas in 2019, the largest geographical sector for the company. Another 30 percent of sales were in Europe, with the rest being in Asia, Australia and Africa.
Affiliates in the United States include Boehringer Ingelheim Corp., Ridgefield, Connecticut; Boehringer Ingelheim Vetmedica Inc., St. Joseph, Missouri; and Boehringer Ingelheim Fremont Inc., Fremont, California.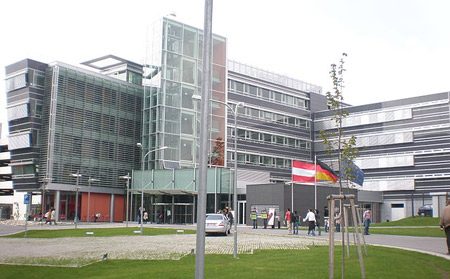 The company operates a global research network, with facilities in Biberach, Hanover and Ingelheim, Germany, as well as Ridgefield, Connecticut; St. Joseph, Missouri; and Vienna, Austria. There are two small research facilities in Kobe, Japan, and Milan, Italy.
The research focuses are in the areas of immunology and respiratory disorders, cardiometabolic diseases, oncology and immuno-oncology, and central nervous system diseases.
Boehringer did 74 percent of its business in human medicines, 21 percent on animal health and the rest on biopharmaceuticals in 2019.
The company spent about $4.1 billion in research and development in 2019.
Top-Selling Drugs
The drugmaker's top selling drugs in 2019 made billions worldwide in the areas of human pharmaceuticals and animal health.
Top 4 Human Pharmaceutical Products in 2019:
Jardiance - $2.5 billion
Spiriva - $2.4 billion
Trajenta/Jentadueto - $1.84 billion
Pradaxa - $1.81 billion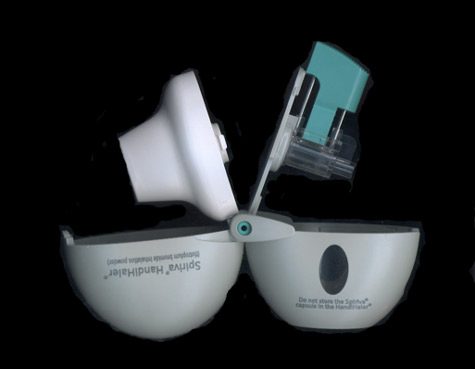 Boehringer continues to make millions from its animal health division, with top selling products that pet owners are familiar with, such as Frontline and Heartgard.
The majority of the manufacturer's R&D sites are in the United States, but only the Ridgefield site develops new human pharmaceuticals. The other eight sites focus on animal health.
Boehringer is known for its partnerships with other drug makers to produce new treatments. For example, it partnered with Eli Lilly on diabetes treatments.
Top Drug Lawsuits
Boehringer's top products have made billions for the company, but they have also had their share of associated litigation. Thousands of people have sued the company claiming the drugmaker's products injured them.
Zantac and Cancer from NDMA Contamination
Boehringer bought the rights to market the heartburn reliever Zantac — also known as ranitidine — from Pfizer in 2006. Then, the company sold the U.S. rights to Sanofi in 2016.
In 2019, companies began recalling Zantac after NDMA, a carcinogenic chemical, was found in batches of the drug.
"The agency has determined that the impurity in some ranitidine products increases over time and when stored at higher than room temperatures and may result in consumer exposure to unacceptable levels of this impurity."
After further review, the FDA requested all drug makers withdraw all ranitidine products from the market in April 2020.
People who developed cancer after taking Zantac filed lawsuits against drug manufacturers including Boehringer Ingelheim, Sanofi and Pfizer. As of Feb. 17, 2021, more than 560 federal Zantac lawsuits have been consolidated in Florida federal court and lawyers expect many more to be filed.
Lawsuit Information
Individuals filing Zantac lawsuits claim GSK and other manufacturers knew about the dangers of NDMA in Zantac but failed to properly warn the public.
Pradaxa and Uncontrolled Bleeding
Boehringer's blood thinner Pradaxa prevents blood clots and lowers the risk of stroke. But patients who suffered uncontrolled bleeds, some fatal, while taking Pradaxa sued Boehringer, claiming the company failed to warn them about the risk. At the time, Pradaxa had no antidote to stop bleeds, unlike warfarin.
The New York Times reported that Pradaxa "was identified as the primary suspect in 542 patient deaths reported to the FDA in 2011, and was linked to more reports of injury or death than any of the more than 800 drugs regularly monitored by the Institute for Safe Medication Practices, a nonprofit based in Pennsylvania that monitors medicine safety." The FDA later determined that bleeding rates linked to new use of Pradaxa didn't appear to be higher than those associated with new use of warfarin.
But by the end of 2012, Pradaxa was linked to more than 500 deaths involving hemorrhaging and uncontrolled bleeding. The manufacturer settled more than 4,000 lawsuits in May 2014 for $650 million.
In November 2020, Boehringer reached an agreement to settle 2,935 more suits for an undisclosed amount, Reuters reported.
Spiriva and Heart Problems
Studies by Drs. Sonal Singh, Yoon K. Loke and Curt D. Furberg published in JAMA in 2008 and BMJ in 2011 found an increased risk of mortality and adverse cardiac events with Spiriva.
Starting in 2008, people began filing lawsuits claiming that Spiriva could cause fatal heart problems such as heart attacks, strokes and cardiovascular death.
In 2008, the FDA issued a safety communication warning of the increased risk. After further review, in 2010, the FDA said that data doesn't support the increased risk for heart attack, stroke or death.
Tradjenta, Pancreatitis and Cancer
In 2013, the FDA said that studies suggested drugs in the incretin mimetic class, including Tradjenta, may increase the risk of pancreatitis and pancreatic cancer. At the time, the agency did not reach any definitive conclusions about the risk.
People who took an incretin mimetic drug such as Byetta, Victoza or Januvia filed lawsuits against manufacturers after they say the drugs caused pancreatitis and pancreatic cancer. In the same year, plaintiffs filed a petition to consolidate incretin mimetic cancer lawsuits in California federal court.
Boehringer and Tradjenta were not a part of this multidistrict litigation. As of Feb 17, 2021, there were still 1,012 pending claims in the incretin mimetic MDL.
Jardiance and Fournier's Gangrene
In 2018, the FDA warned that SGLT2 inhibitors including Jardiance, Invokana and Farxiga may contribute to a rare, life-threatening genital infection called Fournier's gangrene. In addition to gangrene, SGLT2 lawsuits also claimed several other injuries including kidney problems, urinary tract infections and diabetic ketoacidosis.
Jardiance and Boehringer were named in a few of these lawsuits, but the bulk of the SGLT2 cases are for Invokana and Farxiga.
Please seek the advice of a medical professional before making health care decisions.
Share This Page:
How can we improve this page?
Thank You for Your Feedback
We appreciate your feedback. One of our content team members will be in touch with you soon.
We appreciate your feedback. One of our content team members will be in touch with you soon.
Who Am I Calling?
Calling this number connects you with a Drugwatch representative. We will direct you to one of our trusted legal partners for a free case review.
Drugwatch's trusted legal partners support the organization's mission to keep people safe from dangerous drugs and medical devices. For more information, visit our partners page.