Proton Pump Inhibitors FAQs
People taking proton pump inhibitors (PPIs) often have questions about the heartburn medicines. They want to know if they are safe and effective. Drugwatch has compiled answers to some frequently asked questions. These FAQs can help patients have the right conversations with their doctors.
Starting a new medication can be nerve-racking. You may begin to experience side effects. You may have health conditions or take other medicines that can complicate things.
The following questions and answers can act as a resource. They can guide you when speaking with your doctor about whether drugs like Prilosec, Nexium and Prevacid are right for you.
Patients should not use the answers provided to substitute appropriate health care professional advice.
What Are Proton Pump Inhibitors (PPIs)?
Proton pump inhibitors, or PPIs, are a class of prescription and over-the-counter medicines. People use them to stop heartburn and other symptoms of acid reflux.
PPIs reduce stomach acid by blocking an enzyme in the stomach wall.
Popular brands include Prilosec, Nexium and Prevacid. Most people call these heartburn medicines.
What Are PPIs Used to Treat?
The U.S. Food and Drug Administration approved PPIs to treat certain gastrointestinal disorders.
Approved PPI uses include the treatment of:
Symptoms of acid reflux or GERD (gastroesophageal reflux disease)
Damage caused by acid reflux to the lower esophagus (erosive esophagitis)
Stomach and duodenal ulcers
Zollinger-Ellison syndrome
People often misuse PPIs to treat simple heartburn.
Differences between Heartburn, Acid Reflux, and GERD
Acid reflux is a medical condition in which acid from the stomach moves into the esophagus.
GERD is a chronic, more serious form of acid reflux. GERD can result in inflammation in the esophagus or even long-term damage that can lead to cancer.
Fact
Despite its name, heartburn has nothing to do with the heart.
Heartburn is a symptom of acid reflux and GERD. It causes mild to severe chest pain, or a burning sensation in the chest, neck or throat.
How Effective Are PPIs in the Treatment of GERD?
Studies show that PPIs can be more effective than H2 blockers in treating GERD. A 2022 study reviewed research comparing several PPIs.
H2 blockers are another group of medicines that reduce stomach acid. Zantac and Pepcid are part of this group.
H2 blockers work in about half of people with GERD. PPIs can relieve symptoms in almost all patients with GERD.
PPIs take more time to start working compared to H2 blockers. H2 blockers typically work within one hour of being taken. PPIs can take one to four days to start working. But PPIs tend to last longer.
Lawsuit Information
Thousands of PPI lawsuits have been filed in federal court claiming the drugs were responsible for long term kidney problems in some patients. Learn more about currently pending litigation.
What Are Some Brands of PPIs and Which PPI Works Best?
Most brands of PPIs work equally well. Some may be better at treating symptoms of GERD, or stomach and peptic ulcers. Others may work better at treating erosive esophagitis or Zollinger-Ellison syndrome.
Nexium and Prevacid are effective in treating most conditions requiring the use of a PPI.
Data is limited on differences among PPIs and the side effects they cause. Available evidence suggests that there is no difference in the short-term. Evidence shows that Nexium may be more likely to cause side effects than Prilosec.
Prilosec and Prevacid may be more likely to cause drug-drug interactions than Protonix and AcipHex.
Long-term risks associated with PPIs are believed to be the same.
All PPIs are chemically similar, but they all contain different active ingredients. An active ingredient is the substance that gives a drug its chemical or biological effect. Inactive ingredients make the drug easier to process in the body.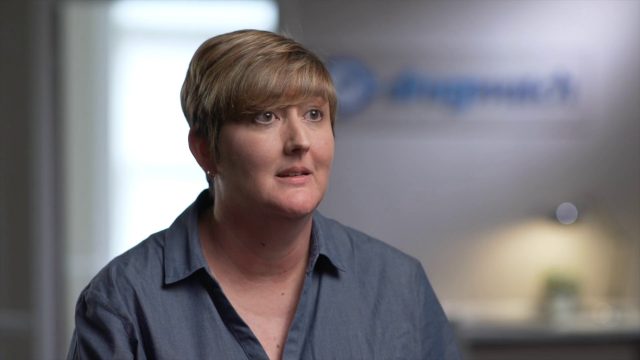 Types of PPI Brands
Active Ingredient: Omeprazole

What it Treats: Peptic ulcers, GERD, erosive esophagitis

Active Ingredient: Esomeprazole

What it Treats: GERD, stomach and peptic ulcers, erosive esophagitis, Zollinger-Ellison syndrome

Active Ingredient: Lansoprazole

What it Treats: Peptic ulcers, erosive esophagitis, GERD, Zollinger-Ellison syndrome

AcipHex

Active Ingredient: Rabeprazole

What it Treats: Peptic and esophageal ulcers, GERD, erosive esophagitis

Active Ingredient: Pantoprazole

What it Treats: Erosive esophagitis, Zollinger-Ellison syndrome

Active Ingredient: Dexlansoprazole

What it Treats: GERD, erosive esophagitis, relapse of erosive esophagitis

Zegerid

Active Ingredient: Omeprazole with sodium bicarbonate

What it Treats: Similar to Prilosec
Do I Need a Prescription for a PPI?
Fact
Some PPIs are available without a prescription.
Some PPIs require a prescription. Others are available in over-the-counter versions. Over-the-counter PPIs do not need a prescription.
PPIs available in over-the-counter versions include Prilosec, Nexium, Prevacid and Zegerid.
What Is the Difference Between Prescription and Over-the-Counter PPIs?
Both prescription and over-the-counter PPIs contain the same active ingredients. They also work in the same way, but there are some differences between the two medications.
Prescription and OTC PPIs may have different inactive ingredients. They may come in different forms such as capsules or liquids. They may have different approved uses.
Most over-the-counter medicines also come in lower strengths and dosages than prescription drugs. OTC versions may cost less than prescription versions.
A patient does not need to see a doctor before purchasing over-the-counter drugs. But patients should let their doctor know of any OTC medicines they are taking.
Are PPIs Safe?
Long-term use can cause serious PPI side effects.
Kidney disease, bacterial infections and bone fractures are some of PPIs' most serious side effects.
Hundreds of patients who suffered from severe kidney injury after taking Nexium, Prilosec or Prevacid filed lawsuits against makers of the drugs.
Who Should Not Take PPIs?
Not all PPIs are recommended for use in children. PPIs approved for pediatric use may be limited in their scope of treatment.
Women who are pregnant (especially in the first trimester) or are planning on becoming pregnant should speak with their doctor about possible risks to unborn fetuses and nursing infants.
Patients should also discuss all health conditions they have and any other medications or supplements they are currently taking with their doctor.
What Are Some Alternatives to Taking PPIs?
Lifestyle changes can help relieve heartburn and symptoms of acid reflux. They can also prevent worsening of the disease and further complications.
Lifestyle changes include dieting, losing weight, exercising, limiting alcohol consumption and not smoking.
Antacids can help to neutralize stomach acid and relieve heartburn. Popular antacids include Alka-Seltzer, Maalox, Mylanta, Rolaids and Tums.
Did You Know
Antacids can help reduce symptoms of acid reflux, but they don't treat the disease.
H2 blockers can help lessen the frequency and level of symptoms of acid reflux or GERD. Pepcid and Zantac are popular H2 blockers.
How Do You Take a PPI?
PPIs should be taken on an empty stomach, about 30 minutes to one hour before eating breakfast.
Prescription PPIs are generally taken once a day every day for the length of time prescribed. Doctors may prescribe a PPI only "as needed."
How Long Will I Have to Keep Taking PPIs?
PPIs are generally supposed to be taken for two to eight weeks, depending on the condition being treated. Doctors sometimes prescribe PPIs for a longer period of time.
The U.S. Food and Drug Administration states that over-the-counter PPIs should only be taken for a single 14-day treatment once every four months.
Please seek the advice of a medical professional before making health care decisions.
Share This Page:
How can we improve this page?
Thank You for Your Feedback
We appreciate your feedback. One of our content team members will be in touch with you soon.
We appreciate your feedback. One of our content team members will be in touch with you soon.
Who Am I Calling?
Calling this number connects you with a Drugwatch representative. We will direct you to one of our trusted legal partners for a free case review.
Drugwatch's trusted legal partners support the organization's mission to keep people safe from dangerous drugs and medical devices. For more information, visit our partners page.