Nexium
Nexium belongs to a powerful class of heartburn medicines called proton pump inhibitors. Prescription versions treat serious conditions caused by stomach acid. Over-the-counter (OTC) Nexium has been approved to treat frequent heartburn. Most side effects, such as headache and dry mouth, are minor, but serious health dangers include increased risk of kidney damage, bone fractures and certain types of cancer.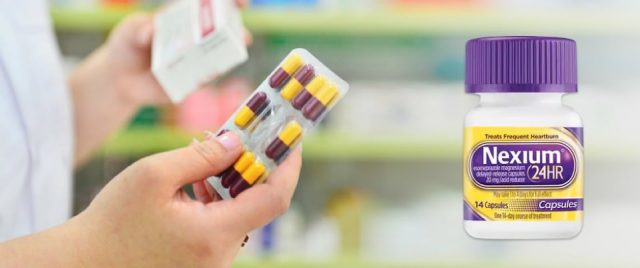 Prescription, Generic and OTC Nexium

What Is Nexium Used For?
Precautions Before Taking Nexium
Common Side Effects of Nexium
Long-Term Use of Nexium
Nexium Drug Interactions
When to Stop Taking Nexium
Dangers from Long-Term Nexium Use
Chronic Kidney Disease & Damage
Stroke Risk
Heart Attack Risk
Gastric Cancer
Esophageal Cancer Risk
FDA Warnings About Nexium
Nexium Lawsuits
Please seek the advice of a medical professional before making health care decisions.
How helpful was this page?
How can we improve this page?
How can we improve this page?