Farxiga
Farxiga (dapagliflozin) is an oral medication used to treat Type 2 diabetes. It belongs to a group of drugs called sodium-glucose cotransporter 2 (SGLT2) inhibitors. Studies link Farxiga to serious side effects, including kidney problems and bladder cancer.
Farxiga (dapagliflozin) is an oral Type 2 diabetes medication. It belongs to a class of drugs called sodium-glucose cotransporter 2 (SGLT2) inhibitors. It was the second drug approved in this class.
COVID-19 Alert
A trial is underway to assess whether Farxiga could reduce the risk of serious complications and organ failure in patients hospitalized with COVID-19.
Learn More About COVID-19 Trials
AstraZeneca and Bristol-Myers Squibb are the drug manufacturers behind Farxiga.
Farxiga received approval in 2014. That same year, the U.S. Food & Drug Administration also approved Xigduo XR.
Xigduo XR is an extended release drug. It contains both dapagliflozin and metformin.
Each year, more people receive prescriptions for Farxiga. In 2016, AstraZeneca reported $835 million in revenue from the drug. The company saw a 28 percent increase in Farxiga sales in 2017.
But studies link Farxiga to serious side effects.
The FDA has released several safety communications about Farxiga and other SGLT2 inhibitors. The agency warns patients and doctors that the medicines may lead to conditions that can be fatal.
People who suffered Farxiga side effects are suing Bristol-Myers Squibb Co. and AstraZeneca. Farxiga lawsuits say the companies failed to adequately test the drug and warn of its dangers.
Did You Know?
The National Research Center for Women & Families called Farxiga "one of the FDAs worst decisions of 2014."
How Farxiga Works
Farxiga controls blood sugar levels by preventing the kidneys from reabsorbing sugar.
The medicine slows or stops the body's production of a protein called SGLT2. SGLT2 is found in the kidneys. It helps the kidneys reabsorb sugar.
Farxiga vs Other Diabetes Drugs
Farxiga works differently from other Type 2 diabetes medications.
Without this protein, the kidneys release the sugar. Farxiga helps excess sugar leave the body through urine.
This results in lower blood sugar levels.
This is different from other diabetes medications. Most medications used to treat Type 2 diabetes involve the hormone insulin.
Farxiga Side Effects and FDA Warnings
Recent studies link Farxiga to side effects that can be fatal. FDA reports show many patients who suffered serious side effects after taking Farxiga needed to be hospitalized.
The FDA released a number of safety communications linking the drug to these serious side effects.
Serious side effects of Farxiga include:
Low blood pressure
Low blood sugar
Urinary tract infections that result in life-threatening blood infections
Xigduo XR carries a black box warning for lactic acidosis — a known risk of the drug's secondary ingredient metformin. A black box warning is the FDA's strongest warning.
Other SGLT2 inhibitor drugs like Invokana include a black box warning in their labels for amputations. Invokana can double a person's risk of having toe, foot and leg amputations.
FDA Safety Studies
In 2022, scientists evaluated Farxiga's safety and effectiveness in multiple clinical trials. The trials showed that the Type 2 diabetes drug was effective in controlling blood sugar.
But the FDA flagged some outcomes that might pose potential risks to patients.
After the agency approved the drug, it ordered AstraZeneca to conduct post-marketing studies.
FDA-required Farxiga studies include:
An assessment of bladder-cancer risk
A cardiovascular outcomes trial to check heart safety in patients with risks
Animal studies for bladder tumor growth
Program to monitor liver abnormalities and pregnancy outcomes
Two clinical studies for Farxiga use in pediatric patients
One trial called DECLARE is expected to report results in 2018. The trial is assessing whether Farxiga presents an increased risk of cardiovascular or liver problems.
Farxiga Dosages and Recommendations
Farxiga comes in two strengths: 5 mg and 10 mg.
The recommended starting dose is 5 mg taken once daily in the morning with or without food. For patients who need additional glycemic control, doctors may increase the dose to 10 mg.
Patients should get their kidneys tested before starting Farxiga or Xigduo XR.
Farxiga and Xigduo XR are not recommended in patients with major kidney impairment, according to the medication insert. Doctors should monitor kidney function in patients taking Farxiga.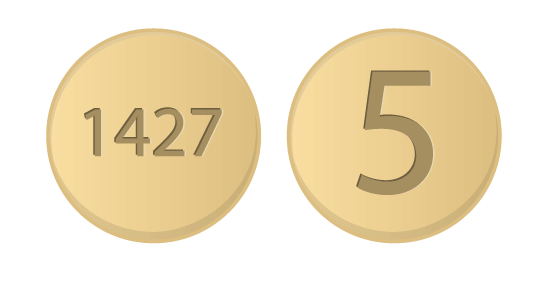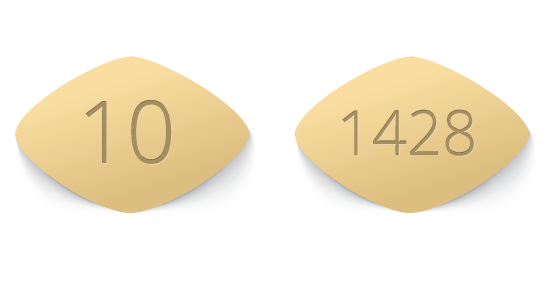 Farxiga Use in Pregnant Women
Farxiga is not recommended for women in the second and third trimesters of pregnancy. Animal studies show the drug may cause harm to the fetus.
The drug has not yet been adequately tested in pregnant women.
Poorly controlled diabetes can also put a mother and her fetus at risk for complications. These complications can include serious health conditions in the mother and birth defects or death to the fetus.
Women who are pregnant or plan to become pregnant should talk to their doctor before starting or stopping Farxiga.
Farxiga and Breastfeeding
Animal studies showed Farxiga was present in rat milk. Juvenile rats exposed to the drug risked problems with kidney development.
Kidney development starts while the fetus is still in the mother's womb. It is a process that continues throughout the first two years of the child's life. This is during a time when breastfeeding is most likely to occur.
Mothers who are breastfeeding or plan to breastfeed should talk to their doctors before taking Farxiga.
Farxiga Drug Interactions
Patients should always speak to their doctor before taking other medications with Farxiga. This includes any vitamins or supplements you are currently taking.
When taken with insulin, Farxiga can increase the risk of low blood sugar (hypoglycemia). This condition can become severe.
Patients should not use urine tests to measure glucose levels when taking Farxiga. The drug's effects result in increased amounts of sugar in the urine, which may lead to a false positive.
Xigduo XR Interactions
Xigduo XR may interact with certain medications and substances. Patients should not consume excessive amounts of alcohol with Xigduo XR, according to the medication insert.
Taking Xigduo XR with the following medications may increase a person's risk of developing lactic acidosis:
Carbonic anhydrase inhibitors (topiramate, zonisamide, acetazolamide or dichlorphenamide)
Ranolazine
Vandetanib
Dolutegravir
Cimetidine
Medications taken with Xigduo XR that may lead to a loss of blood sugar control include:
Thiazides and other diuretics
Corticosteroids
Phenothiazines
Thyroid products
Estrogens and oral contraceptives
Phenytoin
Nicotinic acid
Sympathomimetics
Calcium channel blocking drugs
Isoniazid
Patients should be closely monitored when starting or stopping any of these medications.
Please seek the advice of a medical professional before making health care decisions.
Share This Page:
How can we improve this page?
Thank You for Your Feedback
We appreciate your feedback. One of our content team members will be in touch with you soon.
We appreciate your feedback. One of our content team members will be in touch with you soon.
Who Am I Calling?
Calling this number connects you with a Drugwatch representative. We will direct you to one of our trusted legal partners for a free case review.
Drugwatch's trusted legal partners support the organization's mission to keep people safe from dangerous drugs and medical devices. For more information, visit our partners page.