The anti-nausea medication Zofran (ondansetron) is intended to relieve the nausea and vomiting commonly associated with cancer treatments like chemotherapy and radiation. It can also be used to prevent and treat the same side effects following surgeries. But Zofran has been linked to several side effects. Some of these are serious and potentially fatal.
Zofran has also been used "off-label," meaning for unapproved uses, in the treatment of nausea associated with pregnancy and morning sickness. This has resulted in the potential for harm to the fetus. But the drug label says "available data do not reliably inform the association of Zofran and adverse fetal outcomes."
However, more definitive links have been made between the use of Zofran and several serious conditions including long QT syndrome, a potentially deadly heart problem, and serotonin syndrome, a life-threatening combination of symptoms resulting from the overactive production of serotonin.
Zofran use in patients after abdominal surgeries can hide a very serious condition of the intestines and the stomach that can happen after surgery due to air getting trapped in the gastric areas.
Several deaths have been reported as a result of serious side effects in patients taking Zofran.
Zofran and Long QT Syndrome
Ordansetron, the active ingredient in Zofran, has been found to prolong a heart function called the QT interval.
The QT interval is a measure of the time between the start of the "Q wave" and the end of the "T wave" in the heart's electrical cycle. This cycle is normally between 350 and 440 milliseconds. Certain medications, such as Zofran, can sometimes lengthen the interval, causing potential harm to the patient.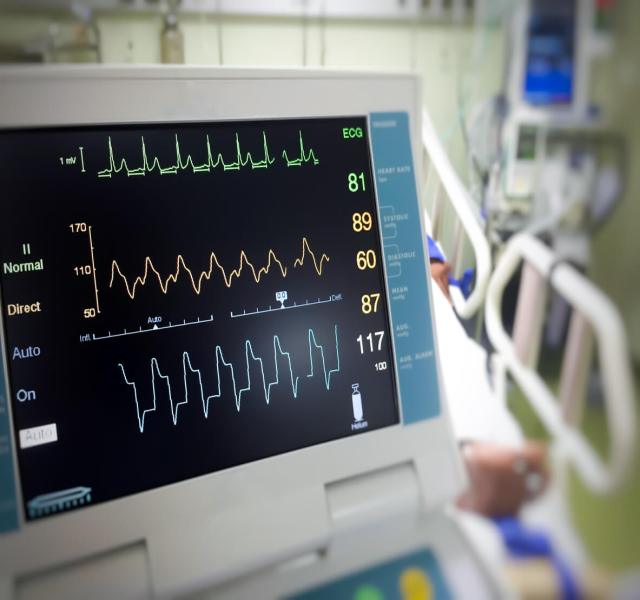 Heart monitoring can help detect QT syndrome
Doctors are told to perform heart monitoring in patients with:
Certain electrolyte abnormalities (such as low potassium or low magnesium)
Congestive heart failure
Bradyarrhythmias (an abnormally slow heartbeat),
Patients taking other medicines that can also lead to QT prolongation
A prolonged QT interval is often a marker for potential arrhythmias (irregular heart rhythms), including Torsades de Pointes, which means "twisting of the points" in French. This condition is a form of ventricular tachycardia (VT). That's a rapid heartbeat starting in the lower chambers of the heart (ventricles).
Torsades de Pointes is a serious, potentially deadly condition that has been reported in several post-marketing observations of patients taking Zofran. The drug label advises health providers to avoid using Zofran in patients who have had long QT syndrome since birth.
Symptoms of Long QT Syndrome
Long QT syndrome can cause sudden, uncontrollable, dangerous arrhythmias (problems with heart rate) in response to exercise or stress. Individuals with QT prolongation can also have arrhythmias for unknown reasons. Arrhythmias can be fatal.
Signs and symptoms of arrhythmias linked to lengthened QT interval include:
Drowning or near drowning
Sudden cardiac arrest (death)