Adderall Alternatives
Stimulant alternatives to Adderall include Ritalin, Concerta and Daytrana (methylphenidate); Vyvanse (lisdexamfetamine); and Dexedrine (dextroamphetamine). Nonstimulant alternatives to Adderall include Strattera (atomoxetine), Intuniv (Guanfacine) and Kapvay (clonidine).
What Are Adderall Alternatives?
Adderall alternatives are drugs and dietary supplements that may improve symptoms for people with attention-deficit/hyperactivity disorder. Alternatives include prescription and nonprescription medications. Prescription ADHD medications can be stimulants or nonstimulants.
Some stimulant alternatives have similar effects as Adderall but may be less likely to cause adverse side effects or are better suited for those who don't respond well to Adderall. Nonstimulant ADHD medications increase natural brain chemicals that help regulate mood and concentration. They show fewer and less severe side effects and can be effective for ADHD.
Nonstimulant ADHD Medications
Nonstimulant ADHD medications work without activating the central nervous system. Doctors consider these second or third-line treatments because their efficacy and response rates are significantly lower than stimulant drugs.
Nonstimulant medications, such as Strattera, Intuniv and Kapvay, often appeal to those with ADHD who have difficulty tolerating stimulants. Some people can't tolerate stimulants and have experienced negative Adderall side effects.
Stimulants may also be contraindicated or not recommended for patients with histories of substance abuse, preexisting heart conditions, a risk of Tourette syndrome or severe anxiety. The American Academy of Pediatrics advises waiting until children are 6 years old before prescribing ADHD medication.
Strattera (Atomoxetine)
Strattera, a brand name atomoxetine medication, is a selective norepinephrine reuptake inhibitor. This SNRI raises norepinephrine levels in the brain to treat ADHD. The first nonstimulant approved to treat ADHD, Strattera improves ADHD symptoms and reduces anxiety.
The American Academy of Child and Adolescent Psychiatry considers Strattera a third-line treatment as it has been shown to decrease symptoms up to 50%. Side effects are often mild and include drowsiness, dizziness, upset stomach (including nausea and vomiting), headache, mood swings and decreased appetite. Strattera also has a warning for increased risk of suicidal thoughts in children and adolescents.
Intuniv (Guanfacine)
Intuniv, a brand-name guanfacine medication, is a non-central nervous system stimulant that regulates attention and impulse control. With minimal side effects, the drug can improve symptoms of ADHD in children and adolescents such as hyperarousal, social aggression and emotional sensitivity.
Its most common side effects are dry mouth, tiredness, sleepiness, nausea, difficulty sleeping, slow heart rate, low blood pressure, irritability and stomach pain. Response rates are between 55% and 60%. The drug works best when taken with stimulant medications.
Kapvay (Clonidine)
Kapvay, a brand-name clonidine medication, is an extended-release alpha-agonist that relaxes blood vessels and reduces blood pressure. It triggers the release of norepinephrine in the brain, improving ADHD symptoms with minimal side effects. The response rate for clonidine is between 55% and 60%. It also works best when used with stimulant medications.
Side effects include tiredness, sneezing, runny nose, cough, sore throat, irritability, change in mood, nightmares, constipation, ear pain and increased body temperature. Because of their lower efficacy, doctors usually prescribe Kapvay or Intuniv when someone doesn't respond to or can't tolerate Strattera or prescription stimulants.
Stimulant ADHD Medications
Stimulant medications boost levels of dopamine and norepinephrine in the brain. As a result, they increase energy, attention and alertness to counter the symptoms of ADHD. When taken under the direction of a certified provider, prescription stimulants are effective and well-tolerated.
Two categories of ADHD stimulant medications are amphetamines and methylphenidate. Examples of amphetamines are Adderall and Vyvanse. Methylphenidate comes in a number of brand-name medications, including Ritalin and Concerta. You can take ADHD stimulants only with a prescription.
Ritalin and Concerta (Methylphenidate)
Sold under the brand names Ritalin and Concerta, methylphenidate is a central nervous system stimulant approved to treat ADHD in children over the age of 6, teenagers and adults up to the age of 65. It is one of the most effective first-line treatments for ADHD.
Side effects include:
Constipation
Difficulty falling asleep
Elevated heart rate
Irritability
Jitteriness
Loss of appetite with possible weight loss
Stomach discomfort
People considering methylphenidate should disclose any heart-related problems, family history of related conditions and other issues such as bipolar illness, tics, suicide or depression.
Vyvanse (Lisdexamfetamine)
Vyvanse, a brand name lisdexamfetamine medication, is a timed-release central nervous system stimulant. Studies show it improves focus and decreases impulsivity and hyperactive behavior with minimal side effects. Although rare, possible side effects include decreased appetite, anxiety, trouble falling asleep, dizziness, dry mouth, irritability, nausea, vomiting and diarrhea.
Advertisement
Real Therapy, Done Online
BetterHelp offers flexible scheduling so you can make time for therapy in between meetings, classes, child care, and more. Get 20% off your first month.
Get Started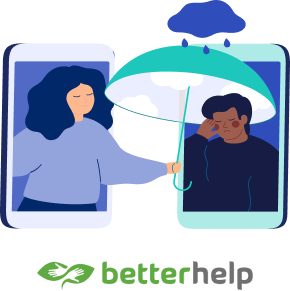 Natural Alternatives to Adderall
Some people believe omega-3 and omega-9 fatty acids, vitamin D, acetyl-L-carnitine, zinc and Ginkgo may work as natural alternatives to Adderall. However, evidence shows no conclusive long-term efficacy.
The World Federation of Societies of Biological Psychiatry and the Canadian Network for Mood and Anxiety Treatment report that Ginkgo and vitamin D may serve as weak ADHD treatments. There's no strong scientific support for zinc, omega-3 and omega-9 fatty acids or acetyl-L-carnitine.
Always discuss supplement use with your health care provider, especially if you also take prescription medications.
Citicoline
Citicoline is a naturally occurring brain chemical and a U.S. Food and Drug Administration-approved dietary supplement. People initially used citicoline to improve brain function and memory after a stroke. Additionally, some studies show citicoline may be helpful for Alzheimer's disease, glaucoma, Parkinson's disease, traumatic brain injury, memory disorders and ADHD.
People who take citicoline show improved attention, increased psychomotor speed and reduced impulsivity. Side effects include stomach pain, constipation, back pain, blurred vision and headache. There's a lack of evidence that citicoline is safe or effective for long-term use in healthy people.
Methionine
Methionine is an essential sulfur-containing amino acid needed to make protein. Humans get methionine from eggs, fish, meat, sesame seeds, cereal grains and other seeds.
Its active form, S-Adenosyl-L-Methionine, or SAMe, is a supplement marketed to reduce symptoms of ADHD and depression. However, SAMe can increase manic episodes and anxiety in adults with bipolar disorder.
Mineral Supplements
People with ADHD may have low levels of certain minerals, especially if they don't eat a varied diet. Because some minerals help produce neurotransmitters, mineral supplements such as iron, zinc and magnesium may help reduce ADHD symptoms, particularly in children. Additionally, medications like guanfacine may affect bone development.
Mineral supplements might help, but more data is needed. Researchers are concerned about heavy metals and bacterial and fungal contamination in supplements. Because the FDA doesn't regulate supplements as medications and there's less oversight, some may contain low-quality ingredients or little to no active ingredients.
Vitamin B-6
Vitamin B-6 helps produce serotonin, a neurotransmitter that acts like a hormone. Serotonin regulates mood and feelings of calm.
Studies show ADHD symptom improvements, such as better mental focus and reduced aggressiveness and hyperactivity, in children who take vitamin B-6 for eight weeks. Magnesium can enhance B-6's efficacy for ADHD.
As with other dietary supplements, with limited oversight there may be risks in terms of safety, efficacy or labeling with B-6 supplements. This could expose you to low-quality and unsafe supplements.
How to Switch to an Adderall Alternative
If you feel you might benefit from an alternative to Adderall, work closely with your doctor to establish whether there is sufficient data to support the alternative's efficacy. Discuss whether you plan to add an alternative to an existing medication or if you want to try a new drug or supplement on its own. You may need to step down your current medication gradually.
Make sure your doctor knows about all your medications and ask about potential interactions. You'll also want to review proper dosages. Be sure to tell your doctor if you are pregnant, nursing or plan to get pregnant. When choosing supplements, look for evidence of third-party testing from NSF International, U.S. Pharmacopeia, Underwriters Laboratory or ConsumerLab seal.
Advertisement
Professional Therapy, Done Online
A licensed therapist with BetterHelp can provide professional support and guidance, on your schedule. Sign up and get matched in as little as 48 hours.
Get Started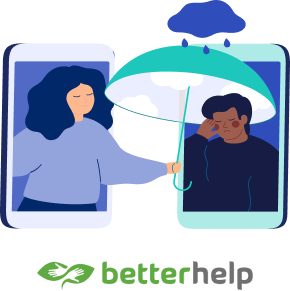 Please seek the advice of a medical professional before making health care decisions.
Share This Page:
How can we improve this page?
Thank You for Your Feedback
We appreciate your feedback. One of our content team members will be in touch with you soon.
We appreciate your feedback. One of our content team members will be in touch with you soon.
Who Am I Calling?
Calling this number connects you with a Drugwatch representative. We will direct you to one of our trusted legal partners for a free case review.
Drugwatch's trusted legal partners support the organization's mission to keep people safe from dangerous drugs and medical devices. For more information, visit our partners page.