ADHD
Attention-deficit/hyperactivity disorder, or ADHD, is a medical condition that causes symptoms of inattention, hyperactivity and impulsivity. ADHD is more often diagnosed in children, but adolescents and adults may also have it. Treatment includes medication, psychotherapy and complementary treatments.
What Is ADHD?
Attention-deficit/hyperactivity disorder, or ADHD, is a common neurodevelopmental (brain) disorder typically diagnosed in children. According to the Centers for Disease Control and Prevention, more than 5 million children in the United States have ADHD. Boys are more likely to have the disorder than girls.
Symptoms include trouble paying attention, being overly active and impulsive behaviors. People with ADHD may also have other mental health conditions, including bipolar disorder, learning disorders, anxiety disorders and depression.
There is no cure for ADHD, though some symptoms in childhood may change as people grow into adulthood. Some people aren't diagnosed until they're adults. There are several effective treatments that can help both children and adults manage their symptoms.
ADHD Symptoms
ADHD symptoms fall into two categories: inattention and hyperactivity/impulsivity. Common symptoms include a short attention span, difficulty organizing tasks, making careless mistakes, fidgeting, excessive talking, interrupting conversations and an inability to sit still.
Some people may only have issues with one category of behavior, but most children with ADHD show signs of both. Preschool-aged children most often show signs of hyperactivity. Symptoms in adults with ADHD may look different. For example, hyperactivity in adults can seem like restlessness.
Symptoms may appear as early as age 3, continue into adulthood and manifest as inattention, impulsivity and antisocial behaviors. Signs that an adult may have undiagnosed ADHD include challenges focusing  at work, a history of struggling with academic performance at school and difficulty in relationships.
Advertisement
Professional Therapy, Done Online
A licensed therapist with BetterHelp can provide professional support and guidance, on your schedule. Sign up and get matched in as little as 48 hours.
Get Started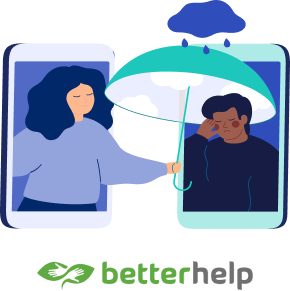 Types of ADHD
There are three types of ADHD: Inattentive or distractable, hyperactive-impulsive and combined presentation. The type a person has depends on their symptoms.
Inattentive or Distractable:

Symptoms include difficulty focusing, organizing or finishing tasks, trouble following instructions or paying attention and getting off task and forgetting routines.

Hyperactive-Impulsive:

This type includes more physical symptoms such as fidgeting, an inability to sit still, impulsivity, speaking out of turn, interrupting others and generally being restless. Young children with this type of ADHD may repeatedly jump, run or climb on things, leading to more frequent accidents or injuries.

Combined Presentation:

A person with combined ADHD has inattentive and hyperactive-impulsive symptoms.
ADHD type may change with age. For example, children with ADHD who have difficulty paying attention in school may grow into adults who struggle to manage multiple responsibilities at work and home.
Diagnosing ADHD
Health care providers use a manual from the American Psychiatric Association called the "Diagnostic and Statistical Manual of Mental Disorders, Fifth Edition," known as the DSM-5, to diagnose ADHD.
This information is only for reference. Only a health care provider can diagnose ADHD. If you think you or your child may have ADHD, speak to your general practitioner for a specialist referral if needed.
For an ADHD diagnosis, symptoms must:
Begin before age 12.
Happen in two or more settings, such as home, school, work or social relationships.
Interfere with daily activities and functioning at home, school or work.
Not be caused by another mental disorder, such as anxiety, mood disorder, schizophrenia or other psychotic disorder.
Children up to age 16 must have six or more symptoms of inattention and/or six or more symptoms of hyperactivity/impulsivity to be diagnosed with ADHD. For those 17 and older, a diagnosis requires at least five symptoms.
Advertisement
Real Therapy, Done Online
BetterHelp offers flexible scheduling so you can make time for therapy in between meetings, classes, child care, and more. Get 20% off your first month.
Get Started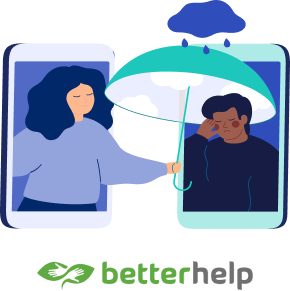 What Causes ADHD?
Much like other mental disorders such as depression or anxiety, researchers aren't sure what causes ADHD. However, several environmental and genetic factors could increase the risk of ADHD.
Mothers who smoke, drink or use drugs during pregnancy raise the risk of their child having ADHD, according to the National Institutes of Mental Health. For example, a study in Pediatrics found children born to mothers who smoked during pregnancy are 60% more likely to develop ADHD.
Genetics and a family history of ADHD also play a role. Additional risk factors include low birth weight, brain injuries and exposure to toxins in-utero.
Taking certain medications during pregnancy may increase the risk of having a child with ADHD. A 2017 study in Pediatrics found that taking acetaminophen while pregnant was associated with a greater risk of ADHD in children.
Treating ADHD
ADHD treatment involves a combination of medication, therapy and lifestyle changes. For most people, medication for ADHD is the first line of therapy. Stimulants such as Adderall and Ritalin are the most prescribed medications.
In October 2022, the U.S. Food and Drug Administration announced a shortage of the active ingredient in Adderall, immediate-release amphetamine salts.
Medical providers usually recommend medication combined with therapy. However, for children younger than age 6, the American Academy of Pediatrics recommends therapy as a first-line treatment before medication. Types of therapy that may help with ADHD include cognitive behavioral therapy, psychotherapy, marital counseling and parenting classes or support groups.
Managing ADHD
Managing ADHD involves using strategies to improve organizational skills and attention span. Parents and teachers can influence children with praise and reinforcement of positive behaviors. For adults with ADHD, keeping routines, schedules and lists can help.
Make sure to take medication as directed and keep all appointments with medical providers. There are things you can do to help manage your ADHD or to help your child manage symptoms.
Tips for managing ADHD include:
Assign a special place for paperwork, bills, keys and other important items.
Have a designated place for everyday things such as clothing, backpacks and toys.
Make sure you have plenty of reminders, using your smartphone, computer or other systems to keep track of important occasions and deadlines.
Minimize distractions by working in a quiet place or asking to work from home on certain days.
Schedule time for homework or paperwork, activities and fun every day and keep your schedule in a visible place, such as on the refrigerator.
Start and maintain a wellness routine that involves a healthy diet, regular exercise and adequate sleep.
Take things one step at a time, especially large tasks. Breaking down tasks into smaller steps can help you accomplish more.
Use lists and reminder notes to stay on top of what needs to be done.
A counselor, therapist or life coach can help you make changes and develop strategies for staying organized. Ask your therapist or other support person to help you think through decisions and consider the positive and negative consequences of your actions.
Adults should seek emotional support to counteract negative comments, thoughts or harmful experiences. Give children praise and discipline as needed, and be supportive and positive.
Advertisement
Professional Therapy, Done Online
A licensed therapist with BetterHelp can provide professional support and guidance, on your schedule. Sign up and get matched in as little as 48 hours.
Get Started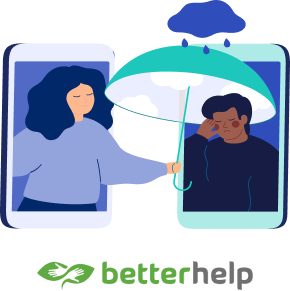 Please seek the advice of a medical professional before making health care decisions.
Share This Page:
How can we improve this page?
Thank You for Your Feedback
We appreciate your feedback. One of our content team members will be in touch with you soon.
We appreciate your feedback. One of our content team members will be in touch with you soon.
Who Am I Calling?
Calling this number connects you with a Drugwatch representative. We will direct you to one of our trusted legal partners for a free case review.
Drugwatch's trusted legal partners support the organization's mission to keep people safe from dangerous drugs and medical devices. For more information, visit our partners page.