Concerta
Concerta is a drug used to treat attention-deficit/hyperactivity disorder (ADHD) in children, adolescents and adults. It works by increasing the brain chemicals dopamine and norepinephrine. The stimulant has been linked to many serious side effects, including serious heart problems in patients with preexisting heart conditions, prolonged erections, worsening of preexisting psychosis and tics. It also has a high potential for drug dependence and abuse.
Concerta (methylphenidate hydrochloride) extended-release tablets belong to a class of stimulant drugs that doctors use to treat attention-deficit/hyperactivity disorder, or ADHD, in patients who are 6 years old and older.
Janssen Pharmaceuticals, a subsidiary of Johnson & Johnson, sells the drug, which was approved by the U.S. Food and Drug Administration in 2000. Johnson & Johnson acquired the drug's maker, Alza Corporation, in 2001. Generic versions of the drug are also available.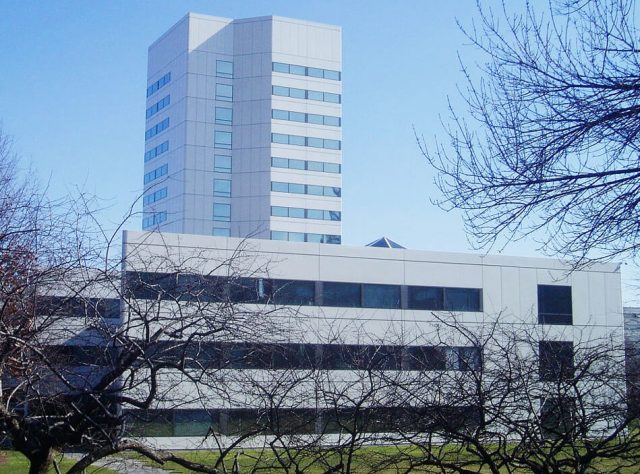 The medication is similar to the older ADHD drug, Ritalin, and contains the same active ingredient. But unlike Ritalin, Concerta comes in a special time-release formula so patients only have to take it once a day.
The FDA required a black box warning be added to Concerta's label to advise patients of the high risk of drug dependence associated with the medication and to warn that chronic abuse of the drug could lead to psychological dependence, abnormal behavior and psychotic episodes.
ADHD Medication
Concerta is used to treat ADHD, which is a neurobehavioral disorder that causes persistent inattention, impulsivity and hyperactivity that interferes with day-to-day functioning and development.
While there's no cure for ADHD, medications can reduce symptoms and make it easier to focus at work and at school. According to a 2016 study in the
Concerta's effectiveness in treating this condition was demonstrated in four randomized, double-blind, placebo-controlled studies in children and adolescents who met the criteria for a diagnosis of ADHD. Three controlled trials involved children who were between 6 years old and 12 years old, and one controlled trial was conducted with adolescents who ranged from 13 years old to 18 years old.
One 2022 research study demonstrated increased efficacy and likelihood of discontinuation due to adverse effects as the dosage increased. The incremental benefits of effectiveness decreased beyond 20 mg to 30 mg.
That said, medications don't work the same for everyone. It can take time to find the right medication and the dose that work best for you, and your prescribing doctor should monitor you closely during this process. Other than medication, treatment can include psychotherapy, education or training, and a combination of all therapies.
Advertisement
Professional Therapy, Done Online
A licensed therapist with BetterHelp can provide professional support and guidance, on your schedule. Sign up and get matched in as little as 48 hours.
Get Started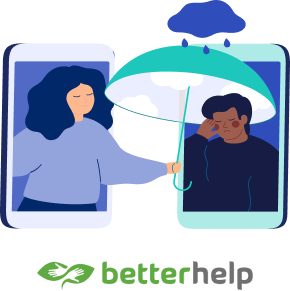 How Does Concerta Work?
As a stimulant, Concerta works to improve thinking and attention by increasing dopamine and norepinephrine, which are brain chemicals scientists believe play a role in ADHD.
Although it may appear counterintuitive to use a stimulant to counteract hyperactivity, the drug has a calming effect on people with ADHD, and it helps them to focus better and ignore distractions.
While dopamine is associated with pleasure, it is also linked to motivation. A 2001 article in the leading medical journal The BMJ explains that dopamine cuts down on background noise in brain circuits and that helps people with ADHD to focus on activities such as math homework that might have previously seemed boring.
Norepinephrine, which is known for ramping up alertness in fight-or-flight situations, can also help people stay on task with quieter activities such as studying.
How to Take Concerta
Concerta is an extended-release drug, which means it releases its active ingredient, methylphenidate hydrochloride, at a steady, controlled rate throughout the day. The medication comes in a tablet that patients swallow whole once a day in the morning. It is important that the pill is not chewed, divided or crushed.
The stimulant drug works best when it's part of a comprehensive ADHD treatment program that also includes psychological, educational and social measures.
The long-term effectiveness of the drug (more than seven weeks) has not been systematically evaluated in controlled trials, according to the drug's prescribing information. It is recommended that doctors who opt to prescribe the medication for longer periods of time periodically re-evaluate the long-term usefulness of the drug.
Daily Dosing
Concerta extended-release tablets come in four dosage strengths. Each tablet is a different color with its number of milligrams imprinted on the pill. Your doctor will work with you to determine the best dose. The table below describes the appearance of the different strength tablets for the brand name product, Concerta. Generic versions of the medication may have a different appearance.
| Dose | Pill Description |
| --- | --- |
| 18 mg tablets | Yellow and labeled "alza 18" |
| 27 mg tablets | Gray and labeled "alza 27" |
| 36 mg tablets | White and labeled "alza 36" |
| 54 mg tablets | Brownish-red and labeled "alza 54" |
The recommended starting dose for patients who are not currently taking methylphenidate or other stimulants is 18 mg taken once a day for children and adolescents and 18 mg or 36 mg taken once a day for adults. Dosages should not exceed 54 mg a day for children and 72 mg a day for adolescents and adults.
Doctors may increase the dose in 18 mg increments at weekly intervals for patients who are not seeing desired therapeutic results at a lower dose. A 27 mg dosage strength is available to doctors to prescribe between the 18 mg and 36 mg dosages.
When patients are already taking methylphenidate immediate-release tablets two or three times a day at doses of 10 mg to 60 mg, conversion to Concerta (methylphenidate extended-release tablets) should be based on the current dosing regimen and clinical judgment. The conversion dosage should not exceed 72 mg a day.
| Previous Methylphenidate Immediate-Release Daily Dose | Recommended Concerta Starting Dose |
| --- | --- |
| 5 mg methylphenidate two or three times a day | 18 mg once a day in the morning |
| 10 mg methylphenidate two or three times a day | 36 mg once a day in the morning |
| 15 mg methylphenidate two or three times a day | 54 mg once a day in the morning |
| 20 mg methylphenidate two or three times a day | 72 mg once a day in the morning |
Overdose
Taking too large a dose of Concerta can lead to an overdose. This can cause an overstimulation of the central and sympathetic nervous systems.
Overdose symptoms may include:
Vomiting
Agitation
Muscle twitching
Convulsions (uncontrolled muscle contractions)
Confused mental state
Hallucinations
Excessive sweating
Faster than normal heart beat at rest or increased heart rate
Faster than normal heart beat at rest or increased heart rate
Dilated pupils
Dry mouth
If you suspect your child or someone else has taken too much Concerta and may have overdosed, call the poison control center at 1-800-222-1222 and seek emergency medical treatment.
Advertisement
Real Therapy, Done Online
BetterHelp offers flexible scheduling so you can make time for therapy in between meetings, classes, child care, and more. Get 20% off your first month.
Get Started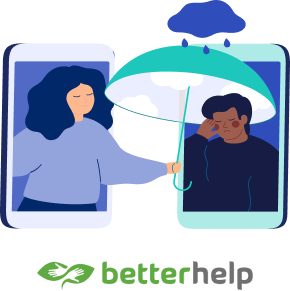 Dependence and Abuse
Concerta is regulated as a Schedule II controlled substance. According to the Drug Enforcement Administration, Schedule II substances have a high potential for abuse and may lead to psychological and physical dependence.
People sometimes abuse ADHD drugs to improve their performance at school or work. Some take large doses of the medication for its euphoric effects (to feel a "rush"), which according to the National Institutes of Health, can be similar to methamphetamine. This can cause rapid, instead of gradual, increases of dopamine in the brain that may lead to addiction.
People who abuse the drug may crush and inject it to try to get an immediate and intense high, but this raises the risk of "frank psychotic episodes," according to the drug's black box warning. Crushing or injecting the medication also increases the chance of cardiovascular risks, such as stroke, because insoluble fillers in the tablets can block small blood vessels.
Black Box Warning
Concerta carries a black box warning about a risk of drug dependence. Its label says to use the drug with caution in people who have a history of alcoholism or drug dependence.
Other dangers associated with the abuse of Concerta can include malnutrition due to decreased appetite, and feelings of hostility and paranoia.
Chronic abuse of the drug can result in psychological dependence and withdrawal symptoms when a person stops taking the drug. Withdrawal symptoms may include fatigue, depression and trouble sleeping. The drug's label warns that "careful supervision is required" when withdrawing from use in patients who previously abused Concerta.
Possible Side Effects
Concerta and its active ingredient methylphenidate hydrochloride may cause a range of mild to serious side effects. The most common side effect demonstrated in children and adolescents who had been given the drug in clinical trials was upper abdominal pain.
Common side effects of Concerta use in adults include:
Decreased appetite
Headache
Dry mouth
Nausea
Trouble Sleeping
Anxiety
Dizziness
Lack of appetite and weight loss
Irritability and abnormal excess sweating (hyperhidrosis)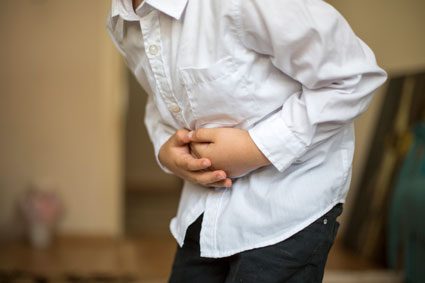 The stimulant medication has been linked to other serious adverse events, including heart problems, seizures, tics, gastrointestinal blockage, and long-term growth impairment.
Clinical trials also measured adverse reactions in patients who stopped taking the drug. Among children and adults, the most common side effects associated with stopping the medication included anxiety, irritability, trouble sleeping and increased blood pressure.
Drug Interactions
Certain medications can interact with Concerta. These interactions can reduce the effectiveness of either drug or increase the potential for adverse reactions. That's why it's important to talk to your doctor about any prescription medication or over-the-counter drugs you take.
Dangerous Combinations:
Monoamine oxidase (MAO) Inhibitors

Patients who take MAOI antidepressants should not take Concerta because it may cause a dangerous rise in blood pressure that can lead to a stroke. A hypertensive crisis can occur up to two weeks after stopping an MAOI.

Vasopressor Agents

Due to possible increases in blood pressure, patients using vasopressor agents, which are medications that boost low blood pressure, should exercise caution when taking Concerta.

Coumarin Anticoagulants, Antidepressants and Selective Serotonin Reuptake Inhibitors

Concerta may inhibit the breakdown of warfarin (a blood thinner), certain antidepressants and some antiseizure drugs. Dosing of these medications may need to be lowered if a patient takes them while also using Concerta, and plasma drug concentrations should be monitored when starting or stopping Concerta.
Contraindications
Use of Concerta is contraindicated in some patients. Children who are younger than 6 years old should not take the medication because safety and effectiveness has not yet been established in this age group. Also, the long-term effects of the drug have not been well established in children.
Use of the stimulant has also not been studied in patients who are older than 65 years old or in women who are pregnant. Potential risks to fetuses or breastfeeding infants are unknown.
Patients with the following conditions are advised not to take Concerta:
A hypersensitivity to methylphenidate or any other ingredient in the drug
Agitation, anxiety or tension (methylphenidate may worsen symptoms)
Glaucoma
Motor tics or a family history of Tourette's syndrome
Advertisement
Professional Therapy, Done Online
A licensed therapist with BetterHelp can provide professional support and guidance, on your schedule. Sign up and get matched in as little as 48 hours.
Get Started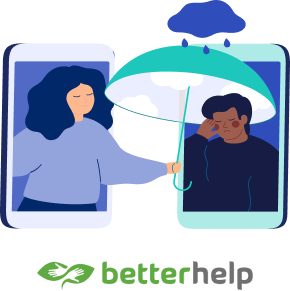 Please seek the advice of a medical professional before making health care decisions.
Share This Page:
How can we improve this page?
Thank You for Your Feedback
We appreciate your feedback. One of our content team members will be in touch with you soon.
We appreciate your feedback. One of our content team members will be in touch with you soon.
Who Am I Calling?
Calling this number connects you with a Drugwatch representative. We will direct you to one of our trusted legal partners for a free case review.
Drugwatch's trusted legal partners support the organization's mission to keep people safe from dangerous drugs and medical devices. For more information, visit our partners page.