Adderall
Adderall is a prescription medication and a Schedule II controlled substance. Adderall belongs to a class of drugs known as stimulants and contains amphetamine and dextroamphetamine. It is a controlled substance because of its strong addictive potential. Amphetamines have been extensively abused.
What Is Adderall?
Adderall is a combination of amphetamine and dextroamphetamine. These central nervous system stimulants primarily increase dopamine and norepinephrine levels in the brain. 
Adderall is most commonly used to treat attention deficit hyperactivity disorder, or ADHD, but it is also used to treat narcolepsy, a condition that affects people's ability to wake and sleep.
Some medical providers prescribe Adderall for unapproved, off-label uses, including anxiety, depression, bipolar depression and weight loss. 
How Does Adderall Work?
Adderall increases activity in the central nervous system and stimulates the release of dopamine and other neurotransmitters, such as serotonin and noradrenaline (norepinephrine). 
Amphetamines bring balance to people with ADHD who tend to have lower levels of dopamine, the key chemical in the brain's reward center. The result is improved focus, higher energy levels and less fidgeting, impulsivity, restlessness and aggression.
Adderall's ability to stimulate the brain also helps people with narcolepsy stay awake.
How to Take Adderall
If your doctor decides Adderall is right for you, they will determine the lowest effective dosage for your specific needs. Adderall comes in regular dosage and extended-release form, called Adderall XR.
Adderall comes in the following dosages: 5 mg, 7.5 mg, 10 mg, 12.5 mg, 15 mg, 20 mg and 30 mg.
Adderall XR comes in the following dosages: 5 mg, 10 mg, 15 mg, 20 mg, 25 mg and 30 mg. Adderall XR isn't approved for treating narcolepsy.
Every patient's body chemistry is different, so your doctor may need to adjust the dose over time.
Adderall Dosage Recommendation for ADHD
Your doctor will usually prescribe regular Adderall or Adderall XR at a lower dose, usually once or twice daily for adults for regular Adderall. Because Adderall XR is a longer-lasting form, it is often prescribed just once a day.
Adderall Immediate Release
Adderall immediate-release tablets are usually taken two to three times a day.
The typical starting dose for patients ages 6 and older is 5 mg once or twice daily. Medical providers may increase the dose by 5 mg weekly until the medicine starts to work. The dose rarely exceeds 40 mg per day.
Your first dose is typically taken when you wake up in the morning, and any subsequent doses are taken four to six hours apart.
In children from 3 to 5 years of age, the starting dose is 2.5 mg. Medical providers may increase the dose 2.5 mg every week until it is working.
Both Adderall and Adderall XR capsules may be taken whole, with or without food. 
You can safely open Adderall XR capsules and sprinkle the drug beads onto applesauce or yogurt for immediate consumption. However, if you open the Adderall XR capsules, do not chew and destroy the drug beads, as it will ruin the extended-release mechanism.
Adderall Extended Release
Children 6 to 12 years old typically start on 5 mg or 10 mg daily. The medical provider may increase the dose by 5 to 10 mg each week until it starts to work.
Children 13 to 17 years old typically start at 10 mg daily. After the first week, the dose may be increased to 20 mg.
Adults 18 years or older start at 20 mg once a day. The medical provider may increase the dose each week until it starts to work.
Use Adderall at the same time each day to help get the most benefits from it, and make sure you follow your doctor's instructions carefully, including any dosage adjustments they make.
Adderall Dosage Recommendation for Narcolepsy
Adderall is not recommended for treating narcolepsy in children under age 6, and Adderall XR is not approved for treating narcolepsy.
For children and adults ages 12 and above, the U.S. Food and Drug Administration recommends a starting dosage of 10 mg per day, divided and given in two doses.
For children ages 6-12, their physician may begin with a dose of 5 mg per day, increasing it by 5 mg per week until they reach the optimum dose.
Advertisement
Real Therapy, Done Online
BetterHelp offers flexible scheduling so you can make time for therapy in between meetings, classes, child care, and more. Get 20% off your first month.
Get Started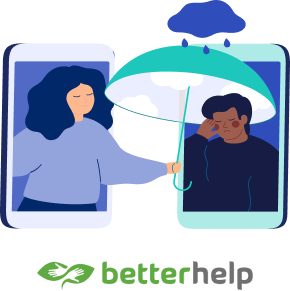 Adderall Precautions
Your doctor may recommend against taking Adderall if you have any risk factors for cardiovascular disease. Your doctor will test your blood pressure and heart rate before starting this medication. Tell them if anyone in your family has heart problems.
Also discuss any family history of mental illness with your doctor, as this may be a risk factor for adverse outcomes. Tell your doctor if you are pregnant or thinking of becoming pregnant before starting Adderall.
It is essential that your doctor checks the patient's progress at regular intervals to make sure Adderall is working correctly.
There are more than 180 medications known to interact with Adderall. It can increase the potency of tricyclic antidepressants and lead to cardiovascular side effects. 
Antacids increase absorption of Adderall and should be avoided. Gastrointestinal acidifiers like vitamin C, fruit juice and others can lower absorption of Adderall.
Potential drug interactions include:
Increased Adderall Blood Levels: Acetazolamide and some thiazides, as well as CYP2D6 inhibitors such as Benadryl, Wellbutrin, Paxil, Prozac and Cymbalta, can increase Adderall blood levels. Monoamine oxidase inhibitors (MAOIs) slow Adderall metabolism.
Lessened Adderall Effects: Chlorpromazine, haloperidol and lithium carbonate can inhibit Adderall's stimulant effect. Proton pump inhibitors may impact the duration of Adderall's clinical effect.
Reduced Efficacy of Medications: Adderall can reduce the effectiveness of other medications, such as antihistamines, which can lose their sedative effects.
Serotonin Syndrome: This potentially life-threatening drug reaction is associated with symptoms of high blood pressure, agitation and muscle rigidity. Combining Adderall with medications such as serotonin reuptake inhibitors (SSRIs), serotonin-norepinephrine reuptake inhibitors (SNRIs), tricyclic antidepressants and St. John's wort may trigger it.
Cardiovascular Issues: At high-use dosages of Adderall, patients with structural cardiac abnormalities, arteriosclerosis or hypertension may develop heart complications. MAOIs may lead to blood pressure problems, though more research is needed to confirm a link between the use of ADHD medications and heart attack or stroke.
Metabolic Acidosis: Too much acid in the body's fluids can lead to rapid breathing or more severe symptoms. An amphetamine overdose can lead to metabolic acidosis.
Tell your doctor and pharmacist about any allergies to medications, all prescription and nonprescription medicines you are taking and any vitamins or herbal products you are using before starting Adderall.
The drug may also interact with certain food and beverages. For example, you should avoid alcohol while taking Adderall because it can lead to high blood pressure, a fast or irregular heartbeat, or, in severe cases, death.
Alternatives to Adderall
There are alternatives to Adderall, including other prescription medications, which may have similar effects on the brain and may be more suited to your specific needs. If you experience Adderall side effects, for example, your doctor may recommend alternatives with fewer unwanted effects.
Alternatives to Adderall include stimulant and nonstimulant medications.
Stimulants for ADHD
Stimulants increase the brain chemicals that regulate brain activity. They include amphetamines, dextroamphetamines, lisdexamfetamine (Vyanse) and methylphenidate (Ritalin and Concerta).
Lisdexamfetamine is a long-acting stimulant that is converted into an active form in the body. Health care providers who are concerned about medication interactions with other ADHD drugs may prescribe this.
Methylphenidate increases levels of norepinephrine and dopamine. It's available in several different forms.
Nonstimulants for ADHD
Three main groups of nonstimulant medications are ADHD-specific nonstimulants, blood pressure medications and antidepressants. These options don't pose the same risk of addiction and don't tend to cause agitation, sleeplessness or lack of appetite.
ADHD-specific nonstimulants include atomoxetine (Strattera), a selective norepinephrine reuptake inhibitor (SNRI). Your doctor may combine it with other medications to control hyperactivity and impulsiveness and to help you focus on specific tasks.
Clonidine (Kapvay) and guanfacine (Intuniv) are other nonstimulant medications that target the part of the brain managing impulsivity and attention.
Drugs for Narcolepsy
For people with narcolepsy, taking stimulants such as amphetamines (Evekeo) or dextroamphetamine (Dexedrine, Zenzedi, ProCentra) only rarely leads to addiction or abuse if taken regularly in appropriate doses.
Modafinil (Provigil) increases brain levels of dopamine, which increases alertness. It's popular because it causes relatively few side effects.
Methylphenidate (Ritalin) and Armodafinil (Nuvigil) are other stimulants used to treat narcolepsy.
Advertisement
Professional Therapy, Done Online
A licensed therapist with BetterHelp can provide professional support and guidance, on your schedule. Sign up and get matched in as little as 48 hours.
Get Started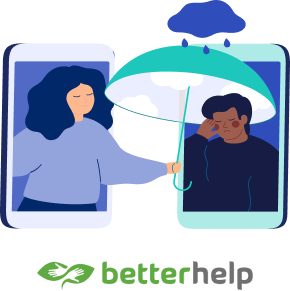 Please seek the advice of a medical professional before making health care decisions.
Share This Page:
How can we improve this page?
Thank You for Your Feedback
We appreciate your feedback. One of our content team members will be in touch with you soon.
We appreciate your feedback. One of our content team members will be in touch with you soon.
Who Am I Calling?
Calling this number connects you with a Drugwatch representative. We will direct you to one of our trusted legal partners for a free case review.
Drugwatch's trusted legal partners support the organization's mission to keep people safe from dangerous drugs and medical devices. For more information, visit our partners page.